Hollywood Movie Review - Mission: Impossible – Fallout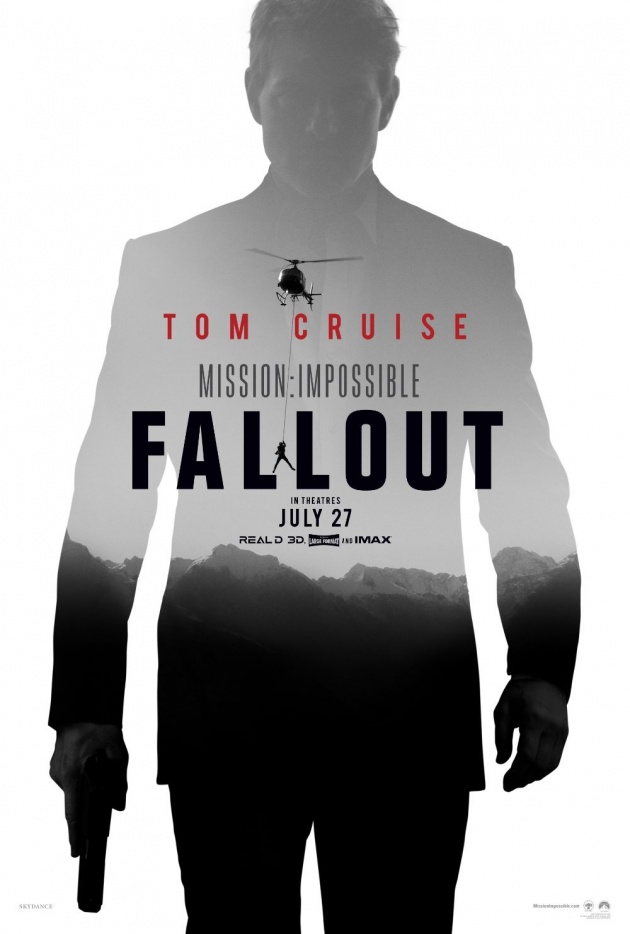 Image Credit: newhdphotos.com
✔ Introduction



Hello Friends, I hope you are doing fine and are having a good time on bitlanders. Today I have come up again with my new blog with the title of "Hollywood Movie Review - Mission: Impossible – Fallout". Friends, this blog is about a newly released Hollywood Action and Thriller Genres film "Mission: Impossible – Fallout". This is another Tom Cruise movie in which he has appeared as a Spy and has come up with another masterpiece which has action, thrill and mind-blowing stunts. This time, Tom Cruise has to take over three plutonium cores from the enemies who are on the verge of destroying the world by manipulating their evil plans. Tom Cruise becomes a big hurdle in their way and saves the world from a possible misery and devastation. The movie was directed and produced by Christopher McQuarrie who was also involved in directing the previous version of Mission: Impossible film released in 2015. The movie was produced for the Skydance Media, an American Film Production Company.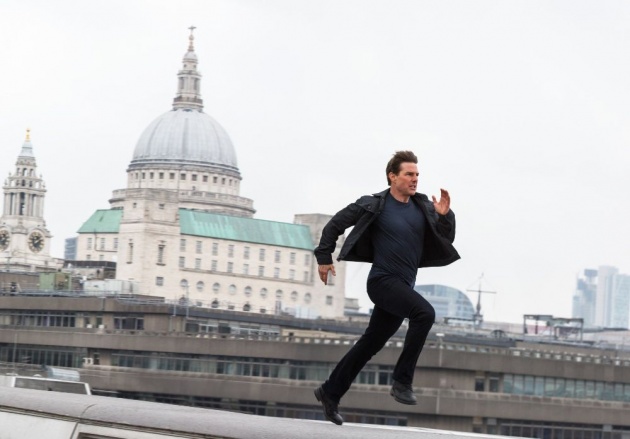 Image Credit: wall.alphacoders.com
The movie "Mission: Impossible – Fallout" was released on July 27, 2018 under the distribution banners of Paramount Pictures. Some details of cast of this movie are as under:
✤ Tom Cruise as Ethan Hunt
✤ Rebecca Ferguson as Ilsa Faust
✤ Henry Cavill as August Walker
✤ Ving Rhames as Luther Stickell
✤ Simon Pegg as Benjamin
✤ Angela Bassett as Erica Sloane
✤ Sean Harris as Solomon Lane
✤ Michelle Monaghan as Julia Meade
✤ Vanessa Kirby as White Widow
✤ Alec Baldwin as Alan Hunley
✤ Wes Bentley as Patrick
✤ Frederick Schmidt as Zola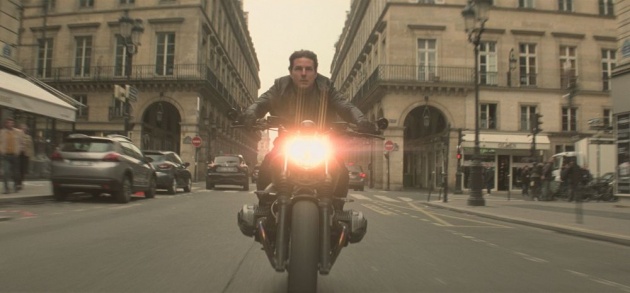 Image Credit: wall.alphacoders.com
The key word for this franchise is not "impossible". Tom Cruise's Ethan Hunt and his team always find a way. It's "mission" because these films are all about the job. Ethan Hunt barely ever pauses to let his love life interfere with his work, nor does he take time to swot up on his wine knowledge or choose a new bespoke suit. But each time he chooses a mission, what follows steadily are adrenalin-triggering exploits, loosely strung together by double-crosses and chicanery. And at the heart of it is the biggest movie star on the planet, still, a man who risks life and limb each time he steps up, to accomplish stunts we've never seen. Tom Cruise probably climbs the Cliffs Of Insanity before breakfast and rappels back down using his own discarded M:I-2 hair. He's sort of breathtaking.
Movie Review Extracts From: www.empireonline.com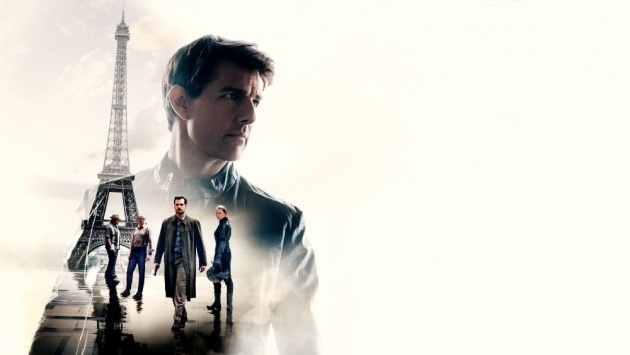 Image Credit: wall.alphacoders.com
Video Credit: Paramount Pictures via Youtube.com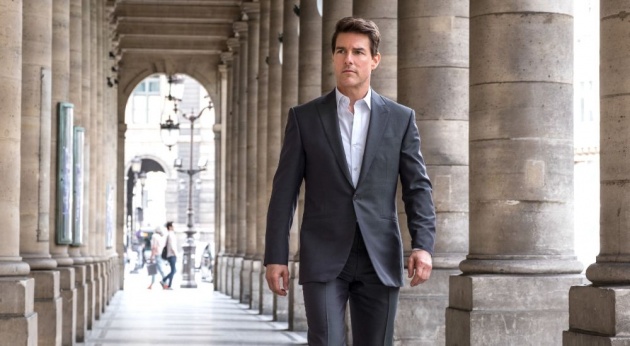 Image Credit: wall.alphacoders.com
✔ Movie Plot And Review
The movie starts in continuation to the last edition of Mission: Impossible – Rogue Nation as the leader of the Syndicate and an anarchist mastermind Solomon Lane had been captured by Impossible Missions Force IMF team led by Ethan Hunt. Now in this movie, Ethan Hunt is in Europe and he receives another target to engage other members of the syndicate who were now planning to use three plutonium cores to destroy the religious countries in the world in order to have the most devastating effect of their activity. Ethan Hunt comes to know that an extremist John Lark is interested to have those lethal plutonium cores and syndicate members were working for him now as Apostles. Ethan Hunt is directed to reach Berlin where this deal would take place. When Ethan reaches Berlin, he meets up with other team members Luther Stickell and Benji Dunn. However, in their initial effort the team faces failure as Apostles manage to take possession of plutonium cores.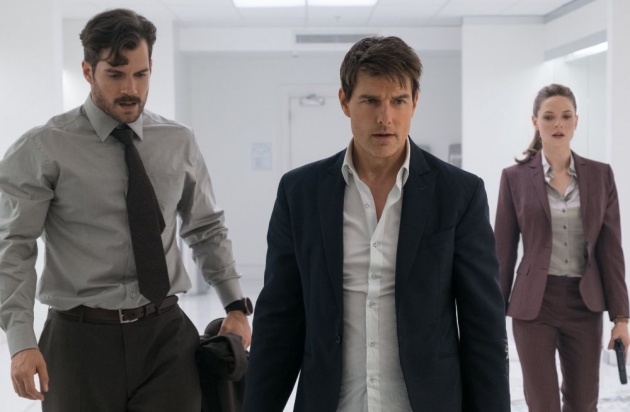 Image Credit: wall.alphacoders.com
By this time, CIA comes into play in order to help Ethan Hunt and his team. CIA asks its United States Central Intelligence Agency department's agent August Walker to help Ethan to take over the plutonium cores. Ethan Hunt and his team reaches Paris to visit a Grand Party where they have information that John Lark and Apostles will be present to execute their evil plans. Ethan Hunt hunts John Lark in the bathroom showing fabulous fighting skills and then impersonates him to purchase plutonium cores from other arms dealers and agents. Ethan Hunt meets another arms dealer White Widow and they both get attacked by the Apostles members; however, Ethan Hunt manages to save himself and White Widow and reaches a safer location. White Widow tells him that he can get plutonium cores but will have to save Solomon Lane from the Law Enforcement Agencies. Ethan Hunt successfully takes over the possession of Solomon Lane and delivers him along with Ilsa Faust to White Widow in London according to her wishes. As a gift, White Widow gives Ethan Hunt one plutonium core out of three as a gift which he accepts.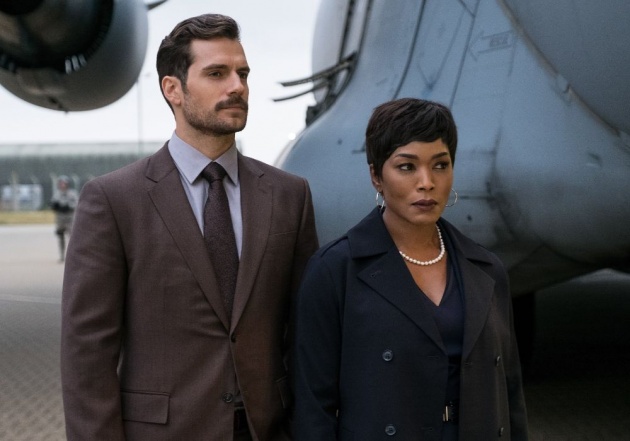 Image Credit: wall.alphacoders.com
August Walker shows his severity and kills Alan Hunley by impersonating as Solomon Lane. Ethan Hunt stops him at a rooftop; however, August Walker manages to run away. Ethan Hunt comes to know through Benji that two remaining plutonium cores have been programmed in such a way that both are synchronized with each other and defusing one will result in detonation of the other. Ethan Hunt finds out that Solomon Lane's plan is to contaminate the water in the third world countries in South Asia in order to affect a large number of people. As Solomon Lane activates the weapons in the medical camp and hands over the detonator to August Walker, Ethan Hunt goes to follow him in a helicopter and other team members find the weapons on the ground. Sooner they find both weapons and start defusing it. Ethan Hunt and August Walker meet up at a cliff after their helicopters crash and heavy fight ensues between them. Consequently, Ethan Hunt overpowers August and kills him. Ethan Hunt and his team successfully take over plutonium cores and Solomon is also kept under custody of MI6 as the movie ends.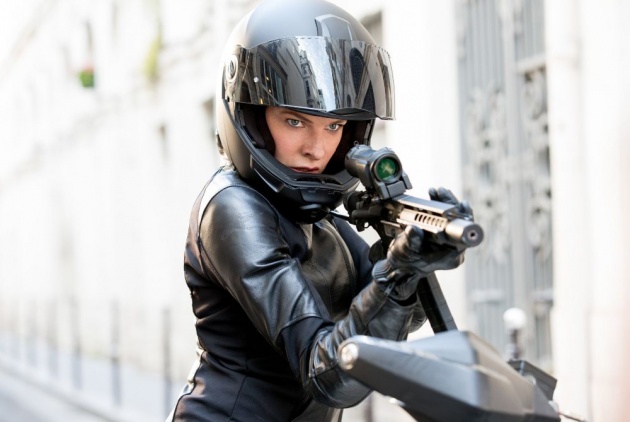 Image Credit: wall.alphacoders.com
✿ Here is Querlo Chat for you. Isn't it fun to chat with a Chatbot ?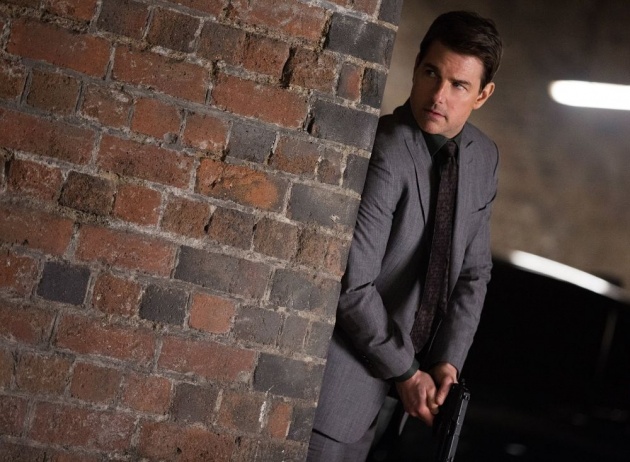 Image Credit: wall.alphacoders.com
Video Credit: Flickering Myth via youtube
✔ Conclusion
With every edition of Mission: Impossible, Tom Cruise takes the movie to a next level. This movie was the best in terms of action and fighting scenes as well as jumps from the airplanes etc. Christopher McQuarrie along with Tom Cruise have teamed up to mesmerize the audience one more time. Their previous effort was also very much appreciated by the movie lovers. The movie plot was also written by Christopher McQuarrie just like previous version of the movie and he has proven his skills in this department as well. Within few days after its release, the movie has already crossed US Dollars 200 Million on the box office which shows the trust level people have in Tom Cruise when it comes to having entertainment and action movie at the same time. The movie is set to lay a solid foundation for the next edition of Mission: Impossible which will not be a surprise keeping in view the performance of this movie. Tom Cruise has come a long way and we wish to see him more in the next action packed movie soon.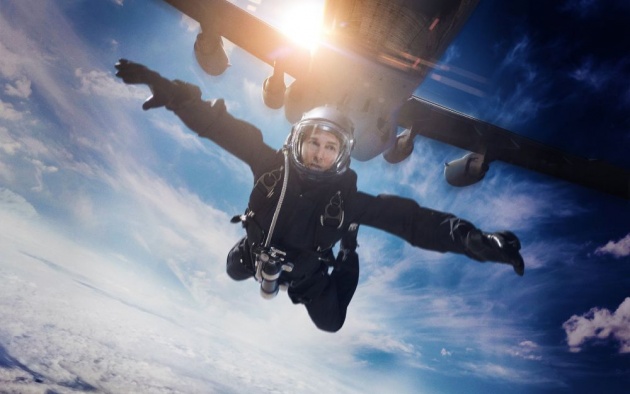 Image Credit: wall.alphacoders.com
✿✸✔✤✪ - - - - - - - - - - - - - - - ✿✸✔✤✪ - - - - - - - - - - - - - - - ✿✸✔✤✪ - - - - - - - - - - - - - - ✿✸✔✤✪

Thanks for Reading. This Blog was written by Rafaquat Noman (a Resident of Saudi Arabia and a Traveler) for bitlanders.
✿✸✔✤✪ - - - - - - - - - - - - - - - ✿✸✔✤✪ - - - - - - - - - - - - - - - ✿✸✔✤✪ - - - - - - - - - - - - - - ✿✸✔✤✪