Hollywood Movie Review - Ocean's 8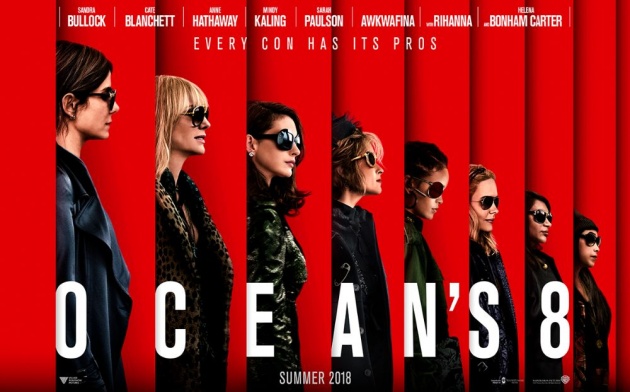 Image Credit: www.backgroundimageshd.com
✔ Introduction



Hello Friends, I hope you are doing fine and are having a good time on bitlanders. Today I have come up again with my another new blog with the title of "Hollywood Movie Review - Ocean's 8". This blog is about a recently released Hollywood movie "Ocean's 8". Friends, this is one of those movies of Sandra Bullock in which she played a little comedy role. The movie is about a heist of 8 women as the title depicts. These women make a plan to steal valuable Jewelry item "Necklace" in order to make quick money in their lives and then they execute their plan as a joint effort. The movie was directed by Gary Ross and was produced by Steven Soderbergh. Both these men are veteran Director, Screenwriter and Producer in the Hollywood Film Industry. The film production was undertaken by Village Roadshow Pictures.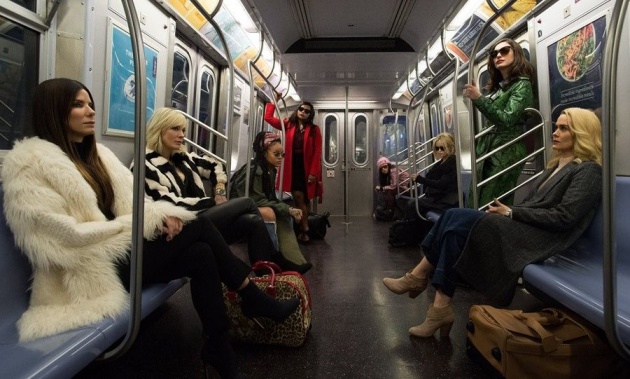 Image Credit: www.backgroundimageshd.com
The movie "Ocean's 8" was released on June 8, 2018 under the distribution banner of Warner Bros. Pictures. Some details of cast of this movie is as under:
✤ Sandra Bullock as Debbie Ocean
✤ Anne Hathaway as Daphne Kluger
✤ Sarah Paulson as Tammy
✤ Rihanna as Nine Ball
✤ Richard Armitage as Claude Becker
✤ James Corden as John Frazier
✤ Cate Blanchett as Lou
✤ Mindy Kaling as Amita
✤ Awkwafina as Constance
✤ Helena Bonham Carter as Rose Weil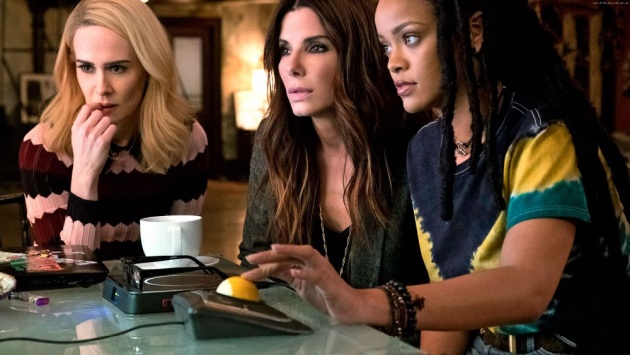 Image Credit: www.backgroundimageshd.com
Critics are shooting out reviews for "Ocean's 8" like dollar bills out of a jackpotted ATM machine, and the all-female spinoff caper seems to have pulled off yet another successful Ocean heist, with the film currently sitting at a comfy 78% on Rotten Tomatoes.

"Ocean's 8" is the first film in franchise not directed by Steven Soderbergh, and is instead helmed by "The Hunger Games'" Gary Ross. As per usual, it features a star-studded cast including Sandra Bullock, Cate Blanchett, Anne Hathaway, Helena Bonham Carter, Rihanna, Mindy Kaling, and even James Corden makes an appearance.
Movie Review Extracts From: variety.com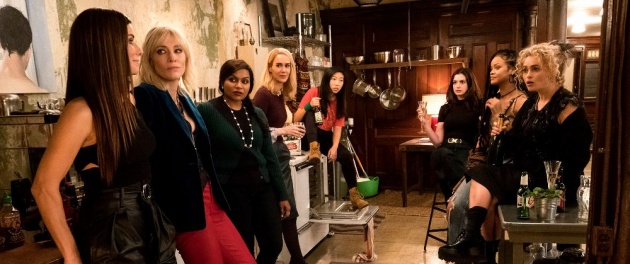 Image Credit: time.com
Video Credit: Warner Bros. Pictures via Youtube.com
✔ Plot Of The Movie
The movie begins in jail as Debbie Ocean is being released from jail on parole. Debbie Ocean is being informed by the Police staff that since she is being considered to be released on parole, therefore, it would be her responsibility to stay away from crime and she should not meet with person(s) who have criminal record after her release on parole. The Police staff asks whether it would be difficult and a challenge for her to abide by the rules, on which Debbie Ocean tries to assure the Police staff that whatever happened in the past was a mistake and a misjudgment on her side and it would not be a problem or a challenge for her to abide by the rules of law. She informs the Police staff that although she belonged to a family which have person(s) with a criminal background as her brother was a con man. However, she does not want such a life and wants to live a respectable life after getting released from jail.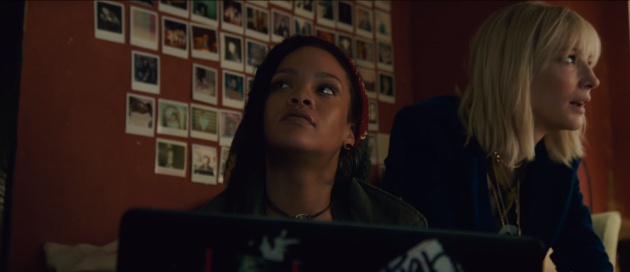 Image Credit: www.backgroundimageshd.com
It is a common notion that once a thief is always the thief, therefore, after release from jail on a parole, Debbie Ocean visits a store and picks fragrances and other stuff from the store and traps the counter staff that she purchased them last week and wants to return now without purchase receipt. She manages to take the things out of the store by keeping them in a paper bag given to her by staff at the store. She meets her old friend Lou and makes a plan to steal a very precious necklace "Toussaint" from the Met Gala. They make a team which includes fashion designer Rose Weil, Computer Hacker Nine Ball, a Jewelry Maker Amita, a pickpocket Constance, a street hustler and Tammy who loves to steal items and knows where to sell stolen items. Not only that, they also use a famous actress Daphne Kluger in their plan without her knowledge or understanding. They first enter Rose Weil as Daphne Kluger's staff and manipulate a chance to make a copy of the necklace by visiting the Cartier Company and scanning it.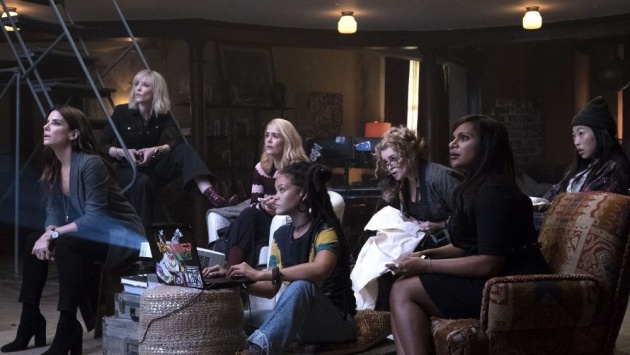 Image Credit: www.backgroundimageshd.com
Debbie Ocean meets with Claude Becker who caused her arrest previously and tries to befriend with him one again, as he resists, Debbie Ocean threatens him with dire consequences if he said no. Claude Becker eventually accepts her invitation and agrees to be at Met Gala as her boyfriend. Debbie Ocean only wants to take revenge and that is why she traps Claude Becker into her plan. On the day of Met Gala, they execute their plan to steal the necklace and gave the Met Gala staff the copy of necklace which the staff accepts as a genuine necklace. The next day, as the owners come to know about the fake necklace, the investigation starts and on one evening when Daphne Kluger finds one piece of the necklace on Claude Becker's body planted by Debbie, she informs the Police. Other clues also follow as money goes into Claude Becker's bank account after selling another piece of necklace which was actually done by Debbie Ocean to frame Claude Becker which ultimately results in his arrest by the Police. After the completion of successful heist operation, all the eight women start to live their independent life with their own style as they have money in their hands to live a meaningful life.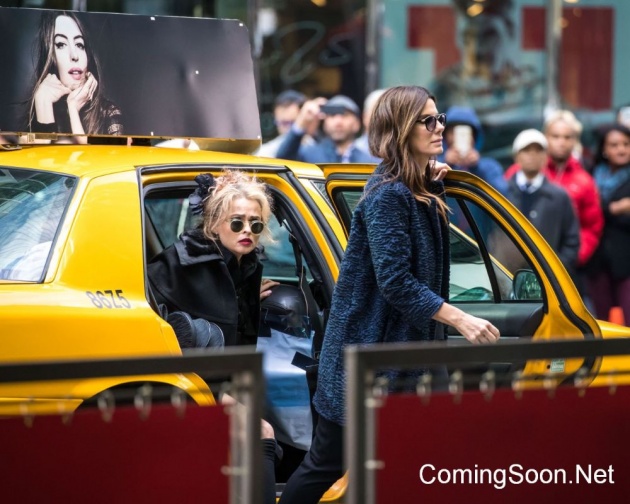 Image Credit: www.backgroundimageshd.com
Video Credit: BMMs via Youtube.com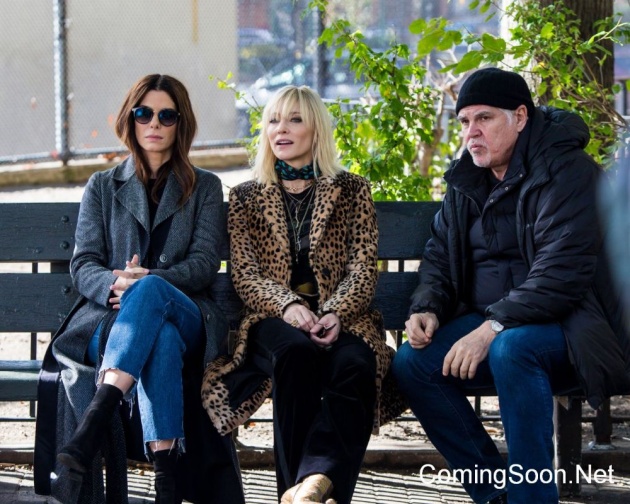 Image Credit: www.backgroundimageshd.com
✿ Here is Querlo Chat for you. Isn't it fun to chat with a Chatbot ?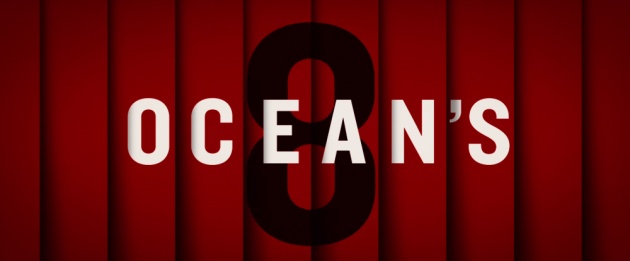 Image Credit: www.backgroundimageshd.com
✔ My Movie Review - Conclusion
The movie Ocean's 8 has a nice humor touch to it which makes this movie a special one. Although, the message these eight women are giving in the movie is not a positive one as they are on a mission of stealing a valuable item but their execution and manipulation is very smart. We have seen Charlie's Angels in the past which was a combination of beauty and action, however in this movie it is only beauty and entrapment, which the characters anyways played very well. Sandra Bullock as always, looked stunning in the movie and played a central role in this movie in a very amicable manner. Other artists like Rihanna, Anne Hathaway, Cate Blanchett and Sarah Paulson were also remarkable in their performances. The movie was a success on the box office and that is what makes the difference. It seemed pretty obvious that Director and the Producer did their homework very well and this movie became another hit under their names which is always satisfying for the movie makers.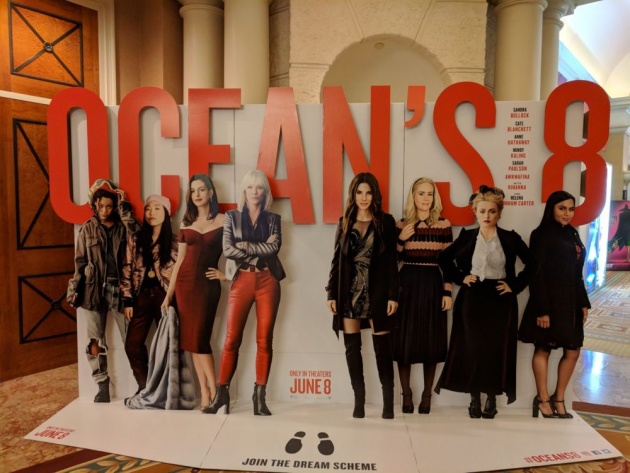 Image Credit: www.bleedingcool.com
✿✸✔✤✪ - - - - - - - - - - - - - - - ✿✸✔✤✪ - - - - - - - - - - - - - - - ✿✸✔✤✪ - - - - - - - - - - - - - - ✿✸✔✤✪

Thanks for Reading. This Blog was written by Rafaquat Noman (a Resident of Saudi Arabia and a Traveler) for bitlanders.
✿✸✔✤✪ - - - - - - - - - - - - - - - ✿✸✔✤✪ - - - - - - - - - - - - - - - ✿✸✔✤✪ - - - - - - - - - - - - - - ✿✸✔✤✪