Hollywood Movie Review - Overboard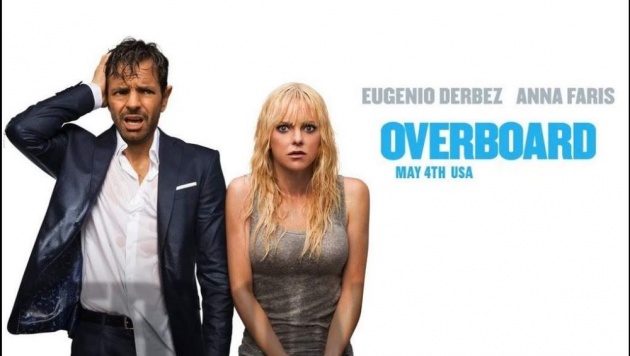 Image Credit: www.dhakamovie.com
✔ Introduction
Hello Friends, I hope you are doing fine and are having a good time on bitlanders. Today I have come up again with my new blog with the title of "Hollywood Movie Review - Overboard". Friends, this blog is about a recently released Hollywood Family Comedy and Romantic Genres film "Overboard". This movie is actually a love story and is a remake of the original movie with the same title released back in 1987 starring Kurt Russell and Goldie Hawn in the leading roles. This movie remake in 2018 was directed by Rob Greenberg and produced by Eugenio Derbez who also performed in the leading role in the movie against Anna Faris. The screenplay for the movie was written by Rob Greenberg and the movie was produced by the American Film Production House of Metro-Goldwyn-Mayer.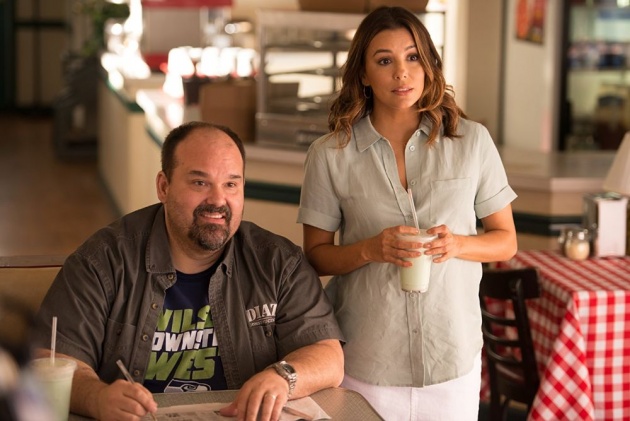 Image Credit: www.imdb.com
The movie "Overboard" was released on May 4, 2018 under the distribution banners of Lions Gate Entertainment Corp. Some details of cast of this movie are as under:
✤ Eugenio Derbez as Leonardo Montenegro
✤ Anna Faris as Kate Sullivan
✤ Eva Longoria as Theresa
✤ John Hannah as Colin
✤ Swoosie Kurtz as Grace Sullivan
✤ Josh Segarra as Jason
✤ Mel Rodriguez as Bobby
✤ Alyvia Alyn Lind as Olivia Sullivan
✤ Fernando Luján as Papi
✤ Cecilia Suárez as Magdalena Montenegro
✤ Mariana Treviño as Sofia Montenegro
✤ Omar Chaparro as Burro
✤ Jesús Ochoa as Vito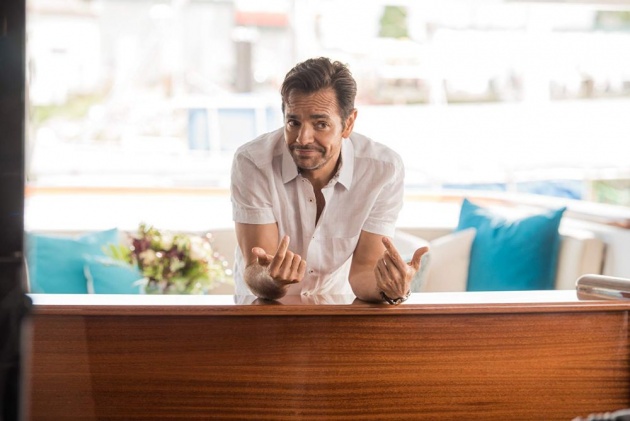 Image Credit: www.imdb.com
It's an amnesia comedy (an inherently tacky form), but in this case the amnesia was wedded to a neo-'50s caveman twist: Hawn's character, who would have been described back then as a "rich bitch," falls off her yacht and loses her memory, and she winds up being put to work as a domestic servant — in other words, a housewife — by Russell's sexy macho handyman (her main job is to take care of his three unruly sons), all as a payback for how she verbally harassed him and ripped him off. But she comes to love her new life! It's as if the director, Garry Marshall, took Lina Wertmüller's "Swept Away" and turned it into a retro-kitsch family sitcom: "Everybody Loves White Trash Goldie."
Movie Review Extracts From: variety.com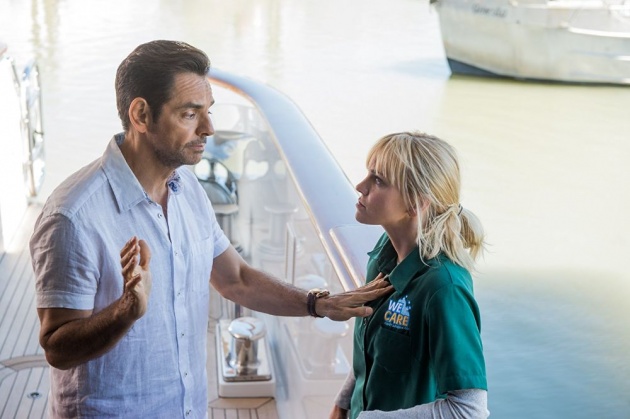 Image Credit: www.imdb.com
Video Credit: Movieclips Trailers via Youtube.com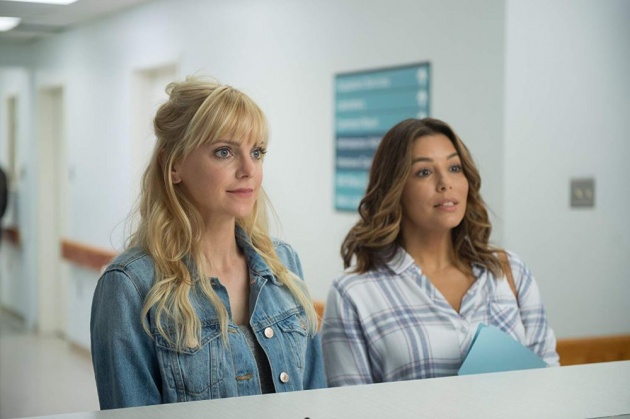 Image Credit: www.imdb.com
✔ Movie Plot And Review

The movie starts with Kate Sullivan and her ordeals as a struggling single mother of three daughters. She is having a worrisome life as she has to do two jobs, one in the Pizza Company as a delivery staff and another job as a carpet cleaner. What's more, she has to continue her studies to become a nurse and is preparing for the test in this regard. On one day, Kate Sullivan visits a yacht owned by Leonardo Montenegro who is also known as Leo. Since it is a habit of Leo to act like a spoiled boy and being the one who makes mockery of girls by using them and then throwing them later on, therefore, he also treats Kate the same way and asks her to do things which she was not supposed to do on the yacht. When Kate tells Leo that she is there only to clean the yacht, Leo gets angry and throws her cleaning equipment in the water and also refuses to pay for Kate's cleaning work that she had performed on the yacht.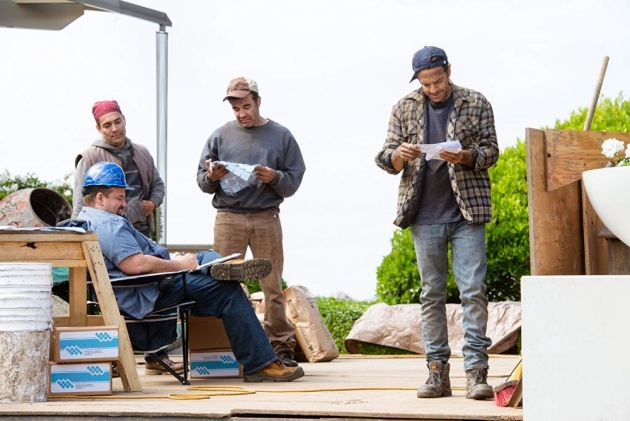 Image Credit: www.imdb.com
The encounter at Leo' yacht leaves Kate devastated and she now has to pay for the cleaning machine as well to the company it belonged to. Kate meets with her friends Teresa, tells her the ordeal and asks for help. On the other hand, Leo has a family in Mexico where his sisters Magdalena and Sofia live with their ailing father. There is a little tussle going on between Magdalena and her father because he wants to declare Leo as his only Heir and wants to hand over the family business to him which Magdalena fully opposes. It happens so that Leo falls off the boat in the sea at night as he was unable to manage his moves while drunk. Next morning, he found himself on a deserted beach and did not remember anything about what happened to him or who he was. When Magdalena comes to know about his brother's status, she propagates that her brother Leo is dead in order to get the whole wealth of her father. Magdalena's sister Sofia could not believe when she gets to know through Magdalena about what happened to her brother.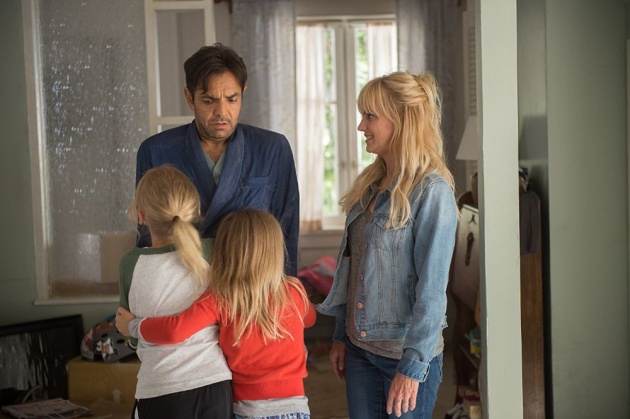 Image Credit: www.imdb.com
Kate and her friend also come to know about Leo through a newspaper and make up a plan as Leo's sister also left him in the hospital as a stranger. Kate also wanted to teach Leo a lesson for his wrongdoings, therefore, they go to hospital and Kate claims that she and Leo are married. Kate makes Loo believe by telling him that she knows a tattoo on his body on his back which only a wife could know. Leo believes them and Kate take him to her house and introduces his daughters to him as Leo's daughters born on the basis of sperm donation as he was also a sterile. Leo takes up a construction job with Bobby and starts living a hard life the way he was not used to living. Soon, Leo and Kate feel love for each other as they create a bond between themselves as a family. Kate's daughters also regard Leo as their father and have a great time with him. Leo's family finds him and Leo's memory comes back and he leaves Kate and her daughters to live with his father and sisters. However, he soon realizes that he had fallen in love with Kate and her daughters were just like his own daughters. Therefore, when Leo's family takes him away in a boat, Kate and her daughters follow them in Bobby's boat and seeing this Leo jumps into the water in order to reach Kate who also jumps in the water to reach for Leo. In the ending scenes, Leo and Kate get married on Leo's yacht.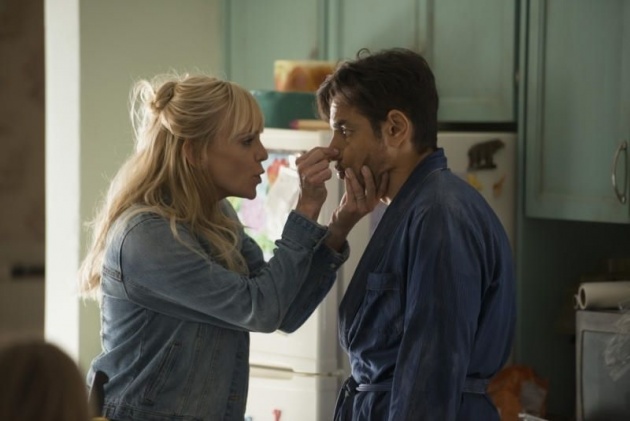 Image Credit: www.imdb.com
✿ Here is Querlo Chat for you. Isn't it fun to chat with a Chatbot ?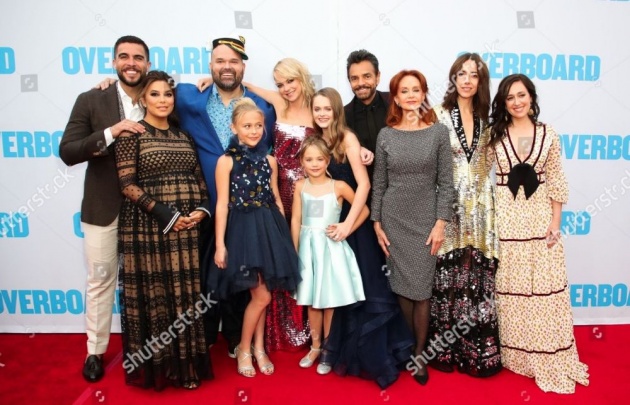 Image Credit: www.imdb.com
Video Credit: Moo Cli via Youtube.com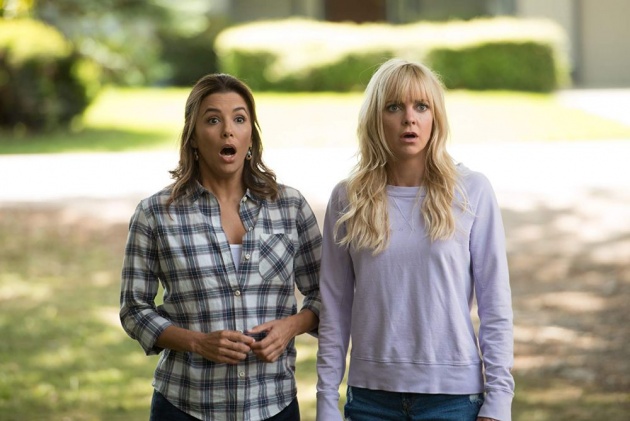 Image Credit: www.imdb.com
✿✸✔✤✪ - - - - - - - - - - - - - - - ✿✸✔✤✪ - - - - - - - - - - - - - - - ✿✸✔✤✪ - - - - - - - - - - - - - - ✿✸✔✤✪

Thanks for Reading. This Blog was written by Rafaquat Noman (a Resident of Saudi Arabia and a Traveler) for bitlanders.
✿✸✔✤✪ - - - - - - - - - - - - - - - ✿✸✔✤✪ - - - - - - - - - - - - - - - ✿✸✔✤✪ - - - - - - - - - - - - - - ✿✸✔✤✪