Hollywood Movie Review - Spider-Man: Homecoming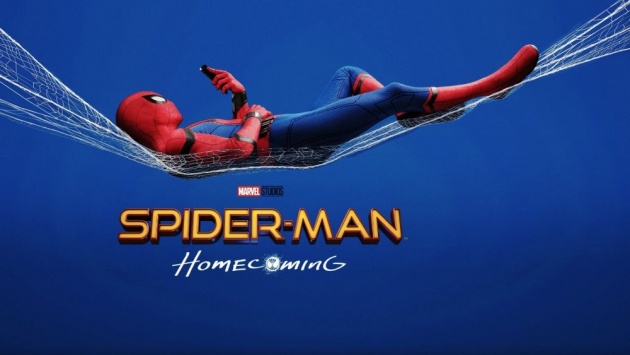 Image Credit: wall.alphacoders.com
✔ Introduction




Hello Friends, I hope you are doing fine and are having a good time on bitlanders. Today I have come up again with my another new blog with the title of "Hollywood Movie Review - Spider-Man: Homecoming". This blog is about a recently released Hit Hollywood movie "Spider-Man: Homecoming". This film is a sequel to early Spider Man film series. This particular film was produced by Marvel Cinematic Universe which makes movies related to superheroes in the comic books. This film was directed by Jon Watts and produced by Kevin Feige. The screenplay for the movie was written by Jonathan Goldstein with cooperation of John Francis Daley. The movie was an output of Columbia Pictures and Marvel Studios based in the United States of America.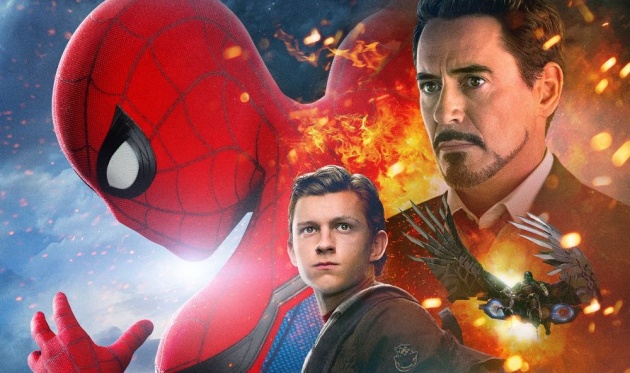 Image Credit: wall.alphacoders.com
The movie "Spider-Man: Homecoming" was released on July 7, 2017 under the distribution banner of Sony Pictures Releasing. Some details of cast of this movie is as under:
✤ Tom Holland as Spider Man and Peter Parker
✤ Michael Keaton as Vulture and Adrian Toomes
✤ Robert Downey Jr. as Iron Man and Tony Stark
✤ Jon Favreau as Harold Happy Hogan
✤ Donald Glover as Aaron Davis
✤ Zendaya as Michelle
✤ Tyne Daly as Anne Marie Hoag
✤ Marisa Tomei as May Parker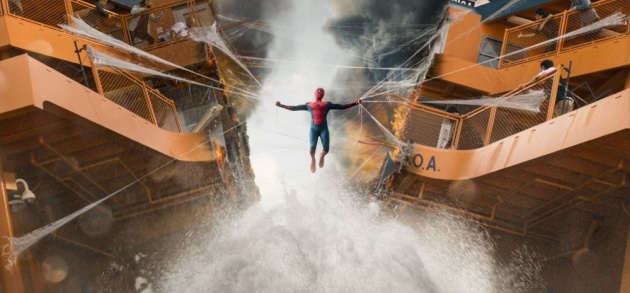 Image Credit: wall.alphacoders.com
Spider-Man: Homecoming is a fun, tween-friendly take on one of Marvel's most enduringly popular characters. Starring an actual teen (Tom Holland) as web-slinging high schooler Peter Parker, its spirit is very much in line with the original comics. While there's no shortage of peril and action violence, it's not as unrelenting or large-scale as in many of the other Marvel movies. Death is minimal (a supporting character is disintegrated), and even sequences like that in which a ferry boat splits in half, causing panic and mayhem, aren't too scary. Spidey does get in brawls with the main villain in which he's bashed, buried in rubble, and dropped from heights, and there are some explosions and fiery crashes (including a plane strewn along a beach).
Movie Review Extracts From: www.commonsensemedia.org
Video Credit: Marvel Entertainment via Youtube.com
✔ Plot Of The Movie
The movie begins as Adrian Toomes is present at a site from where they are clearing the wreckage which gathered in the city after the battle of New York. Adrian Toomes was having discussions with his staff when the US Government Department of Damage Control personnel visit the site and ask Adrian Toomes and his staff to leave as they had received the orders to take over the wreckage cleaning work. Adrian Toomes becomes very angry when he comes to know about this and he punches one of the men of Damage Control Department. However before things got worse, he was advised to contact the senior authorities if he had some grievances against the decision. The wreckage contained some "Exotic Items" that were supposed to have belonged to aliens and when one of the worker of Adrian Toomes informs him about these Exotic Items, Adrian Toomes suddenly makes a plan in his mind and tells his workers that if the change in their lives has happened then they can make use of that change in their favor. The movie progresses to further 8 years when accomplices of Adrian Toomes have developed special weapons using the exotic items.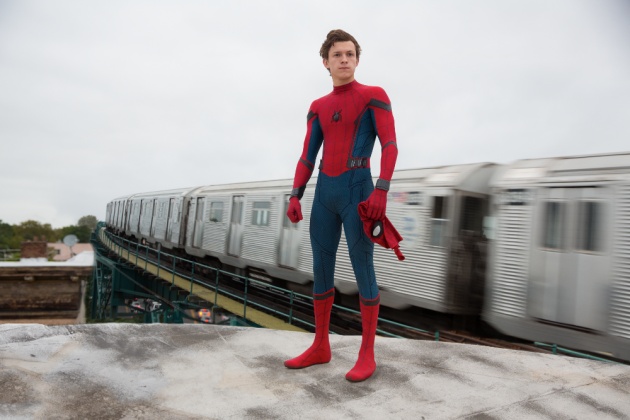 Image Credit: wall.alphacoders.com
Peter Parker is tested to be inducted in the Avengers by Tony Stark, however, Tony Stark soon feels that Peter Parker is not yet ready for the job, therefore, he asks Peter to continue with his daily routines and he would be given a chance again later on. Peter joins his studies but could not concentrate properly and quits his regular studies team at school to focus more on eradicating crimes from the city being the Spider Man. On one day, he runs into the goons who were using Adrian Toomes weapons to rob an ATM of a bank. Spider Man successfully manages to overcome the criminal and reaches back his house where one of his friends finds out about Peter Parker private activities being Spider Man. Peter Parker gets a little disturbed, however, his problems became bigger when later on, he is caught by Adrian Toomes when he confronted Adrian while he was doing evil business dealing. Adrian Toomes tries to drown Spider Man but luckily Tony Stark comes for his rescue and saves him.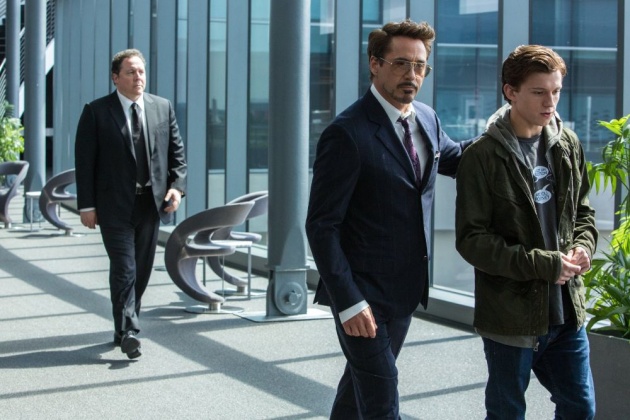 Image Credit: wall.alphacoders.com
Peter Parker manages to get hold of a weapon developed by Adrian Toomes and his accomplices and he comes to know about is real strength and possible dangers these weapons can pose. Peter Parker goes to Washington with his school mates having joined them again and by unlocking the advance features of his Spider Man's dress, he successfully challenges Adrian Toomes when he was trying to steal more weapons from a truck belonging to the Government's Damage Control Department. However, Adrian Toomes manages to escape later on as well from Spider Man's hands when they were boarding a ferry in New York and Adrian Toomes caused danger to the passengers as his developed weapon damaged it badly. Tony Stark again comes for help to save all of them and eventually he takes the dress from Spider Man citing reasons that Spider Man did not act wisely. Afterwards, Peter Parker comes to know about a Hijacking plan of Adrian Toomes through his daughter Liz who is Peter's friend. Peter Parker again tries to stop Adrian Toomes using his own Spider Man suite. Heavy fight ensues between Spider Man and Adrian Toomes along with his accomplices which results in Adrian Toomes's arrest as his vulture suite explodes during the fight. In the ending scenes, Tony Stark returns Spider Man's suite to Peter Parker which he keeps in his house. Adrian Toomes serves his jail term thinking about Spider Man's real identity.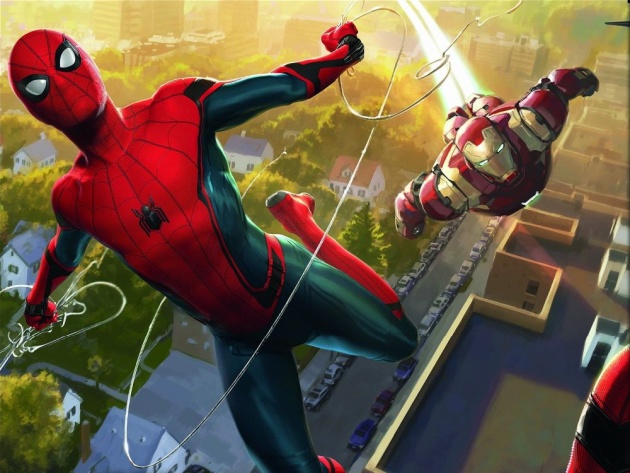 Image Credit: wall.alphacoders.com
Video Credit: Joram Leon via Youtube.com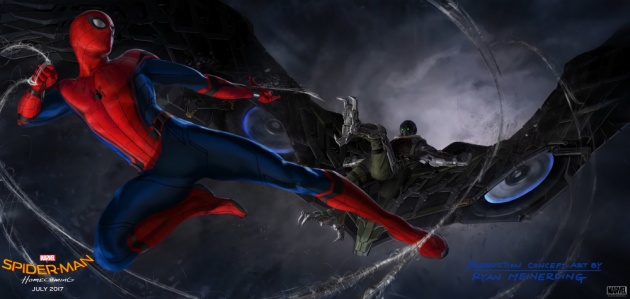 Image Credit: wall.alphacoders.com
✿ Here is Querlo Chat for you. Isn't it fun to chat with a Chatbot ?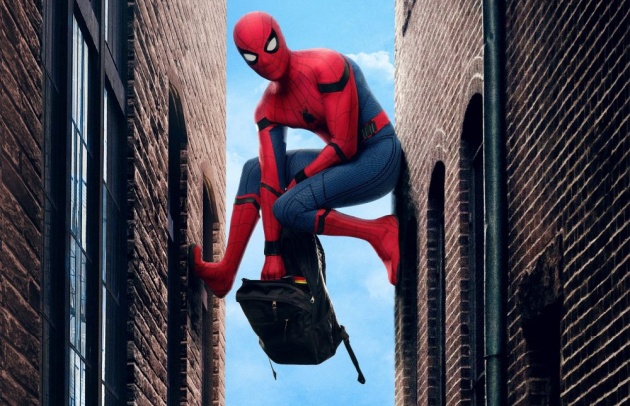 Image Credit: wall.alphacoders.com
✔ My Movie Review - Conclusion
The Spider Man movie series make a lot of business worldwide and that is the reason why we have been seeing a lot of Spider Man movie series on international cinemas for quite a long time. This Spider Man movie is also very interesting and entertaining to watch. The war of heroes with evil powers is a long historical battle and Spider Man has fought the battle in a very nice manner in this movie. The visual effects and graphics used in the movie were very good. Tom Holland has justified his selection as Spider Man as he fitted well in the role and showed good acting skills in the movie. Acting of Michael Keaton was also up to the mark which kept the viewers glued to the screen. This Spider Man movie made a very good business and has laid the foundation for next movie in the Spider Man Film Series.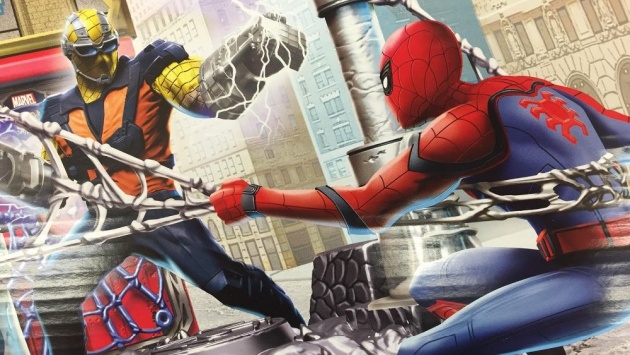 Image Credit: wall.alphacoders.com
✿✸✔✤✪ - - - - - - - - - - - - - - - ✿✸✔✤✪ - - - - - - - - - - - - - - - ✿✸✔✤✪ - - - - - - - - - - - - - - ✿✸✔✤✪

Thanks for Reading. This Blog was written by Rafaquat Noman (a Resident of Saudi Arabia and a Traveler) for bitlanders.
✿✸✔✤✪ - - - - - - - - - - - - - - - ✿✸✔✤✪ - - - - - - - - - - - - - - - ✿✸✔✤✪ - - - - - - - - - - - - - - ✿✸✔✤✪