Hollywood Movie Review - The Big Sick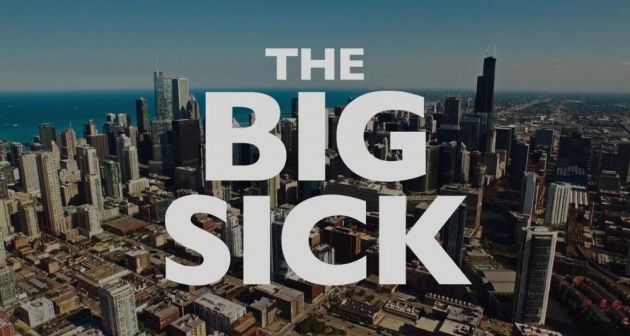 Image Credit: www.imdb.com
✔ Introduction
Hello Friends, I hope you are doing fine and are having a good time on bitlanders. Today I have come up again with my new blog with the title of "Hollywood Movie Review - The Big Sick". Friends, this blog is about a recently released Hollywood Romantic and Comedy Genres movie "The Big Sick". The story of the movie is based on real lifetime happenings in the lives of Stand-up Comedian Kumail Nanjiani who played the lead role in the movie and his wife Emily V. Gordon who also helped in writing the screenplay for the movie. This movie was directed by Michael Showalter and was produced by Judd Apatow. The screen play for the movie was written by Kumail Nanjiani along with Emily V. Gordon and the movie was produced under the supervision of FilmNation Entertainment, an American Film Production and Sales Company. The movie was showcased in the Sundance Film Festival for its world premiere in January 2017.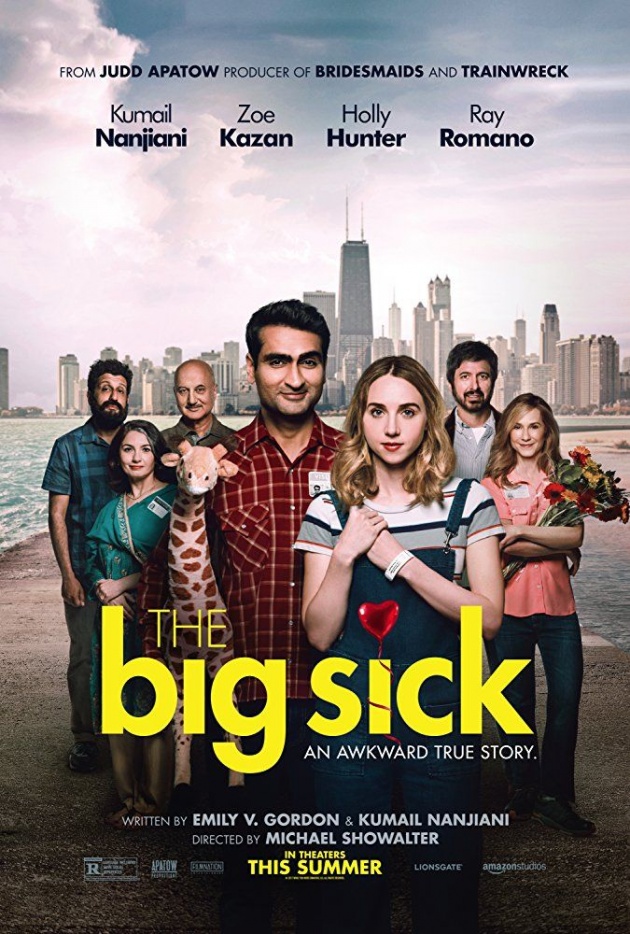 Image Credit: www.imdb.com
The movie "The Big Sick" was released on January 23, 2017 in the United States under the distribution banners of Amazon Studios. Some details of cast of this movie are as under:
✤ Kumail Nanjiani as Kumail
✤ Zoe Kazan as Emily Gardner
✤ Holly Hunter as Beth Gardner
✤ Ray Romano as Terry Gardner
✤ Bo Burnham as CJ
✤ Anupam Kher as Azmat
✤ Zenobia Shroff as Sharmeen
✤ Adeel Akhtar as Naveed
✤ Aidy Bryant as Mary
✤ Rebecca Naomi Jones as Jessie
✤ Kurt Braunohler as Chris
✤ Shenaz Treasury as Fatima
✤ David Alan Grier as Andy Dodd
✤ Vella Lovell as Khadija
✤ Linda Emond as Dr. Cunningham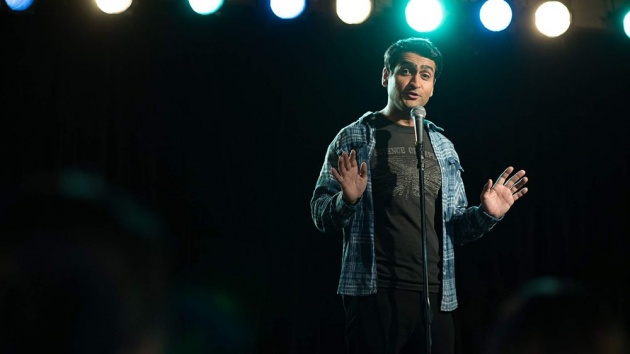 Image Credit: www.imdb.com
Romcoms developed by standup comedy stars usually work like this: the jokes and the observational material are front-loaded into the first 15 minutes. But once the wheels of narrative need to start moving, the comedy gets ground out. It's something to do with needing to identify with the characters, to get on board for the upcoming happy ending and leave behind the cynicism and wrongness that provided the ecosystem for jokes.

The Big Sick isn't like that. Or not exactly. It's a stranger-than-fiction date movie of enormous charm and sweetness, which plunges you into a deliberate seriousness after the setup. There is a sudden stab of anxiety at the point where most romcoms begin their semi-intentional slide away from irony. The film is based on the true story of its co-writers, who are a married couple: Pakistani-American standup and actor Kumail Nanjiani and the white comedy writer-producer Emily V Gordon.
Movie Review Extracts From: www.theguardian.com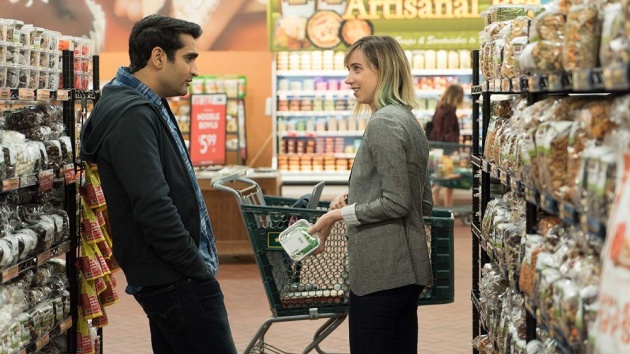 Image Credit: www.imdb.com
Video Credit: Amazon Studios via Youtube.com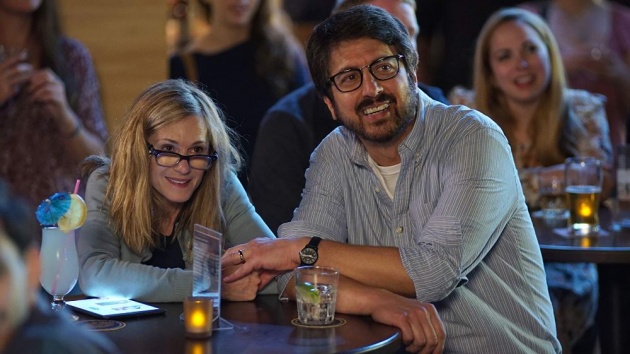 Image Credit: www.imdb.com
✔ Movie Plot And Review
The movie begins with the stand-up comedian Kumail Nanjiani giving his performance about life practices in Pakistan and how people are brought up in Pakistan and in the USA, he conveyed that that there is not much difference between growing up in America or in Pakistan. The main difference is arranged marriages in which bride and groom are finalized by their relatives instead of themselves. Besides, people in Pakistan like Cricket instead of baseball etc. Kumail Nanjiani is also an Uber driver apart from being a stand-up comedian. His friends, CJ, Mary and Chris are also stand-up comedian. During one of Kumail Nanjiani's performances, he spots a young lady whose name was Emily Gardner (Character played by Zoe Kazan) and she tries to heckle him during the performance. Afterwards, Kumail Nanjiani talks to Emily and requests her not to heckle comedians as it is a bad behavior. However, Emily clarifies that she was actually praising his performance and only shouted "woo-hoo!" for his encouragement. Kumail Nanjiani takes Emily to his home later on, where they watch a movie and later have sex. Afterwards, Emily regrets having sex on the first date and she calls for an Uber to go home, however, she finds out that Kumail Nanjiani is the only nearest driver available to her.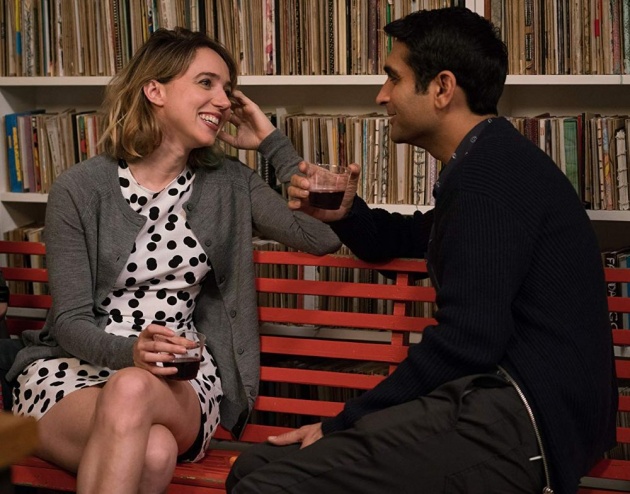 Image Credit: www.imdb.com
As Kumail Nanjiani joins his parents and brother at home for dinner, he is advised to choose a Pakistani girl for marriage as soon as possible in order to get settled down. His father Azmat and mother Sharmeen along with his brother Naveed with his wife Fatima try to mingle up Kumail with other girls having Pakistani origin. Although Kumail is never interested in those girls, but he does not show his disliking straight away and keeps all the pictures of those girls forwarded to him by his parents in a cigar box. Nevertheless he confesses his liking for a white girl to his brother Naveed in a meeting with him outside who tells him to abide by the liking of his parents when it comes to marriage or else he might be disowned by them as happened to one of their cousins who married an Irish lady against the liking of his parents. However, Kumail kept meeting with Emily every now and then because he thought their love was blossoming with the passage of time. Once, Emily visits Kumail's house and finds out picture of girls in a cigar box. When she asked about them, Kumail could not convince her although he did not lie to her, but Emily felt that Kumail was just playing with her and she left in anger.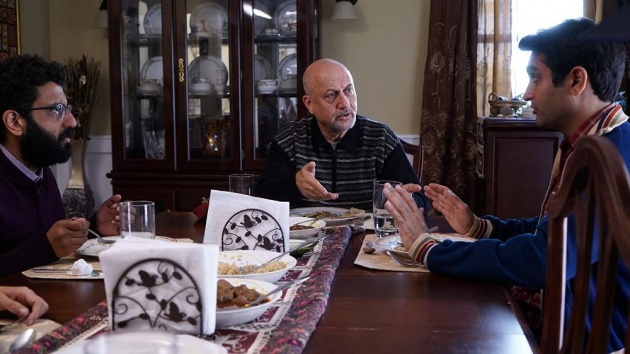 Image Credit: www.imdb.com
During one of Kumail's performance, he is contacted by Emily's friend who tells him that Emily is in hospital. When Kumail reaches there, he finds out that doctors want her to put in a coma like situation in order to cure her illness as she was going through a lung disease. Although Emily does not like to see Kumail inside her room, but Kumail helps her out and also calls Emily's parents Beth and Terry to visit their daughter. Emily's mother does not like Kumail because she thought Kumail was just playing with her daughter's heart in the name of love. As Emily gets better and is taken to home by her parents, Kumail visits there and talks to Emily and tells her to accept him, however, Emily does not accept his feelings and dejected Kumail leaves with a heavy heart. On the other hand, Kumail's parents are also not happy with their son because he chose a white girl instead of a Pakistani girl according to their wishes and they stop talking to him. However, when Kumail decides to move to New York with his friends, his parents visit. His mother is still angry and does not talk to him but his father wishes him good luck and gives him his favorite food that he always enjoyed eating. Emily's father also clarified to her that Kumail had been helping her during her treatment when she was in coma. Soon, realizing the true love of Kumail for her, Emily visits Kumail during his performance and again heckles him during the show. The movie ends as Emily and Kumail start talking to each other again the way they did in the beginning of the movie as strangers and later, they unite once again.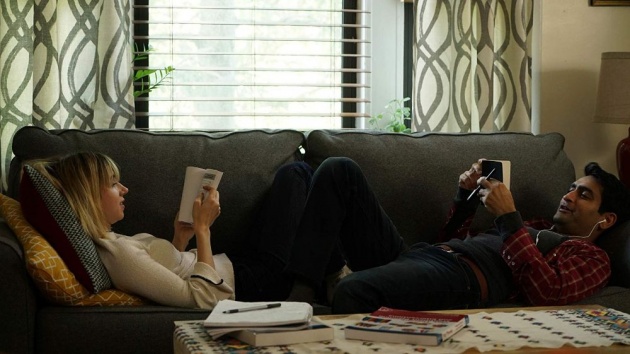 Image Credit: www.imdb.com
Video Credit: Fahad Barakat via Youtube.com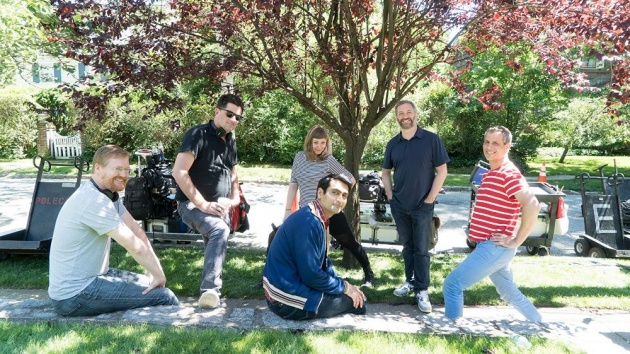 Image Credit: www.imdb.com
✿ Here is Querlo Chat for you. Isn't it fun to chat with a Chatbot ?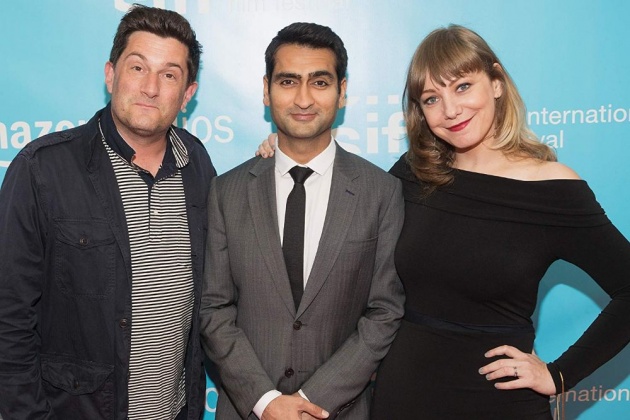 Image Credit: www.imdb.com
✔ Conclusion
The movie "The Big Sick" is a very refreshing movie. The ups and downs that come within the movie keep the viewers interested and those events are the real colors of the movie. Since the movie depicts the real love affair and then subsequent marriage of Kumail Nanjiani and Emily Gardner, therefore, their love story can be recognized as one of the best love stories because it was really fascinating. The movie was welcomed all around the world and managed to make a very good box office business and it happened because of the strong screenplay and execution of the script. This Academy Award nominated movie was chosen to be one of the top ten movies of the year by the American Film Institute. I really enjoyed this mind blowing movie and hope to see more from Kumail Nanjiani in the future.
✿✸✔✤✪ - - - - - - - - - - - - - - - ✿✸✔✤✪ - - - - - - - - - - - - - - - ✿✸✔✤✪ - - - - - - - - - - - - - - ✿✸✔✤✪

Thanks for Reading. This Blog was written by Rafaquat Noman (a Resident of Saudi Arabia and a Traveler) for bitlanders.
✿✸✔✤✪ - - - - - - - - - - - - - - - ✿✸✔✤✪ - - - - - - - - - - - - - - - ✿✸✔✤✪ - - - - - - - - - - - - - - ✿✸✔✤✪