Hollywood Movie Review - Three Billboards Outside Ebbing, Missouri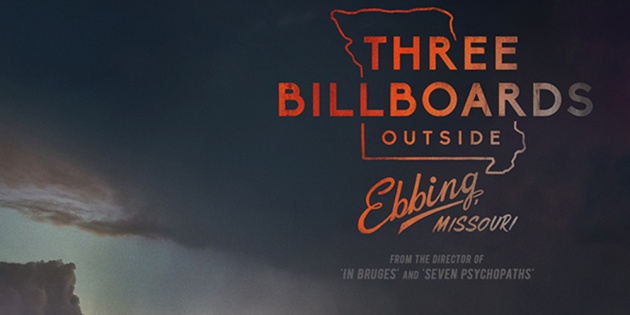 Image Credit: wallpapercave.com
✔ Introduction

Hello Friends, I hope you are doing fine and are having a good time on bitlanders. Today I have come up again with my new blog with the title of "Hollywood Movie Review - Three Billboards Outside Ebbing, Missouri". Friends, this blog is about a recently released Hollywood Horror Movie "Three Billboards Outside Ebbing, Missouri". The story of the movie is about a mother who is in search of the killer of her daughter who was raped and murdered more than six months ago and still the Police was unable to trace the absconder who was responsible for her daughter's death. Therefore, she takes a unique step to ask the Police for progress in her daughter's death case by hiring three billboards in her area. The movie was directed by Martin McDonagh and Graham Broadbent produced the movie for Fox Searchlight Pictures.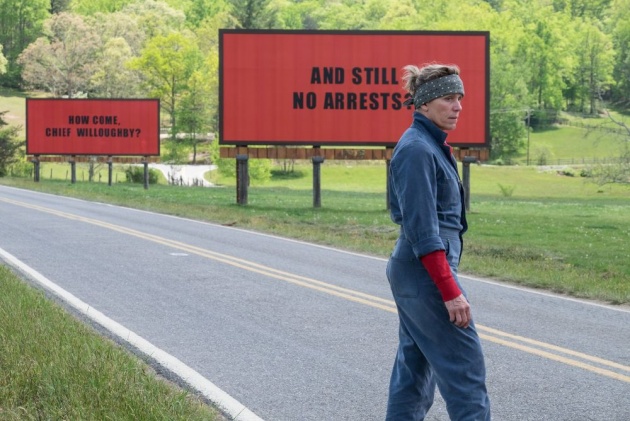 Image Credit: wall.alphacoders.com
The movie "Three Billboards Outside Ebbing, Missouri" was released on November 10, 2017 under the distribution banners of Fox Searchlight Pictures. Some details of cast of this movie are as under:
✤ Frances McDormand as Mildred Hayes
✤ Woody Harrelson as Bill Willoughby
✤ John Hawkes as Charlie Hayes
✤ Sam Rockwell as Jason Dixon
✤ Abbie Cornish as Anne Willoughby
✤ Peter Dinklage as James
✤ Caleb Landry Jones as Red Welby
✤ Darrell Britt-Gibson as Jerome
✤ Kerry Condon as Pamela
✤ Lucas Hedges as Robbie Hayes
✤ Kathryn Newton as Angela Hayes
✤ Amanda Warren as Denise
✤ Samara Weaving as Penelope
Martin McDonagh's fiercely written, stabbingly pleasurable tragicomedy stars a magnificent Frances McDormand; watching it is like having your funny bone struck repeatedly, expertly and very much too hard by a karate super-black-belt capable of bringing a rhino to its knees with a single punch behind the ear.

It is a film about vengeance, violence and the acceptance of death, combining subtlety and unsubtlety, and moreover wrongfooting you as to what and whom it is centrally about. The drama happens in a town with an insidiously pessimistic name – Ebbing, Missouri, a remote and fictional community in the southern United States, where the joy of life does seem to be receding. There is a recurrent keynote of elegiac sadness established by the Irish ballad The Last Rose of Summer and Townes Van Zandt's country hit Buckskin Stallion Blues, a musical combination which bridges the Ireland which McDonagh has written about before and the America he conjures up here, an America which has something of the Coen Brothers.
Movie Review Extracts From: www.theguardian.com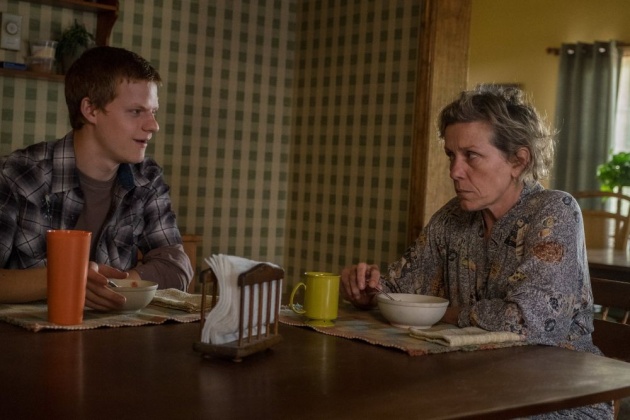 Image Credit: wall.alphacoders.com
Video Credit: FoxSearchlight via Youtube.com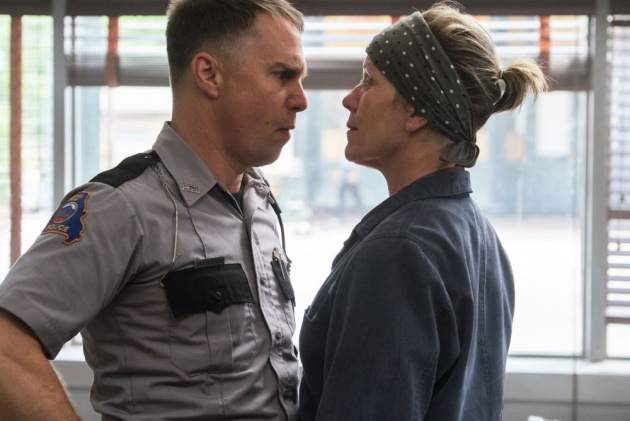 Image Credit: wall.alphacoders.com
✔ Movie Plot And Review
The movie begins by showing three empty and in dilapidated condition billboards in a seemingly winter morning. A mother of two teenage children Mildred Hayes is shown to be driving on the road besides those billboards. Mildred Hayes lives in this town of Ebbing, Missouri and she looks like a very serious and angry person because she has lost her daughter Angela Hayes quite a few months ago and her killer was still at large. Therefore, Mildred Hayes visits the Ebbing Advertising Company office and rents those three billboards and posts three questioning statements for the area police which is unable to solve her daughter's death case for such a long period. The statements on those billboards were, "HOW COME, CHIEF WILLOUGHBY?", "STILL NO ARRESTS?" and "RAPED WHILE DYING". Mildred Hayes took this step to mobilize the area police to catch the murderer as soon as possible.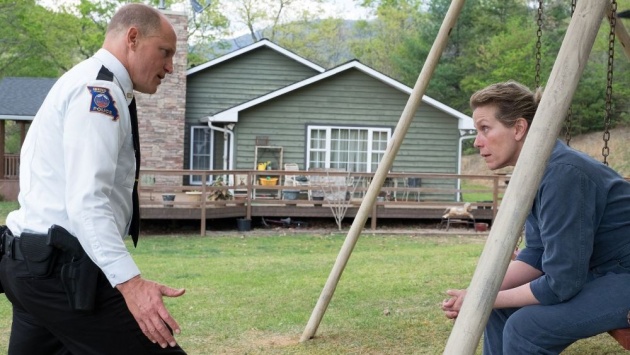 Image Credit: wall.alphacoders.com
When the area police officer Jason Dixon sees those billboards at night, he gets upset and angry because he has the reputation of being a violent and an alcoholic Officer. The Senior Police Officer Bill Willoughby meets with Mildred Hayes and tries to pacify her claiming that such an act will bring a bad name to the Police and its overall image which may get tarnished. On the other hand, Jason Dixon also pressurizes Mildred by harassing and threatening her son Robbie but Mildred stays firm and keeps the billboard in their upright position. Jason Dixon also frames the Ebbing Advertising Company's Manager Red Welby on falsified charges who rented out the billboards to Mildred but to no avail and Mildred wouldn't budge. Although, Bill Willoughby has a good overall reputation but he is also suffering from a terminal illness and this act of Mildred further aggravated his health because he took it seriously as it was a direct attack on him and his professionalism.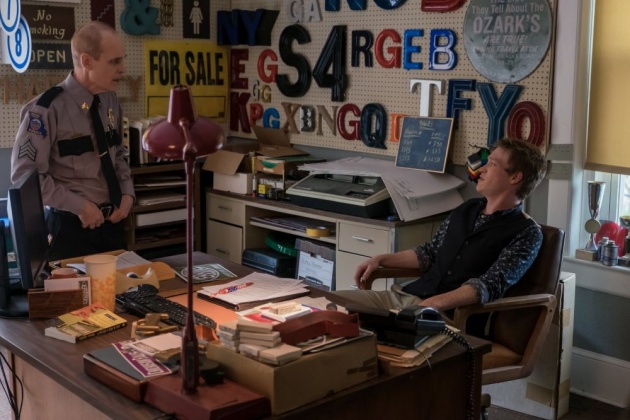 Image Credit: wall.alphacoders.com
Few days later, Bill Willoughby commits suicide because of his illness and leaves notes for people surrounding him which also includes Mildred explaining that the Police would keep trying to find the killer of her daughter as he had paid the billboards' next month rent on her behalf before dying. After the death of Bill Willoughby, Jason Dixon gets fired soon because he continued with his bullish behavior and his senior saw him deal with Red Welby. Few days later, somebody destroys the billboards by setting them on fire and as an act of retaliation, Mildred Hayes throws petrol bomb inside the Police Station assuming they were behind billboards arson. Consequently, Jason Dixon gets burnt as he was reading Bill Willoughby's note for him which causes his change of heart and he becomes mild. In the ending scenes, Mildred Hays and Jason Dixon team up to take the murderer of Mildred's daughter to task as they go towards Idaho discussing their future plans.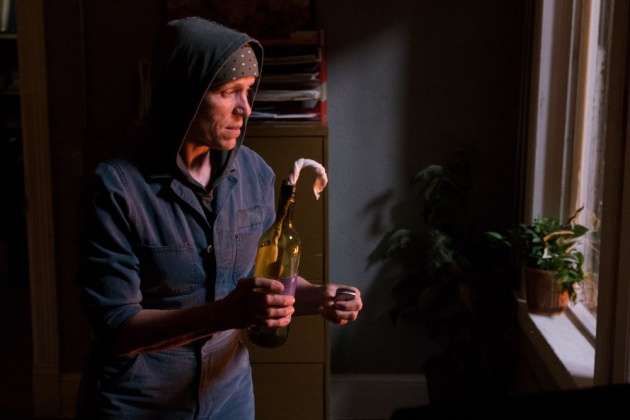 Image Credit: wall.alphacoders.com
Video Credit: Jay IPA via Youtube.com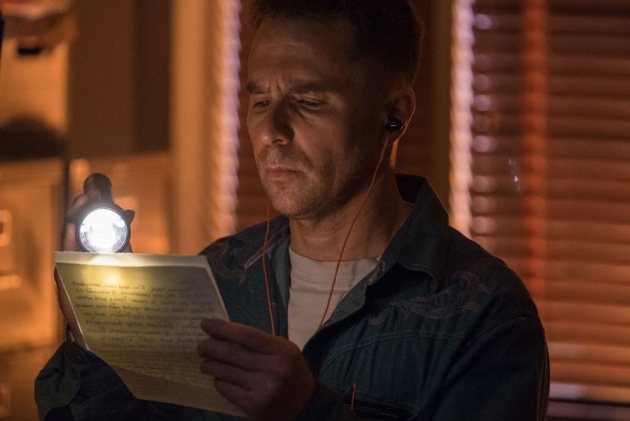 Image Credit: wall.alphacoders.com
✿ Here is Querlo Chat for you. Isn't it fun to chat with a Chatbot ?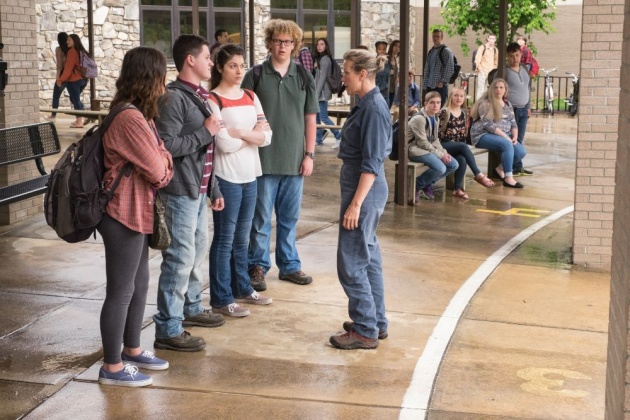 Image Credit: wall.alphacoders.com
✔ Conclusion
The movie "Three Billboards Outside Ebbing, Missouri" is an excellent movie for quite a few reasons. The movie plot, characters' acting, locations, camera work and visual effects, all were impressive. However, the best part of the movie was the acting of Frances McDormand which was marvelous. The charm and presence of Frances McDormand in the movie has made a huge difference in the success of this movie. She was widely praised and also won Academy Award for Best Actress at 90th Academy Awards. Not only that, Frances McDormand also won Golden Globe Award for Best Actress in a Motion Picture – Drama at 75th Golden Globe Awards for this movie. The movie also managed to win many awards including Golden Globe Award for Best Motion Picture – Drama as well as five BAFTA Film Awards in its ceremony held in London on 18 February 2018. This comedy-drama genre film was outstanding and had all the necessary entertaining elements that a movie lover wants to see on screen.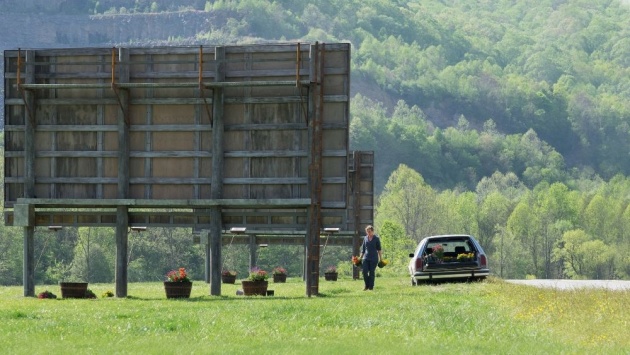 Image Credit: wall.alphacoders.com
✿✸✔✤✪ - - - - - - - - - - - - - - - ✿✸✔✤✪ - - - - - - - - - - - - - - - ✿✸✔✤✪ - - - - - - - - - - - - - - ✿✸✔✤✪

Thanks for Reading. This Blog was written by Rafaquat Noman (a Resident of Saudi Arabia and a Traveler) for bitlanders.
✿✸✔✤✪ - - - - - - - - - - - - - - - ✿✸✔✤✪ - - - - - - - - - - - - - - - ✿✸✔✤✪ - - - - - - - - - - - - - - ✿✸✔✤✪