Hollywood Movie Review - Wonder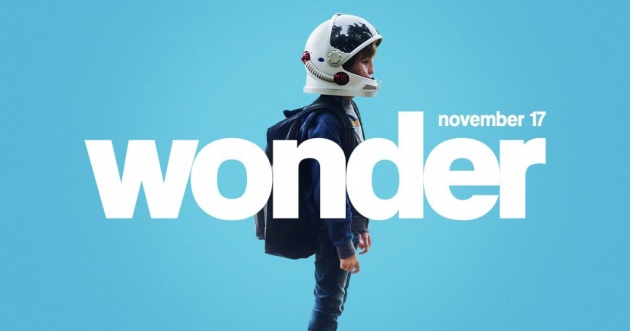 Image Credit: wonder.movie
✔ Introduction
Hello Friends, I hope you are doing fine and are having a good time on bitlanders. Today I have come up again with my new blog with the title of "Hollywood Movie Review - Wonder". Friends, this blog is about a recently released Hollywood Movie "Wonder". This movie is based on the genre of a family drama and revolves around daily routines in children's upbringing, their school, household chores and other social affairs. This movie is about a boy who is just ten years old but has to face the world due to his by birth deformity. He faces a little problem in the beginning in terms of dealing with other children but soon the situation becomes normal for him. The film was directed by Stephen Chbosky and produced by David Hoberman. The story of the movie was written by Steve Conrad and Jack Thorne and the movie was produced under the supervision of Film Production Houses of Lionsgate Films and Mandeville Films.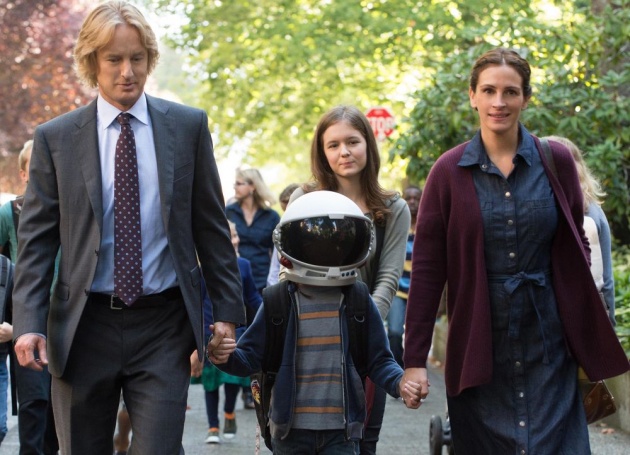 Image Credit: wonder.movie
The movie "Wonder" was released on November 17, 2017 under the distribution banner of Lionsgate Films. Some details of cast of this movie are as under:
✤ Owen Wilson as Nate Pullman
✤ Jacob Tremblay as Auggie
✤ Julia Roberts as Isabel Pullman
✤ Mandy Patinkin as Mr. Tushman
✤ Daveed Diggs as Mr. Browne
✤ Izabela Vidovic as Olivia
✤ Noah Jupe as Jack Will
✤ Millie Davis as Summer Dawson
✤ Kyle Harrison Breitkopf as Miles Noury
✤ Sônia Braga as Lisa
✤ Ali Liebert as Ms. Petosa
✤ Danielle Rose Russell as Miranda Navas
✤ Nadji Jeter as Justin Hollander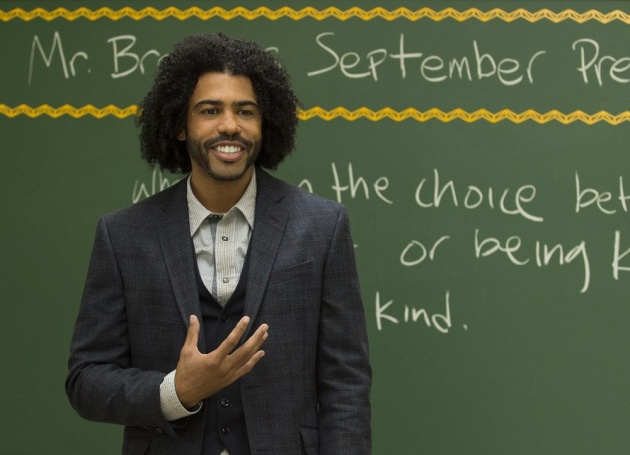 Image Credit: wonder.movie
Based on the R.J. Palacio novel of the same name, "Wonder" follows a year in the life of August Pullman (Jacob Tremblay), Auggie, for short. He was born with a genetic abnormality that has required him to undergo surgeries and medical treatments since his earliest days.

Director Stephen Chbosky has managed to take a story that could have been painfully mawkish and made it genuinely moving in (mostly) understated ways. The makeup work here is solid and believable, revealing Auggie's sad eyes behind downturned facial lines and nubs of skin for ears. He's a prepubescent Rocky Dennis. The script, co-written by Chbosky, Steve Conrad and Jack Thorne, is wise to establish quickly that Auggie is a regular kid in every other way. He loves "Star Wars" and Minecraft. He has an aptitude for science, a sly sense of humor, and an active imagination that helps him navigate uncomfortable situations. ("Wonder" occasionally dabbles in magical realism, but in ways that are more amusing than distracting.)
Movie Review Extracts From: www.rogerebert.com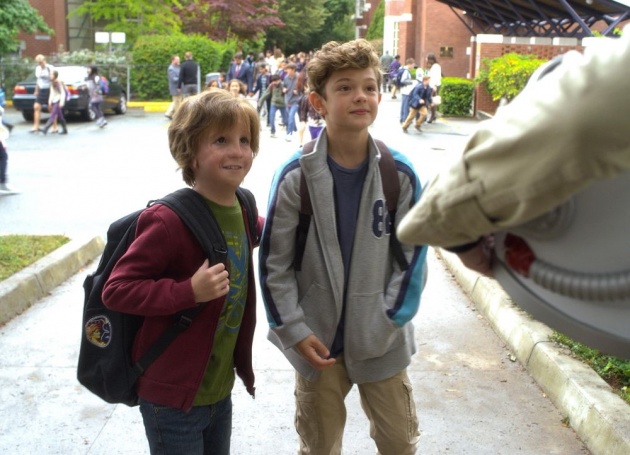 Image Credit: wonder.movie
Video Credit: KinoCheck International via Youtube.com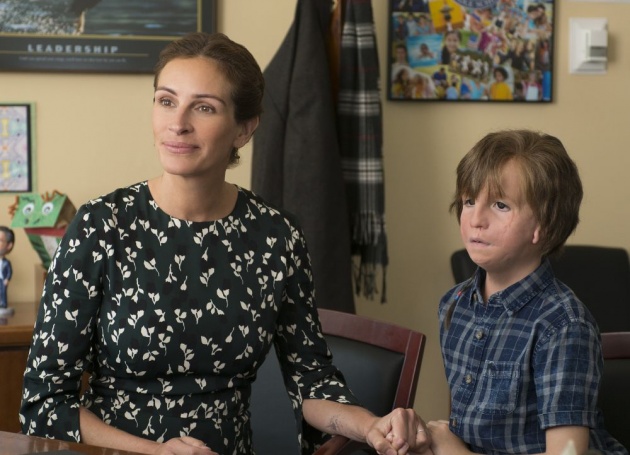 Image Credit: wonder.movie
✔ Movie Plot And Review
The film begins as a boy named "Auggie" jumps into his bed wearing an astronaut facial cover and introduced himself to film viewers as an extra-ordinary boy. Although he does everything that any other 10 years old boy does, but he is suffering from a medical condition known as Franceschetti–Klein Syndrome. Therefore, he does not look like an ordinary boy, though he has had 27 surgeries to look ordinary. Because of his looks, he does not have any friends and does not go to school and is confined to be with his family so that he could feel comfortable. Now at the age of 10, his parents have decided to enroll him in the 5th grade at middle school so that he could get education with other "ordinary" looking boys and girls and he could feel normal. Auggie knows it will be difficult because nobody stares at a normal looking boy but because of his deformity, everybody will look at him in a strange manner.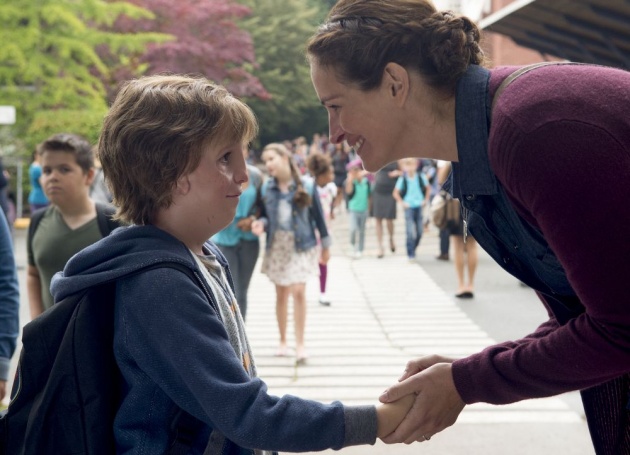 Image Credit: wonder.movie
At school Auggie faces some hard time as some students made fun of him because of his face. However, soon with the encouragement of his parents and teachers, he became comfortable and befriended with Jack, Julian Albans and Charlotte Cody apart from few others. On the Halloween day, Auggie wears his costume and goes to school to have some fun with his friends. However, at school he overhears Jack who was making fun of him in his absence and was telling other students that he did not like Auggie and was just "pretending" to be his friend. He goes back home heartbroken where his sister Olivia consoles him and pacifies him by spending some time with him. After distancing from Jack, Auggie tells one of his friends "Summer" about Jack's true intentions and feelings for him. Soon Jack comes to know that Auggie had heard what he said to his friends on Halloween day. Therefore, he felt his mistake and tries to ask Auggie for forgiveness. Other few incidents also follow in which Jack supports Auggie and protects him from other bullies at school which results in reconciliation between Jack and Auggie and they become friends again.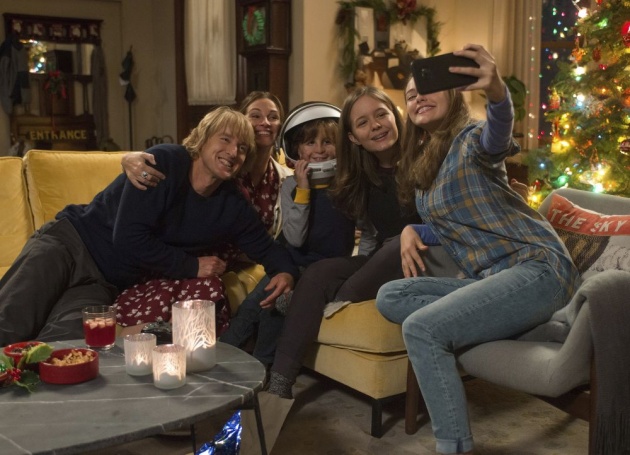 Image Credit: wonder.movie
Some of school fellows like Julian keep bullying Auggie throughout the year. However, a kind-hearted and a supportive teacher helps Auggie and confronts Julian and other students accompanying him. This teacher Mr. Tushman also discusses Julian's behavior with his parents who take side of their son and suggest that Auggie should not mingle out with other students like Julian because it will affect them badly. Since Julian parents belong to a strong background, they threat the school administration that they would take out their child as well as end their financial support that they have been giving to the school. However, Mr. Tushman does not pay any heed to those threats and suspends Julian for few days. The bold step taken by Mr. Tushman encourages Julian to mend his ways and he apologizes to Tushman and Auggie. They become friends and Auggie starts to enjoy his education at school which results in very good year end results. In the ending scenes, Auggie receives the distinction medal for his outstanding results and Auggie's parents also celebrate by calling him a "wonder".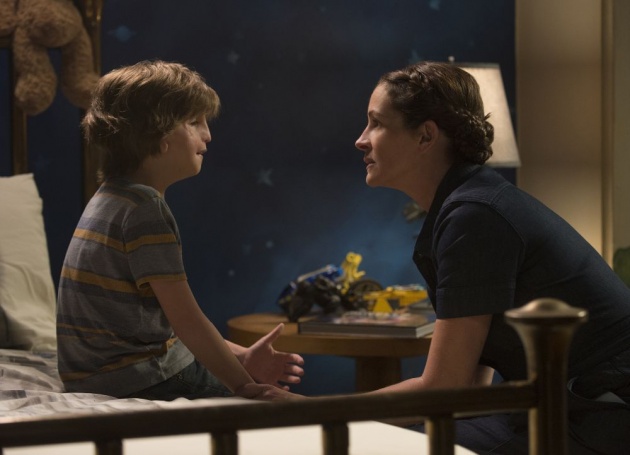 Image Credit: wonder.movie
✿ Here is Querlo Chat for you. Isn't it fun to chat with a Chatbot ?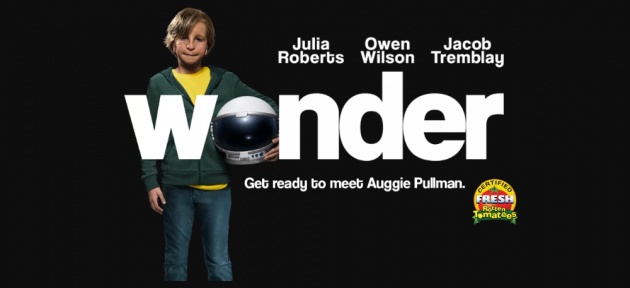 Image Credit: wonder.movie
Video Credit: Mantis Libra via Youtube.com
✔ Conclusion
The movie "Wonder" depicts the ordeals of a school going child who is having trouble making up with his birth defects and deformation of his face. The problem of "Bullying" is a serious concern and even some normal looking students go through the hardship of getting "Bullied". It takes quite a bit of courage and understanding as well as buck up from parents. The central idea behind the movie was very awesome because there are not many movies in the markets which present such an idea in them. The plot of the movie was very well executed and at no point the film became boring although the theme of the movie was simple and straight-forward. The Director and Director deserve applause for coming up with such a strong social topic and became an example for others as well as source of encouragement for children suffering from birth defects and other similar issues. The movie made a considerable business on the box office and earned more than 300 Million US Dollars which shows that people also liked this movie.
✿✸✔✤✪ - - - - - - - - - - - - - - - ✿✸✔✤✪ - - - - - - - - - - - - - - - ✿✸✔✤✪ - - - - - - - - - - - - - - ✿✸✔✤✪

Thanks for Reading. This Blog was written by Rafaquat Noman (a Resident of Saudi Arabia and a Traveler) for bitlanders.
✿✸✔✤✪ - - - - - - - - - - - - - - - ✿✸✔✤✪ - - - - - - - - - - - - - - - ✿✸✔✤✪ - - - - - - - - - - - - - - ✿✸✔✤✪