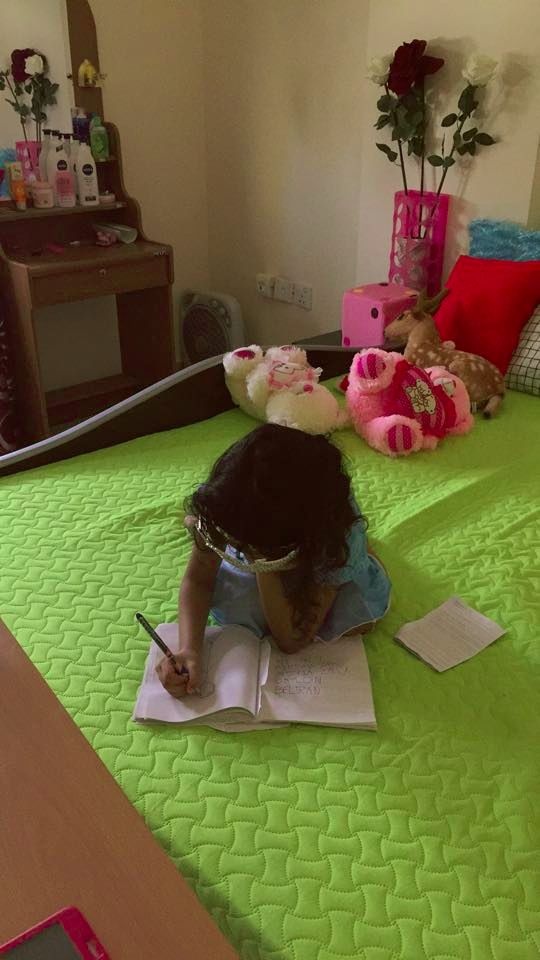 Since my brother wasn't able to get my niece enrolled in Dubai for any school since all schools are already fully booked, their reservations start around January of this year and my niece's Emirates ID came late, they instead decided that she'll just have homeschool until next year.
So here she is doing her daily task, to write and draw whatever she likes. She then showed me her works and I am a proud tita. My niece is only four years old, she turned four last February this year.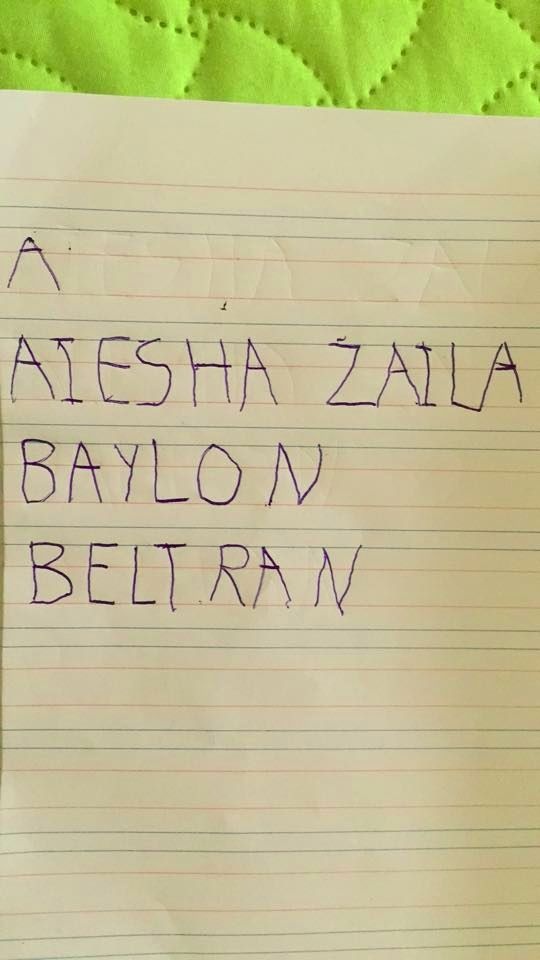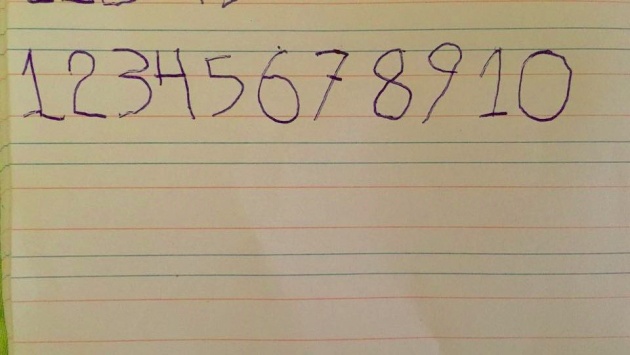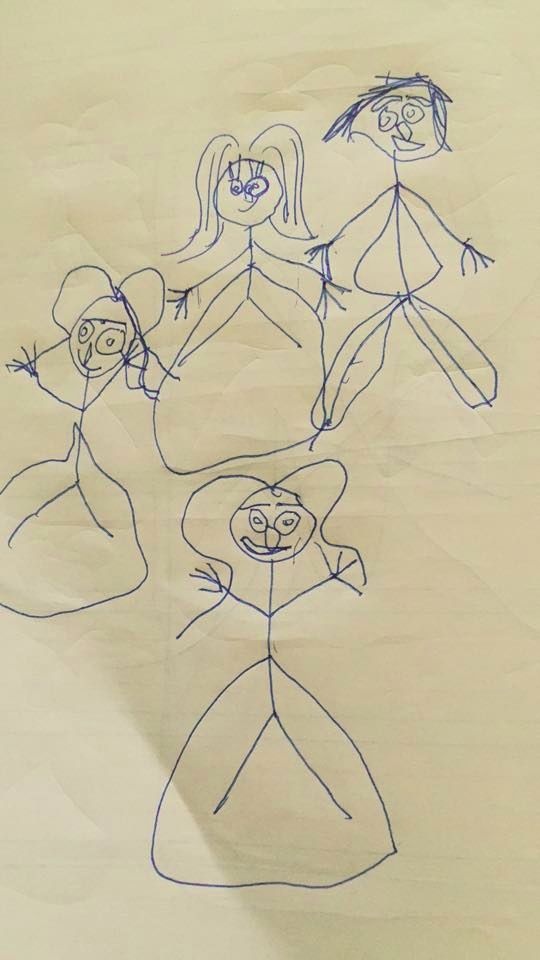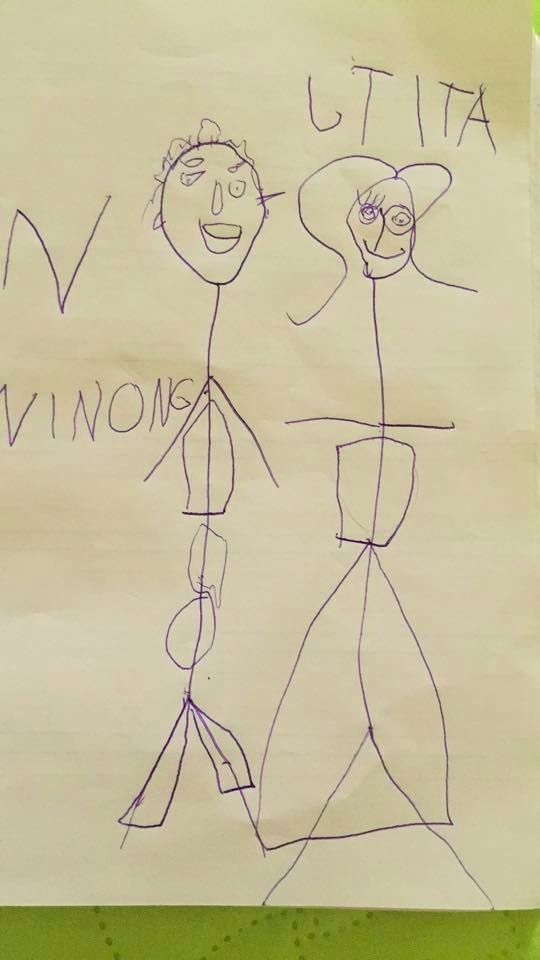 She even drawn a stick figure of me and her ninong, my husband. Funny but I am really proud she can make these stuffs.