Let me share with you a video from Travelling with Nikki showing a walkthrough of Hong Kong Disneyland: The Happiest Place on Earth.
DISNEY DEDICATION

"To all who come to this happy place: Welcome. Disneyland is your land. Here age relives fond memories of the past, and here youth may savor the challenge and promise of the future. Disneyland is dedicated to the ideals, the dreams, and the hard facts that have created America, with the hope that it will be a source of joy and inspiration to all the world."

— Walter E. Disney, July 17, 1955
A two and a half hours flight from Cebu to Hong Kong was indeed a tiring butt numbed air transport but my adrenaline kept me going knowing that in a couple of minutes the plane will touch down and I'll set my foot forward and explore my first day adventure of my Second Out of the Country Trip -- Hong Kong Disneyland -- "The Happiest Place on Earth".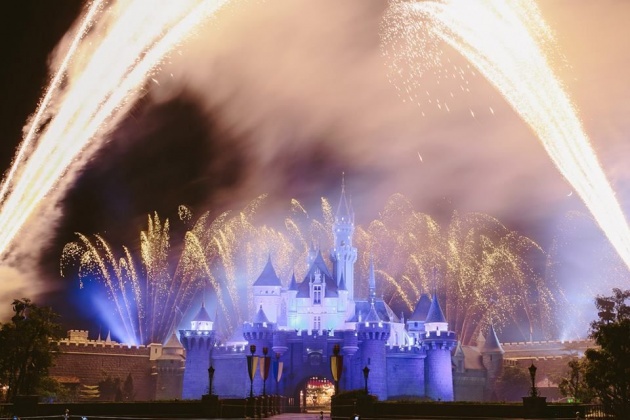 Needless to say, Disneyland is a very well known themed park all over the world. The design of the theme park was built under Walt Disney's direct supervision. It was Walter Disney's dream to have a theme park that is not just a usual park but a park where "parents and children could have fun together". There are six (6) Disney Parks in the world. Each park has its worldwide recognized castle icons and flagship attractions of their respective theme parks or land parks.
"a family park where parents and children could have fun together."
INTRODUCTION OF DISNEYLAND PARKS IN THE WORLD
Sixty-two (62) years ago, Walt Disney's dream came to reality when the first family entertainment themed park opened in Anaheim California on July 17, 1955. The firstborn of the Disneyland Theme Park. A replica of the Sleeping Beauty Castle and Cinderella Castle is the recognized castle icons in Disneyland Theme Parks including Walt Disney World Resort which was opened in Florida on the 1st of October 1971 to supplement Disneyland Anaheim and was known as "The Florida Project".
Except for the newly opened park in Shanghai that bears An Enchanted Storybook Castle that sets apart from the aforementioned castles. Each Disney Park has its distinct theme lands or themed areas. On the 15th of April 1983, a new Disneyland Park was born in Chiba Prefecture, Tokyo, Japan. The first Disney Theme Park built outside the United States that is known to Japanese guests as the "Kingdom of Magic and Dreams".
A public viewing was held on the 12th of April 1992 for the number one tourist destination in Europe -- Disneyland Paris. A celebration of its 25th anniversary this coming September 2018. Comes next is Hong Kong Disneyland that opened on the 12 September 2005 and tagged as the 13th most visited theme park in the world last 2013. Located in Lantau Island Hong Kong is where the first Disney Resort in China is nestled. The construction of the theme park is incorporated into Chinese culture, customs, and traditions that adhere to the rules of Feng Shui just so to avoid issues on a cultural backlash.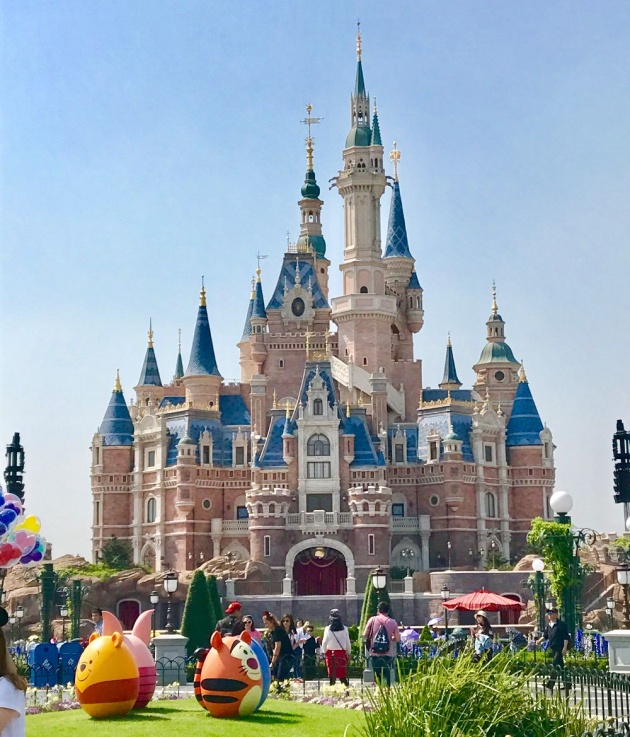 Storybook Castle in Shanghai Disneyland / Photo Credit: Kelly via Introvertyduo
Last but definitely not the least is the newly opened Shanghai Disneyland Park in Pudong, Shanghai that was viewed by the public last June 16, 2016. The only iconic castle that differs from other 5 castles in Disneyland Parks.
LET THE JOURNEY BEGIN!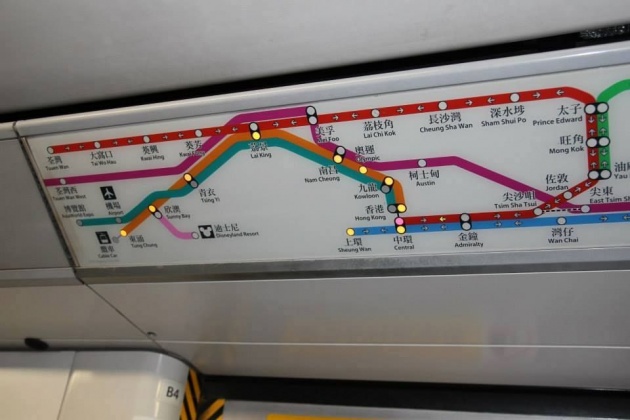 MTR Route Map of Hong Kong / Photo Credit: Dimpsy
This is the MTR route map in Hong Kong. It was only in Hong Kong where I truly learn and understand the map. The route map is quite similar to Singapore's MTR. Back then in Singapore I never learned to read the lines because I was so dependant on my brother who guided our tours. Here in Hong Kong, I was like a tour guide to my fellow travelers since I am quite familiar with the MTR transportation as they said so. I explained to them the color lines: "we're at the red line (3rd circle on red line marked Tsim Sha Tsui at the right end of the photo); we'll alight at Lai King Station (Orange Line in between Red and Green Lines at the center of the photo) the Interchange Station and alight again at Sunny Bay Station (still in orange line at the far left end of the photo) and transfer to the pink short line that will head to Disneyland Resort". Quite confusing at first but it will get you through after countless rides especially when you ride alone just like I did on my second time in Singapore.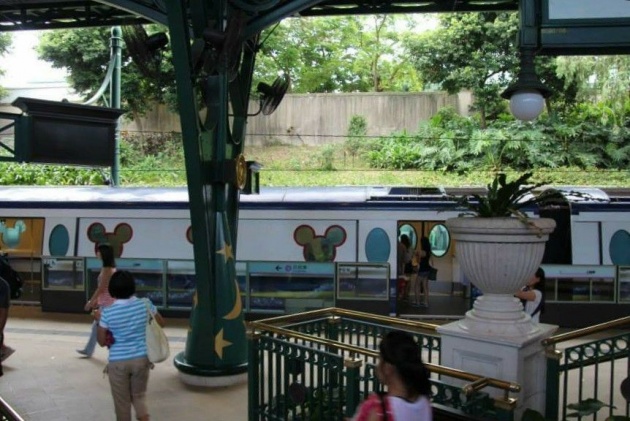 Disneyland Express / Photo Credit: Dimpsy
Once alighted at Sunny Bay Station hop on to Disneyland Express -- an exclusive Disney MRT train that will transport you from Sunny Bay Station to Disneyland Resort and vice versa. The train was awesome for me as there are Disney details exterior and interior wise. Outside appearance of the train had all its windows shaped into heads of Mickey Mouse.
Disney Characters Mickey and Tink / Photo Credit: Dimpsy
While on the interior side, there are glass capsules displayed on the sides of the train. Inside the capsules are some Disney Characters situated just right infront of me and they are Mickey Mouse and Tinker Bell. Next visit I will try to roam around the train and snap each capsules that I can find.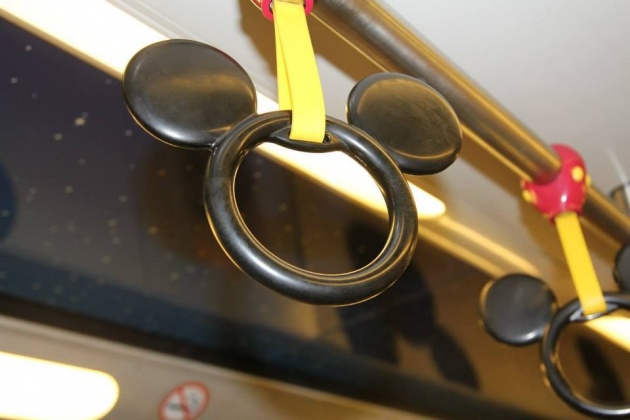 Mickey Hand Holds / Photo Credit: Dimpsy
But what I like most is the detailed hand holds shaped in Mickey's head hanged in hand hold rails that made it so exclusive for Disney.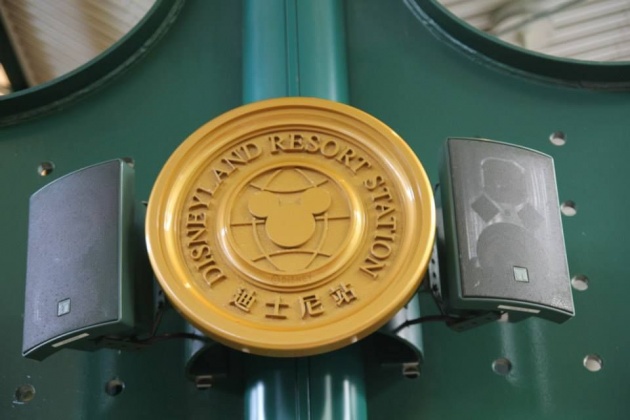 Disney Station Post / Photo Credit: Dimpsy
Once alighted at Disney Station you can still see Disney details in every Disney post at the Disneyland Resort Station.
Inside the Disney Express / Video Credit: Arron Dain via Youtube
In this video, you can see the interior of the Disney Express. A visual explanation of all the photos posted above regarding the Disney details that I mentioned in this blog.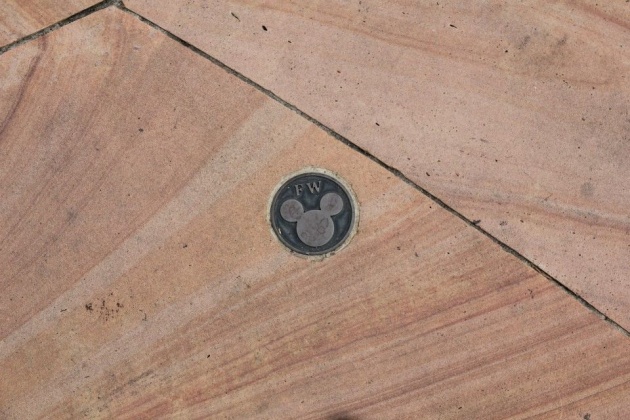 Entrance Floor at Disneyland Hong Kong / Photo Credit: Dimpsy
But there's still more. As soon as I stepped on the last stair at the entrance of Disneyland Hong Kong I vividly noticed that even the tiles or the flooring of the park has Disney detail. Ahhh so love it here! Everywhere I look in the premise is all Mickey's. So detailed that made me say "this isn't a dream, it's real and I am here".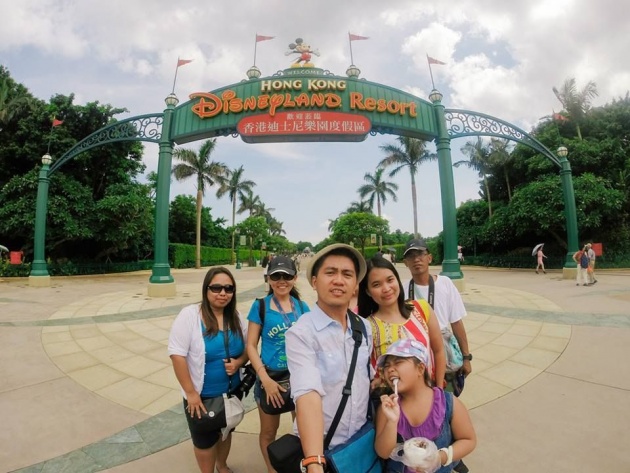 Hong Kong Disneyland Entrance / Photo Credit: Joycee Abaquita via Facebook
From the Disneyland Resort Station, you can either climb up the stairs or use the escalator to head to the main entrance of Disneyland. Can't contain the happiness I felt when I saw the big welcoming board of Disneyland Hong Kong. Indeed the happiest place on earth for me. My eyes were covered with sunglasses but with all honesty I was teary-eyed. No words can ever explain the happiness I felt and kept the whole time.
REALIZATION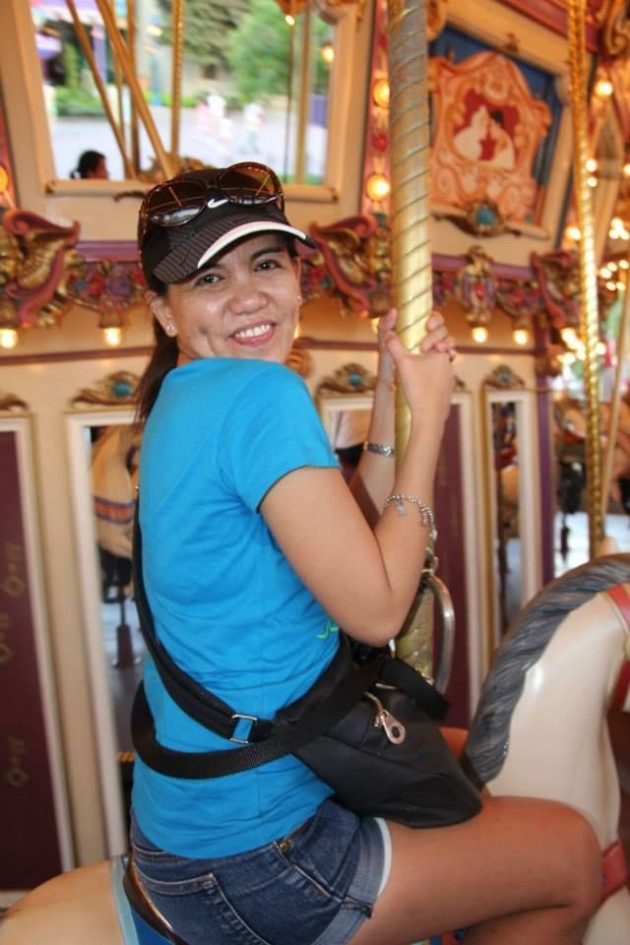 Happiness of a Child Within / Photo Credit: Dimpsy
A realization was made after I land my feet at Disneyland Hong Kong. Happiness doesn't come from the place where you at but rather comes from within that made it the happiest place on Earth. I don't think I will be that happy if I am not a fan of Disney. It's a fulfilled happiness of a child within that was rekindled in Disneyland. What gives justice to the tagline "The Happiest Place on Earth" is the true happiness that comes from the inner child in me.
Aww, got a little teary-eyed. Well, at this point I will be leaving this blog at the main entrance of Disneyland. A continuation will soon to follow that will start from where I left off and that writing is "My Happiest Day on Earth".
Thank you once again.
Here is a Querlo Chat for you.
♥♥♥♥♥♥
Hong Kong related blogs that you might like: