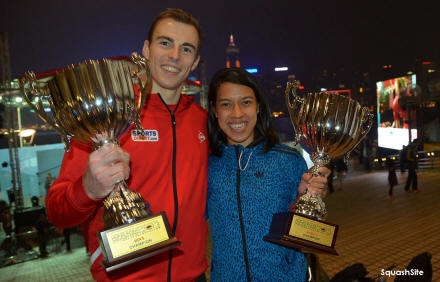 Today was an exciting day in the city of Hong Kong. It was the finals of both the Men's and Women's divisions of the Hong Kong Squash Open with the matches being played on an all-glass squash court on the banks of the Hong Kong Harbor.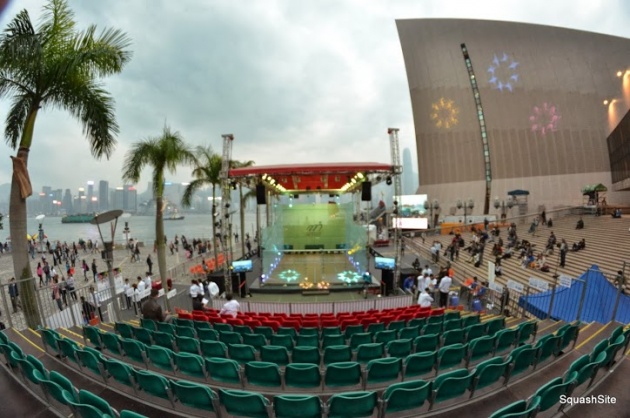 The Women's Final was a fairly straightforward match. Malaysia's Nicol David (who has been dominating the women's professional tour for the past seven years) won her match against Egypt's Raneem El Weleily in a straight three games. This is David's NINTH Hong Kong title. She ended the night by stating, "I was lucky enough to get a couple of errors at the end, but it was so close all the way through each of the games, I was on the back foot for most of the third, so I'm really pleased to get through three-nil! I can't believe that I've won here again, it's just amazing, Hong Kong is a luck charm for me and the support from the crowd is fantastic! It's always a great feeling coming back to where I won my first World Open title, and that spurs me on every time I come here."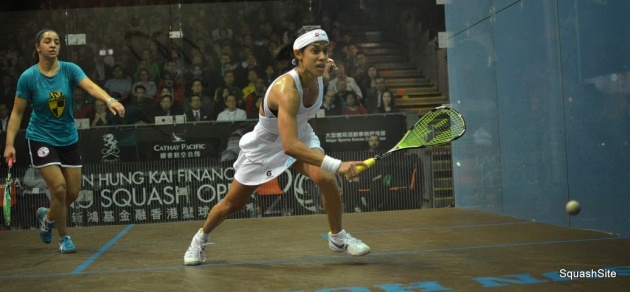 On the Men's side, the Spaniard Borja Golan was in his first PSA Super Series Final after beating England's James Willstrop in a tough three games the night before. With this result and his semi-final result in Qatar, Golan will definitely move up on the World Tour when the new rankings come out next month. His opponent was recent world open champion Nick Matthew. The match had a hiccup during the first couple of minutes where the court light went out for 22 minutes! After that, Matthew took control of the match and came out the victor in four games; winning his first Hong Kong Title. Matthew ended the night by saying; "I knew my body would hold up even though it was a very tough match yesterday, so it was a mental challenge again really. It was always going to be hard to keep up the level of that first game, Borja is very strong and very determined. You'll take any win in a final but I was pleased with how I played. I really thought I was going to go grey before I managed to win here, I've been coming since 2001 and I'd never got to play on the harbour before so this is really special for me, I'm really delighted."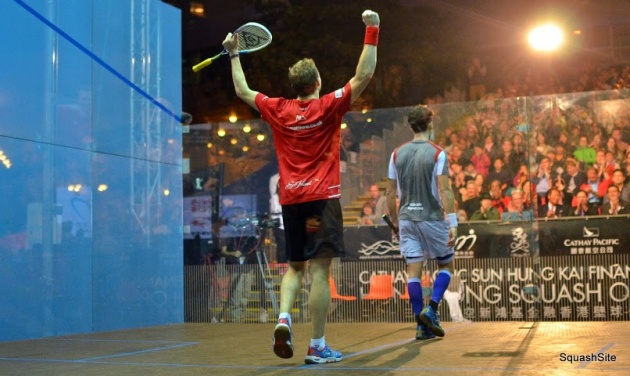 A link to the Squashsite HK Open Page: www.squashsite.co.uk/hk/index.htm