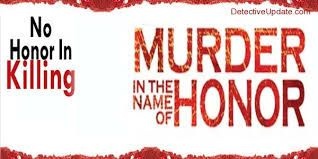 Women have no consideration, honor and value in the society of Pakistan. The "Honor Killing" tramples the woman rights in Pakistan. The reasons behind all these barbarian acts are the lack of education and remoteness from the values and teachings of Islam. Islam has honored the woman by giving complete and basic rights to her. According to the teachings of Islam the woman should be asked to choose her life partner before engagement. In short, the woman has deprived from her basic rights among the remote societies of Pakistan.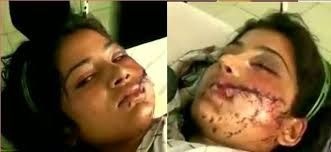 Last day, I was watching a report on "Honor Killing" in Pakistan on BBC news. I was shocked and became mirthless when I heard that 18 years old Saba Maqsood became a victim of barbarian act in Punjab province. She loved and married her neighbor without the permission of her parents. Her decision was against the wishes of her parents; as a consequence she was shot by her family members and thrown into the canal near by her home. Her parents thought that she has died, but she fainted. When she gained consciousness, she tried her best to move aside to reach the bank. Suddenly two men who were passing nearby helped her and called for rescue. But according to the Police reports, "She was shoot two times and thrown into canal after putting her into a sack, considering she was dead but she was not died and came out from the canal by her efforts and then she reached a fuel station where she was rescued by 1122 team and rushed her to nearby hospital for initial medical treatment". Her family members chained by the police authority.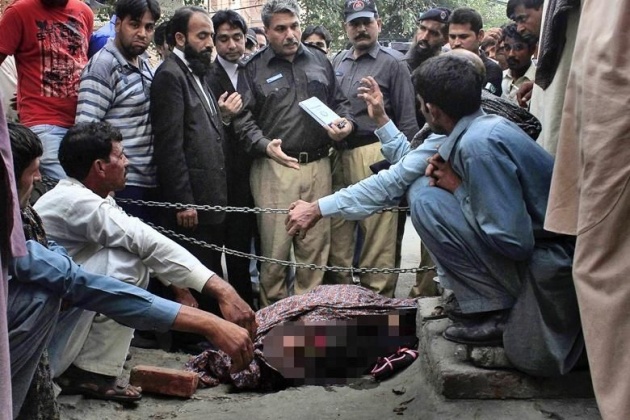 Similarly, "In May 2014, Ms Parveen was also killed by her family members as she did love marriage which was against the rituals and wishes of her relatives. She was stoned by her relatives, a crowd of 20 members were involved in this incident in the city of Lahore, Punjab province", as reported by the police officials. When her family members were raided by police, they admit that they killed Ms Parveen because she married against the wishes and permission of her parents which is against the honor and dignity of our rituals and culture. The police called it, "a murder on "Honor Killing"".
According to the Human rights Commission of Pakistan, "869 women were murdered in honor killing in the year 2013". In 2014, the ratio seems to be higher than the previous years and this because of illiteracy and unawareness about the teachings of Islam. Islam says, "Killing a human is the killing of whole humanity". It means that there is no honor in killing. As they considered themselves Muslims but they are far away to know the women rights as explained by the religion, Islam.
Writer: Masood Khan