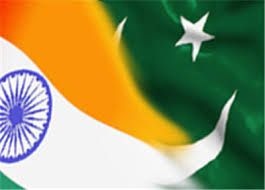 India and Pakistan are scheduled to come closer yet again. The foreign secretary of the two states fixed on 25th August for across the table meeting. The talks scheduled to be held in Islamabad.
This is after the first time foreign secretary meeting is programmed after the meeting of both the Prime Ministers of the states. The discussion is a welcome stepping stone is a new corridor for friendship after the change of leadership back in India.
The note of compassion to strengthen ties didn't see an excellent start with the Indian side warning her counterpart to end firing across the border in the actual Line of Control. Talks and firing can't be carried out side-by-side and there should be an actual ceasefire in the border areas to brace each other.
The Pakistan foreign minister's comment "to bow down" was not taken in good faith and contempt strongly in the Rajya Sabha by the Indian Defence Minister.
Incidentally, when the two Prime Ministers meet, both strongly emphasised the importance of maintaining peace and tranquillity at the borders and upholding the sanctity of the LOC.
The prevailing tension across the line is sure to be one of the main agenda of the foreign secretary meeting. Let's hope for the better.