Guitars.
Image credits: Ferangeli Guitar Handcrafter
Those who play one plucks the strings or strums them, turns the keys and pegs to correct the guitar's tuning, the string vibrations are picked up by the electric pickups or perhaps if acoustic, the strums can possibly go into the soundhole and produces that beautiful sound of strings.
All over the world, guitars had been used widely for several reasons but the main purpose of this fretted musical instrument is for music. It produces music that can either be acoustic or electric. It got several variations among which any music and instrument lover can select to play from.
But not all guitars are good ones. There are really badly made ones and yet there are those which we can refer to as real quality ones. Today's blog is all about how a good guitar is made and this comes straight from someone who's family business is through guitar making.
Qualities of a Good Guitar
Image credits: Ferangeli Guitar Handcrafter
First and foremost, let me set a proper disclaimer here that I am not a guitar player, I know a few chords but won't pass to be referred to as a PRO in strumming the strings with my finger or a pick. But my husband James is a music lover, he learned to play the instrument as early as elementary days but still not going to be considered as another PRO. It takes a lot of practice and time to become one.
Anyway, that topic is not actually related to what we are going to learn today, I just stated that to set an expectation. All information here is provided by a colleague friend of James.
Image credits: Ferangeli Guitar Handcrafter
First, let's define how can we determine if a guitar is of good quality?
Type of wood used and body construction

The Hardware materials

Workmanship
Image credits: Ferangeli Guitar Handcrafter
How Are Handcrafted Good Quality Guitars Made?
When was the last time you held a guitar? Or perhaps a Ukulele? Do you have an idea how much that instrument was? Did you ask the owner or the seller in case you were in a music shop or something?
Do you think that was around a hundred dollar? Or perhaps two hundred or three hundred dollars?
What if I tell you that there are far more expensive than that. See the images below: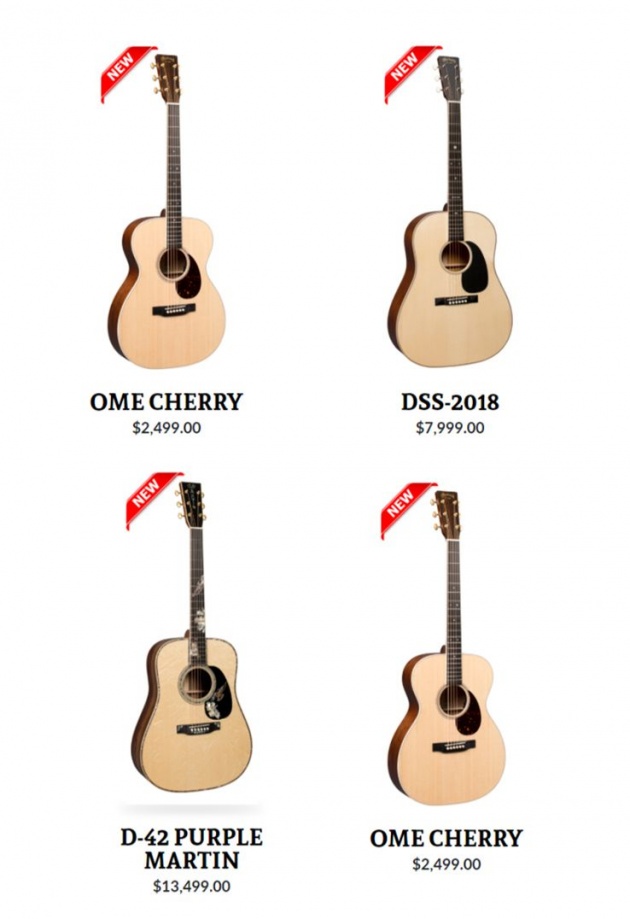 Image credits: Ferangeli Guitar Handcrafter
Yep, those are real price tags and I know your eyes are now widely opened to the point where your eyeballs' gonna fall out but these are real prices and here are the reasons why they are priced that high.
1. Wood
2. Luthier
3. Hardware
Below further, we'll deal with each of these factors. Note that we are going to look at an acoustic guitar for this blog and this type of guitar has around six major parts, mainly: the Pickguard, the Soundhole, the Bridge, the Saddle, the Bridge Pins and lastly the Strap Buttons. Electric guitars have more parts than the acoustic ones.
Without further ado, let's deal with each factor starting with the Wood!
The Wood
Image credits: Ferangeli Guitar Handcrafter
This is the primary ingredient in making a guitar. The type of wood used matters a lot and will affect the sound of each acoustic sound. Some of the tonewoods used commonly: Mahogany, Maple, Sitka Spruce, Red Spruce, Brazilian Rosewood and Indian Rosewood then Koa. The list is based from the fender website.
In the Philippines specifically in Cebu's world-class guitar handcrafter, Ferangeli, they use Cocobolo, Acacia, Philippine Ebony, Philippine Mango wood, and a lot more.
Image credits: Ferangeli Guitar Handcrafter
But any type of wood has water in it, water, however, occupies space and has a mass, more importantly, water evaporates. So each single wood material has to be dried up enough for the wood to become solid. Drying up a wood takes time of course and care too which means days or weeks or even months. Imagine having to dry up the wood during the rainy season?
In order to note the moisture of the specific guitar wood used, the guitar handcrafter or maker has to use a wood moisture meter. When the meter states it has 10% or less water in it, then a wood is ready!
The Luthier
Image credits: Ferangeli Guitar Handcrafter
Cebu specifically in Lapu-Lapu City, Mactan has been widely known as the home of world-class guitars. It has a flourishing guitar industry and that this craftsmanship has been passed on by Spanish friars who trained the Cebuano villagers during the Spanish era.
Making a guitar takes time, it takes also effort, love, and craftsmanship. It is not an easy task thus it matters a lot who's your guitar's luthier. This word basically means someone who makes the guitar or lute. And when you want the best, it means also handing down the task to the best luthier, one who had spent years or better yet their entire lives in perfecting their craft.
Image credits: Ferangeli Guitar Handcrafter
In Cebu, Ferangeli is one of the best players in terms of the guitar market in Cebu. The company is an active exporter of guitars, to different parts of the world such as California, Hawaii, Mexico and many more. Most of their guitars also are customized and are made for months to perfection!
Video credits: Aris Mape via YouTube

Bearing its original name as La Filipina Guitars in the 1900s, the family's third generation branched out to become Ferangeli Guitar Handcrafter. With top-notched experience and research plus development, the head luthier, Fernando "Andoy" Dagoc trained their local ukulele and guitar makers.
Ferangeli Guitar Handcrafter now focuses on making export quality instruments and aim to produce instruments with the best sound possible the wood can offer.
The Hardware
Lastly, a guitar can't be used with just the wood, the other parts have to be assembled and glued together to become a finished product.
Image credits: Ferangeli Guitar Handcrafter
The process includes book matching, strutting or the gluing part, side construction, neck, fingerboard, bridge and saddle attachment to the body then the finishing starts after which comes inserting the tuning machine and lastly the strings. All of these requires tender care and only a mere seasoned luthier can perfect the process which usually takes two to three months per guitar.
Video credits: CrankyZombie Productions via YouTube

On top of that, most if not all guitars have been laid out with capiz shells or abalone types as well as some Mother of Pearls.
With all those work done with finishing one guitar, you might think how much would that cost? Well, for Ferangeli, their entry-level acoustic guitar starts at Php 14,000. Customized ones start from Php 18,000. But they also offer a personal guitar or ukulele making workshops!
-------------------------------
Please don't forget to participate in the Querlo chat below about music:

-------------------------------
Thanks for reading!
About the author:
Jean Beltran-Figues is a photography enthusiast.
A traveler who wants to promote her beloved country, the Philippines.