Video Credits: Marketing 360 via Youtube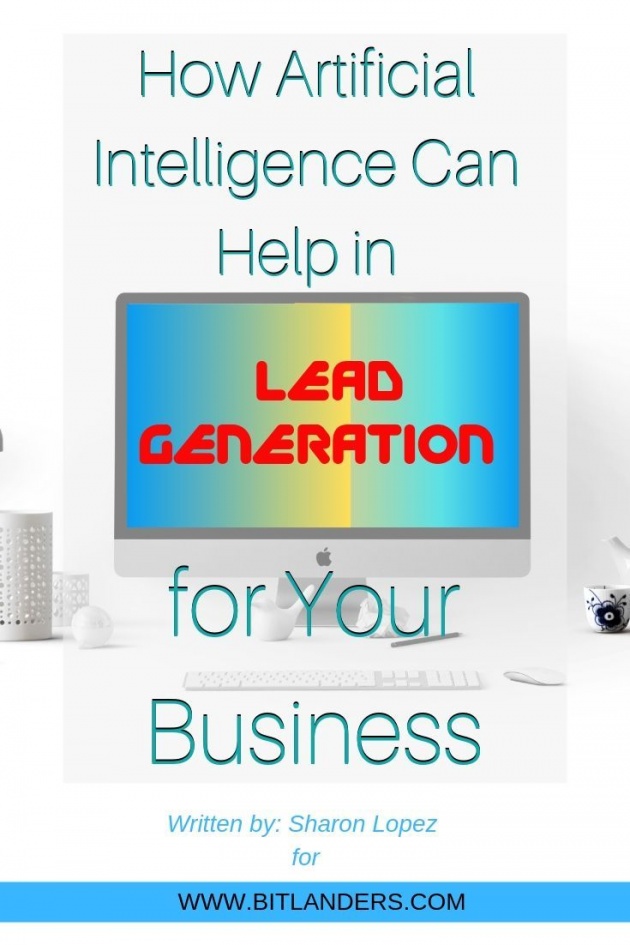 Image Credits: Sharon Lopez via Bitlanders
You have a superb product. But the problem is no one knows about it. It's about time to take a second look at your strategies. Let's talk about lead generation and how it can help to grow your business.
For today's blog, we will be discussing the importance of lead generation for our business and how we can make use of artificial intelligence to generate more leads and eventually to make more sales. I hope you find this c-blog helpful.
WHAT IS LEAD GENERATION?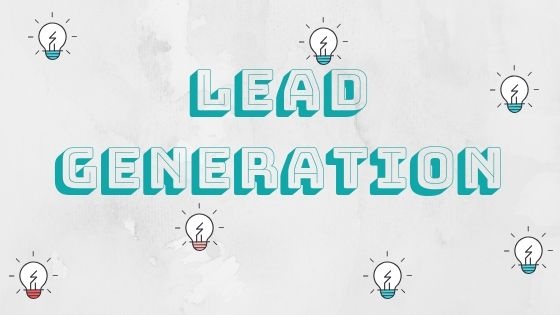 Image Credits: Sharon Lopez via Bitlanders
In marketing, lead generation is the initiation of consumer interest or inquiry into products or services of a business. Leads can be created for purposes such as list building, e-newsletter list acquisition or for sales leads. The methods for generating leads typically fall under the umbrella of advertising, but may also include non-paid sources such as organic search engine results or referrals from existing customers. Source
HOW TO USE ARTIFICIAL INTELLIGENCE IN ORDER TO GET LEADS?
There are lots of way in order for us to generate leads. In this c-blog, I will show how to use Artificial Intelligence in order to generate more leads for our business plus more tips in order to get more sales. Prepare yourself for a comprehensive presentation. Make sure to have your headphones with you that you may be able to listen and understand well the videos which I'm sure can help you even more. For a wider view, please click HERE.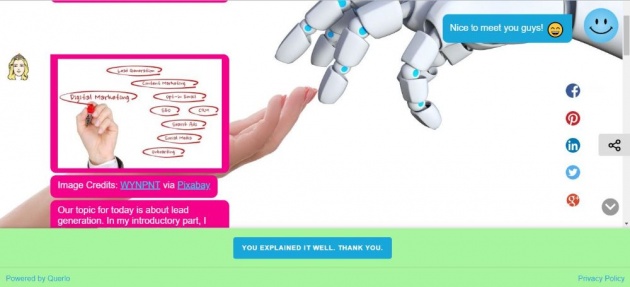 Image Credits: Sharon Lopez via Bitlanders
Interact with me in this c-blog:
Background Image Credits:
The Digital Artist via Pixabay
DISCLAIMER: The views and opinions expressed in this c-blog post are that of the author and does not in any way represent the agency or department she currently belongs.
ADDITIONAL NOTE: The sites mentioned in this post are for information purposes only and links are provided for easy access. The author does not receive any remuneration from the said companies or sites.
♥_♥_♥
Written for Bitlanders
by ♥Sharon Lopez
Date: May 26, 2019
Connect with me!
♥ IDEAL CAREER IDEAS ♥ FACEBOOK ♥TWITTER ♥ PINTEREST ♥ LINKEDIN ♥
All Rights Reserved 2019
****Learn More About the Author*****