Technology has penetrated every section of our lives. From the minute we wake up to the time we go to bed, we are constantly enveloped with various technological innovations brought to life by the greatest minds of the planet. These innovations have enhanced the sectors of education, health, banking, media and marketing. All that we need is just a few clicks and commands away from us, and we have only technology to be grateful to. One such technological innovation that we cannot stop swooning over is Artificial Intelligence. Artificial Intelligence or AI is probably one of the greatest boons of technology.

From aiding young entrepreneurs to manage their day-to-day work without a hassle to making language learning easy, AI is an incredibly important paradigm that has changed our lives for good. That said, today, we shall discuss how AI has been revolutionizing the domain of English learning and training.

Tens of thousands of students take up online English courses, and language trainers find themselves teaching hundreds of students every day. AI has made the entire process easy and comfortable for the students and teachers alike. That is why AI is an important piece of technology that teachers and students need to embrace and not reject. That said, let us now understand how AI has been helping educators make language learning an easy and fun affair. However, before we delve into that part of the discussion, let us shine some light on the truth of AI.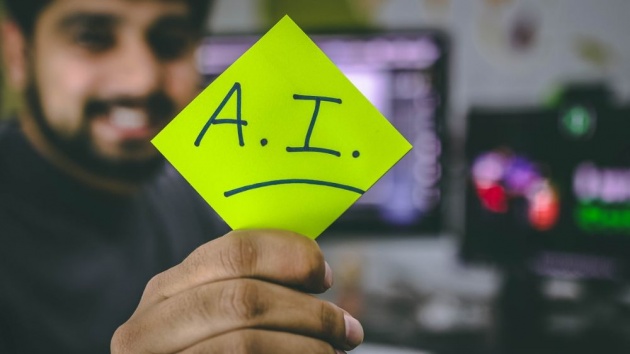 Image credit: unsplash.com

What is AI?
AI or Artificial Intelligence has always raised a few eyebrows and given rise to a boatload of myths. Most people assume AI to be something like a humanoid that attempts to clone a human brain. However, the truth is that AI only helps human beings work out nebulous figures and make quick decisions with their vast computational capabilities. That is why industries across different verticals seek refuge in the cutting edge services of AI.

Human brains can perform complicated calculations as well as make the right decisions. However, they have constraints too. Our brains are limited by a number of factors like the time taken to compute and come to holistic conclusions. This is where AI steps in as a welcome relief and saves the day. Thus, language trainers and online English courses have started leveraging this critical aspect of AI to make the process of learning and training a new language more comfortable.

AI in English Language Learning and Training:
Offline English classes might have several advantages, but they cannot tend to every learner's needs. Online English learning platforms that work with AI help students enjoy a personalized learning experience. These platforms, enabled by AI, also have the potential to reduce the time, cost and stress related to the entire learning process. English language learning apps and websites these days have started experimenting with several features with the help of AI. Some apps have an in-built Vocabulary Training feature that adapts itself in real-time and helps learners learn new words based on their capabilities.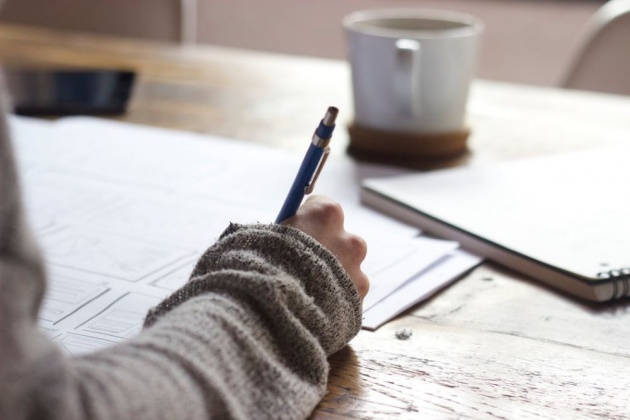 Image credit: unsplash.com

Plus, these apps also make it easy for students taking up the IELTS with their IELTS preparation by helping them assess their strengths and weaknesses and then devising a plan of study based on the same. Trainers can prepare study materials for their students with the help of AI and make it easy for them to learn a new language quickly. The English language is elaborate and has several grammatical technicalities for a student to learn and understand.

However, the process of learning and training has become easier for students with the help of AI. AI determines every student's needs, analyses their strengths and weaknesses and helps trainers devise a syllabus based on that. This makes learning the English language holistic, fun and effective.

What is Next for AI in the Domain of Language Learning?
With the kind of success AI enjoyed in the domain of language learning, it can be asserted that there is enough scope for AI to experiment with new features and areas, such as grammar, comprehension, reading and writing. The data from these experiments are now being used to enhance the machine learning models, thus, enabling online learning platforms to come up with better practice and review sessions.

In the foreseeable future, AI shall make English language learning and training much more approachable and accessible. Language learning apps shall be able to better adapt to their learners' behavior and furnish them with techniques to hone their skills. An AI-powered language learning tool shall help teachers optimize their classroom time and use that time to focus on building their students' skills and capabilities. Therefore, the discussion proves the point that with AI at one's disposal, learning any language, and especially English, becomes hassle-free, smart and effective.