Rice is the most valuable food of every Filipino, well most Asian countries too. Without rice, a meal isn't complete. So that brings me with the question,how do you cook your rice?
There's that two most common way of cooking rice—using a rice cooker and the tradition one.
We at home, we are still left behind using the traditional way of cooking rice. Well, I should not say we're actually left behind as it is still the best way and delicious way for a rice to be cooked. We have a rice cooker and it hasn't been used ever since the day we bought it. I just don't know what's up with my dad. He said, the rice will not be the same again and many more dramas! Hahaha!
I admit that I have a hard time learning how to cook using the traditional method (I don't know if it's even called traditional lol) Anyway I'm glad that I'm a master of cooking rice now! No tutongs! Hahaha!
This is what we call kaldero. This is where we cook rice.
This is an improvised measuring cup or sangkalan. We use this to measure the amount of rice to be cooked. Two cups is commonly enough for us with a small family of four.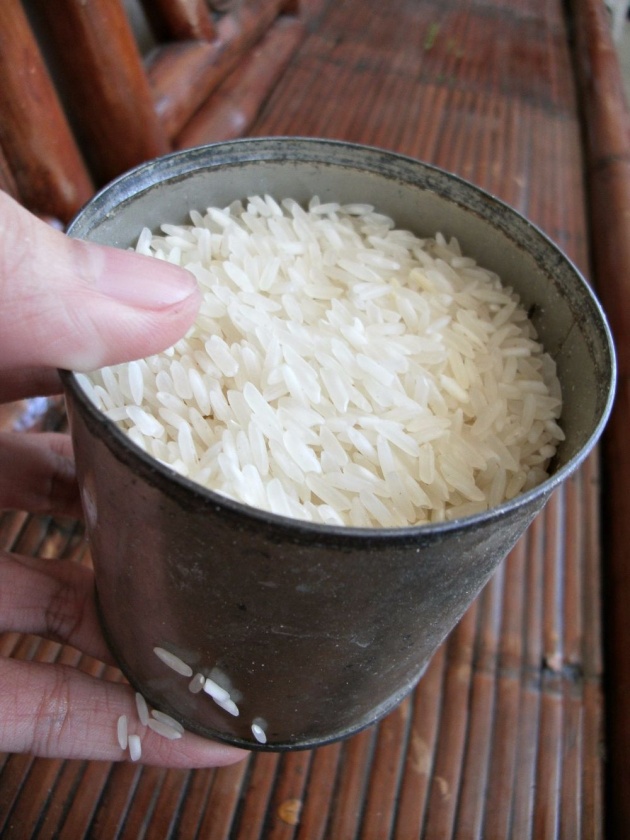 So that's it! This is the traditional Filipino way of cooking rice! How about you? How do you cook you rice?