Edited by @artbytesy
Hello, fellow Bitlanders. Perhaps the biggest challenge in writing for Bitlanders is getting that 5-star rating for a blog post. English writing is not my strongest skill. Though it was fine, apparently I need to improve my writing skills a lot! In this post, I will share with you how I improved my writing skill because of Bitlanders.
In this post I will share with you the following:
My writing and blogging experiences before I joined Bitlanders;
And how I improved my writing skill after I joined Bitlanders.
Hopefully, the lessons and techniques I share here could help you improve your blog ratings here in Bitlanders.
My Blogging Experience Before Bitlanders
I have been writing online for a few years now. I have joined several social blogging sites in the past. As I have mentioned in my previous post, I have written for these sites in the past: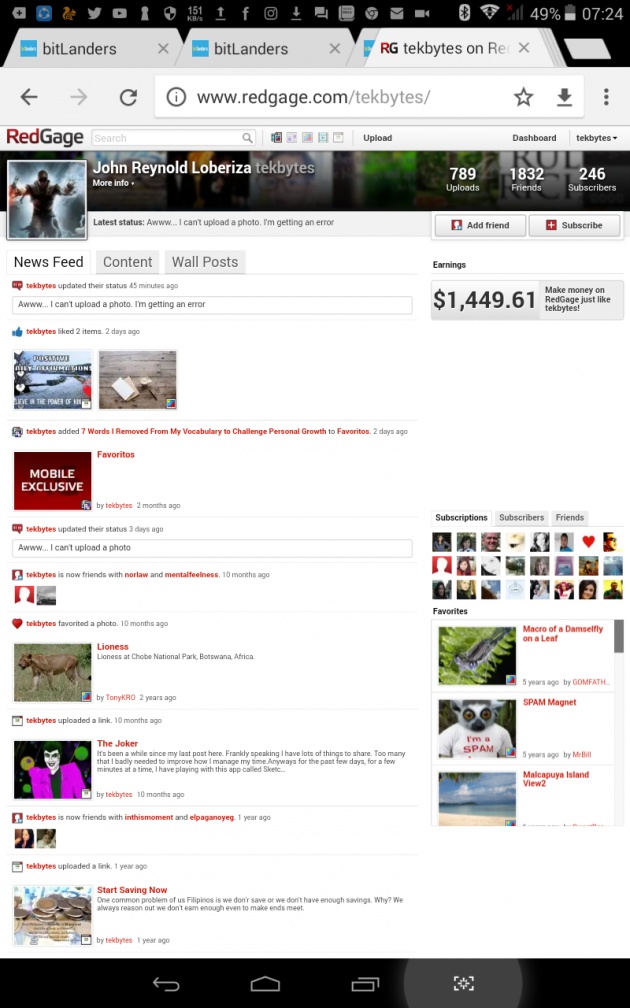 Screenshot of my Redgage dashboard.
by: @artbytes
I failed to mention that I also wrote for a while for: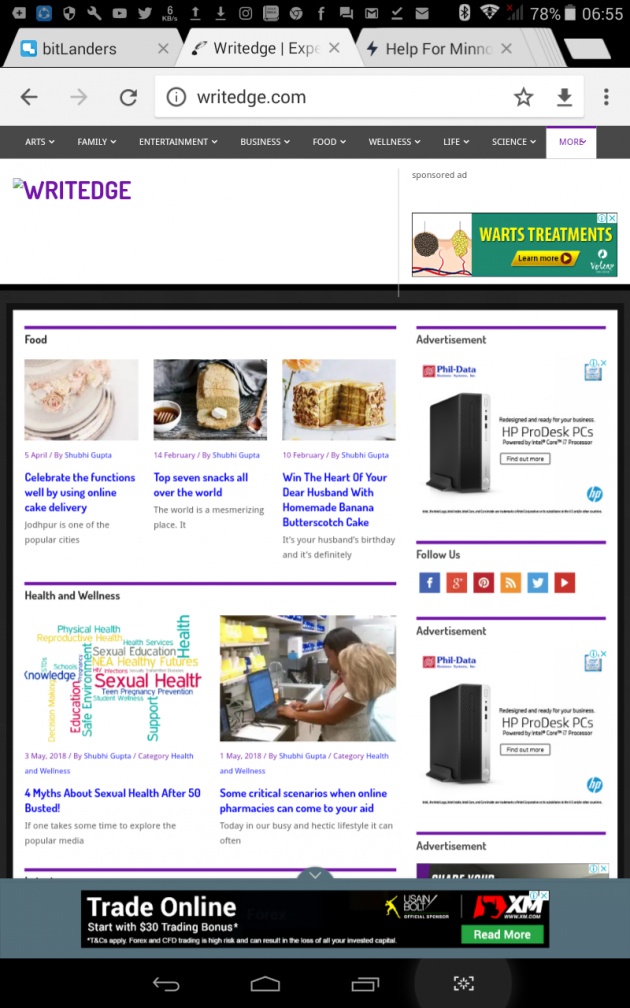 Screenshot of Writedge.com
by: @artbytes
Currently, I am active on these blogging sites: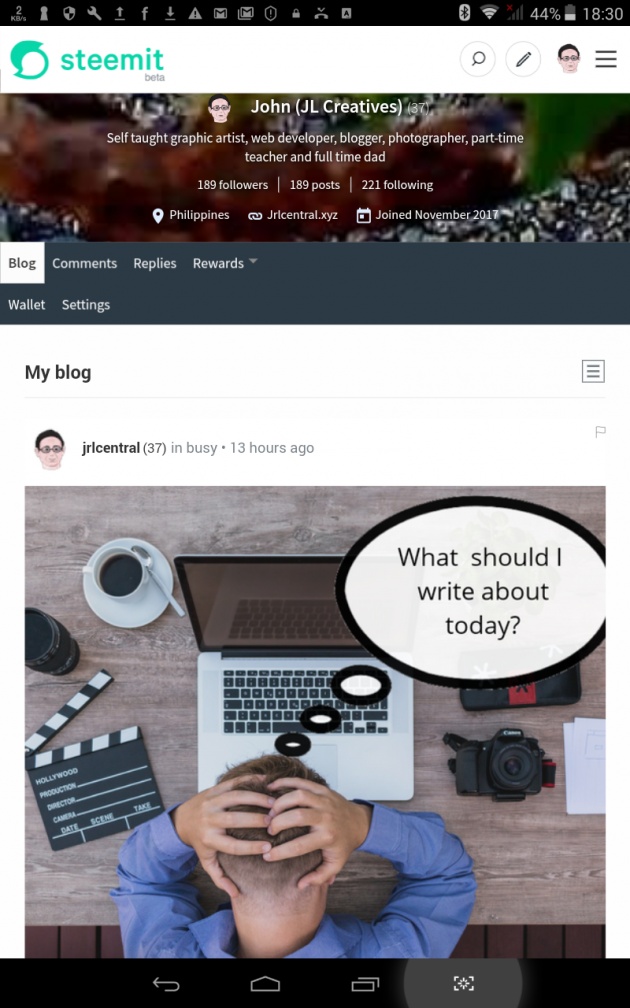 My Steemit blog.
by: @artbytes
Plus I have a few of my personal blogs that sadly, I haven't updated for months
For the love of Writing
While writing for these blogging sites, I always aimed to improve my English writing skill. I do admit that writing in English is not my strongest asset. I'd rather draw than write.
However, I love to read books, including English comic books! They are still "books", right? Because I love to read, I have come to love to write as well.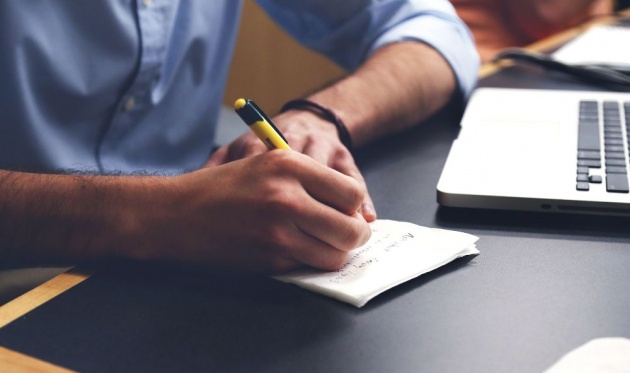 Credit: Startupstockphotos via Pixabay
Inadequate English Writing Skills
As as I have mentioned writing in English is not my strongest skill. I often commit spelling mistakes and grammatical errors. Not to mention, I often commit typographical errors. Aside from these, I tend to write using complex and long sentences.
I submitted an article for a website that offers writing jobs for aspiring authors. I failed and I did not understand why.
Writing for Search Engine Optimization or SEO.
When I started my blogs, I did not bother about Search Engine Optimization (SEO). However, I wanted to earn from blogging. In order to do so, I need to learn SEO. I tried to learn how but it was much more difficult than I thought.
" Search engine optimization (SEO) is the process of affecting the online visibility of a website or a web page in a web search engine's unpaid results—often referred to as "natural", "organic", or "earned" results.

Reference: http://wikipedia.com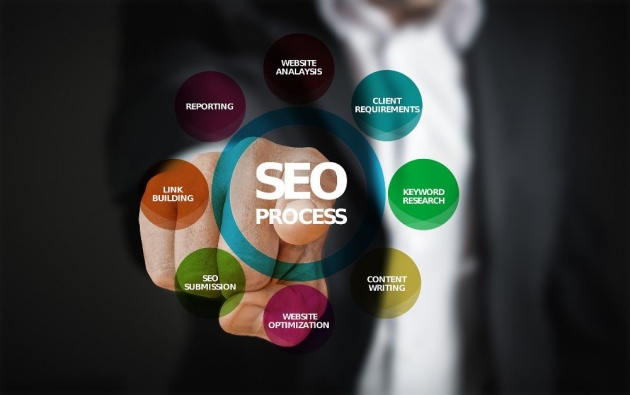 Credits: Geralt via Pixabay
Learning from YOAST SEO for WordPress
Since my personal site jrlcentral.xyz is on WordPress, I discovered YOAST SEO. Not only I learned how to properly saturate my post with a chosen keyword, I learned also how to improve the readability score of my articles.

A readability score is a calculated index which can tell you what level of education someone will need to be able to read a piece of text easily.

-reference: https://readable.io
Frankly speaking, I learned a lot about SEO and readability score from Yoast
Writing For Bitlanders
Then I found Bitlanders. At first, I thought submitting a blog for Bitlanders was just the same as the other sites. Until I received only two stars in my first two posts.
Read:
How I Improved my Writing Skills
I wanted to improve the rating of my blog. To do that, I must improve my writing skills.
Then I started writing my drafts on my WordPress site in order for me to use YOAST.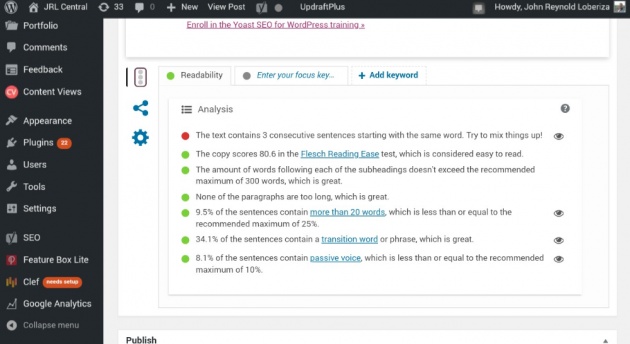 YOAST SEO showing the readability score of one of my articles.
by: @artbytes
My rating improved from two stars to three stars! But a three-star rating is not enough! I want at least 4-stars. I studied my previous posts and realized I committed a lot of typographical and grammatical errors.
Using Grammarly
Then I started using Grammarly. Grammarly caught a lot of my errors. Especially my punctuation errors.
A review on Grammarly
Credits: Self-Publishing with Dale L. Roberts Via YouTube
Keep Learning and Improving
Because Ms. Hillary and the Bitlanders editorial team is very strict, I wanted to keep improving my writing skill. At the same time, I wanted to finish a blog as quickly as I could.
I studied what Yoast had always pointed out. The screenshot above some of the points that I needed to correct and improve
Use simple words as much as possible to improve readability.
Shorten each sentence. Use less than 20 words per sentences.
Also, use short paragraphs. One to three sentences per paragraph is ok.
Don't start three consecutive sentences with the same word.
Learn about passive voice and active voice. Use less than 10% passive voice. Read https://writing.wisc.edu/Handbook/CCS_activevoice.html
Also, transition words or phrases are recommended. Use them as often as you can.

Transition words are used to link words, phrases or sentences. They help the reader to progress from one idea (expressed by the author) to the next idea. Thus, they help to build up coherent relationships within the text.

- http://www.smart-words.org/linking-words/transition-words.html
Why Aim For 5-Star?
I was happy when my blog posts started to earn three stars. But I wanted to earn at least 4 stars or better yet 5 stars. Getting the 5-star means your blog posts get more Buzz Score which means you will earn more and you receive all the 10 gems back!
Lessons Learned From Grammarly
My biggest weaknesses in English Writing is grammar and punctuation and some spelling of course. Not that they are really poor, I just make mistakes often. Some of the errors that I make are:
When to and not to use a comma and other punctuation like a semi-colon.
Sometimes I still get confused when to use 'to' and 'with'. Grammarly often corrected this for me.
I unconsciously ( this is another word that I often misspell) I typed 'litter' instead of 'liter' by mistake.
These are just a few examples of the mistakes that I make. Grammarly catches both spelling and grammatical errors including punctuation.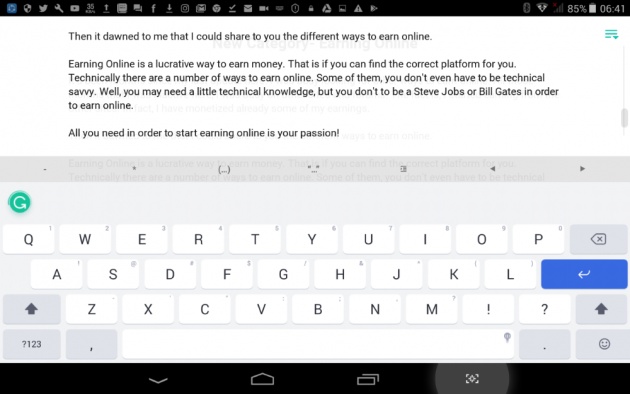 Grammarly showing the errors and suggested a correction.
by: @artbytes
Manual Proof Reading
Grammarly and Yoast helped a lot. However, they don't catch all errors. Grammarly did catch that I used 'litter' by mistake instead of 'liter', but there are wrongly-used words that get through. So after saving my draft, I make it a point to read the post from the reader's point of view (Not the preview).
I often do my editing on my tablet and do my manual proofreading on my phone. Not only I check for some errors, I also check the formatting if they are ok. If I find some errors or I need to rephrase a sentence or two, I do that on my tablet again. Then check it again on my phone.
I do this several times before I click (or tap) on the submit button.
In case you are wondering why I use my phone. One reason is, I wanted to see how my formatting looks on a smaller screen. Then I adjust the formatting as I see fit.
One of my posts got three-star rating only when I did not manually proofread my work. I think it was either a bug on Grammarly or because of my slow Internet speed, that instead of corrected the word, Grammarly inserted the correct word within the wrong word.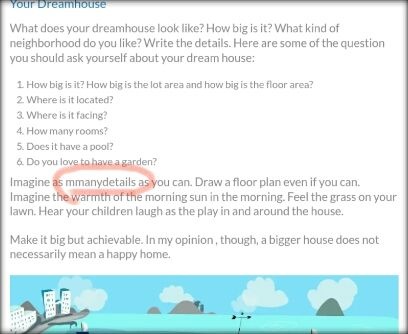 The error that got through.
by: @artbytes
Here is a video with some tips how to proofread your own work.
Video Credit: Amanda Clark via YouTube
Learn from your mistakes and the mistakes of others.
It is important to learn from your mistakes. However, Ms. Hillary and the Editorial team does not specify the mistakes you made. You have to do it yourself. The tools I mentioned here helped me a lot. As I have mentioned in my other posts, I first learned about Grammarly from @Sharon-Lopez but other Bitlanders have been using it as well.
Hopefully,y, by sharing the mistakes that I did here and how I corrected them, you will learn as well.
Use Other Writing Tools
There are other writing tools that could help you catch your errors. Any decent Word Processors could catch both spelling and grammatical errors. You can start from there. I am about to try other writing tools that could help us minimize mistakes and improve our writing skills. I will share them here soon.

Don't Get Discouraged
If you get only one or two stars, don't get discouraged or frustrated. Find out what mistakes you did and correct them. Learn from them. Take the low rating as a challenge. Eventually, you will get it right and get more stars.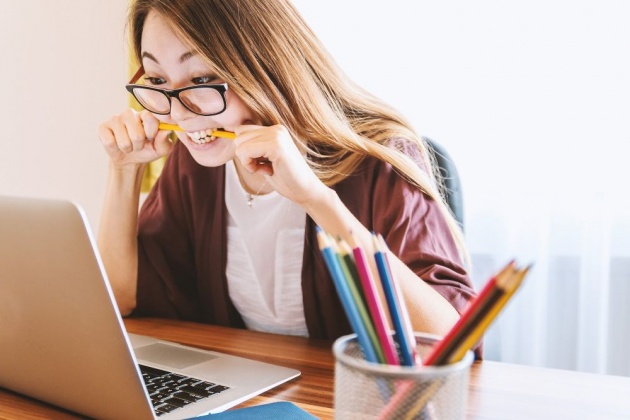 Don't get discouraged or frustrated.
Credits: Jeshootscom via Pixabay
This is it for now. I hope with this post, you have picked a lesson or two that could help you improve your writing AND therefore improve your blog rating as well. The important thing to do is…
KEEP WRITING!
Thanks for Reading