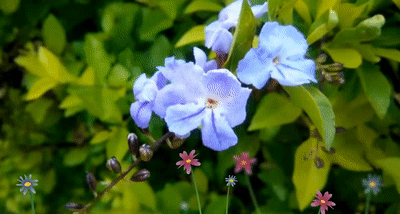 "There are no rules for good photographs, there are only good photographs."
― Ansel Adams
Hey yah! BIT-yful people of Bitlanders! It's so nice to be back! It's been a year since I stopped writing here so, this time I'm going to share what I've been doing when I was not around. Some of you know where I've been wasting my precious time and I admit I enjoyed a lot and it's really life changing for me. This is all about Photography. I was not that kind of "Picture taking freak" before because it's really not my hobby. I took pictures for granted. I mean I just snap then I don't care if it looks good or not, I don't care about the exposure, contrast, etc. All I know about taking pictures before was, "Only take another shot if it's blurry." But hat was before I started to join a community of amateur and professional photographers.

* The art or practice of taking and processing photographs.*

The word "photography" was created from the Greek roots (phōtos), genitive of (phōs), "light" and (graphé) "representation by means of "lines" or "drawing", together meaning "drawing with light".

by: Wikipedia
According to Google and Wikipedia, Photography is an art of taking and processing photos. How I wish I could be a professional photographer someday. Who knows? But, there are some reasons preventing me from doing it.
What's stopping me from taking pictures?
* My negative thought. I'm not good at taking pictures.
First of all, I don't know how to take good shots like @jean-beltran and @ako-eto. So I don't have the guts submitting gallery before. I tried to capture some flowers, clouds, and foods but they look so boring and colors were not as rich as theirs. So I don't give time for taking pictures. But if you wish to see their shots, just visit their galleries.
This is one of the reasons before why I was not interested in TSU. I don't have good photos and stuff to share. I got curious when sis @heartluv started to suggest and correct some of my photos about the light/exposure something like that and the right angle to get better shots so I tried again but still, there's something missing that I can't figure out before.
* I'm only using Android/ Smartphone.
I'm sure your phones were full of selfies. Mine is full of mobile apps so I only have small space left on my phone and SD card. Meaning, there's no space for other pictures. So what I do before, I just snap, post and delete photos. I thought I can't turn those photos better because I know nothing about Photoshop. I never thought that Photo Editor Apps from Playstore are enough to use for enhancing photos.
* I don't have gadgets like Digital camera/ DSLR Camera
Having these will give you great shots, indeed! I've been wishing to have one. But what can I do, I don't have enough money to buy those cameras. I felt sad because I thought that only those who have these can submit their galleries for review. I don't have a choice before but to move on.
"The only photographer you should compare yourself to is the one you used to be." Unknown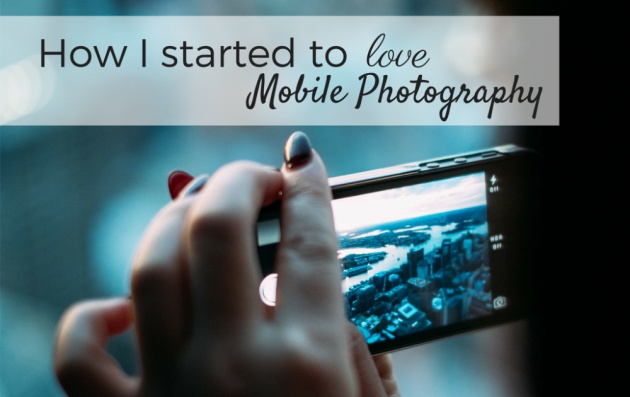 Joined the world of Photography
Last May-June, I came back here and became active again for few days. Jean invited me to join in other paying social media app (because I asked her), I downloaded the app and got addicted fast. I observed some members and saw some who posts low-quality photos just like mine but you know, that's okay with them thank God. Aha! At least I know I am not alone. I also saw some photos of groceries and other non-sense stuff lol, but it's good to know that there are amateur and professional members there who post nice and amazing shots. I tried to post some photos and got so amazed with their friendly community. So, I stayed there longer than I expected. (Image by Silvery)
Mobile Photographers who Inspired me
"It is more important to click with people than to click the shutter. " - Alfred Eisenstaedt
When I was a newbie, I stumbled on Teri Ross' gallery and I can't believe that she took those photos with her phone. But I was curious how she did that. All her sky porn photos look great and so colorful and I can't believe that she only used her phone. While my sky porn photos were boring. So I kept on looking at her gallery then I read on one of her posts that she used PicsArt to enhance her photos. So, that's it! That's the missing piece on my photos. "Edit first before you post."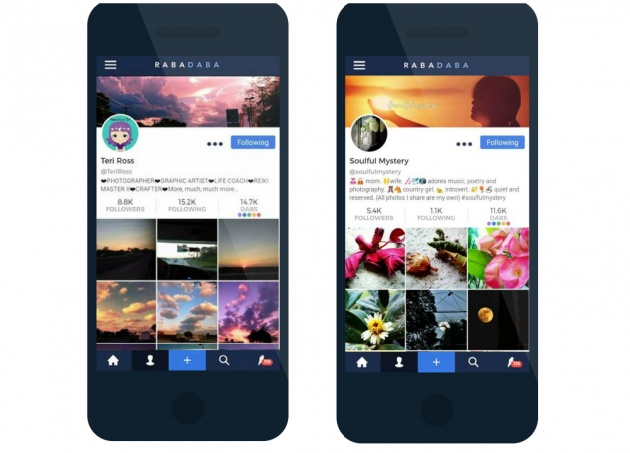 Aside from Teri Ross, I saw @Bloghound a.k.a Soulfulmytery on that site. I just love her thoughts and perspectives. She posts awesome shots of nature. And guess what, we have a lot of similarities aside from being Ilocana. She was the one who encouraged me to take photos of nature because I live on top of the mountain. So aside from clouds, flowers and foods, I tried to take photos of leaves, spirals, droplets and rocks to name some.
Finally, I started to appreciate Mobile Photography
While I was still starting to learn the curves in mobile photography, I kept reading articles how to enhance photos, especially for beginners. I read not only one article but so many articles to gather tips. Thanks to google and youtube. I tried so many apps just to find out the best apps that suit my taste.
As days goes by, I started to fall in love with the beauty of nature. Why only now? Why didn't I notice these wonderful things around me? Too bad that I was too busy with my life, that I wasn't able to notice them before. We are so lucky to see and live in this bright and wonderful world. So let's be thankful!
"I think of Photography like Therapy..."
Not only that, I didn't notice that taking pictures became a part of my daily routine already. It's like my day is not complete without taking pictures. Finally, I already learned to love taking pictures with my smartphone. and realized that I don't have to buy Digital camera, DSLR camera, and any High Tech gadgets after all. All I need is a smartphone and Photo EditorApps or tools to enhance my photos. Check this out. See the difference of my phone's camera shot and the edited one. Of course, the edited pictures looks better. "Edit first before you post."
Check my gallery to see the pictures taken with my smartphone.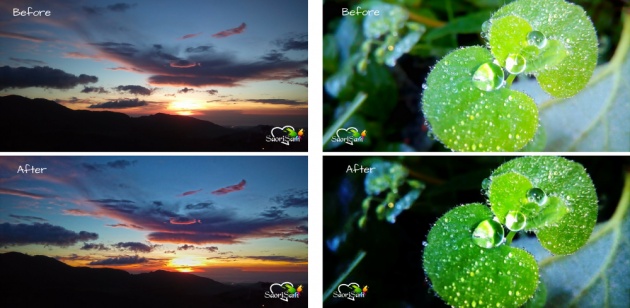 Animated slideshow of Droplets taken with Cherry mobile phone.
WAIT! THERE'S MORE...!!!
Lately, I just knew that I can make a timelapse video using my phone. Jean gave me the instructions how to make it. After giving a try, GOOSEBUMPS !!! I got so amazed with the outcome. Too bad, I don't have a bigger memory card yet. The longer the video, the bigger files you get. The bigger the files, the bigger memory card you need.
Timelapse Trial 1
That's all folks! Don't worry if you don't have cameras. Your smartphones are enough. Now, go out and discover what you can do with your camera. Click much and have fun!