Over the past months, I've discovered on many occasions that several independent filmmakers on Film Annex know each other and have worked together either prior or during their time on the platform. It started with some simple observations like "This filmmaker knows this other one", or "This one was the camera operator on this film". Now, with more of our filmmakers recommending the platform to their friends and colleagues, Film Annex has become a real web and family of filmmakers.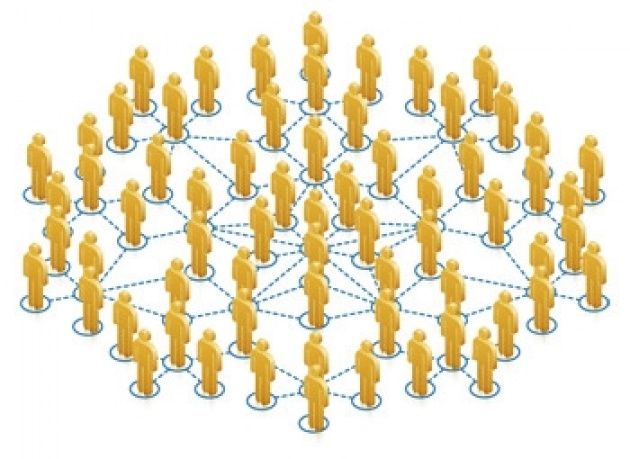 I've always been intrigued by the 6-degree separation theory. It states the idea that everyone is, on average, six steps away from any other person in the world. Through "friends of friends", you could connect any two people in six steps or less. This theory was mainly popularized with the Internet and social media. Facebook's "mutual friends" feature makes us realize how connected we are with each other. LinkedIn even uses this system to tell you how many steps away you are from any other connection.
So it was time to have a closer look at the Film Annex web and see if it follows this theory. But I bet we will be way under the 6 steps.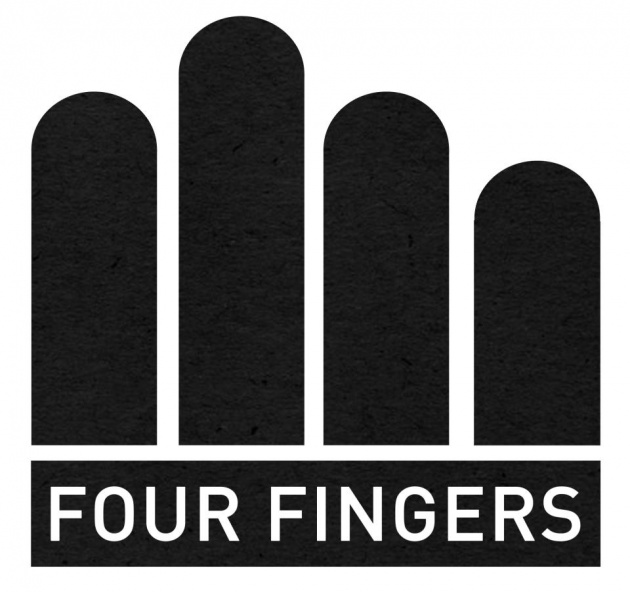 I thought I would start with who we call, here at Film Annex, the "UK Team". We have several filmmakers from the UK and over time, we happened to discover that they have worked together on several films available to watch on our platform. This would include Amy Hill, Sorcha Anglim, Andy Parker, Jack Tew, Dave Humphreys, Tim Orchard, Mark Kuczewski, and Anderson West. The first four have even started a production company together called Four Fingers. So how are they working together? See First Day, a short comedy film directed by Anderson West. He surrounded himself with Mark K. as assistant director and Jack T. as camera operator. Sorcha A. and Dave H. were also part of the crew. Sorcha A., when directing Turning The Tides, had on her crew Mark K. as director of photography, Amy H. as assistant director, Andy P. as camera operator and Tim O. as sound operator. Lost Dreams was directed by Mark K., produced by Sorcha A. and with Anderson W. operating the camera. A last example (one of my personal favorites) is Kyle, directed by Amy H., with Sorcha A. as sound recordist and Mark K. at the camera. So I think it's safe to say that our UK team likes to work together and knows who to call when they build up a crew for a movie.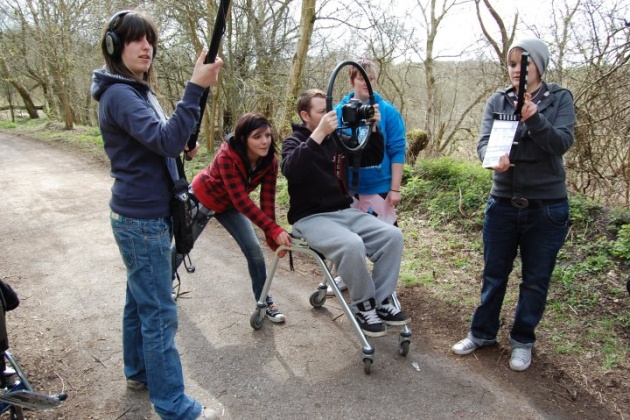 Sorcha Anglim (left), Mark Kuczewski (holding the camera) and Amy Hill (right) on the set of Kyle.
Now, let's focus on our animators. Many of them who joined Film Annex later recommended the platform to their friends and colleagues and that's how we were happy to welcome a lot of them in the past months. Do you know Chris and Geri of MadLabProductions? They joined us via Kevin Parry, who happened to be one of Chris's student. Ken Turner, another of our successful animators, told Jonathan Ng about us, who later spread the word to Nick Fox Gieg. They all joined Film Annex this year.
Another big group and web of filmmakers starts with Fuzzy Duck Creative. Nigel, part of the Fuzzy Duck team, is a teacher at Staffordshire University in the UK (yes again). At one point in his class, he had Amy H., Andy P., Mark K. and Sorcha A.! Anderson W. currently works at Fuzzy Duck and he is the one who recommended us to Andy Salamonczyk and Matt Geeling, his colleagues there, and now two recent members of Film Annex! Below you can see a video presenting the "Ducks", made by Mark Kuczewski:
Without drawing the web, we can see that it is more of a 2 or 3 degree separation between our filmmakers on Film Annex and it makes me feel like I'm part of a big family!
Any connection I forgot to mention?