I have already introduced you to the 12 young students of Mano Amiga de Chalco School but this time I want to ask for your support for them, please subscribe to their profiles at Film Annex and help them increase their buzz and revenues. Let me reintroduce each student and hopefully you will subscribe to all 12 of them.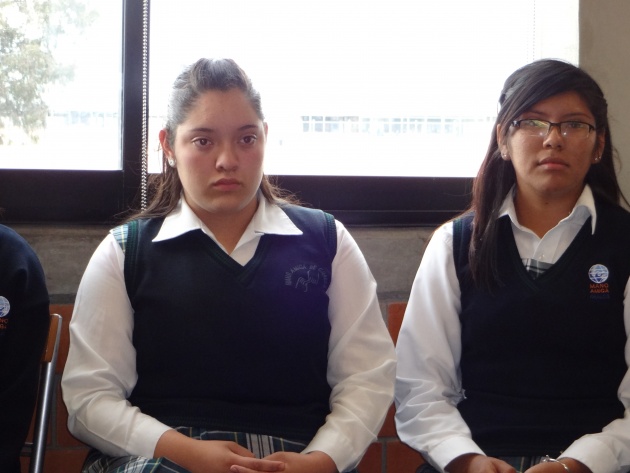 Geovanna and Evelyn, both 16 years old.
Mano Amiga de Chalco is located in what was the poorest community in Mexico, 20 years ago when the School was founded it was only small prefabricated classrooms for preeschool kids in a dusty field in the middle of the small community. Fundraising efforts and a lot of goodwill built the School to what it is today: a place for students from preschool to high school to learn, grow and change their lives forever. This why all these 12 students want to study in this School regardless of the distance or th sacrifice they have to make to be here.
Ana Karen, 17 years old, who lives more than an hour away but is so happy with the opportunity to study here and wants to pursue her studies in psychology. You can find her profile in: www.filmannex.com/ana-diego
Thelma, 16 years old, who never gave up on her dream of entering the school and tried for three years, now she is participating in this translation program and wants to become a writer, she is starting by writing blogs in her page: www.filmannex.com/thelma-martnez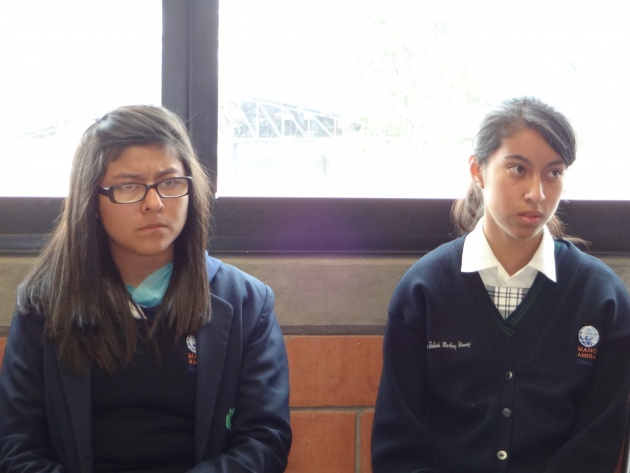 MariJose 17 years old and Thelma 16 years old.
Evelyn at 16 years old has been a student here since kindergarden, the School has inspired her to want to study medicine and become a doctor to help others, support her in her profile: www.filmannex.com/evelyn-bautista
Geovanna, also 16 years old is a student since preeschool too and wants to earn a scholarship in college to study psychology, read about her work in: www.filmannex.com/geovanna-garcia
MariJose, 17 years old , has been an excellent student all her life, she wants to pursue her studies in engineering or an IT career, her profile link is: www.filmannex.com/marijose-chvez
Mario Ivan, 18 years old is the fourth student of this group who has been in the School since he was a toddler, he wants to study a degree in gastronomy or nutrition, find him at: www.filmannex.com/mario-ivan-dominguez-arellano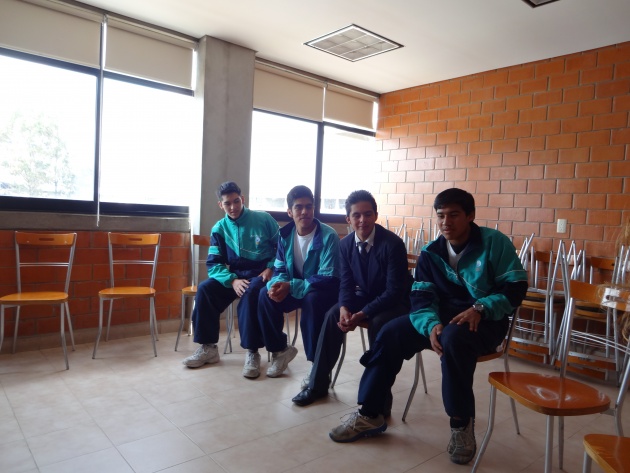 The boys: Gonzalo 16 years old, Mario Ivan 18 years old, Bryan 18 years old and Luis Armando 17 years old.
Noemi, 18 years old, won a scholarship to go for a summer course in The Culvert Academy in Idiana, USA. She wants to study in college chemistry or graphic design, subscribe to her page: www.filmannex.com/noemi-macedo
Gonzalo at 16 years old also won a 100% scholarship and had the chance to go for the summer course to The Culvert Academy too, he has a brilliant academic career, look him up at: www.filmannex.com/gonzalo-javier-huerta-estrada
Luis Armando, 17 years old, has been in the school for 4 years, he wants to become an architect, his profile link is: www.filmannex.com/armando-vergara
Bryan, 18 years old wants to study languages, this a great opportunity for him to practice his english in the translation program, find him at: www.filmannex.com/hernandez
Sergio at 16 years old wants to be a chef, with his enrollment in this program he will overcome his shyness his profile link is: www.filmannex.com/sergio-uriel-rodriguez-cedeo
And last but not least we have Lilian, 16 yeras old, who is working on her english with the translations and wants to be a designer her page is: www.filmannex.com/lilian-hernndez-102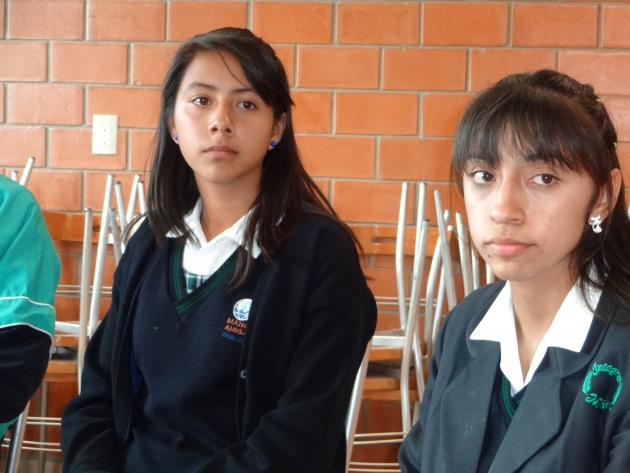 Lilian 16 years old and Noemi 18 years old.
I hope reading this blog will inspire you to subscribe to this great young students and follow them through Film Annex. Thank you for helping us change their lives and the lives of their families and community. This is part of the Women's Annex and Film Annex efforts to support Digital Literacy in Central America and the students are rewarded based on the BuzzScore (link to this page:http://www.filmannex.com/pages/buzz_score)