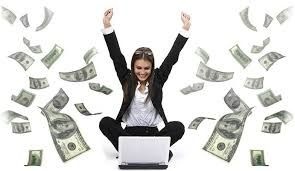 "Everybody is dreaming about making money online." I know you have heard this sentence thousands time!!!!
But in this article i will show you how you can actually make money online using your skills.
Well this is not a quick rich tricks but you can make money if you work constantly.
1. Blogging
Blogging is the best way to make money online. Write about the things you are passionate about and monetize your blog its that simple!
2. Using Youtube
Make awesome videos and upload it on youtube and monetize your videos with google adsense! you will be making $1000+ a month if you are publishing good videos.
3. By reporting vulnerability
There are many companies out there running Bug Bounty programs and if you know basis of the web application security then you can easily make $5000+ a month.
This is the 3 simple way using which i make money online! :)
If you liked this post then buzz and if you have any question then comment and share this post with your friends!!!