Video Credits: WP Plugin via YouTube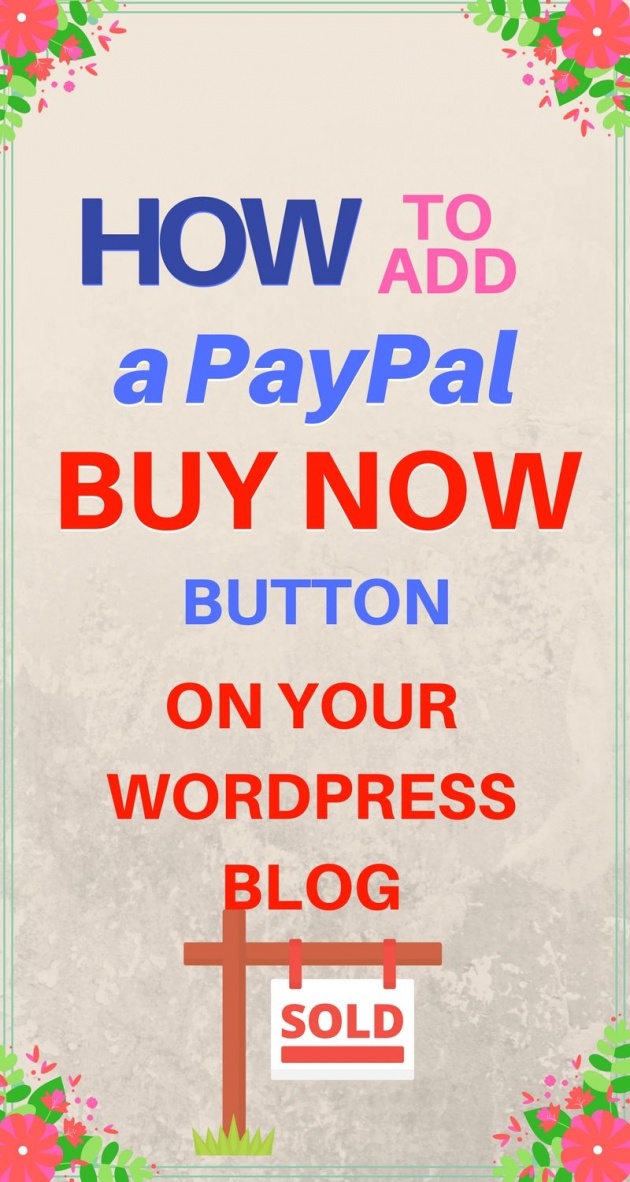 Image Credits: Sharon Lopez via Bitlanders
"Blog Graphics created using Canva"
Have you ever had a serious thought of selling something on your blog site?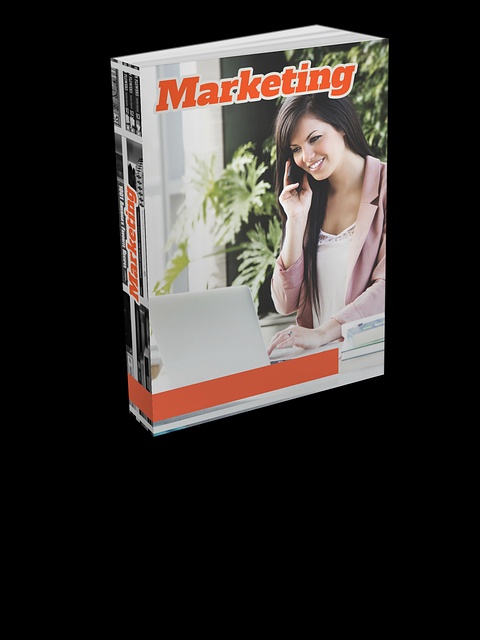 Image Credits: Javier Rodriguez via Pixabay
Hello, my friends from Bitlanders! Our topic for today is something that would be helpful if we are running our own blog or planning to have one. Feel free to share how you find this idea and what additional knowledge we need to learn in order to achieve success in this endeavor. You may drop your questions and additional suggestions in the comment section below.
So, brace yourselves and we will be going to another dimension!
How to Earn From Our Blogs?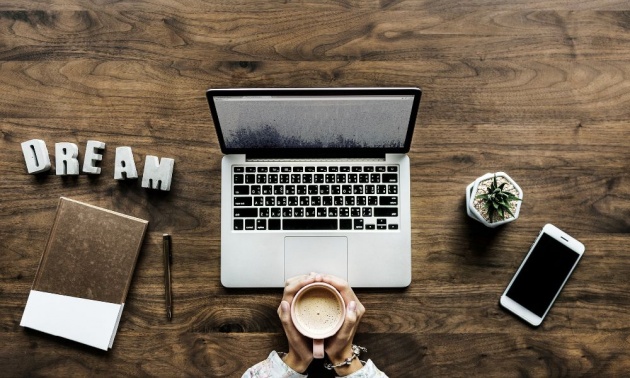 Image Credits: RawPixel via Pixabay
I used to think that the only way we could earn from our blogs is by placing advertisements from third party providers. My observation among fellow bloggers and all my friends who are in the same line of activity, made me come up with this conclusion. Most of my friends who are in the blogging industry are aiming to have an Adsense account. For a considerable length of time, I also have this mindset.
Until I've read several articles presenting different ways of earning from our blogs. I have learned that there are really a lot of ways that we could earn aside from placing advertisements. Most bloggers are earning from Affiliate marketing. Some are earning from selling eBooks, tutorials and providing services such as coaching. Others are earning from writing blog posts for others, guest posting and selling other people's products.
Among the presented ways of earning from our blog is to sell our own products on our site. We can sell anything from handcrafted projects, plants, succulents, cosmetics, local products, tutorials, and eBooks. We can sell anything as long as it is a legal thing. It would be a different thing if we want to open an online store. We will discuss placing a button and shopping cart option on our next posts.
I am aware that some of us here have our own blog site and others are planning to have one. If we are planning to sell product on our blog site, make sure that your niche is related to your items. Example, you want to sell cosmetics, then your topic should be related to beauty. We have to synchronize our products to our blog topics. Building our audience on this specific topic is equally important.
Choosing a Payment Method
Before we jump in into selling, one of the first concern we have to take into consideration is to decide what payment method we are going to use. It would depend on which processor we have and what our readers may also be using. Although there are also other payment processors which we could use, we need to make sure that we won't be facing issues in collecting the amount being paid to us.
There are different ways to send and receive payment online. The most popular is Paypal as it is the most widely accepted worldwide. There are also other payment processors which we could use as an alternative to PayPal.
For the purpose of this discussion, we will talk about PayPal.
The Importance of Having a PayPal Buy Now Button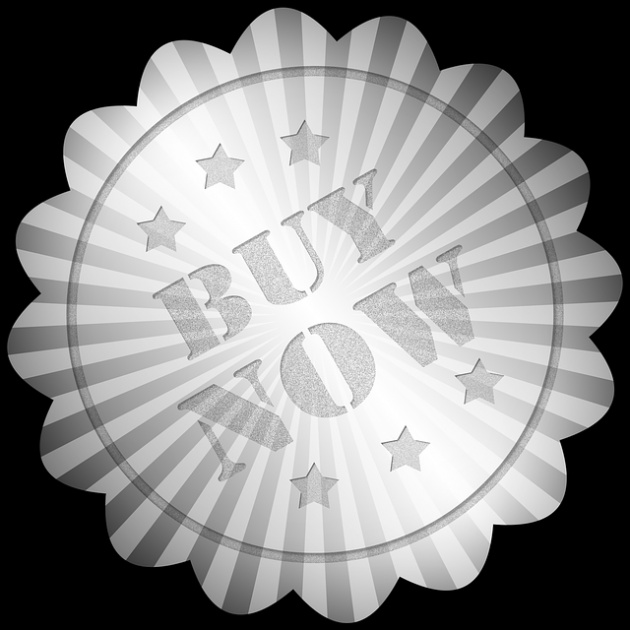 Image Credits: Harshahars via Pixabay
One of the proven ways of closing a deal is by making it easy for the buyer to purchase a product. If a prospective buyer has discovered a site and was enticed to buy the product as shown in one of the pages in the blog, it is important that everything is set and a deal is closed in one press of a button.
Remember, people are impatient that they tend to leave something if they could not comprehend the complex process.
Don't forget to add your disclaimer on the page to remove any doubt on the part of the buyer.
How to Add a PayPal Buy Now Button on your Blog
This is the easiest way I know and is applicable to a WordPress self-hosted blog. Blogs from Wordpress.com has another way of setting up a payment button as they are not allowed to use plugins on the site.
We can place a Buy Now Button anywhere within our post or any part of the blog. This process is simple and does not involve any complex process.
So here are the steps:
(1) Login to your WordPress account as administrator. Go to the main menu and click Plugins. Click Add New.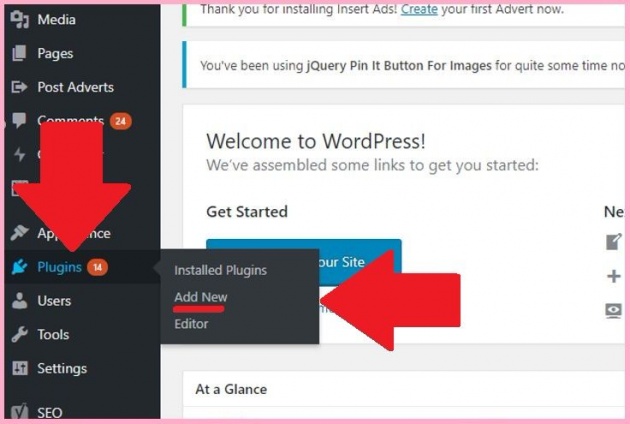 Image Credits: Sharon Lopez via Bitlanders
(2) Search for the PayPal Button Buy Now Button and click install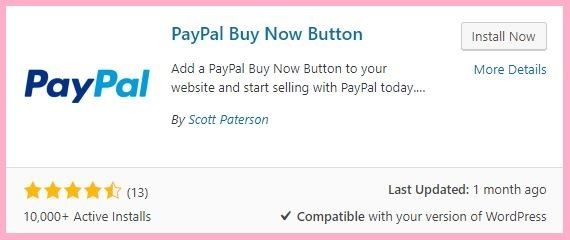 Image Credits Sharon Lopez via Bitlanders
(3) On your PayPal account, look for your Merchant ID. You need this information before you could activate the plugin. You can get your Merchant ID by logging in to your PayPal account, go to your profile and you can see your Merchant ID.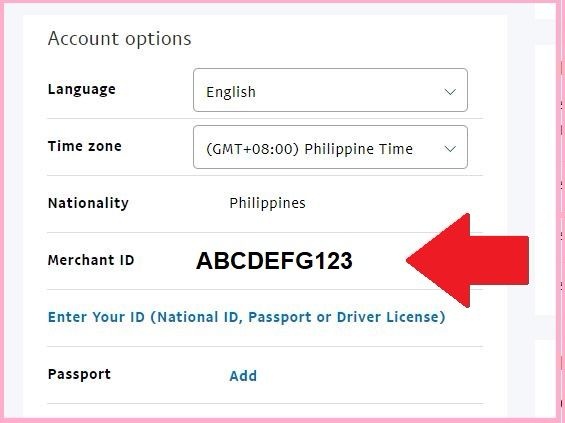 Image Credits: Sharon Lopez via Bitlanders
(4) Don't forget to save your settings.
(5) On your WordPress site editor, you can now see a PayPal button shortcut. This would be easy for us to integrate the code on any of our posts. You can also add the code manually, [wpecpp name='Product name goes here' price='12.99'] in a post or page where you want your a PayPal button to show.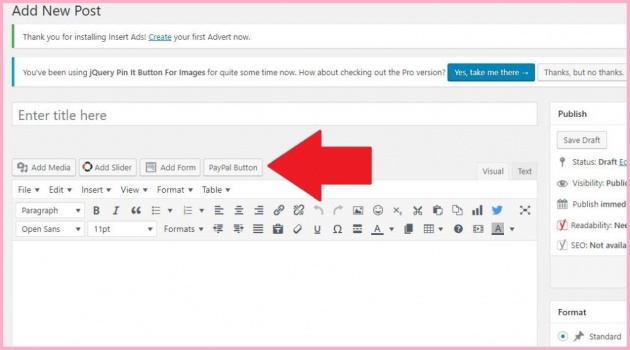 Image Credits: Sharon Lopez via Bitlanders
(6) Here is a sample of a PayPal button which the reader could click and will automatically open the PayPal login page where they could place their details and the check out amount will automatically be deducted to their account.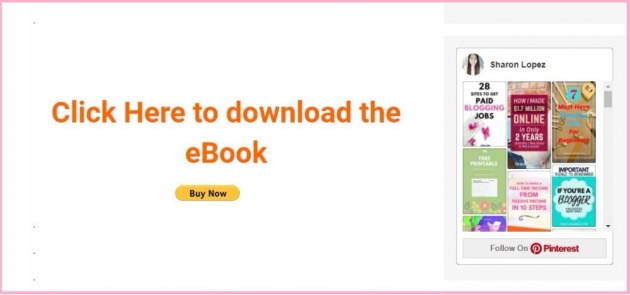 Image Credits: Sharon Lopez via Bitlanders
(6) You can also set up on the settings a return page where the reader will be routed back had the customer canceled the transaction and a thank you page if the customer successfully purchased the item. On the same page, you can now place the instruction on how to claim the item or an automatic download button if the item purchased is downloadable.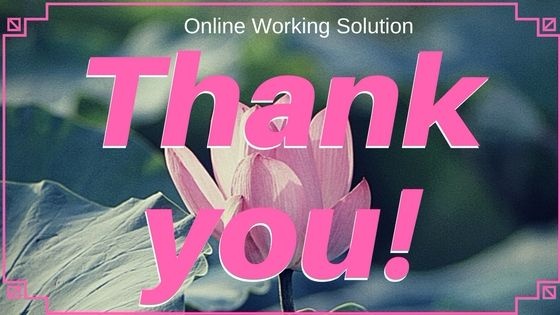 Image Credits: Sharon Lopez via Bitlanders
"Blog Graphics Created using Canva"
The process is simple and all we need is to think of a good idea on what item we have to sell as well as how we are going to entice the reader in buying the product without sounding spammy or pushy.
It is a good way to promote our local products to the world. It is also a good option to share our knowledge and expertise without going to another 3rd party platform. But remember, we have to learn more about pricing especially if we are dealing with a physical product.
Here is another video that could give you additional knowledge on the process of adding Buy Now button on your site. enjoy watching!
Video Credits: Sam Dey via YouTube
I hope you learned something new and worthwhile from this post. Thank you for dropping by and more power! Be successful my friends!
Meanwhile, here is a Querlo Chat for you:
__oOo___oOo___oOo___
Written for Bitlanders
by Sharon Lopez
Thank you for reading.
Please visit my BLOG for more quality blog posts.
Sharon Lopez is the owner of Online Working Solution.
A Blogger/writer and a Humanatic Call Auditor
''''''''''''''''''''''''''''''''''''''''''''''''''''''''''''''''''''''''''''''''''''''''''''''''''''''''''''''''''''''''''''''''
You may visit me on
Facebook, Twitter, Pinterest and LinkedIn
///////////////////////////////////////////////////////////////////////////////////////////////////////////////////////////
Would you like to earn from sharing your ideas, videos, and photos? Join us in Bitlanders!
///////////////////////////////////////////////////////////////////////////////////////////////////////////////////////////

DISCLAIMER: The views and opinions expressed in this blog post are that of the author and does not in any way represent the agency or department she currently belongs.
ADDITIONAL NOTE: The sites, videos, and photos presented in this post are for information purposes only and links are provided for easy access. The author does not receive any remuneration from the said companies or sites.