Happy Friday to everyone!
At the beginning of this week, I was working on GMRF's(Global Medical Relief Fund) videos:

It's very important to watch that episode to understand the importance of Elissa Montanti's work. It's important to read her book, "I'll stand by You" and take a step further into Elissa's reality and see the children she helps every day.
The Global Medical Relief Fund welcomed Marzia, a six year old girl who lost her eye during fierce fighting in the northern mountains of Afghanistan.
She is seen here being examined by plastic surgeon, Dr. Kaveh Alizedeh from Mission Restore as well as Dr. Annette Kirszrot from Ocular Prosthetics. Marzia will soon receive surgery on her nasal passages to open up her airway and help with her breathing. Dr. Kirszrot fitted Marzia with a temporary eye prosthetic to widen the eye socket while her custom eye prosthetic is crafted.
Abed, 11 years old, from Syria, he lost his leg, and wants to be a Mechanical Engineer in the future.
Ahmed was injured in the Iraq war is blind and has only one hand and Ngawang (with the hat) is from Tibet, was electrocuted, has no arms.
Fereshteh Forough, Film Annex's liaison to Central and South Asia, the Film Annex film crew visited the Global Medical Relief Fund's new home in Staten Island. The founder, Ms. Elissa Montanti, introduced us to 4 fantastic children from Afghanistan, Syria, Nepal and Iraq.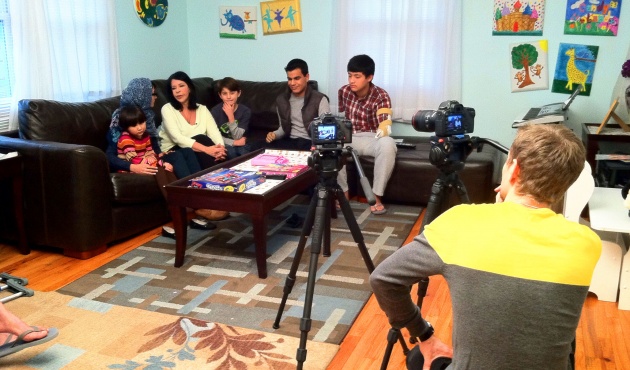 Also, we filmed 8 interviews for Cupcake Digital earlier today,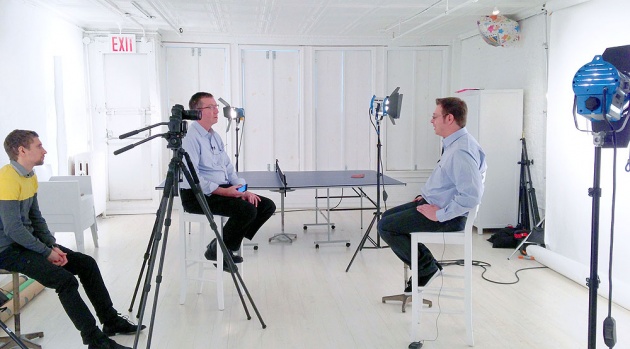 and some interviews for womensannex.com with Fereshteh, Francesco and Eren.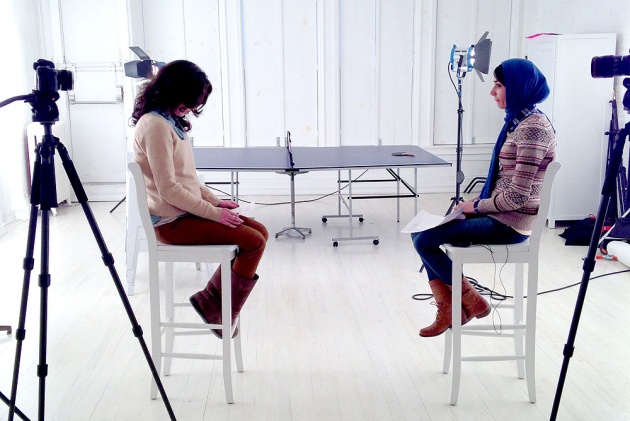 You will see those videos on the next week!