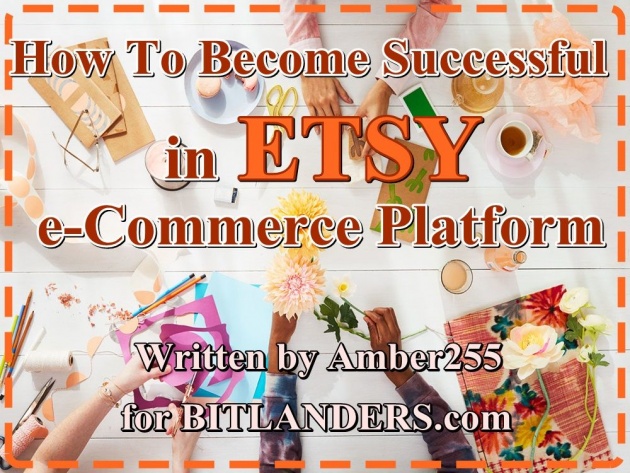 How To Become Successful in ETSY e-Commerce Platform
Photo credit: bmbfotos.com Edition by Amber255 via Bitlanders.com
Greeting my readers! You probably already noticed my series about online stores. I have written about how to sell your products on Amazon e-commerce platform and eBay e-commerce platform. This time, let's talk about Etsy: How To Become Successful in ETSY e-Commerce Platform.
What is Etsy? Etsy is a global handicraft store where creators can market their works.
If you think that it's time to open an Etsy store but do not know where to start, or if you already have an Etsy store, but you are looking for tips on how to improve it, this post will be useful to you. I will share my experience, insights, and tips on how to develop handicraft sales on Etsy, in its international space.
Everyone newly opening an Etsy store is dreaming of having a successful online store. We hope that this will not be just a nice catalog, but that this store will generate sales. So what's needed for your Etsy store to be really successful, what is the formula for the success of the Etsy store?
Etsy is a global handicraft store where creators can market their work.
Start selling on Etsy - Video credit: Etsy Success via Youtube.com
If You Do Not Have an Etsy Store Yet
What do you need to open an ETSY store?
You need to have photos of your craftworks or products you want to sell. You will need the credit card or an account of the PayPal payment system. Of course, it's important to learn English. Most of the buyers are from the USA, Canada, Australia, the UK, of course, sales are increasing in other markets, so grammatical errors are unjustified.
Creating an Etsy Store does not cost anything. You only need to pay for placing goods in your store - $ 0.20 per item. But you can try Etsy and upload the first free items using some other members' invitations. It takes just a little bit of your precious time - there is nothing why you should delay!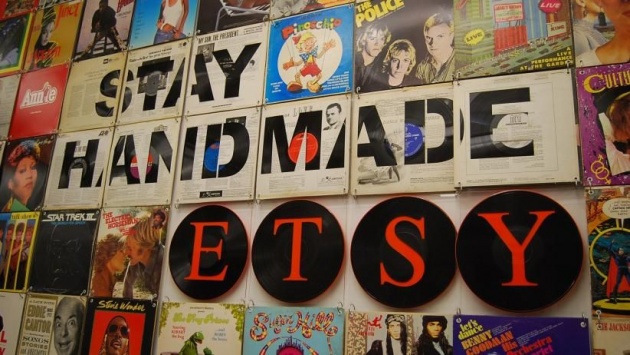 Handicraft sales on ETSY - Photo credit: blog.websummit.com
If You Already Have an ETSY Store
Now I can give you specific tips, but before that, let's just give you an introduction. Immediately I warn that I'm not an expert and I will not present a recipe for success. I experiment with my shop every day, and it's far from perfect, but I already have the knowledge that will be useful for beginners.
1. Is it enough to load a product and wait?
For me, for the first time, the question arose - is it enough to add a product and it will be found by potential buyers? After all, there are millions of them! Other people asked me the same. The answer is, nothing really happens in itself. No matter what a great product - you are responsible for the buyer to find it. How? Read on.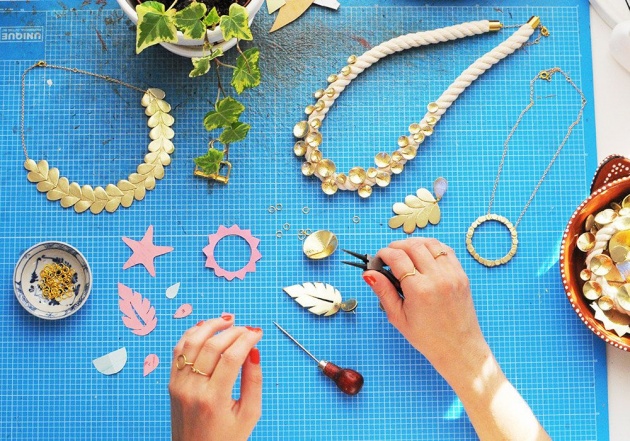 Creating an ETSY store - Photo credit: bmbfotos.com
2. When to expect the first sale?
We have already agreed that if you do not do anything - never. If you work at the store and keep up-to-date with it, you may get the first sale after a day, month or year. It is very important to be disposed of that nothing happens soon. I say from experience - I added the first goods in the spring of 2017 and did not do anything with the store.
Returning to the store in the autumn and studied how to deal with Etsy, I got the first buyer in a few days. But, even after perfectly arranging the store, you may have to look for buyers for a month or even a year. Most importantly that all the experimentations would be a joy rather than a boring task.
Step by step guide on how to sell on Etsy - Video credit: Beginner Tuts via Youtube.com
3. The image of the store
In Etsy, a store image is very important. The buyer gets the first impression of how the goods are displayed in the store. Of course, high-quality photos are an enormous advantage, but it's also important that all goods are in tune with each other.
Experiment: Where would you like to buy slippers? AgnesFelt or EshaCraft? You probably understand why one has sold 700+ and other only 7. The image also includes the name and logo, but this is not the strongest indicator of the buyer's decision.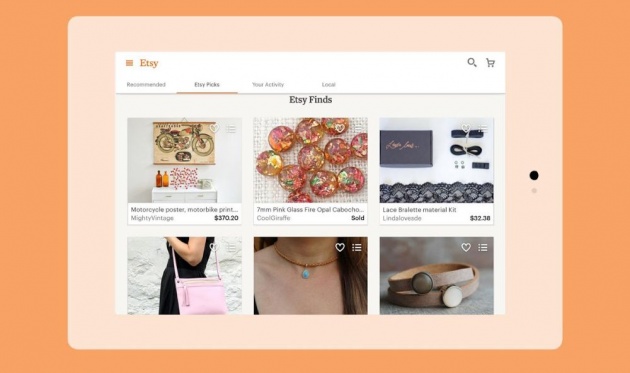 Become Successful in ETSY e-Commerce Platform - Photo credit: easyerp.com/blog/
4. How many goods do you need to have in your store?
Answer: as much as possible. Often, a buyer comes to the store by clicking on one item but goes to see what else you can offer. The more diverse the choice, the more likely you will get buyers. There are also more chances of getting added your goods to the search. As I mentioned in point 3, it is very good when all the items in the store are in tune with each other, because it further persuades the buyer to buy it from you.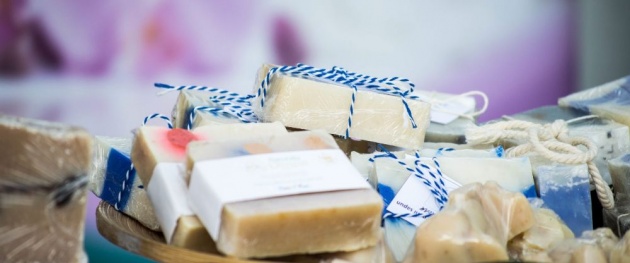 ETSY e-commerce platform - Photo credit: twitter.com
5. How to advertise your ETSY store?
If to talk from my personal experience, I can say that it's worthwhile to use Etsy's search advertising - it brings selected goods into search results for selected keywords. In this case, the number of tags not matter. Better choose the most particular and detailed keywords. Such keywords will bring the customers searching for a particular product only and only they can see your ads. Such a way is best because you need to pay for impressions, not for the branded clicks.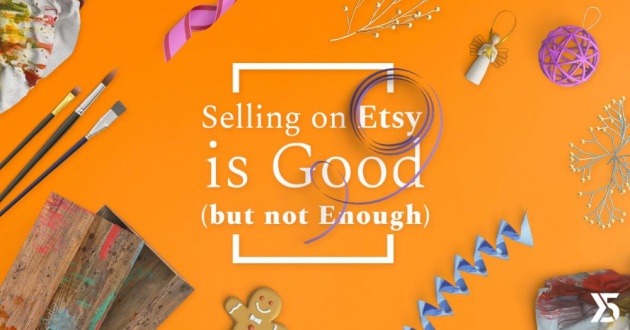 Become successful on ETSY - Photo credit: bmbfotos.com
Before you buy an advertisement, you need to critically evaluate whether you yourself would click on the picture of your product - that is, it is the first gate to the seller's purse. You can set your desired weekly budget and stop advertising at any time - Etsy does not prepay.
You have to monitor the results of your advertising (conversions) as it's very important for your success. If many people saw the ad, but nobody pressed it - you need to work with a photo, brand name, and keywords. If people click on the item but do not get anything - you need to review the product description.
If you can invest your time - I suggest joining groups (teams) such as Beginner SEO. There, people share advice and kindly asked, they click on the heart of the product. Why do you need to collect hearts? This is like a guarantee to the buyer that even other people like this product. Plus, it is a trademark of Etsy that the product is popular. Then Etsy can promote the item on a Google search (you do not pay) or upload it to a list of popular products.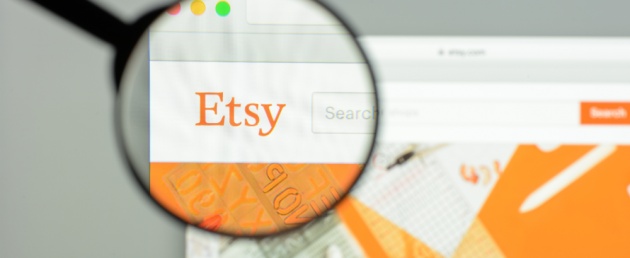 Advertise your ETSY store - Photo credit: dualismmarketing.com/blog/
I also propose uploading your goods to Pinterest.com and Wanelo.com - there are millions of potential buyers every day who, if they do not buy it themselves, may at least share it with their followers.
What Are the Most Common Sellers Mistakes on Etsy?
The most common mistakes are when the shop is opened without learning the specifics of Etsy, and this is causing mistakes: poor quality photos are used; attention is not paid to neat, professional descriptions; descriptions with errors; no time or money is fully allocated to keyword analysis for your goods; the invalid keywords are used, ignorance of recommended Etsy rules; slowly answers to the clients questions, ignorance of the quality of customer service, and so on and so on.
Mistakes are inevitable, and we learn from them.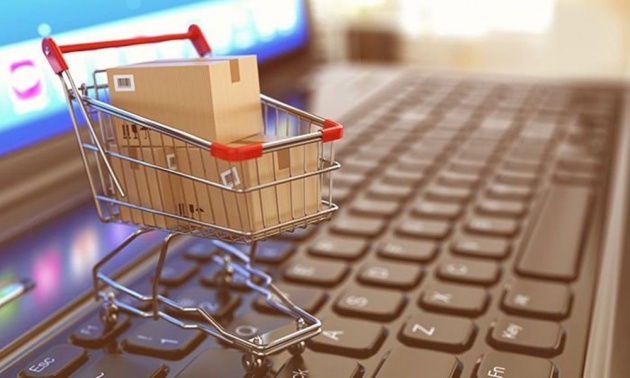 Creating an ETSY store - Photo credit: twitter.com
But I want to mention some of the most common major mistakes:
Etsy has the function of bringing your goods to the top of the store. It's useful when you have a lot of goods (at least more than one full page). A common mistake is that people have 5 items and 4 of them are up. The result is a mess since the same goods are shown twice. There is no benefit, no logic in it.
Low prices. Yes, starting, you want to release the goods cheaper, but really not worth it. For the Etsy buyers, it does not matter the price but the product, and its first impression. The low price raises suspicions that the product was not created by hand. Reducing the price you harm both for yourself and for other sellers. I noticed that expensive goods here are even more popular (subjective observation). So do not be discouraged. Lastly, if handicrafts are just a hobby activity for you, it's better to sell less but for the fair reward. The work done by hands is highly valued there.
SEO ignoring. If you do not know what it is, then welcome to online shopping! You have to learn it, but I will leave it for the homework. Etsy SEO is important, so learn some things about it. Briefly: when you upload a product, use all of the 13 tags you get. The most important tags mention the brand name and in the first sentence of the description. If you are uploading similar goods - do not use the same name and the same keywords - thing good and come up with something new.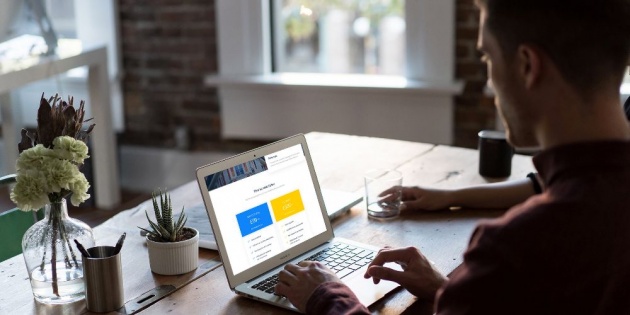 How To Become Successful in ETSY e-Commerce Platform - Photo credit: blog.prototypr.io
Useful Tools
Even before you step into the market, you can evaluate your new idea: the Etsy tools are perfect for that. You can compare different search keywords and see what demand and supply are currently available for Etsy.
There are a lot of tools you can search online to make easier your work in Etsy e-commerce platform.
While reading my blog, check QUERLO CHAT:
It's more an idea than a tool - to have a cheap item in the assortment of goods, which would fall into the category of cheapest goods according to the search word. Or vice versa - an expensive item that would go to the most expensive. This is the way to be noticed by more people. I did not personally test it, but I believe that in some cases this strategy is worth the effort.
On the Final Note
Etsy is a great platform, especially for beginners.
If you want to be successful in the Etsy e-commerce platform - do not copy and be unique. Do not panic about gigantic competition - there are enough buyers for every seller.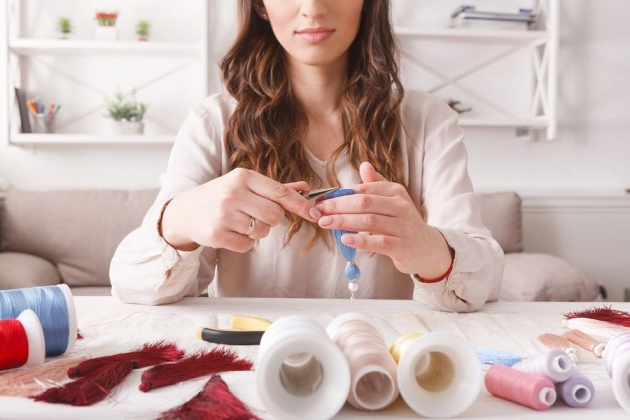 Become Successful in ETSY e-Commerce Platform - Photo credit: dreamstime.com
Believe in your store and products. Without this, nothing will be! Not any SEO guru, even if he brings your products on the first ETSY search pages, will hardly be able to motivate and inspire you with faith in what you do! Therefore, you must first love and believe in both your store and your products because the true power of your store will lie here.
Offering something unique, interesting, and desirable is the first step in drawing in shoppers. Before contemplating whether or not to optimize your searches for SEO, take a look at the items in your shop and consider what makes your item or shop different from everyone else's.

Credit: help.etsy.com
If you dream about your own unique online store and would like to open it, in the next blog, I will describe how easy it is to create your own shop with Shopify.
I sincerely hope you found at least something useful for yourself.
I WISH YOU A BIG SUCCESS IN ETSY!
***************************************************************************************************
Thank you for stopping by and reading my blog.
2018, All Rights Reserved.
You are very welcome to join Bitlanders and share your valuable knowledge and opinion.
***************************************************************************************************
You can check my another blog on this theme:
1. First Steps To Starting An Online Store
2. How To Become Successful in Amazon e-Commerce Business
3. How To Become Successful on eBay e-Commerce Platform
Come back to find more...
***************************************************************************************************