Hello friends
I'm here today and I would like to tell you about the latest features and rules of blogging in bitlanders.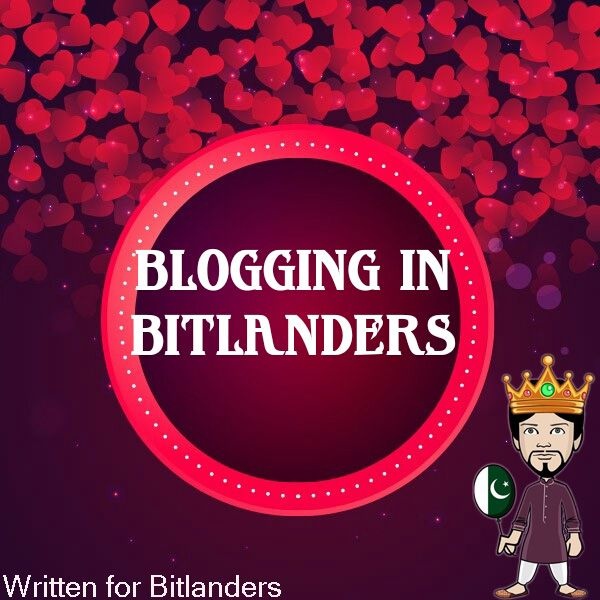 Image Credits: Asad Munib via Bitlanders.com
So, friends before I go ahead, I would like first to tell you about the bitlanders.
I planned to write this blog because recently I've noticed some new rules mentioned by Sir Mickey in his blog. You may also read it here;
http://www.bitlanders.com/blogs/bitlanders-content-review-how-are-blogs-rated/5638392
Image Credits: Bitlanders.com
Bitlanders is an online social media site which pays its users rewards against their original blogs and content. Bitlanders site can be used for earning a real amount only by submitting original blogs and presented in a good manner.
Image Credits: Bitlanders.com
Bitlanders website uses the buzz score theory which measures the earnings of each user separately. There is no way of earning except writing blogs on bitlanders with real words.
Video Credits: Asad Munib's Channel via YouTube.com
How bitlanders gives us rewards?
Image Credits: Asad Munib via Bitlanders.com
Rewards on bitlanders are counted in bit miles points that are further converted in US dollars. The rewards can also be withdrawn through two methods which are following.
Using PayPal method:
Image Credits: https://wccftech.com
We can withdraw our rewards from bitlanders using our PayPal account which must be registered and verified. PayPal is not allowed in Pakistan officially and Pakistani users may withdraw through the second method which is Payeza Account.
More info about PayPal;
PayPal Holdings, Inc. is an American company operating a worldwide online payments system that supports online money transfers and serves as an electronic alternative to traditional paper methods like checks and money orders. PayPal is one of the world's largest Internet payment companies.[7] The company operates as a payment processor for online vendors, auction sites, and other commercial users, for which it charges a small fee in exchange for benefits such as one-click transactions and password memory.

Established in 1998,[8] PayPal had its initial public offering in 2002 and became a wholly owned subsidiary of eBay later that year.[9][10]

In 2014, eBay announced plans to spin-off PayPal into an independent company by mid-2015 and this was completed on July 18, 2015.
Using Payeza Account:
Image Credits: Google.com via Youtube.com
Payeza payments are easy to be withdrawn but may take longer than PayPal. Payeza dollars can be exchanged further in local currency. Payeza also supports bitcoin so it is easy to withdraw through Urdubit.com for Pakistani users in local currency.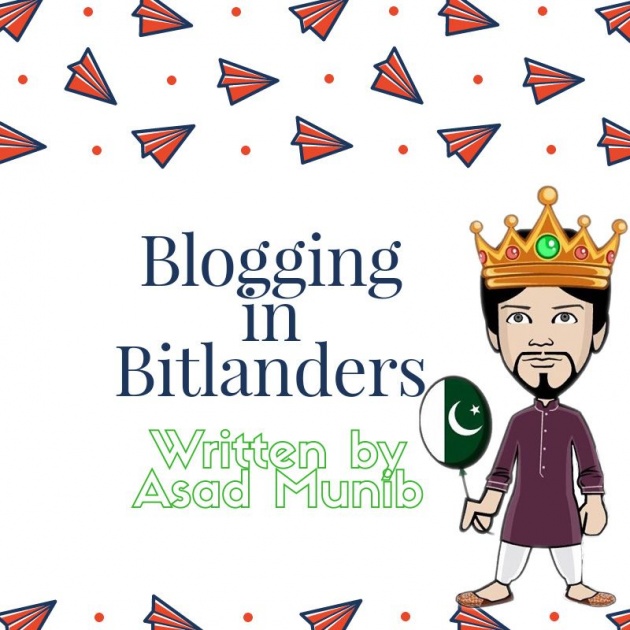 Image Credits: Asad Munib via Bitlanders.com
Bitlanders blogging is an innovative tool which helps us to write blogs and earn money. Blogging gives us many benefits and helps us to learn many new things.
Here are some new rules which must be kept in mind by everyone before blogging on Bitlanders.
Original Content:
Image Credits: https://www.originalworks.com
Bitlanders accepts only original blogs and those articles must be posted only on bitlanders. In the above blog you may also read it and in Bitlanders FAQ, it is also told to us that only original blogs will be accepted. Blogs must be in your own words and must not be posted or found anywhere else on the web. Bitlanders strictly says that stolen material from the web will not be accepted and that account will be suspended immediately.
You may check your blog with any plagiarism tool checker for free on the web. There are many websites which will allow you to check it.
Image Credits: https://wpengine.netdna-ssl.com
This rule was implemented a year ago. It was told to us in the following blog.
http://www.bitlanders.com/blogs/bitlanders-content-review-citing-sources-for-your-blogs/5479893
Bitlanders asks us to strictly follow this rule for our blogs and articles. The rule is that while adding images or videos to your blog you must pay the credits to the original owner of that image or video. For example, you may add an image from any other site then while adding that image to your blog you must mention the exact address of that site.
Please be careful!
Adding images from Google.com (images.google.com) and giving credit to google.com is no more allowed. Please provide the exact link to the site from where the image has been taken. Please also be careful and don't add images from the copyright sites which don't allow sharing images without paying them. If you do so then you will be penalized and your blog may get the negative review.
Adding exact sources helps you in getting a high rating in blogs. So always remember
about citing the sources.
Presentation of the blog:
Image Credits: https://biteable.com
Presentation of the blog also matters a lot in getting high rewards. A well-presented blog a positive review and also gets more stars. Presentation requires following things to be kept in mind.
Add good, relevant and high-quality pictures in your blogs.

Add quotes to your blogs.

Formatting matters a lot, outline the main headings, make a paragraph. A clearly visible blog gets more rewards.

Add relevant links to the blogs.
These things will help you for getting more rewards. Positive reviews can only be taken by presenting a good blog. The presentation also requires good quality images. Images can be taken from the internet but remember that always choose high-resolution images. Please also remember that images must not contain any watermark else your rating will go down. Images should also be free of cost means that copyrighted images are not allowed. A picture is worth more than thousands of words so keep in mind and add relevant images to your blog. You can also use online tools for creating high-quality images of your choice. You can add 2 videos in your blog so you may add them from youtube.com. Videos can be embedded from the youtube.com and credit must be given to the original owner who published it. You must add proper channel name in credits.
Tags on the blog:
Video Credits: Partnerisland's Channel Via YouTube.com
Tags help a lot in searching your blog. Good and relevant tags will help you in finding your blog easily. Tags must be taken from your blog and should contain relevant images. Good tags will give you high rewards so be careful in adding them.
Dear friends! Writing a blog in bitlanders is not a easy work but you must remember the above things and those orders which are told to us by the bitlanders team and Mickey's blog.
I'm glad that Sir Mickey and bitlanders helped us a lot in blogging on bitlanders and provided us this amazing platform for enhancing our knowledge and techniques.
I'm sure that my blog will help you a lot.
Meanwhile here is a Querlo survey Chat for You!
Querlo Chat Survey via Querlo.com
This blog is written by Asad Munib for Bitlanders. All words are my original. For more blogs and articles please visit my bitlanders page by Clicking Here.
Thanks for reading
Regards