Choosing a wedding gown to suit your body type can be both exciting and stressful at the same time. The excitement comes from browsing through endless magazines and finding the most gorgeous gowns that ever graced the earth. The stress comes from realizing that none of these gowns are likely to suit your body type.
Evidently, finding a wedding gown that will suit your body is likely to be a difficult affair but with the right tips and proper understanding of your body type, you can find the perfect dress to brighten your special day.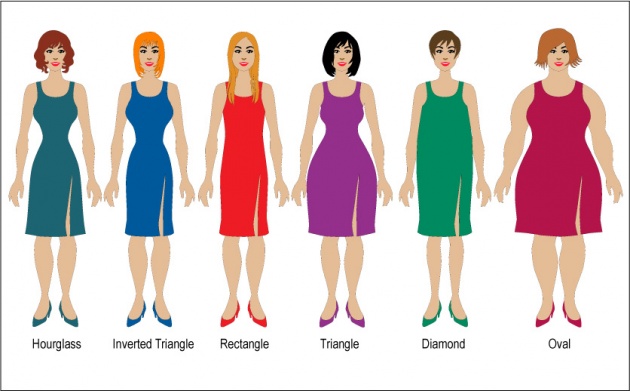 Simple Tips to Help You Get a Wedding Gown That Will Suit Your Body Type
Pear – a pear-shaped woman is one who is small at the top and curvy on the bottom. If you are a pear, your body type will probably be flattered by a ball gown that has an A-line skirt, a close-fitting bodice and a natural waistline. A V-neck or a one shoulder neckline will help bring focus on your smaller upper-half, while the A-line skirt will reduce attention to your bottom-half therefore flattering your best assets.
Hourglass – a woman is considered to be hourglass when her shoulders and her hips are almost of the same width and her waistline is clearly defined. If you are an hourglass, go for a mermaid to draw attention to your lovely curves. A trumpet or a sheath outline will also flatter your shape as will an accentuated waist.
Petite – a petite woman is one who has a smaller figure. A fit and flare or any other style that will lengthen her figure will do. A gown that will fit her upper body and flare on the knee or hip will do the trick.
Apple – an apple is widest around the waistline. This body shaped will be flattered by a silhouette with a long torso and closely fitted to the higher hip. The long torso will add some length to the upper body and balance will come from a fuller skirt.
Busty - if you have a fuller bust, go for a stronger bra or corset to provide you with adequate support underneath your gown. A V-neck silhouette will lengthen the neckline while at the same time minimizing bust width.
Small bust – to highlight a smaller bust, choose a sweetheart neckline. This will accentuate your chest in a natural way but just like in the case of busty brides; you need proper underwear to help enhance your bust.
Tall/slender – a tall and slender bride will look great in fit and flare, sheath and trumpet styles. These silhouettes will not only bring out her long lines, they will also complicate her figure totally.
Rectangle/straight lined - when the shoulders and hips are smaller than the waist, and the waist is not well-defined, a woman is said to be rectangular or straight lined. Fit and flare silhouettes will flatter such a bride as will trumpet and mermaid styles since they will cling to all the right areas and might even create illusions of curves where there are none.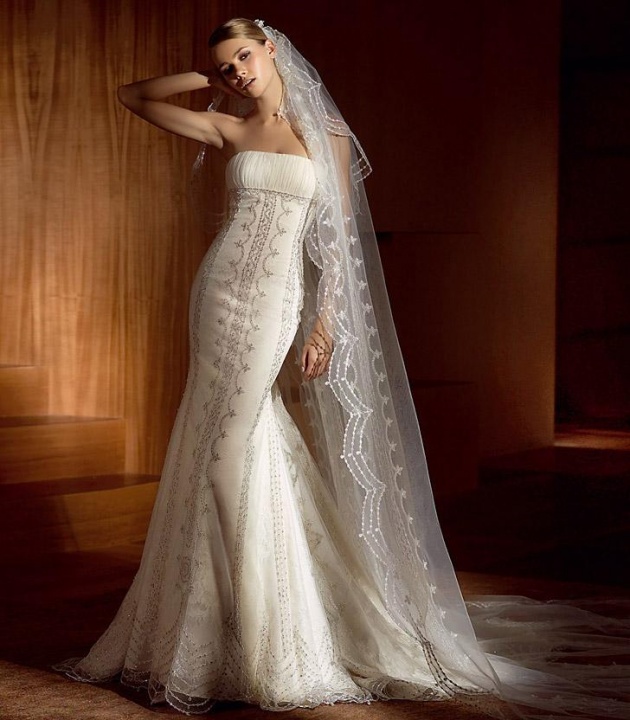 While it is true that the above suggestions will flatter the given body type, the final decision always lies with the lucky bride. After all, it is her day and she has the right to go for whatever she likes.