Referral Program Update - Film Annex
Take Advantage of the New Update!
The referral program on Film Annex is one of the greatest opportunities for users to make a lot of revenue while raising their influence and buzz score. When someone signs up with your personal referral link, they are permanently added to your referral list and you receive 20% of their revenue forever! I created the short video above to help users have a better understanding of the Film Annex revenue and referral program. Please take a few minutes to watch the video if you haven't had the opportunity to do so.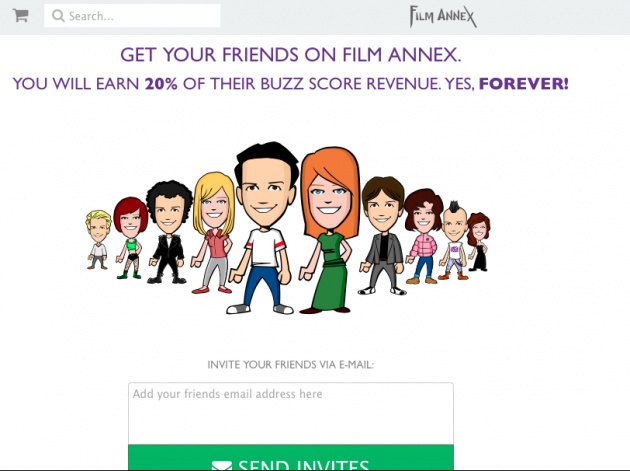 The new update allows users to embed a "buzz button" on their website or blog. When someone clicks the buzz button, they are automatically given the option to join Film Annex or sign in if they are already a user. Anyone who joins will be added as a referral, and users who already have an account on Film Annex will help increase your buzz score and influence by clicking!
Learn more about your buzz score and how you can maximize your revenues on Film Annex by subscribing to my page at www.filmannex.com/MarkStevenCarpenter. You can also subscribe to QLF Incorporated's profile at www.filmannex.com/QuantumLeapFoundation. Please visit www.bitconfused.org to learn more!

Thank you!