Photo courtesy of Pixabay.com dozemode
"We should not rely mainly on one income source." a simple yet strong statement that I often encounter in several social media posts, communities and hear it from some people in the business world. I believe that this statement is true especially if our salary belongs to the average or below the average range. But this statement may not apply to everybody. You are lucky if you can be able to read this. It means you belong to those group who have the capacity and the ability to find another source of income.
An employee in any institution, whether private or government owned, needs to work for 8 hours in a day for 5 working days. Some private companies require their employees to work for 6 days. Some type of work may not require too much physical strength for a task to be done. However, there are some types of job which would require that an individual would exert more energy on physical tasks. This is true especially those that belong to the construction sector and janitorial services. At the end of the day, those who are working on physical jobs may find themselves more exhausted than those who are working in offices. And worst, they are paid the lowest.
How Much Income Do We Need?
The minimum rate in the Philippines based on the statistical data from the Department of Labor and Employment as of May 17, 2017, is Php 291.00 (This includes the Php 281.00 basic wage and Php10.00 COLA or Cost of living allowance).
source: www.nwpc.dole.gov.ph/pages/statistics/latest_wo.html
Considering the continuously increasing prices of prime commodities, such amount might not be enough to give a decent life for our family. This amount may not suffice to cover all the necessary things we need to buy such as foods, our children's education, bills and other expenses. This is the reason why more people from this country are considered poor.
As a government employee, I am not exempted from having monetary issues considering that my salary only belongs to the average range. My place of assignment adds to my burden. I need to travel for at least three hours every day in order to reach my work place. On top of it, the transport sector implemented a fare hike about a month ago and said increase extremely affects my budget.
Withholding tax is another burden to an employee. Although we know that we need to pay our taxes but a big chunk of our monthly salary that goes to taxes and other mandatory contributions can hurt our pocket.
What Should We Do?
One of the remedies that we can do is to find another source of income. Some employees are accepting teaching jobs on a part time. Others are engaging in some business activities such as direct selling or e-loading. There are a lot of side hustles that one could explore in order to get an additional amount that can augment our daily expenses.
I, being a person who loves challenges and have an entirely unique mindset, I decided to find my luck with online activities. I started exploring the online world since 2011. After implementing the trial-and-error approach, I slowly gain a steady flow of income coming from my online engagements.
Credits to: What Is The Best Online Business To Get Started With? by Project Life Mastery
That was not easy. I made a lot of sacrifices in order to learn the process. It even reached a point that I drastically reduced my sleeping hours just to set a time for this activity. I gave up my leisure time. I wanted to be successful in this chosen career, even if I am doing it on a part time.
Knowing that finding a job is difficult nowadays, I don't intend to give up my permanent job. I won't give up a job with a security of tenure to that of something uncertain. That is why I am keeping both. Balancing the time between both careers is somehow taxing and difficult. But we have to find a way.
How to Manage Our Time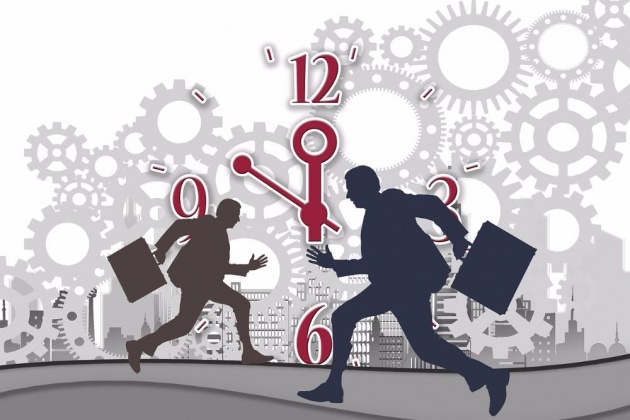 Photo courtesy of pixabay
original link
Credit to: geralt
Nowadays, unlimited promos are very popular such as unlimited text, unlimited calls, unlimited rice. Unfortunately, we could not have unlimited time. Have you ever heard someone mentioned that he or she has an unlimited time? Probably not. Because our time is always limited. Now, if we have to find another job aside from the one that we currently have, most likely, we would always run out of time.
But we can always do something to maximize the use of our time. Here are some time management suggestions that we could probably adapt to help us make the most of our limited time.
But first, you might want to watch this video from Natalie McNeil, Founder of She Takes on the World. Enjoy the video!
Credit to: She Takes on the World
Planning is Crucial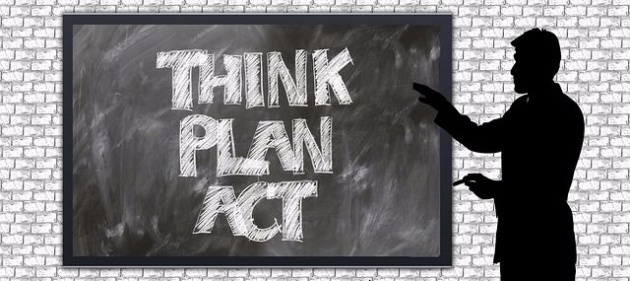 Photo courtesy of pixabay
Original link: https://pixabay.com/en/businessman-think-thoughts-2521703/
Credit to: Geralt
"Failing to plan is planning to fail", it is one common phrase related to planning. If we want to be successful in any field, we should learn how to plan. Not just merely laying out the plan but implementing it. Our vision should be clear on what we want to achieve. We this vision in mind, we can start setting our plans and the necessary actions we need to do in order to achieve that goal that we have in mind.
Learning to Multitask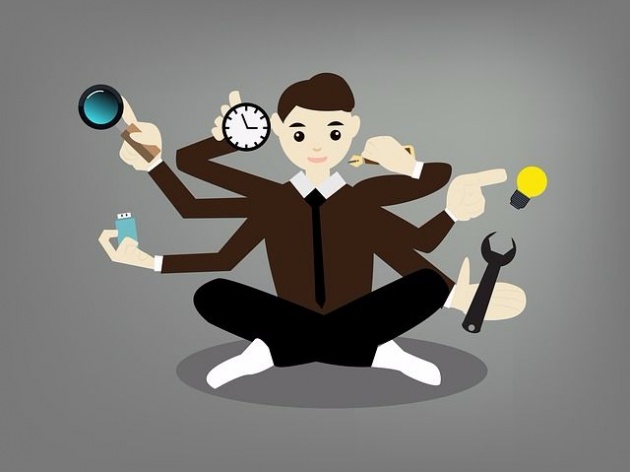 Photo courtesy of pixabay
Original link: https://pixabay.com/en/man-office-businessman-business-1633667/
Photo credit to: Serena Wong
This is one of the skills I mastered with my several years of working online. I work for several sites including, call review sites, task-based jobs, and writing. In order for me to earn more, I am working on several sites simultaneously.
This is quite difficult. Although women are born to have the ability to multitask, the quality sometimes would suffer because of lack of focus. I would not encourage anyone to multitask especially if we are aiming for a high-quality output.
Make Sure No Time is Ever Wasted
Since I need to travel to and from work every day, I have to make use of the time while traveling. Thanks to my android phone. I could work even I am traveling. As long as I have a data, working can be done just about anywhere. With the help of high-end gadgets, our work is even made simpler. Working on mobile devices is possible, thus, even while in transit, I could check on my online accounts.
This is one of the benefits of working online. You can do it anywhere at any time.
Make a Priority List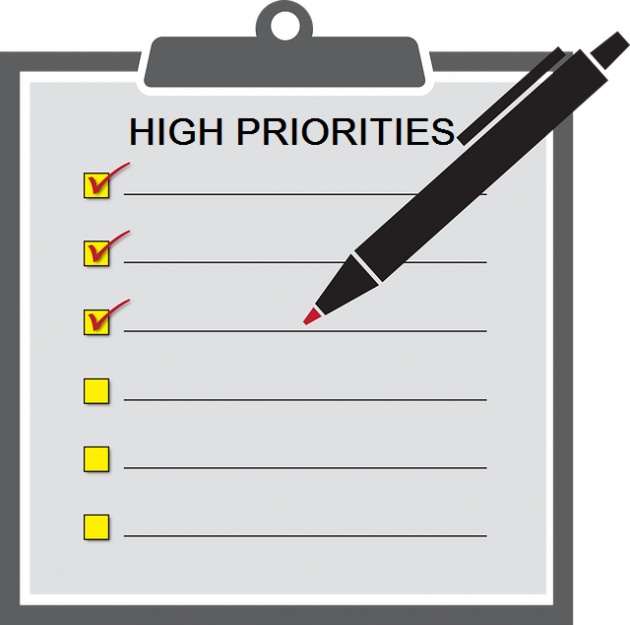 Photo courtesy of pixabay
Original link: https://pixabay.com/en/checklist-to-do-activities-boxes-1766064/
Credit to: Maialaisa
We have a lot of things to do. Things are coming in one after another. Sometimes, we get overwhelmed and we end up not having done anything at all. Learning to prioritize things could certainly help us. Work first on those tasks that are on the deadline. Sorting our tasks based on the most important down to the least important will help us in making the right decision. Making a list of tasks to be done will be of big help.
Delegate Other Tasks
Much as we wanted to do everything on our own, there are just things that will consume much of our time but are not necessary. Simple chores which can be done by other individuals should be delegated. Our time must be reserved for the more important tasks. Additionally, those activities that require the expertise of another individual can be outsourced.
Make an Assessment Your Progress
We can do a monthly assessment, at the least, to keep track of our achievements. Having this, we would be able to know at which area we are strong and which actions we need to reconsider. This would help us revise our existing plan for a more effective one.
Our goal versus our accomplishments should be laid down on the table at the end of each month to let us see where we are at and what we need to do further.
The Pros and Cons of Working Online
Just like any type of job, working online has its pros and cons. One of the benefits is the fact that we won't be affected by traffic and other road related issues. There would be no other place that can equal the comfort of our home. We don't have to worry about what to wear. And above all, we don't have a boss.
On the other hand, working online may not as easy as it seems. We need to really work hard. Remember that we are competing with the whole world. We need to give our best in order to be successful in this field. We should also remember that we need to invest in ourselves, in high-quality equipment and gadgets, including reliable internet service connection.
On the final thought, while working online can be difficult, it is a good source of income. We just need to find the right site that is best suited for us. We should also find time to learn techniques so as to make our work easier.
I may not be at the peak of my online career, nor my offline work. But I considered my offline job as one of the best careers in our country. The reason? I am helping other people through giving technical assistance in running their local government units.
I am still trying to find the best type of online work to be considered successful in this field. I know I still have a lot of things to learn in order to achieve my online goals. But I know, I am on the right track. Being able to earn some amount is already a great achievement for me.
Working online is the best thing that I discovered and making the best out of it is what I can do best. Sharing what I learned to other people is like sharing a great blessing.
Thank you for reading. If you have clarifications or questions, please feel free to leave a message or you can message me anytime.
Thank you.