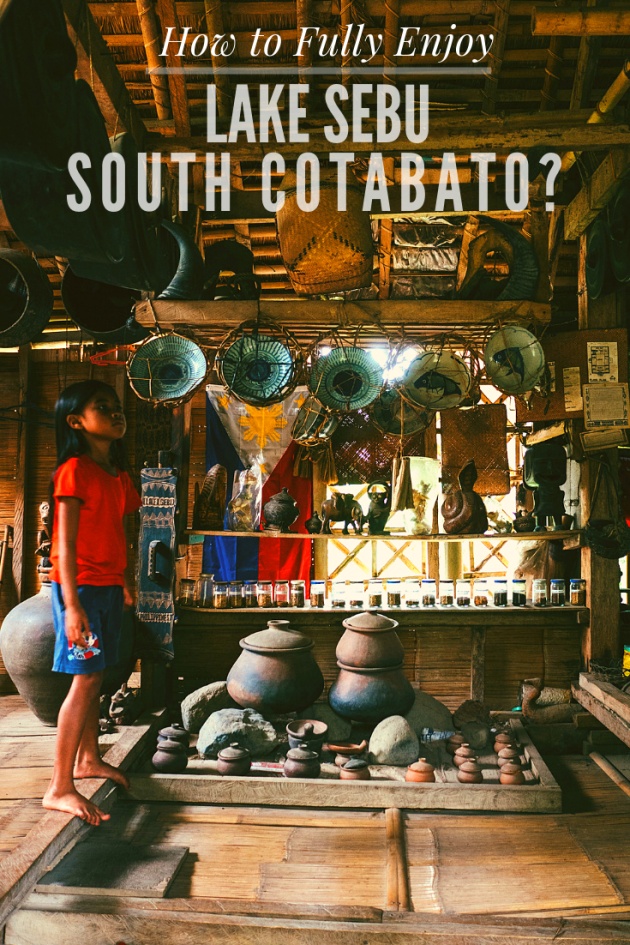 Image credits: Jean Beltran uploaded via bitLanders
The tone of the final shutter echoed in our rented empty room of Greenstates Suites in Koronadal City or sectionally referred to as Marbel. Room rates here are quite affordable. The seven members of the family were able to occupy two attached rooms for less than Php 1700.
It was seven in the morning but we have to check out pretty advanced as we were on our way to the my most anticipated place while in South Cotabato - Lake Sebu.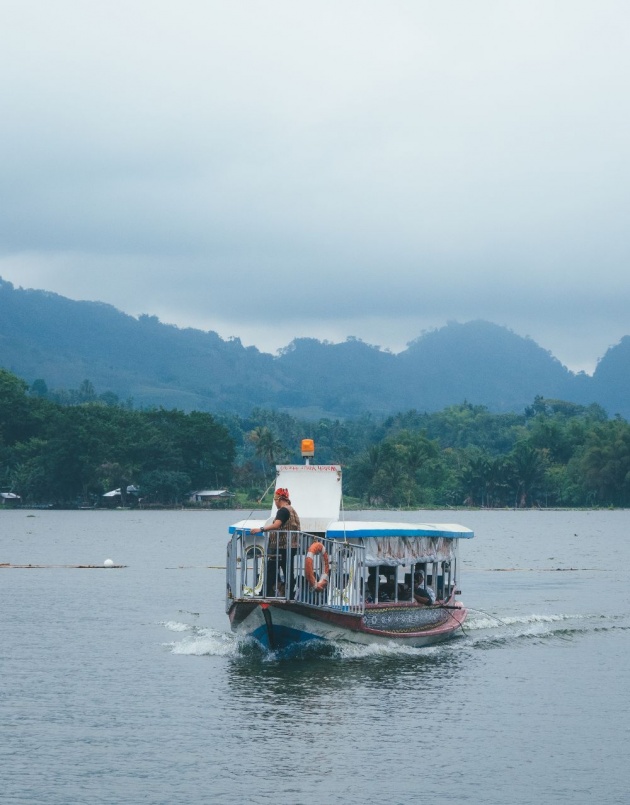 Image credits: Jean Beltran uploaded via bitLanders
Today's blog, I would like to bestow with you the many ways on how you can appreciate as well as savor the great beauty of this blessed municipality of South Cotabato.
How to Enjoy Lake Sebu, South Cotabato?
It was all about rain in the first two days of being in Mindanao or rather in South Cotabato. We rested under a thundering Koronadal City yet we didn't let rain hinder us from pursuing what we had originally planned. It was a miracle that during the trip, the rain had halted and started again only when we were already in our room at the Sunrise Garden Lake Resort.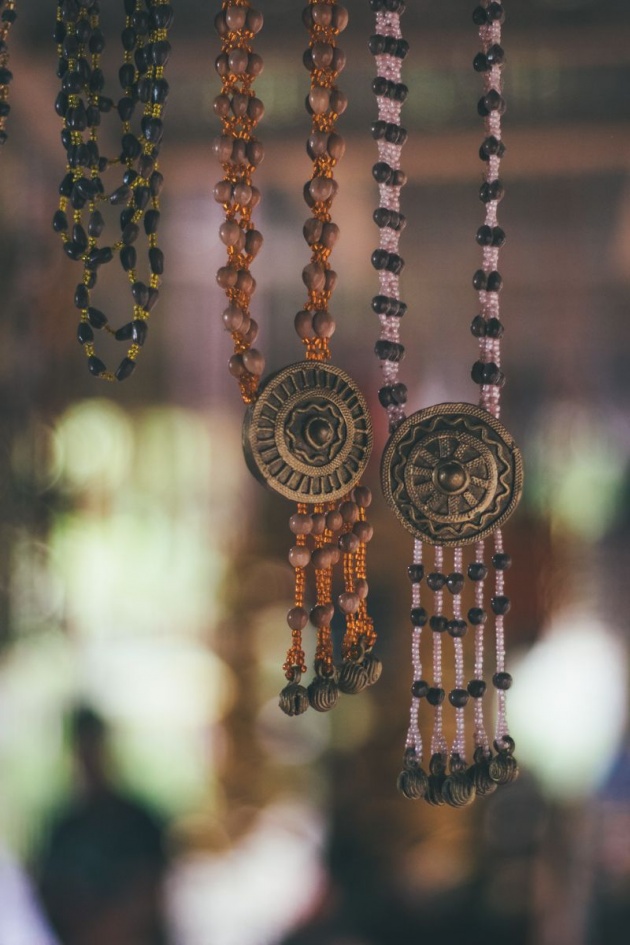 Image credits: Jean Beltran uploaded via bitLanders
Whilst the rain paused before lunchtime, all of us managed to head to some of the tourist spots that can be visited. The resort staffs were all accommodating and had called a group of Skylab drivers to lead us to our destinations. But I was all amazed by how these drivers who are local T'boli ones welcomed us to their land.
James and I were entertained by Kuya Mark Meyen, he is the current head of the Skylab drivers' association in Lake Sebu and who had directed us to their Tourist Destinations Information Bulletin located at their local terminal. Every tourist has to log their names for proper guest monitoring.
To fully enjoy Lake Sebu, there are three ways to do this as follows:
Emerge in their Magnificent Culture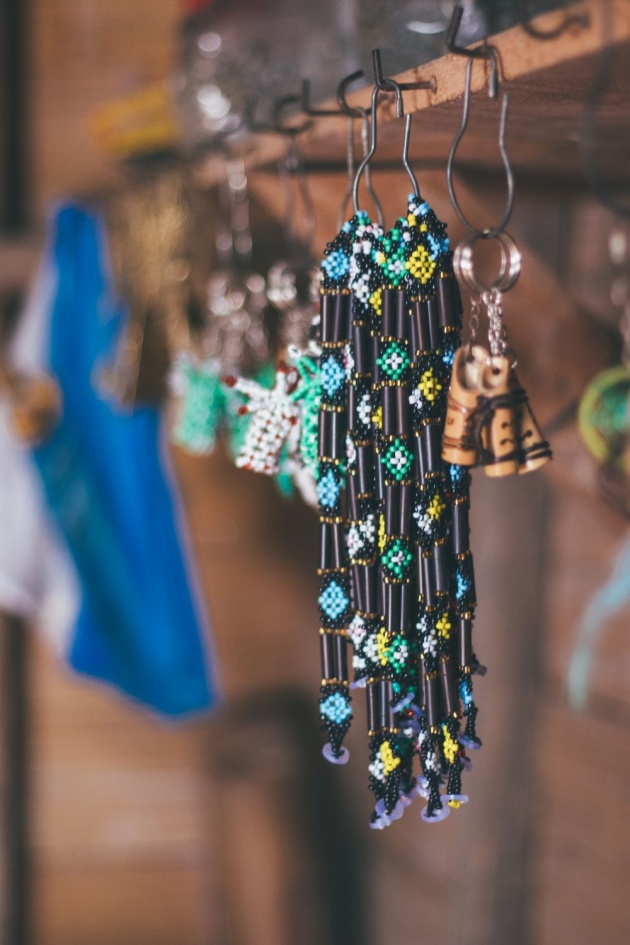 Image credits: Jean Beltran uploaded via bitLanders
The T'bolis are very creative and artistic, they have several items that anyone can unquestionably be interested in. Also, these items reflect their lives and culture.
Bead Making which is becoming part of their income-generating activities most especially to the housewives and even the elder women in the municipality is one of these talked about creative works. These beads are then sold at the tourist spots such as the Seven Waterfalls and displayed, showcased or exhibited at museums!
I personally bought some beads for myself and my niece too because they are very affordable compared to those that are sold here in Cebu. I bought mine for only Php 35 per piece!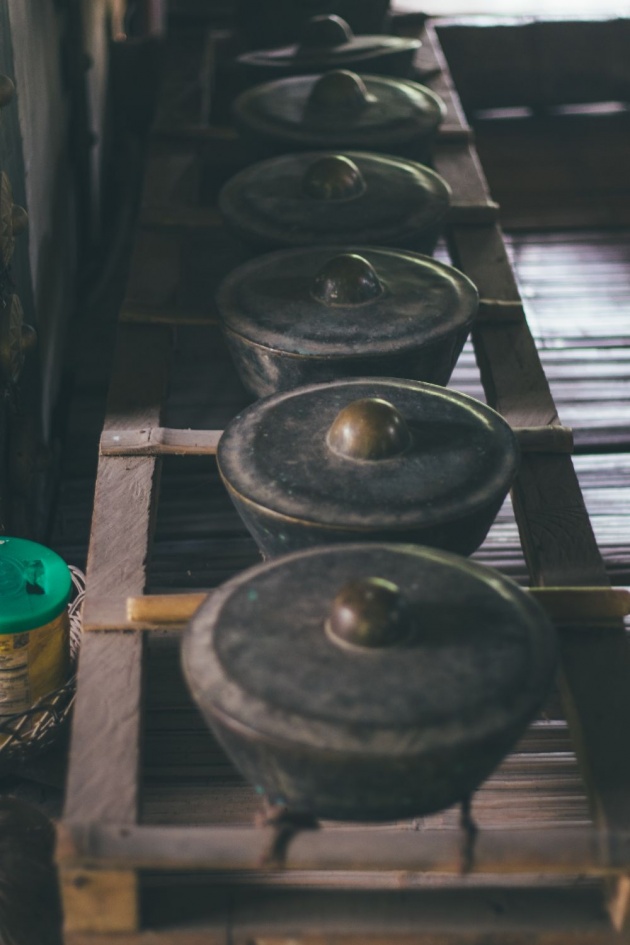 Image credits: Jean Beltran uploaded via bitLanders
Brass Casting, on the other hand, is the act of which local men and even women would make bronze into brass belts, bells, and bracelets as well as anklets.
Wood Carving, I suppose most Filipinos are really into art because even in Mindanao, wood carving is also widely done. The T'bolis use indigenous materials that produce Hegelung which is a wooden two-stringed lute which T'bolis used as their principal musical instrument and other wooden pieces with specific indigenous designs.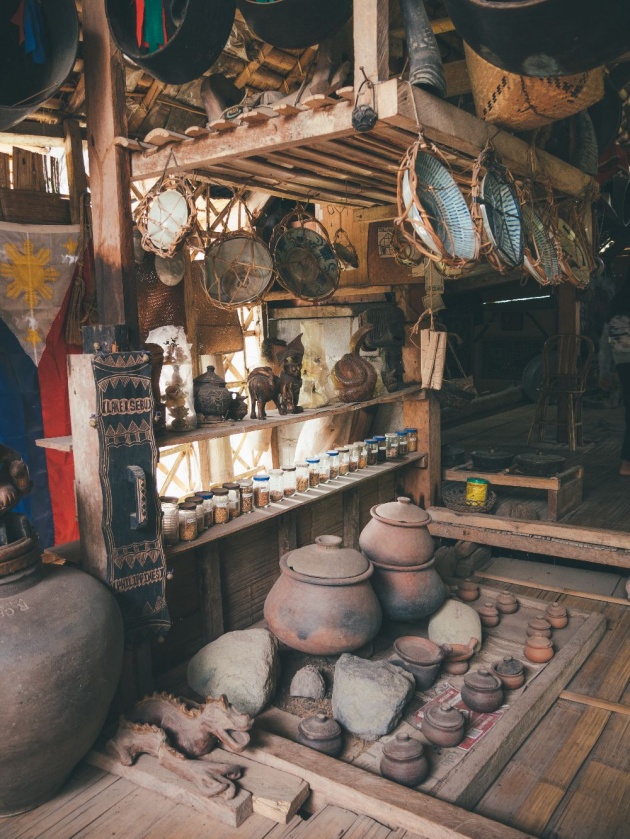 Image credits: Jean Beltran uploaded via bitLanders
To further see the T'boli culture in flesh, certain cultural performances are being performed on certain spots within the land. One was in the restaurants of Punta Isla Lake Resort while floating at the waters of Lake Sebu, some young performers go around each area to manifest their local instruments, dance their cultural choreography and even allow guests to take photos with them.
We personally encounter this and it was a very nice performance! I rarely see those types of dances but it brings me back to my grade school years. Indeed those dances aren't just a creation out of the imagination by our teachers but are really real ones danced by local T'bolis.
Video credits: Jean Beltran via bitLanders
T'boli Museum showcases more of the ancient remnants of those which were used in the ancient times of the T'boli tribe such as their instrumental equipment, their dresses, their house plans, the jewelry and accessories and even their house decorations! In this part of the tour, we have seen with our own eyes those of which had been centuries old. Included in the many items are also the weaved materials like clothing and household furnishing with those T'boli patterns.
Make note that the T'bolis are also referred to as the Dream Weavers!
Try Out the Exciting Adventure Activities
Video credits: Jean Beltran via bitLanders
After discovering about their culture and immersing with their ancient items, let's move on to the exciting adventures that can be arranged whilst within Lake Sebu.
Ziplines can never be last in the list. At the seven waterfalls, the ziplines will allow the visitors to see the other five bodies of water because currently, only the first and second waterfalls are accessible.
There's no better way indeed to see them but through sliding through a line from the first waterfalls down to the second. The rush of air on your face and the view of the magnificent water rapids of each waterfall is surely worth all the fees!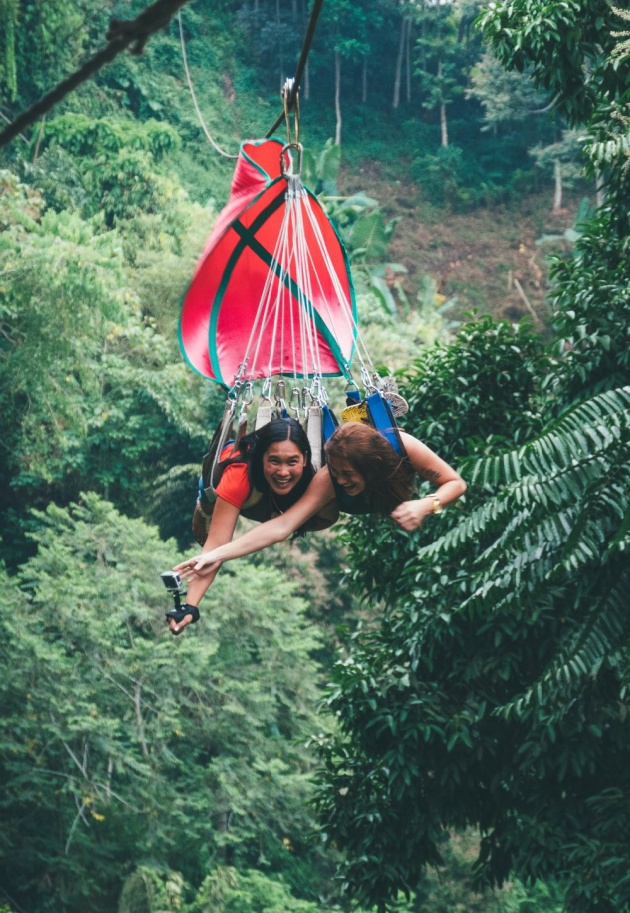 Image credits: Jean Beltran uploaded via bitLanders
And because Lake Sebu takes repletion in their bodies of water like the falls and of course the lakes, anywhere in the municipality, there are so many water activity opportunities such as Kayaking and Water Biking. They are also offered in certain resorts while in Lake Sebu, lake cruise is available.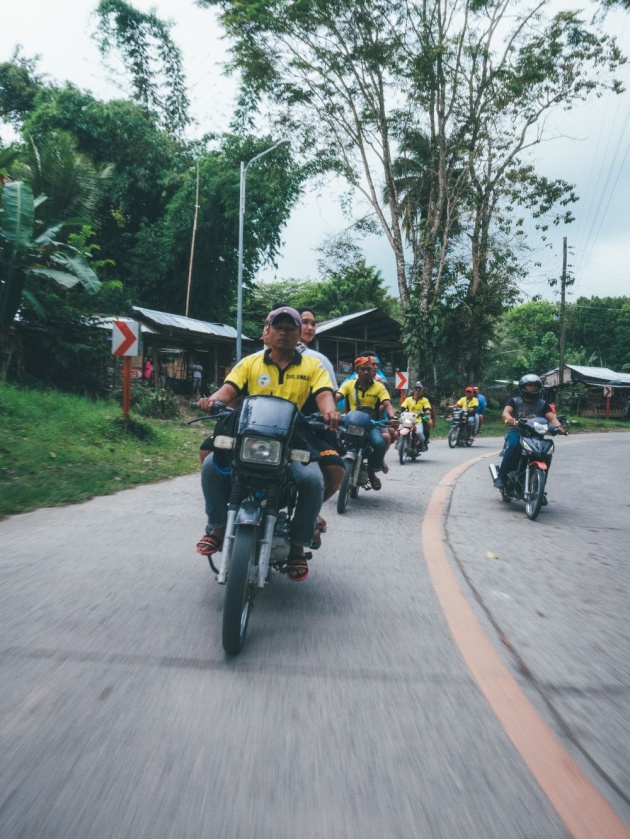 Image credits: Jean Beltran uploaded via bitLanders
Skylab Ride is another matter that the locals here are gratified of. As most tourist destinations are hard to be traversed by foot, it is recommendable to either rent a vehicle. A van is the most comfortable but it is also great to experience a Skylab ride which literally means riding on a motorcycle with more than one back riders.
Other exciting activities are Bird Watching and Trekking!
Be Amazed at their Wonderful Nature
But the best thing about Lake Sebu is the fact that it got three beautiful lakes: Lake Sebu, Lake Seloton, and Lake Lahit. Each of which offers equal beauty!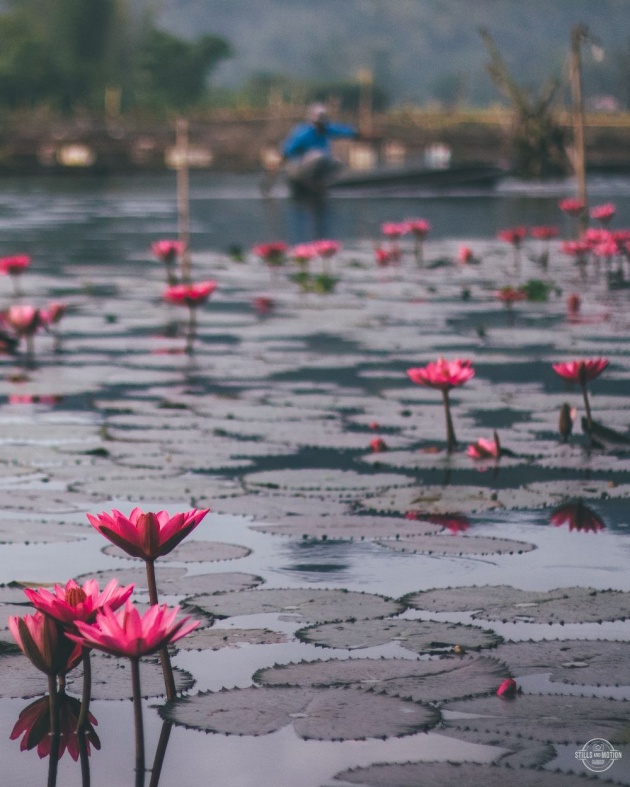 Image credits: Jean Beltran uploaded via bitLanders
At each lake, there are diverse Lotus plants floating in the waters of each lake which coincidentally bloom every single morning, regardless if the sun rises or just hiding behind thick clouds. The best spot to go to witness them most especially in the morning is to check in at Sunrise Garden Lake Resort.
More wonderful nature that can be explored in their Seven Waterfalls, their springs, and rivers, cave and activities suggested like Spelunking.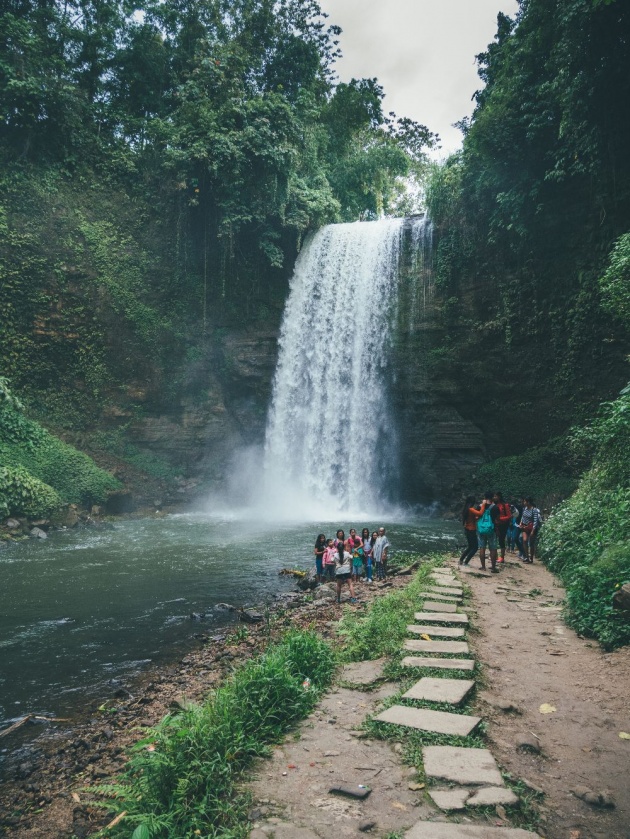 Image credits: Jean Beltran uploaded via bitLanders
Deciding from these list of options may become overwhelming and most of the time, only a few pursuits can be performed in a day which is why staying in Lake Sebu requires more than a day or so so that a tourist or local visitor can definitely see and experience most if not all of their tourist destinations.
______________________________________________________________________________________________
This blog entry was written and published by Jean Beltran-Figues for bitlanders.com.
Join me, click here to sign up and claim your $1.
Let's talk about cryptocurries: altcoinstalks
Are you a traveler? Book your next hotel through Airbnb and claim your ₱1,600: jeanf3125