Video Credits: Neil Patel via YouTube
How to Get More Stars for Your Blog Posts in Bitlanders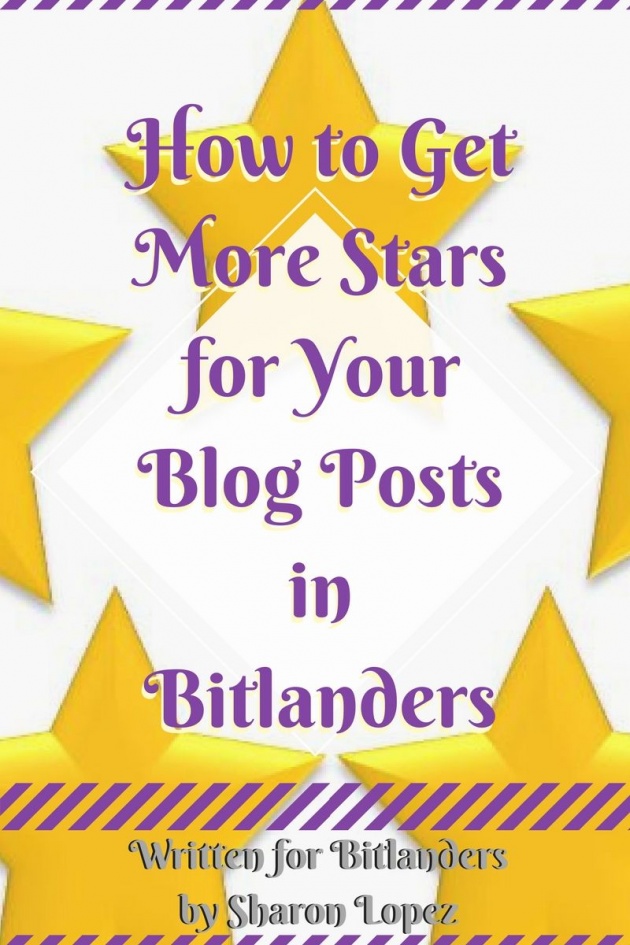 Image Credits: Sharon Lopez via Bitlanders
We are aware that getting 4 to 5 stars for our blog posts would mean a boost in our earnings here in Bitlanders. This is one of the reasons why we see to it that we give our best on every blog post that we write before submitting it for review. However, for some reasons, there are times when no matter how we work hard on our contents, we still unable to get a high rating. This experience can really be frustrating.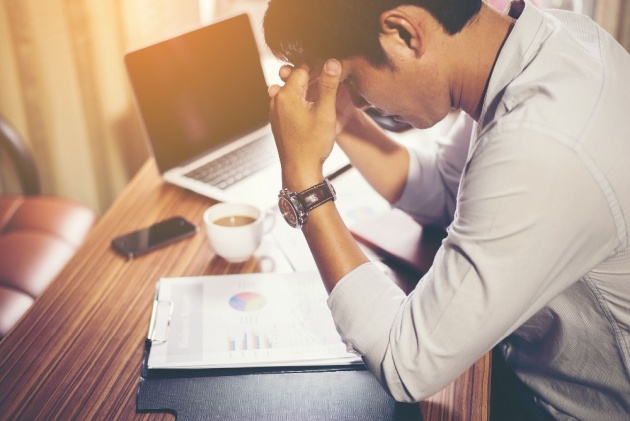 Image Credits: Ciao Trian via Pixabay
One of the feedbacks I encountered while interacting with some friends from other forums was that Bitlanders is so strict when it comes to reviewing the blog posts being submitted. This is probably the reason why many are unable to pass the standards set forth by the site.
Looking closely, setting up strict rules and high standard can be more beneficial not only with the site but to the members as well. Undeniably, the site with high-quality contents will gain high credibility in the blogging industry. Thus, more traffic and more earnings for the site. The more profitable the site is, the more it will stay active for a long time.
We, as members should be the one to cope with the standards being required by the site. With today's high competition in the market, it is not enough that we write contents that are below par. We should always aim for the best.
Following the guidelines can be a great help to its member in creating a high-quality content. It is clearly stated in the rules that what the site is looking for are contents that are high in quality. If we would only stick to the rules, there are greater chances of gaining a high rating on our contents.
Related Post: How to Write a Blog Post in Bitlanders - A Beginner's Guide
I must admit that I myself is not exempted from committing mistakes. There are also instances when I am so careless that I forget to add relevant items which cause for non-attainment of a perfect score. There are times when I use another word when I mean another thing. We are only human and it is understandable that we commit mistakes from time to time. Most of these things happen because we are in a hurry to create more. Let us bear in mind that quality should be given more attention over the quantity.
Though I may not be able to hit the 5-star rating most of the time, I guess I could share some ideas on how to get the 4-star rating for a blog. I hope these suggestions could somehow help those who are just starting in the field of blogging. Suggestions for improvement are very much welcome. Our aim here is to improve the overall performance of the site. You may drop your questions or any clarifications in the comment section.
Here are some of the things we should take into consideration when writing a blog post:
(1) Create an Attention-Grabbing Blog Title

Image Credits: Geralt via Pixabay
Creating a good title for our blog is one way help us get a high score. Why? Because good titles tend to be read more than those with lousy and uninteresting headlines. Hence, having a good and attention-grabbing headline may boost the traffic of a blogging site. Part of our Buzz score came from views on our shared contents. Read more tips on how to get high Buzz Score here.
Catchy headlines may do the trick. How To's titles are good because a lot of people would usually start their search with how to phrases. Having a How To title can even bring you to the top of the search engine if you were able to supply the proper tag for the blog post.
The Length of the title is also a contributing factor. Make sure to have a short but clear title.
High performing posts have 6 to 13 words in their title
Source: Hubspot
Image Credits: Hubspot
Titles that have a number, in the beginning, is also an excellent way to grab attention, like 5 Tools in the Blogging Industry should Be Using or 4 Must-Have Skills You Need as A Blogger. It can be a question, like, Are You Ready to Face the Blogging Challenges in 2018? Having headlines that start in Why, How, What is also a good thing to consider.
But don't mislead your readers by creating a title which is not related to your content just for the purpose of getting attention. You will lose integrity if you do so. I encountered some of this kind when browsing Facebook. Be truthful and honest. Blog title or headline should equate to what your blog is all about.
(2) Engaging Opening Statement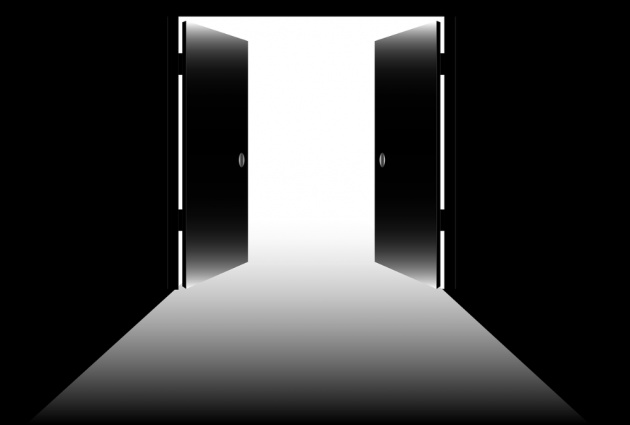 Image Credits: mcmurryjulie via Pixabay
Here is the first thing Bitlanders is looking for in a blog post...
An introduction before the article: A brief introduction for your content. It should let the reader know what the post is about and why he or she should continue to read more.
Source: Bitlanders
How you deliver your opening statement on your blog will determine whether your reader will continue or leave the page. Remember, people's attention span is short and probably, by the time you finished delivering your opening message, the reader has already clicked the exit button without even knowing what you are about to say.
That's the reality and we, as writers should know how to handle situations like this. Creating a brilliant and engaging opening statement can help retain our reader's attention. Here are some suggestions that might help you create an engaging opening statement.
>>>Start with an interesting fact
People would love to know more about a fact we share in the opening statement which would make them hold on to the end especially is the information is relevant to the field they are looking for. Make sure to include the source of your information.
>>>Start with a question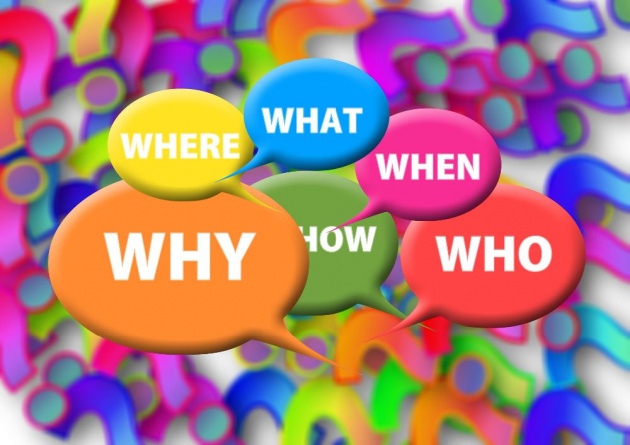 Image Credits: Geralt via Pixabay
Opening a post with a question will help retain the reader's attention. They may have the answer to the very same question and they would want to know if the answer would be the same. Others may want to know the answer and they will hold on for that reason.
>>>A Personal Story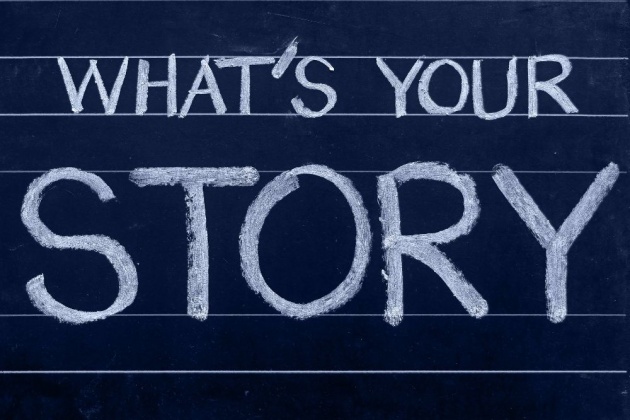 Image Credits: 742680 via Pixabay
It is effective to open a post with a story. People love to hear stories so we tend to stay longer whenever we hear one.
(3) The Blog Content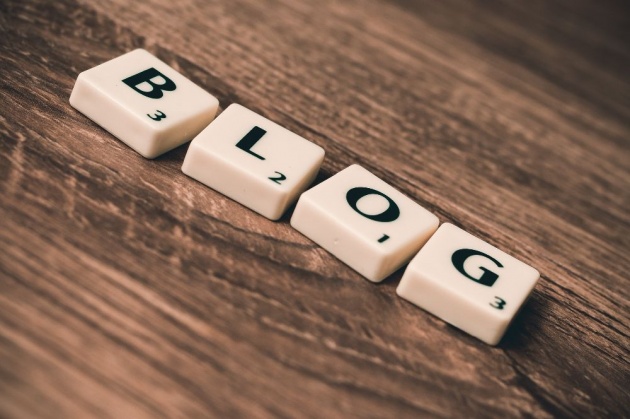 Image Credits: FirmBee via Pixabay
Content will always be the main carrying factor of a blog post. How we organize the main topic is the most challenging part of writing a blog post. What items do we need to include? How do we present the general idea?
One thing I do before writing my post was to create an outline of what I want to include in the post. I would usually divide the whole topic into sub-topics and I would work from that point. Though I divided the topic into sub-topics, I would see to it that the different sub-topics would lead back to the main topic. We should see to it that does not deviate from the main topic.
If we have a broad topic, we could probably divide it into different smaller portion and we could focus on one part rather than writing for one broad topic which could make it unorganized.
>>>Adding Relevant Images and Videos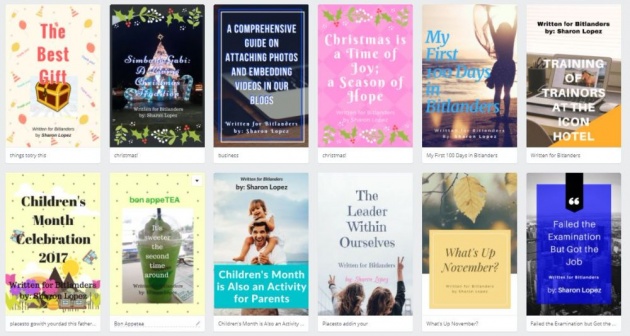 Image Credits: Sharon Lopez via Bitlanders
People are attracted to colors and visuals. Adding relevant photos to our content can help in order to retain reader's attention. It is best to use high-quality images. I personally use images from Pixabay. I also use personal photos and edit those through Canva.
>>>Providing Links
Links to support our points are necessary in order to provide a valid and reliable source to some information we presented. Linking back to where we get the data will add authenticity to the information we provided.
>>>Adding List
Adding a list to our posts when necessary will make it more organized and pleasing to the eyes.
>>>Adding Charts if necessary
Charts or graphs may be added when presenting data that requires comparison. Graphs or charts are easier to understand than a long numerical data.
>>>Infographics
Infographic is one way of presenting various information or data in one visually appealing layout. It is one way of imparting complex information in one easy and understandable manner. People are
The second most important thing Bitlanders is looking for in a blog content...
Blogs must be original, written by you, in your own words, and not copied and pasted from another article or website. If you want to include some sentences from the web in your blog, please use quotes (") and clearly mention and provide the link to the original source.
Source: Bitlanders
This is one of the most important things to remember, write in your own words and never copy the work of others. It will not only compromise your rating but worst, you will be banned from the site.
(4) Call to action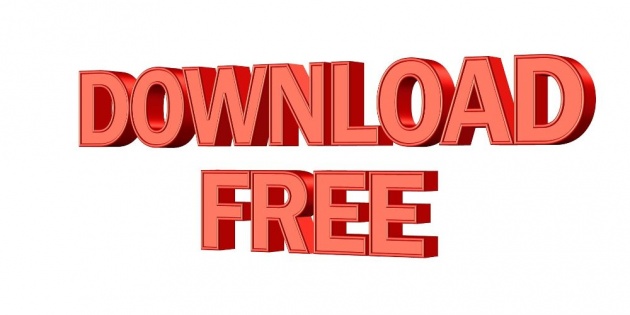 Image Credits: The Digital Artist via Pixabay
We should include in our post a call to action before ending our post. The whole idea of a call to action is to direct the readers to a desired course of action. What do you want your readers to do?
I hope I have given some helpful tips on how to get more stars for your blog posts here in Bitlanders.
Here is another video that could help you create an awesome blog post:
Video Credits: Neil Patel via YouTube
If you find this post helpful, perhaps others will also benefit from it. Don't forget to share.
Meanwhile, here is a Querlo Chat for you...
___oOo___oOo___oOo___
Written for Bitlanders
by: Sharon Lopez
Thank you for reading.
Please visit my BLOGS for more helpful tips.
Sharon Lopez is a graduate of Bachelor of Science in Commerce Major in Banking and Finance and currently working in the government handling programs on Business Friendly and Competitive LGUs.
You may visit me on Facebook.
_oOo_
Would you like to earn from sharing your ideas, videos, and photos? Join us in Bitlanders!
Disclaimer: The views and opinions expressed in this blog post are that of the author and does not in any way represent the agency or department she currently belongs.
Additional Note: The sites mentioned in this post are for information purposes only and links are provided for easy access. The author does not receive any remuneration from the said companies or sites.