I have read sis Dysentery Analyn's microblog. (Click the blue font color). So this blog is dedicated for her and also for those who always hesitate to post in Facebook because their friends (readers) are their family or relatives. Here is how to hide your Facebook posts with your family. I do this for almost 7 years (since when my Facebook account created).
All you have to do is to make a list and group your friends.
How to make a list?
Click the profile you want to include in the list. For example, your uncle or auntie. Then under the word "Friends", click the Unfriend. haha kidding aside. Click "Add to another list".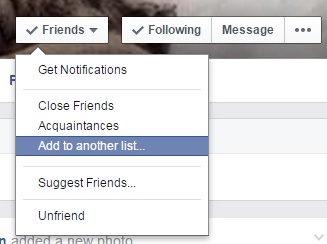 Next, click the "New List".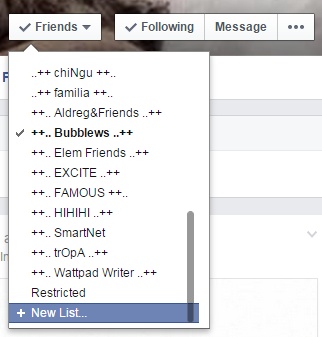 Lastly, go to the privacy button (Who should see this) then click "custom".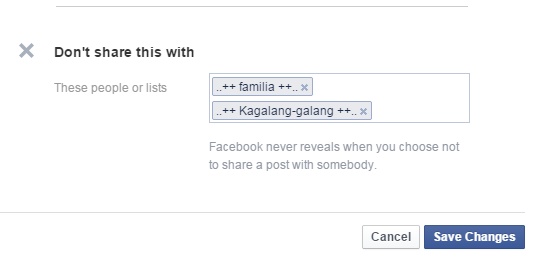 Easy as that. Right? Your problem solved.
*I've named it "Kagalang-galang" because those were my teachers and professors. And "familia" because those were my relatives.
So far, I have 16 lists. I want them to be grouped so that I can't forget who are the members of here, there, and everywhere. Lol
No P.S and lot of P in this blog. But again, Salamat sa may pake!