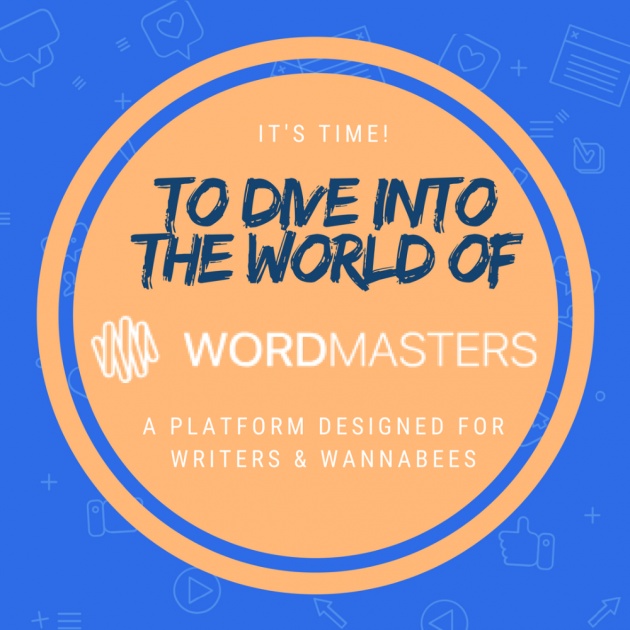 Image edited in Canva credits: Jean Beltran via bitLanders
On the world wide web, earning money is possible. There are so many ways in order to start receiving dollars or pesos, may it be in the field of your line of businesses, for gamers, there are only games that pay, for artists, there are certain skill paying sites like Fiverr, programmers, and other IT related stuff can perhaps find their clients at Upwork and so on.
Video credits: EliteDoMarketing via YouTube
For writers and bloggers, there are several places that suit us just like bitLanders and steemit, to name a few. Although there might seem to be some scam sites, there are always going to be some legit ones and that's what we have to determine and ensure before really investing our time and energy to it.
Today's blog is all about Wordmasters and how to jumpstart your writing or blogging career with this brand new find, thanks to @haruo for introducing it with his blog: Wordmasters.io Review – Legit or Scam?
What is Wordmasters?
Image credits: wordmasters facebook page
"A Platform Designed for Writers & Wannabees" - Wordmasters
The tagline sounds cool and millennial. According to their website, the platform is designed for those who love writing and they have a video embedded showcasing what they are and how they work.
Video credits: Wordmasters via Jean Beltran's YouTube Channel
Wordmasters take pride with their flexible work time, they also have a steady stream of work projects, it doesn't require the users to really bid or look for clients because they are already given! Sounds interesting though!
From the site as well shows their payment gateways and banks! It is surprising to see that they offer mostly Filipino banks so I checked further and found they are actually based in Cebu, Philippines! That made me become more curious about this company!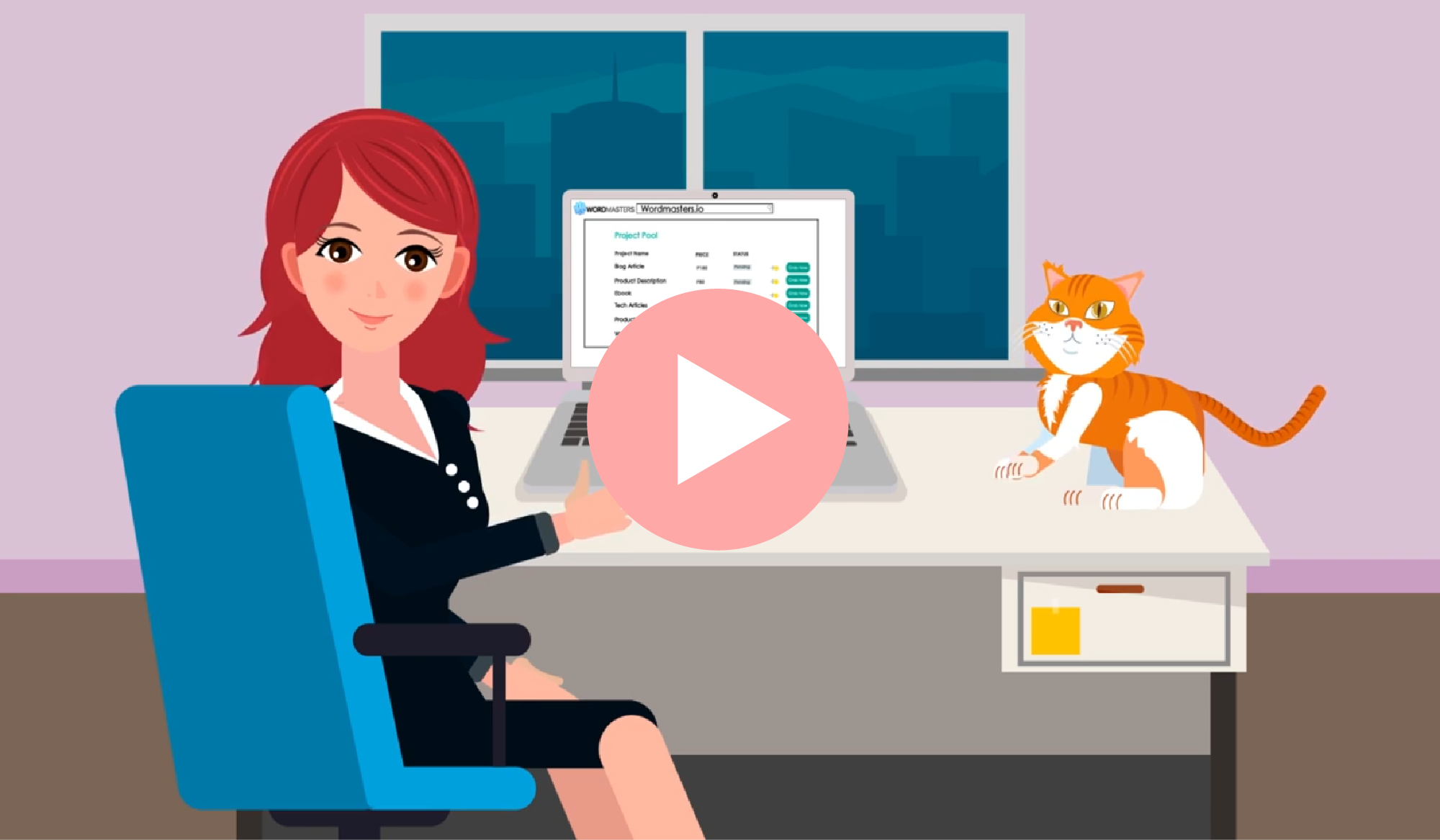 Image credits: wordmasters
Later on, I found they are hiring Core Members! The benefits provided seem inviting especially to those who are looking for jobs. They have free air-conditioned lodging, free food, and electricity plus internet, they got health insurance covered, training allowances and a monthly basic salary of Php 14,000 and bonuses.
While their hub is still in progress, a preview of how it looks like is as well displayed. Those who are willing to be relocated to Cebu can definitely apply. Just become a junior writer and proceed with their Core member application.
How to Become A Junior Writer at Wordmasters?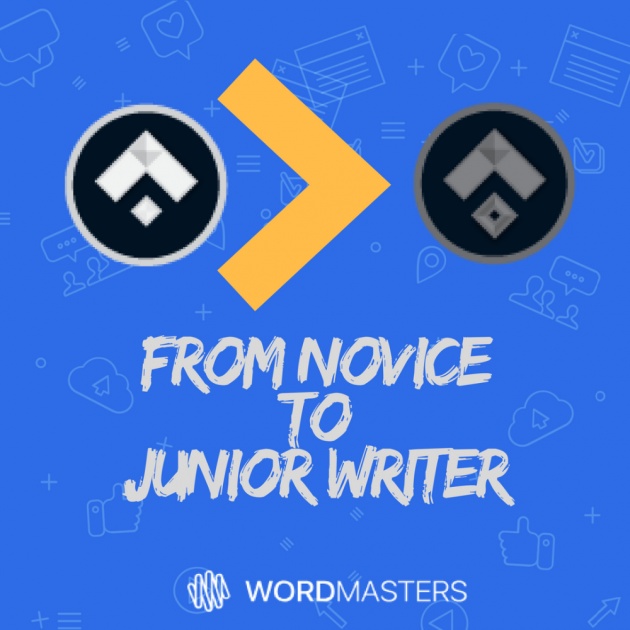 Image edited in Canva credits: Jean Beltran via bitLanders
Speaking of becoming a junior writer at wordmasters, I went through the process of becoming one so I can share this with you as well so that you'll have an idea on how to go and for you to assess if this is really something that you want to get into.
The truth is that when I was reading @Haruo's blog about wordmasters, I was a little scared that I might not be able to pass their training tests and specific examinations. Well, since it scared me, I went ahead and tried it. You know what scares you could be something worth trying! So to those who get scared at something, face them and you'll realize they are not really that scary after all.
What's beautiful about the site is the presence of Amber. Who is Amber?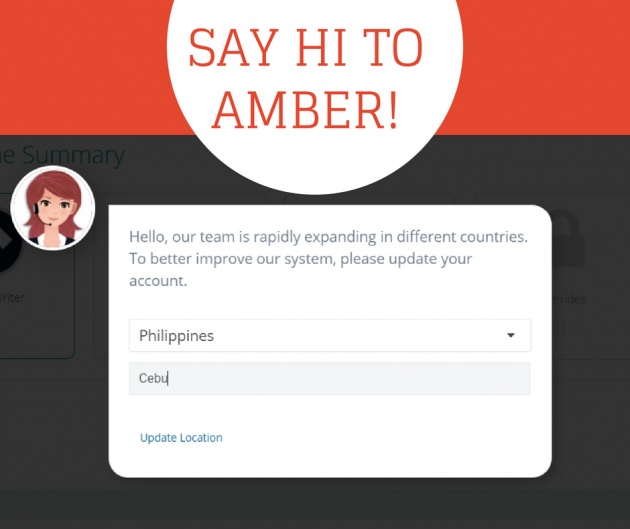 Image edited in Canva credits: Jean Beltran via bitLanders
Well, if we here in bitLanders have Micky-the-Slanted-Salerno, wordmasters has Amber, she's an online assistant who shows up on certain pages whenever necessary. I guess she'll appear in all users, providing guides and information on how to proceed and where to go.
Upon logging in, Amber will show up and advise to click on the Objectives section on the left-hand side of the page.
Objectives Panel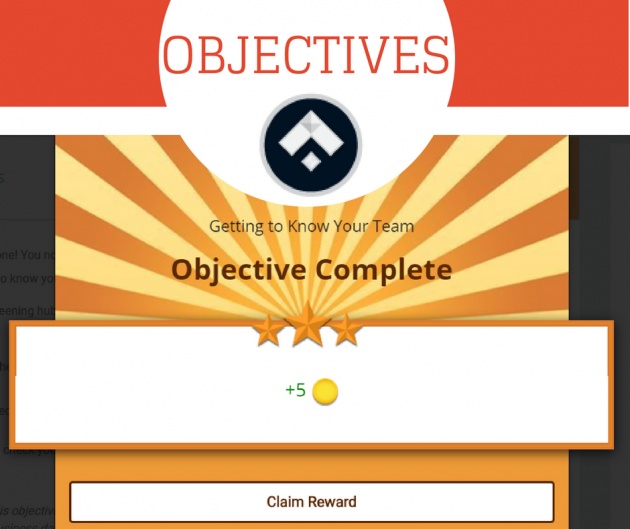 Image edited in Canva credits: Jean Beltran via bitLanders
Objectives are guidelines on how to get started with writing. As much as we want to start writing, this is not the case with wordmasters, one should go through the site tours as well as completing several account requirements before writing.
One of the processes required is to complete the profile by adding a profile picture and verifying the email address. This is pretty understandable and Amber shows the steps clearly.
Oh! The page also has recent activities section so you'll know that you are not the only one who's working, there are a lot of novice writers who are also getting through their way to become a junior writer!
Rewards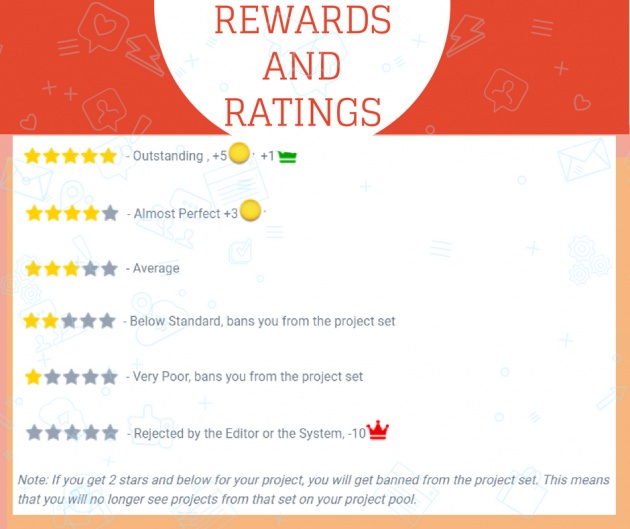 Image edited in Canva credits: Jean Beltran via bitLanders
It excites me that wordmasters is somewhat similar to bitLanders in terms of the stars, coins, and crowns. Let me expand this part right here.
Stars are also ratings, each article submitted are rated by their editors. The review takes also a week or two, sounds familiar? Well, I can visualize Miss Hillary in fact!
Then comes the coins. They are required to proceed with certain activities like taking the eLearning tests. However, they also provide you with free 10 coins upon completion of certain objectives. So for me, the coins are similar to gems in bitLanders where we need them in order to submit a blog. While we need to buy our gems, in wordmasters, they have to get ways to earn them such as referrals.
Crowns, while we here buy them, their crowns represent a certain reputation within the site. It's quite interesting to earn them so I am going to try that and see how I can make use of their crowns.
eLearning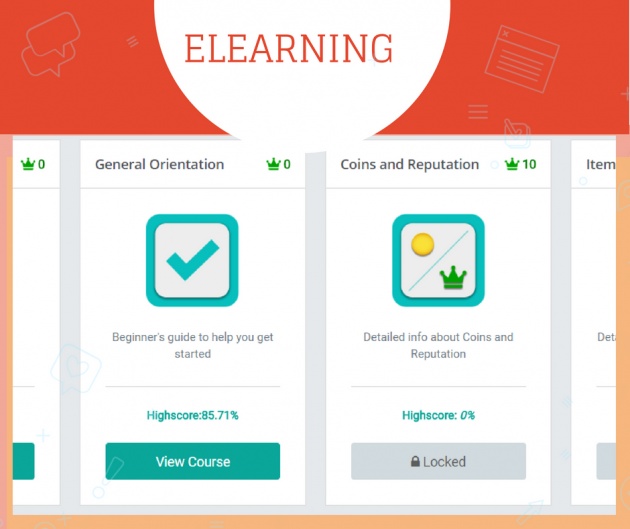 Image edited in Canva credits: Jean Beltran via bitLanders
You can't start writing without passing the English Basic and General Orientation so it is best to proceed to that part right away when you have enough time to spare.
Remember, these are tests so you have to read thoroughly each question and instructions to proceed. I had taken my English Qualification Test in one take, I took time but ended up with 82.5% while I got 85.71% for the General Orientation.
Note that before taking the orientation test, there is certain information that they provide so you got to take notes too or else you'll end up failing.
Projects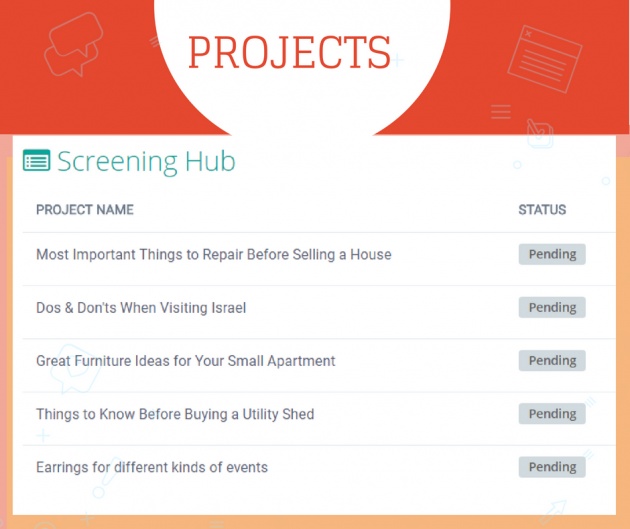 Image edited in Canva credits: Jean Beltran via bitLanders
As soon as you have completed the first two tests and passed it, you are now going to take two screening hub projects to become a junior writer at wordmasters!
This is a little stressing because one, they provide the topic, and two, there's a time constraint. Yes, unlike bitLanders where you can talk about anything and everything under the sun, here, you have to stick with the given topic as well as the guidelines such as writing it in a word document and specific title holders but that's really something that we can just follow easily.
The project pool, however, is not constant, as the number of writers increases, the projects might run out if you won't grab anything. Also, note that when you grab a project, you only have 10 minutes to start it, if not it will return to the pool. Once you started the project, it is also important to complete it immediately or in a good amount of time so as to retain a healthy project duration.
The review takes two weeks or more depending on the site's editor. This is for me a long process, I hope they can shorten that.
Also, bear in mind that there are guidelines and specific requirements to pass a project, they are laid out in the site and it is best to follow it to ensure a post in the junior writer's club!

Image screenshot from wordmasters credits: Jean Beltran via bitLanders
That's it! You may also join me there and let's start writing together! Sign up with my referral link: join wordmasters with jean!
______________________________________________________________________________________________
This blog entry was written and published by Jean Beltran-Figues for bitlanders.com.
Join me, click here to sign up and claim your $1.
Let's talk about cryptocurries: altcoinstalks
Are you a traveler? Book your next hotel through Airbnb and claim your ₱1,600: jeanf3125