How to Open a Payment Center Using Your Phone
Video Credits: Coins.ph via YouTube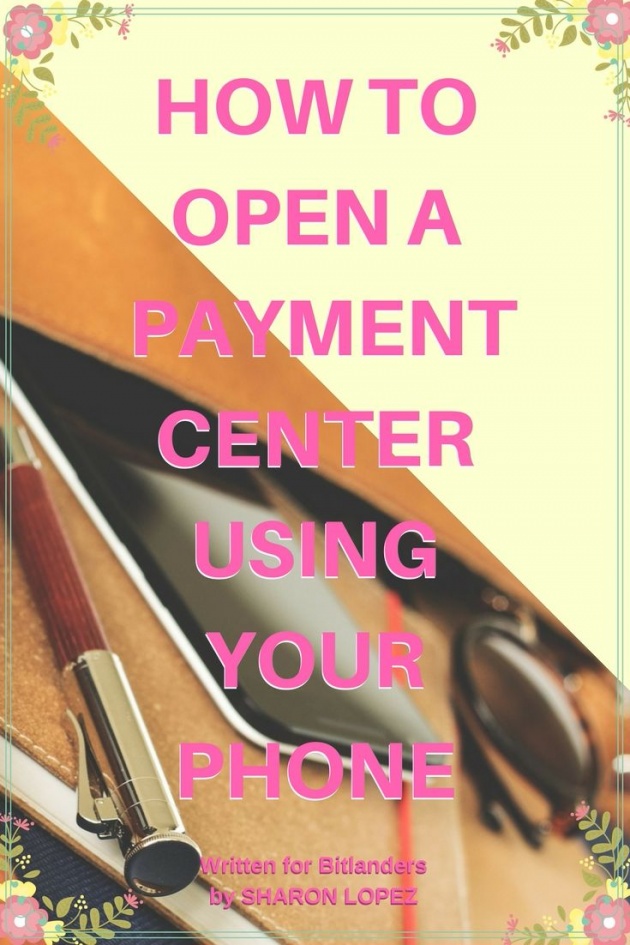 Image Credits: Sharon Lopez via Bitlanders
Photo of phone and handbag credits: LUM3N
Most individuals who are working as an employee or other corporate jobs have one common problem when it comes to payment of monthly dues, fees, and other bills. They are having an issue allocating time for this activity due to the hectic schedule they may have in their workplace. Upon observation, I noted that this is a recurring issue because we need to pay bills and dues on a monthly basis. Going to the banks, electric companies, water districts, and other institutions may consume most of our time which we could allocate for more important tasks.
With the given situation, we can somehow provide a solution that will not only help the community but will also give us an additional source of income. One of the most appropriate services we could offer is having a payment center which could cater those individuals who are near our place or location. This service will not only make the payment of bills easy for them but also a peace of mind.
As an individual with a high entrepreneurial skill, you can provide a means to ease the recurring problem without an additional cost or with a minimal fee. An individual will most likely acquire a service from you especially if they are aware that they can save time, effort and money.
A good example of this is payment of a monthly electric bill. Every month, an individual will go to the electric company where he could pay for the previous month's bill. Going to the office of the company may require a certain amount of time and most probably, they need to take a public transport or their own vehicles which will require them to spend an additional cost.
Image Credits: Planettery.Wordpress.com
Moreover, after reaching the office where we need to pay our bills, we will find a long queue of people waiting for their turn. How much time do we need in order to pay our monthly bill? Every month we are suffering from the same problem. But we have to bear with it, otherwise, we might be encountering a much greater problem if we will not pay the bills on time.
Having someone who could offer the same service at the same cost or even with a minimal additional cost, would certainly encourage the person to avail of the service.
But the question is, can we offer this service without spending a lot of money?
The answer is Yes.
In my previous blog post, 10 Small Business Ideas to Start This 2018, I have discussed the different ways to have an additional source of income with a minimal amount of capital. One of the things I included therein is the opening of a payment center.
Did you know you can even open up a payment center using only your phone?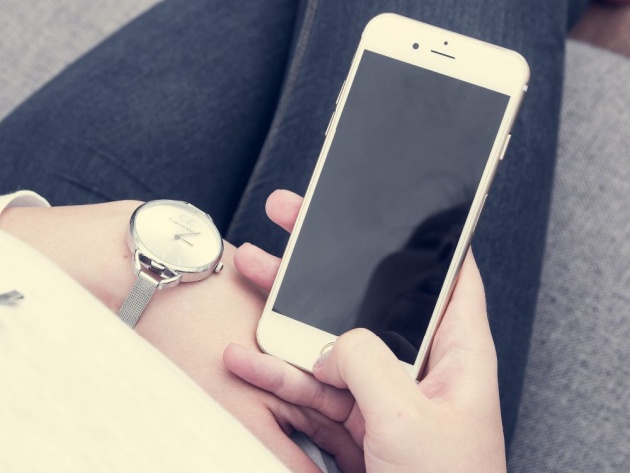 Image Credits: DairuszSankowski via Pixabay
Yes, the least that we need is a mobile phone. Of course, we can also use computers, laptop, or tablet.
How Can We Start a Payment Center Using Our Phone?
(1) Create an Account
With almost everything can be done with the use of our mobile phones, it is not anymore impossible to have a payment center using only our phone. This can be done with the help of the only Bitcoin and Peso Wallet company operating int he Philippines, Coins.ph.
I have been using Coins.ph to sell mobile loads to my friends and officemates. I only use my mobile phone for this service. Although I am not so serious considering that there are other colleagues who are selling loads. I would only offer my product when others could not provide such. I use it mainly for my personal use. Recently, I have come to know that the people offering load top-up cannot provide customers who would like to purchase bigger amount of loads. This is the reason why I decided to be serious about this.
Furthermore, I decided to learn more about the other services being offered by Coins.ph and discovered that I could offer more than selling mobile loads. Thus, the idea of offering payment services came into my mind.
Basic Requirements:
If you currently have an account with Coins.ph, you can just upgrade your account to Level 2 which will entitle you to have a daily cash-in and cash-out limit of PhP 50,000.00 ($1,000.00). A national ID and a selfie verification is the only thing needed for this. However, if you are planning to have a bigger daily limit, you may opt to upgrade to Level 3 or to a business account.
If you don't have an account yet, you may create one Here. (Not a referral link)
In order to upgrade to Level 3, you can submit your proof of address or any bill in your name. Upon verification, they will upgrade your account and you can have a daily limit of PhP 400,000.00 ($8,000.00).
Here are the different account levels with the corresponding daily and monthly limit for each level.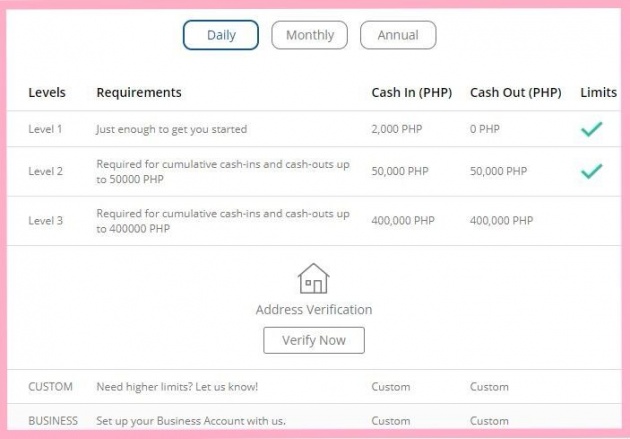 Image Credits: Sharon Lopez via Bitlanders
If you need higher limit or you might decide to upgrade to a business account, you may contact Coins.ph.
(2) Deposit the needed amount to the nearest Seven Eleven Store near you.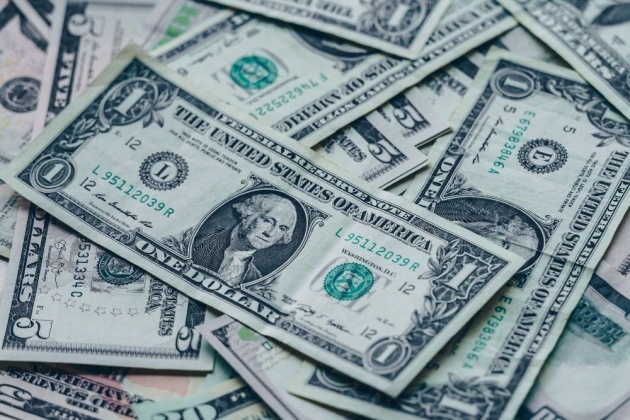 Image Credits: Stock Snap via Pixabay
(3) Login to you Coins.ph Account and click Pay Bills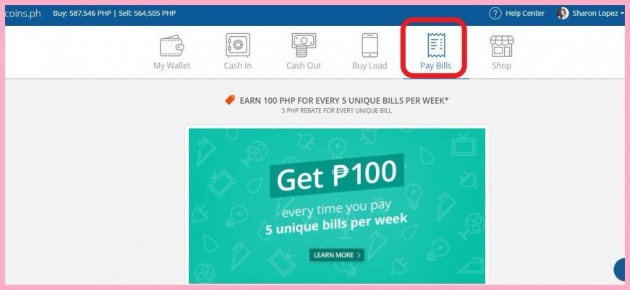 Image Credits: Sharon Lopez via Bitlanders
(4) A new form will open giving you the different options. Fill out the required fields and click 'PAY BILL'.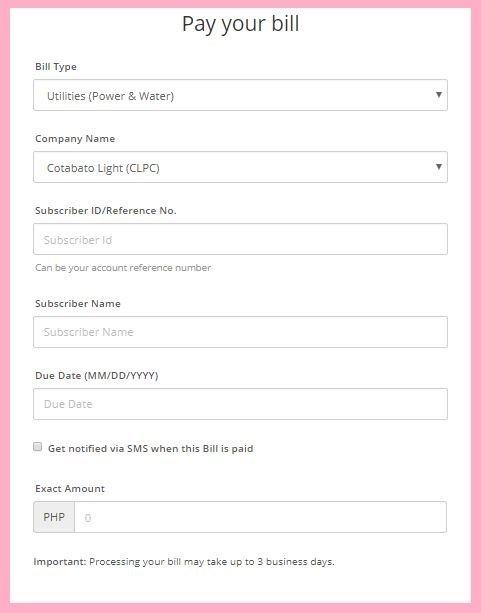 Image Credits: Sharon Lopez via Bitlanders
You will receive a confirmation receipt once the bill was paid.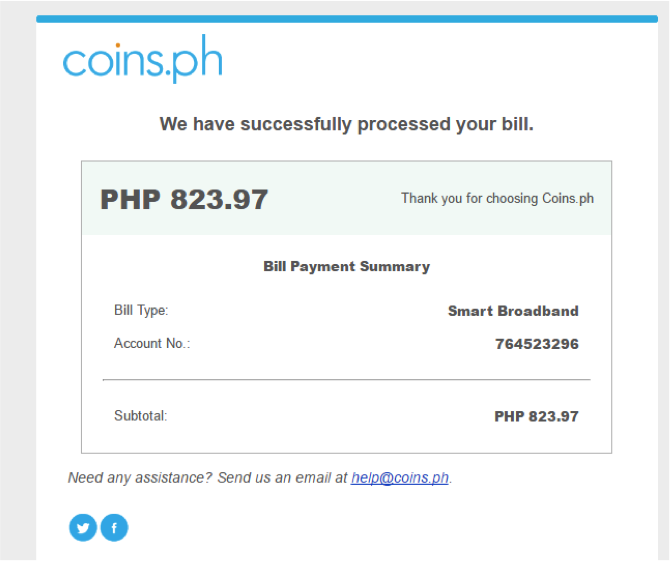 Image Credits: Coins.ph Support
There are more than 80 billers in Coins.ph. Click here to see the list of supported service providers. Technically, you can pay almost all types of bills with Coins.ph. The list includes Broadband Companies, Cable Channel Providers, Credit Cards, NBI, NSO, Home Credits, Insurance Companies, Utilities, Tuition fee for selected universities and a whole lot more. You can even pay your SSS contribution.
The processing would usually take up to 3 days. So, we should see to it that we give allowance to prevent any problem related to due dates.
Here is a sample of the bill payment process...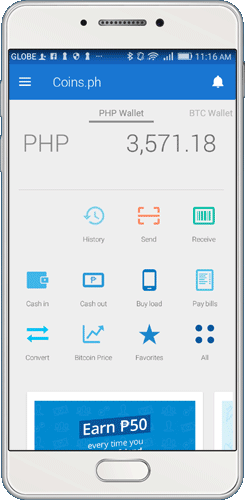 Image Credits: Coins.ph Support
The process is so fast and easy. Once the community knew that it would be convenient to pay bills using this app, they will become your regular customers.
The best thing about this is that you can transact business anywhere. With this method, you can earn an additional income using only your phone.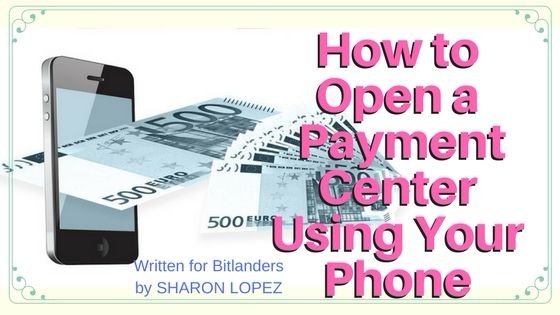 Image Credits: Sharon Lopez via Bitlanders
The video below will teach you on how to cash in funds to your Coins.ph wallet. enjoy watching!
Video Credits: Coins.ph via YouTube
Thank you, everyone, for dropping by. I hope you have a great day!
Meanwhile, here is a Querlo Chat for you...
__oOo___oOo___oOo___
Written for Bitlanders
by Sharon Lopez
Thank you for reading.
Here is the link to my BLOG POSTS
Sharon Lopez is the owner of Online Working Solution.
A Blogger/Writer and a Humanatic Call Auditor
''''''''''''''''''''''''''''''''''''''''''''''''''''''''''''''''''''''''''''''''''''''''''''''''''''''''''''''''''''''''''''''''
You may visit me on
Facebook, Twitter, Pinterest and LinkedIn
///////////////////////////////////////////////////////////////////////////////////////////////////////////////////////////
Would you like to earn from sharing your ideas, videos, and photos? Join us in Bitlanders!
///////////////////////////////////////////////////////////////////////////////////////////////////////////////////////////

DISCLAIMER: The views and opinions expressed in this blog post are that of the author and does not in any way represent the agency or department she currently belongs to.
ADDITIONAL NOTE: The sites, videos, and photos presented in this post are for information purposes only and links are provided for easy access. The author does not receive any remuneration from the said companies or sites.