Hello dear friends.
Today I want to tell you some useful tips for working with bitlanders. You can use these tips to earn more easily using bitlanders community.
Firstly I want to tell you that basically what is bitlanders and how it works.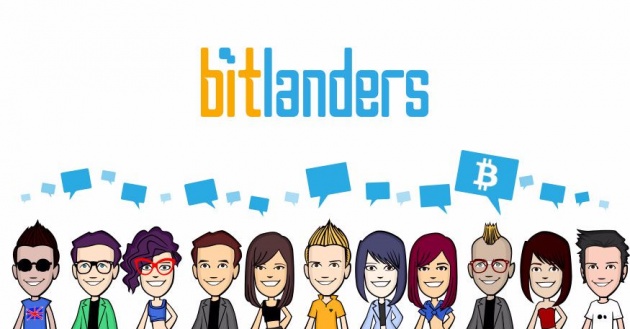 What is Bitlanders?
Bitlanders is a social platform in which users upload quality content and get rewarded in bitcoins crypto currency. Users can use their rewards in bitlanders online market and further they can withdraw them.
How does bitlanders pays?

Bitlanders uses ads on its site and get payment from them and furthers pays its users.
How to sign up on bitlanders.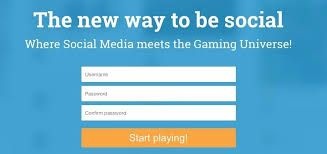 You can easily signup or join bitlanders by just using www.bitlsanders.com
You can using bitlanders in following two ways.
Using gmail account: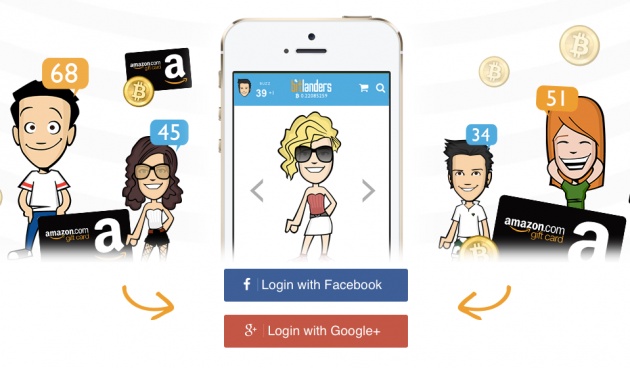 You can use your gmail account to easily signup for bitlanders.
Face book account:

You can use face book account with bitlanders and easily signup.
Micro blogs: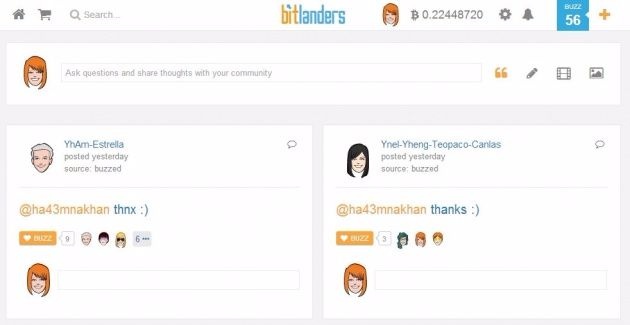 You can posts simple status updates to your bitlanders account. These are called micro blogs in bitlanders community.
Restrictions in micro blogs.
Bitlanders have made some restrictions in uploading micro blogs.
Same posts.
Do not post status updates more than one time. Please avoid copying a post and further pasting them again and again.
Fake postings.
Don't make fake postings. Fake postings contain counting, English words etc.
Galleries:
Galleries contain images and pictures uploaded by users. Galleries contain different type of pictures. These pictures must be original. No downloaded photos or bad photos.
Blogs:
Blogs contain images and videos together with combination of English written paragraphs that present the main subject of something. Blogs can be submitted for review to bitlanders. These reviews will help users in reaching to top scores.
How to work with bitlanders:
Bitlanders must be logged in daily to gain reward. If you do not log in daily then your score will decrease. Because it pays us daily reward as much as we can. Now daily you have to do following work to compete with other users and to get high score.
Daily quests:
Daily quests are delivered to your timeline in daily routine to gain extra power ups and help user to gain more reward. These daily quests are as follows.
Read 5 blogs:
This quest is used to gain +1 power up. You have to read 5 blogs from anywhere in bitlanders. Very easily you can get this buzz bonus.
Watch 5 videos:
This quest will give you +3 power ups and will increase you buzz score. You just have to watch any 5 videos of your choice from any user's timeline.

Bring a friend to bitlanders:
You can get +3 power ups easily by inviting one friend to bitlanders.
Updating Micro blogs:
Micro blogs are fastest way to communicate with friends. Updating micro blogs daily will help you in reaching high score. Your friends will visit your timeline and buzz (or like) your micro blogs.
Updating Video Section: Uploading videos daily will help you in get extra earnings and in increasing visitors. Upload quality videos and earn more. Doo not upload videos that are not appropriate.
Uploading galleries:
Uploading photos regularly helps you in getting more visitors to your profile. And earn extra earnings. Upload quality photos and original stuff to get more likes. Do not upload poor quality photos.
Writing Blogs:
Bitlanders allow users to write quality blogs for submitting to bitlanders team for review. This will increase your earnings more rapidly and will help you to get extra power ups. Write blogs on any topic of your choice and then submit for review. A blog submitting will cost 10 gems.
Market:
Bitlanders has its own market that has multiple items to decorate your avatar and to get extra direct power ups. Some items cost gems and some items can bought through bitcoins.
Leader Board:
Leader board shows your rank and other top leading users.
Your rank can also be shown here.
Buzz other user posts:
Daily different posts are shown on your timeline of other users that are subscribed by you. You work is to buzz them and you may also comment on different posts.
Share different posts:
Share cool videos and pictures to other social plat farms like face book, twitter and Google plus.
Here are video tutorial for Bitlanders.
I hope that these tips will help you.
Thanks for visitings.
All images source: Google.com
All videos source: Youtube.com