College application season is fast approaching. And while parents may be thinking about high tuition costs, simply applying to school can cause sticker shock by itself.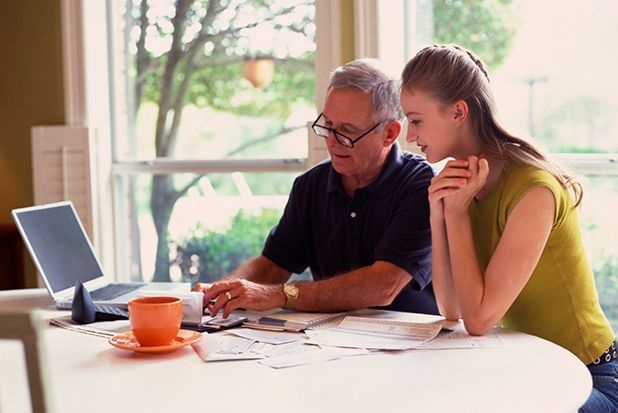 "It costs $50 to $100 to apply for admission, and if you're applying to a significant number of colleges, that can add up," says Mark Kantrowitz, senior vice president and publisher at Edvisors.com, a leading website for planning and paying for college. "Most people apply to five or six schools," he says, "but I've heard of people applying to as many as 30 schools, especially when families are concerned about college affordability" and want to compare financial aid packages.
Applying to fewer schools obviously saves money, but it also leaves students with fewer options to choose from. Here's a look at several alternatives.
Use the Common Application. Over 500 public and private universities use the Common Application, an online platform designed to streamline the application process, and many of them waive the application fee for applicants who use the Common App. "It's contributed to the increase in the number of applications that people submit," Kantrowitz says. "In many cases, you can reuse essays for multiple colleges. Just be sure to change the name of the college in the essay." He's read many college admission and scholarship essays that referenced the wrong college or scholarship, so encourage your student to double-check her work and avoid making that embarrassing faux pas!
Apply early action. Kantrowitz isn't crazy about students applying early decision, because that binds them to the school if they get in. Instead, he suggests applying early action. If your high school senior gets in, he can still apply elsewhere but can cast a smaller net (applying only to schools he really wants to attend) because he already has one acceptance. "Rather than applying early to a reach school," Kantrowitz says, "apply early to a match school" — a school where it's pretty likely you'll get in but not as assured as a safety school. "You're more likely to be admitted early at that school, and then you can eliminate the need to apply to any safety schools. If you apply early to a reach school, then you're in panic mode if you don't get in."
Get a fee waiver. Some colleges waive the application fee for veterans or families with demonstrated financial need. "The College Board has this new program where if their formula determines that you have high financial need, they will waive the charges for sending their profile reports for schools," Kantrowitz says. "They have quite a few schools that have agreed to participate in this Apply to Four or More program, where they waive application fees for low-income students."
Bonus tip! As you're applying to college scholarships, some also require an application fee, but Kantrowitz warns students and families away from those. "Never invest more than a postage stamp to apply for scholarships or get information on scholarships.
Thanks for Reading My Blogs...