I was approached by our neighbor, a teacher, complaining that her important documents in her USB flash drive can not be seen in the contents. According to her, she only plugged her flash drive in a computer in their school but when she checked it in her laptop, all contents are missing except some unknown files.
Here how it looks like: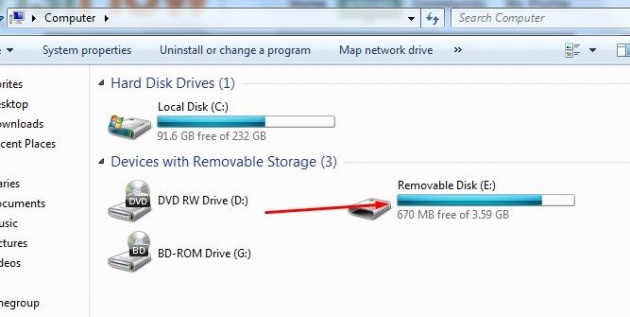 It shows that the flash drive is almost full. But if you open it, here's how it looks like: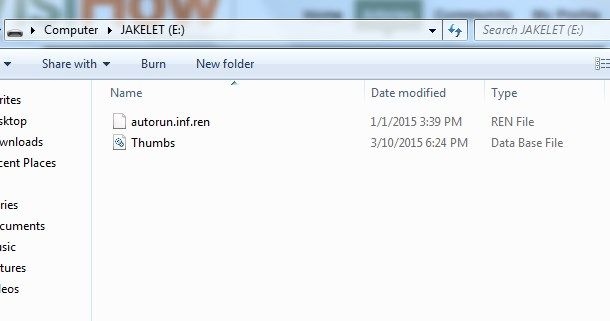 Only some unknown files can be seen. The other contents are hidden by virus that are usually found on unprotected computers.
Here is how to solve the problem and show the contents.
1. First, scan it with an antivirus. .After that, go to "Start" in you computer, type cmd on the search box and choose the "Command Prompt" labeled as cmd. You can also access the command prompt through Start>All Programs>Accessories>Command Prompt.
2. In the command prompt window, access the flash drive by typing the drive letter followed by a colon, in my case it is E:. Don't forget to press Enter.
3. After that, type attrib -s -h -r /s /d and press Enter. That was the command to show the hidden contents. Take a look at the image below.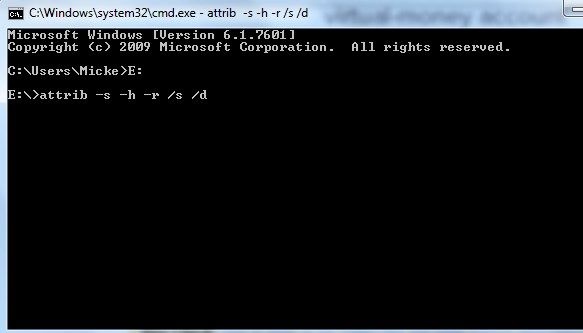 Well, that's it! If you have followed the instructions correctly then you have solved the problem. Go open you flash drive and you'll see your contents again. Don't forget to delete those unknown files caused by the virus.
Thank you! Stay tuned for more geeky posts.