Video Credits: Cola Wu via YouTube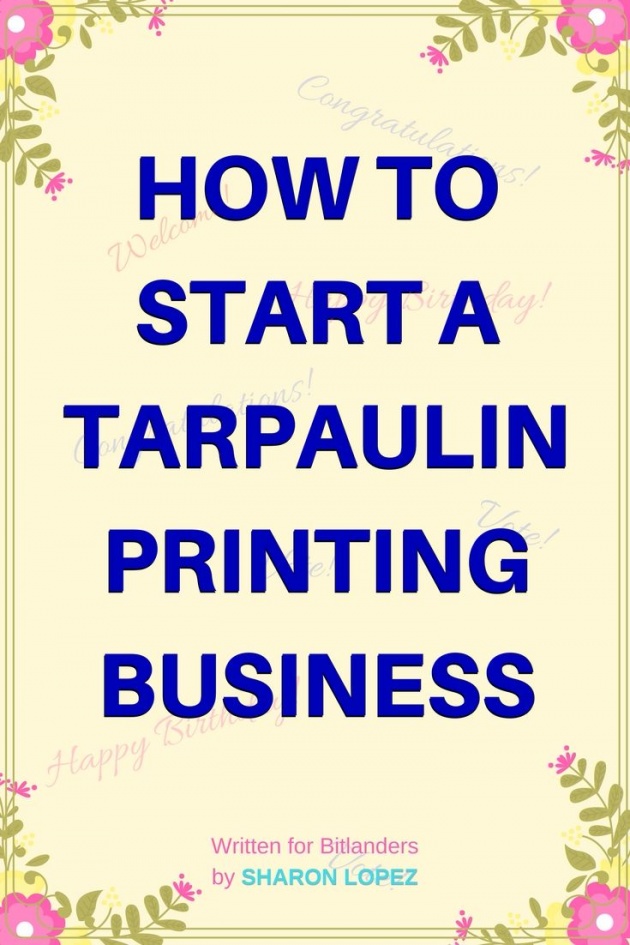 Image Credits: Sharon Lopez via Bitlanders
Tarpaulin printing is one of the thriving businesses in the Philippines today. With today's growing demand for printed materials for different occasions, opening a tarpaulin printing shop could be a profitable business. A good entrepreneurial ability combined with artistic skills is all you need in order to succeed in this endeavor.
As I travel from home to my place of work and back every day, I noticed that most individuals are now inclined to using these printed tarpaulins for different occasions. So, if you are contemplating on what specific business you would like to open, I would suggest a tarpaulin printing business.
Related Post: 10 Small Business Ideas to Start This 2018
Growing Demand for Tarpaulin
Image Credits: Pixelboards Inc. Facebook Page
One of the basic considerations we have to look into when planning for a business is to gain an insight of the demand of the product in the market. This will give us sufficient data which we can be used during the planning stage and targetting specific markets. Likewise, knowing the data will give us a clear view of the size of the market we have to cater during the time of actual operation. Conducting an actual survey or studies will probably give us a definite knowledge to come up with a more reliable feasibility study concerning the matter.
Based on observations, many individuals, groups or organizations, business establishments, private corporations and government agencies are using tarpaulins during special events as a way of informing the public of the activities or they are or will be conducting.
Here are the common uses of printed tarpaulins:
>Advertisements
>Birthday Events
>Welcome Banners for Especial Guests
>Banners and Backdrops for Training Events and Seminars
>Graduation and other Greetings
>Political Campaigns
>Business Signages
Here is another thing to consider, unless otherwise postponed by a special law, election happens in the country happens every three (3) years. It is a common knowledge that a candidate may spend millions of pesos just to win an election and part of election campaign activities are placing of campaign ads and banners.
There are a lot of events happening every day that requires the use of banners. As the passing of years, the demand for this product is continuously increasing. Thus, it is a good option for entrepreneurs to take a look into.
Starting a Tarpaulin Business
Like any other businesses, opening a tarpaulin printing shop would require permits and licenses before we could operate. We also have to consider what types of equipment we need and other related concerns to ensure a smooth flow of business operation.
<>Business Requirements<>
Image Credits: Isensey.com
Department of Trade and Industry (DTI) or Securities and Exchange Commissions (SEC) registrations are required as well as Bureau of Internal Revenue (BIR) permits for the issuance of official receipts and tax payments. Likewise, as an employer, we need to secure Social Security System (SSS) Registrations, Pagibig and Philhealth for our employees.
>Printing Machine
Image Credits: Alibaba.com
This is the main equipment we need in order to pursue the business. A high-quality machine with a clear after sales agreement shall be taken into consideration. There are companies who are offering six (6) months to one (1) year payment terms on machines. Others may even offer training and a good back up support. Choosing a good supplier is a critical part of the decision we have to make before starting.
>Computer
Image Credits: sea.pc mag.com
A high-quality computer is needed as we have to install design software needed for layouts and design. If we are planning to cater a larger group of clients, it is advisable to have several computers for designing and backup purposes.
Image credits: kelingraphics.blogspot.com
As a business offering services to its clients, we should also give due consideration to the supplies and consumables that we need. Make sure that we come up with a good agreement with our supplier before starting.
Image Credits: graphicdesignschools.com
Unless you know you have trusted employee, it would be an added advantage if you as the owner has the skills and you would only hire other graphic artists as a backup. It is really important that you know personally how to do the whole process on your own. This would save you from any problem during the actual operation. Losing a client is the last thing that you want to happen because you cannot provide their orders due to lack of personnel.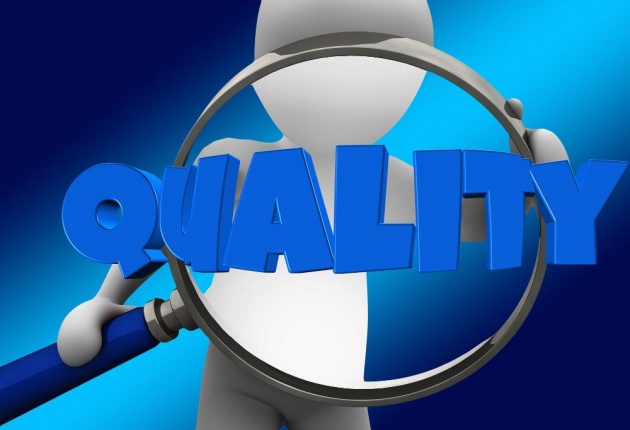 Image Credits: Geralt via Pixabay
The quality of the print out will always be composed of two things, the level of the skill of the graphics artist and the materials used for the production. Low price may only attract customers during the first transaction. They will eventually look for those with a better quality output.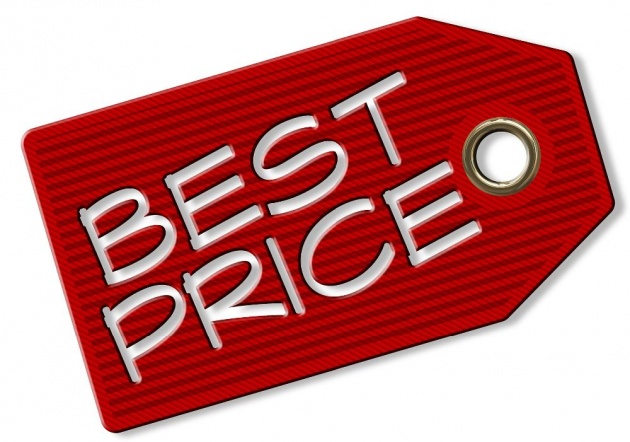 Image Credits: Geralt via Pixabay
Although quality is the main consideration on the part of a client, we should still conduct a thorough research especially with the current players in the business. A little difference can do some tricks. But like I've said, pricing is only secondary. Quality is still the main factor to consider.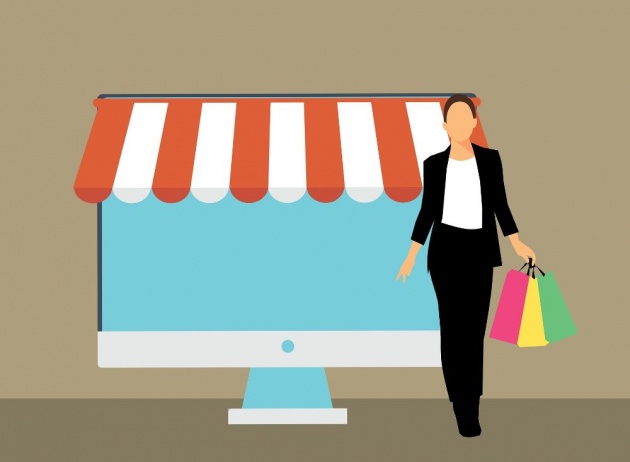 Image credits: Mohammed Hasan via Pixabay
Accessibility is always a good factor for any business especially if you are just starting. Make sure that your location is easy to find and conveniently located.
<>Promotional Activities<>
Make sure you have a name which is easy to remember and have it placed in a prominent area of your business. This way, even those who have no intention to acquire a service from you will easily recall the name and can somehow share it with other individuals who might be looking for a place to have their banners printed.
Having a Facebook Page can also help you reach out to a larger number of people. Make sure to answer queries on time and be courteous.
On the final thought:
Just like any other businesses, engaging in a tarpaulin printing business requires flexibility, dedication, and extra hard work in order to be truly successful. If we love the thing we are doing, we will devote more quality time to this activity having in mind the quality of the output on every project that we deliver.
With the increasing numbers of competitors around us, it is important that we focus on the quality of the product. Likewise, taking into consideration the welfare of our employees is also a good thing to consider.
Here is another video showing us how to fully understand the image size for large format printing:
Video Credits: Photoshop Universe via YouTube
Meanwhile, here is a Querlo Chat for you...
__oOo___oOo___oOo___
Written for Bitlanders
by Sharon Lopez
Thank you for reading.
Please visit my BLOG POSTS for more articles
Sharon Lopez is the owner of Online Working Solution.
A Blogger/writer and a Humanatic Call Auditor
''''''''''''''''''''''''''''''''''''''''''''''''''''''''''''''''''''''''''''''''''''''''''''''''''''''''''''''''''''''''''''''''
You may visit me on
Facebook, Twitter, Pinterest and LinkedIn
///////////////////////////////////////////////////////////////////////////////////////////////////////////////////////////
Would you like to earn from sharing your ideas, videos, and photos? Join us in Bitlanders!
///////////////////////////////////////////////////////////////////////////////////////////////////////////////////////////

DISCLAIMER: The views and opinions expressed in this blog post are that of the author and does not in any way represent the agency or department she currently belongs.
ADDITIONAL NOTE: The sites, videos, and photos presented in this post are for information purposes only and links are provided for easy access. The author does not receive any remuneration from the said companies or sites.