Currently was writing on my husband and I's Siquijor Adventure when I thought I should stop with all the travel stories just for now and go with what helps other users too.
Actually, I was all hyped today with writing about travel stories since I was able to finish one story yesterday about the Anda Beach and I was still eager to write more but then, I thought it's been all about travel so let me pause a bit and I'll get back to it later after this blog.
Now, what will I be writing about? Previously, I shared on How to Start Using bitLanders and I know that is not enough. When joining some online earning sites, it is just practical for someone to be asking, how am I able to earn on this site? You don't want to spend lots of time on a site and not getting something back. Oh! I apologize for that but it is true. Although there are lots of users subscribed to or is using another site where they aren't able to get anything something from whatever they are doing. They maybe able to get likes and shares but that's it.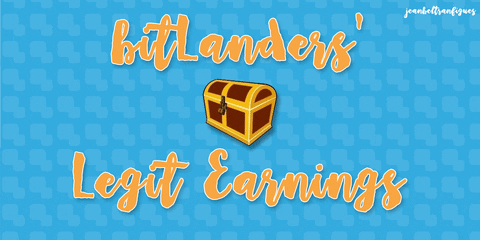 I would say that every second of our lives is precious and that we have to make the best out of it. I admit I still use these sites to communicate with my family and friends but I don't dwell with it that much compared to before. For me, I'd rather be using a site which will help me with enhancing my writing skills as well as helping me with the monetary part.
Anyways, I'd like to go straight to the point. Here are the things that I had done before and these days which had definitely help me reach my position now with bitLanders and importantly, had helped me earn as much as 100+$ per month. Note, this is just my side work since I also have a full time job.
Step 1.
GET ACTIVE SUBCRIBERS/FOLLOWERS

As bitLanders had changed their rules in terms of activities and of which matters in buzzing, ensure you have good amount of subscribers or followers who are active!
Now, let's deal with what I mean as active. While there are a lot of users in bitLanders and most have been in and out at the same time, it is important to note who these consistent people are.
I have favorite Filipino users and of other countries too like in Pakistan and India. Although these people have been not that active compared to before, there are still some who are here and I am thankful for that.
So why get active followers or subscribers? This is so your rated articles and contents have audience! Note, only rated contents matter now with bitLanders. I will elaborate that further later. Don't overthink about it just yet. Just remember, more subscribers = more content buzzes.

Step 2.
SAVE UP FOR YOUR PRECIOUS GEMS
If you who is reading this is a newbie, I bet you are regretting now that you had already spent your gems for costumes and other stuff. Don't fret. That's definitely okay.
Now why am I telling you that you have to save up for your gems? This is because they are the key for your success here in bitLanders, well not really that it is the only key, of course there's the quality content and other stuff but then this is basically the main ingredient for you to submit your contents.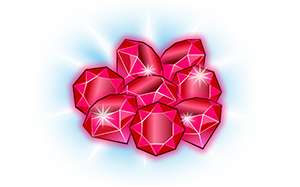 There are two options to acquire those gems:
1. Save your daily earnings.
This means if you had spent those free gems given to you when you first started bitLanders, you'll have to wait for you to achieve the minimum amount of bitMiles Loyalty points so you can purchase a set of gems.

2. Save time and use PayPal.
If you don't want to save up which will definitely take weeks or even a month, you can buy it through PayPal. You'll just have to select the option to add PayPal funds and waaalah! You can now get your gems faster! Now, don't think that you are just spending it for nothing. This my friend is an investment!

Let's move on.
Step 3.
CREATE YOUR BEST CONTENT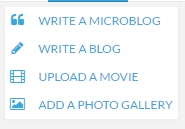 Contents. There are four things that you can post within bitLanders and this has been introduced to each user on his or her first day in the site. You should be aware that you can post:
- microblogs -
these are short updates to your profile. It displays to your wall as well as to your followers' newsfeed.
- blogs -
if you have any topic to talk about, blog it. These are longer than the microblogs and allows you to share photos and videos within. You can embed your own or other works but make sure to put a reference to the original owner of those media files.
- videos -
just the normal clips you can find in any other sites. You may create long or short ones though, make sure these are your own films.
- gallery -
you may add up to 50 images in an album. Great thing about this is that you have your own storage of images which you can also use in your blogs!

Now that you are aware of these four, you'll have to create your best content. Blogs, videos and gallery are the only ones which can receive content review so you can focus on these things. Take your time to create these stuffs and ensure you are providing good information to the other users.
Express your ideas and don't ever copy someone else's work.
Step 4.
SUBMIT CONTENT FOR REVIEW

Nervous, uncertain, perhaps the blog is too short? The videos not that good or the images are perhaps missing some labels?
This is one of the times where in you get to finally send your best content to the bitLanders team for review. Each content review is worth 10 gems so I am assuming that you had read the second point where you have to save up for your gems. After the third step where you have to make your best content. It might be blog, video or gallery. Go ahead and press the submit button on each content.
Note that you are not limited to one content for submission. You can actually submit more until all your gems are done. Yeah, it is gems the limit.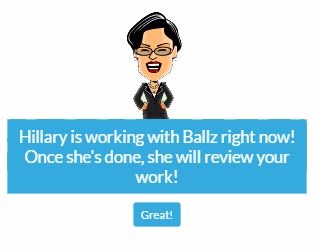 Just a little background, way way before, if you are submitting your first blog that will be 10 gems and if you are submitting again before receiving the review, you'll then have to spend 20 gems and if you'll have to submit another one before receiving reviews on any other ones you had submitted, you'll have to spend 30 gems and so on and so forth.
But gladly, it was changed to just 10 gems no matter how many contents you have to submit. So then you have to wait for a few days to receive your review. Remember, patience is a virtue!

Step 5.
CONTENT REVIEW INCREASES BUZZ SCORE
This is what really had helped me throughout my journey with bitLanders. I joined two years ago, content review was not yet a thing back then when I started but when bitLanders introduced it, I immediately grabbed the opportunity and it made my buzz score spiked to the top. In fact, I was the first one to be publicly announced as the top 1 user when they also introduced the Leaderboard.
These all were because of my blog submission. I also submit galleries and videos but I am not getting good feedback on these stuff so I focus with blogging. My husband and I travel and go to other places so that I can have some topics to blog about.
Note that when you receive your review, it will give you additional direct power up buzz points. It will depend on the number of stars you get as follows: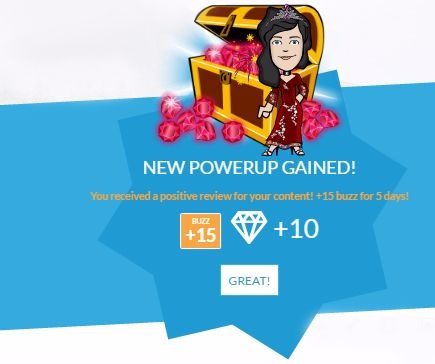 5 Stars - 15 direct power ups
4 Stars - 5 direct power ups
3 Stars - 4 direct power ups
2 Stars - 2 direct power ups
1 Star - 1 direct power up
The new thing is that you'll also receive a number of gems back depending as well with the number of your stars.

Another thing to look out for is the double reward blog topics. Often times, bitLanders offer double rewards and that is one good way of boosting your buzz score. Always participate on those part.
Oh did I also mention that your base buzz also increases when you receive content reviews!
Step 6.
DO EVERYTHING YOU CAN TO INCREASE BUZZ SCORE
I had blogged about how you can get buzz points. But let me give you an overview. There are lots of ways and it all depends on your strategy.
There are stuffs from the shop which you can buy and gives you direct power ups for some days, bitCharities are another option. There are also daily quests and also login bonuses. I can go over these stuffs but I would rather let you check my blog. Click the link below:
And there are more than that since that blog was posted a year ago. Notice that bitLanders is always changing, what might have been there yesterday or last year might be not anymore available at this point. So, always be updated.

Learn how to use bitlanders from the previous blog I had created then start doing the steps within this blog and surely you'll be amazed with the leap of points and earnings that you'll receive in a day to day basis.

BONUS:
Here's a bonus. Don't get tired and just push yourself! Sure there are times you'll get discouraged, I also do feel that way but I continue and brush off that negativity.


I'll leave you with this quote which I always get into my head when I feel discouraged:



"KEEP CREATING!"



After doing these things, you'll always get your earnings daily and that it will be directly proportional to the number of buzz points. Although the earnings are actually distributed to the entire community, but if you have the highest buzz score, you'll get the biggest score too!
Here's the biggest daily earning I had received from bitLanders. That is equivalent to 11$.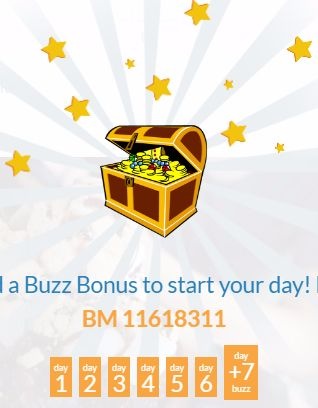 Hope this helps. I am still looking for another topic to write about bitLanders and how I can help the users reach their goals here as well. Aja!
Copyright 2016. Jean Beltran-Figues
All rights reserved.