Chandannagar was a French Colony long back before its independence. It is still considered to be one of the places of tranquility till date.
Once in a lifetime a person should visit this wonderful place.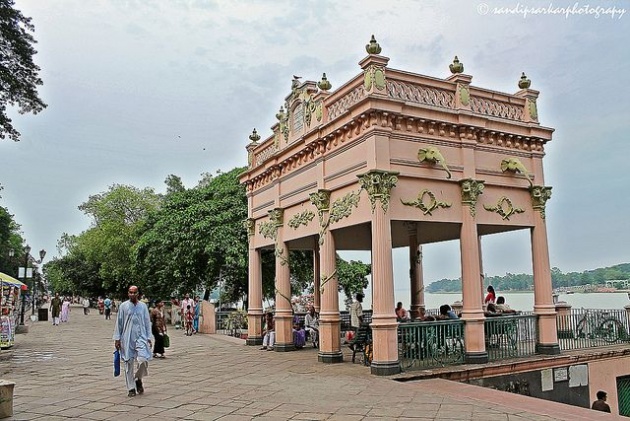 Moreover, it is quite convenient to reach this haven.
Reach Howrah Station.
Board any train that will go to Bandel and you will reach Chandannagar within an hour. The station comes after Station Mankundu. So stay alert before you overlook Chandannagar station. :P
After reaching one will get multiple means of transport to visit the beautiful locales of this wonderful town.