How to withdraw your earnings in BitLanders?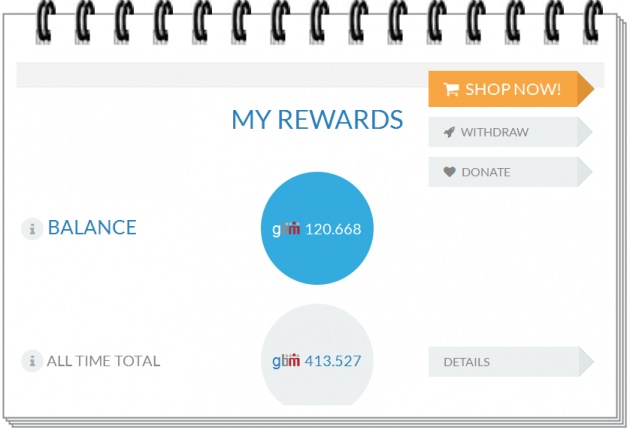 bitLanders is a social media site where users are rewarded for their QUALITY contents and for being socially active. You can post contents such as videos, blogs, micro blogs and images to its four aspects which are the MOVIE, BLOGS, MICROBLOGS and GALLERY, respectively. I have stated some of the particular ways to earn from this site, if you are interested, you can visit and read this blog too --> BitLanders Survey Chats, the new way to earn bitMiles.
A closer understanding to the payments, BITCOIN and BITMILES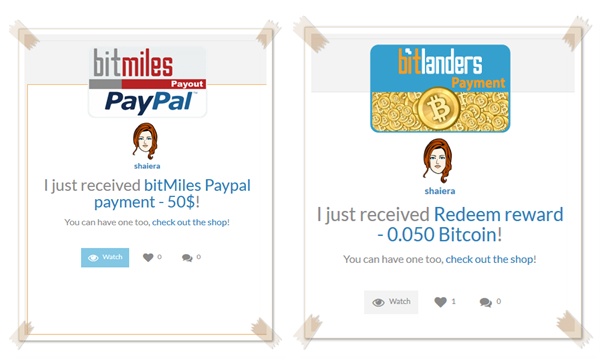 When I joined this site nine months ago, bitlanders pays its users in bitcoin. Bitcoin is a decentralized digital currency that we can earn through online and for the payment, we need to have the so called BITCOIN WALLET. You can have bitcoin wallet depends upon to what kind of HOT WALLET you prefer to use. Hot wallet is pertaining to a Bitcoin wallet that is online and connected in some way to the Internet. Here in the Philippines, we prefer coins.ph. I used coins.ph to withdraw my earnings in bitLanders during the time that this site is paying in bitcoin. To know more about bitcoin and hot wallet, watch the video below.
Video courtesy of WeUseCoins
Just to improve this site, bitLanders team updated the rules to be followed in this platform and along with the changes happened, the payment which is used to be in bitcoin switched to the so called BITMILES LOYALTY POINTS. Yes, you can NO LONGER earn bitcoin on this site. The bitmiles loyalty points that we can earn on this site can be converted in dollars.
A lot of users especially the newbies did not understand what is bitmiles and how this bitmiles loyalty points work, so to understand it well, you can visit sir Micky's blogs about bitmiles. Here are the links --> bitMiles Loyalty Points, Rewards and Earnings Update and How bitMiles Loyalty Points Work.

The image above is the conversion of bitmiles loyalty points to dollars. As you can see, you can earn one dollar once you reached one million bitmiles. Bitmiles loyalty points are generated by the use of bitmiles technology. Unlike in bitcoin that will require you to have a bitcoin wallet, bitmiles can be withdrawn directly to your paypal or payza account. Take note that the minimum amount that you can withdraw from this site is 10 GBM or approximately ten dollars.
Introduction to PAYPAL ACCOUNT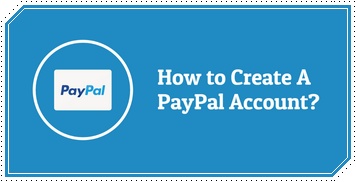 Image courtesy of http://www.home-revenue.com
In order for you to get your rewards or your earnings here in bitLanders, you should create first your paypal or payza account. I prefer paypal for this blog because for me, paypal is more convenient to use and it was recommended to me by my fellow Filipino bitLanders users. BUT, paypal is not available in some countries like Pakistan so if you are from Pakistan create a payza account instead.
The way to online is not just easy to find, there are lots of online scams that you can encounter but if you are lucky to find a legitimate site wherein you can really earn real money, it is very important to create PayPal account. By the way, in order for you to create a paypal account you need to have these requirements:
Valid email address
credit / debit card ( This is necessary because you will need this to verify your paypal account and to get your money through this)
You can create a paypal account and receive funds from it even if you do not have a credit/ debit card. However, if you do not have credit/ debit card you will not be able to verify your account. Take note that, unverified account have certain limitations in sending and receiving money.
How to CREATE and VERIFY PAYPAL ACCOUNT?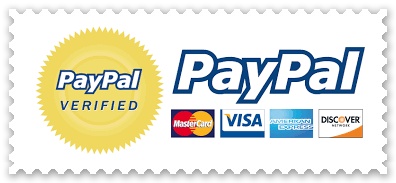 Image courtesy of https://pinoythings.wordpress.com
To create and verify Paypal account, you have to follow these steps below. On this note, your email address will be your ID for your paypal account.
1. Create a paypal account, sign up to the paypal account main page. Click here to be redirected to paypal page --> www.paypal.com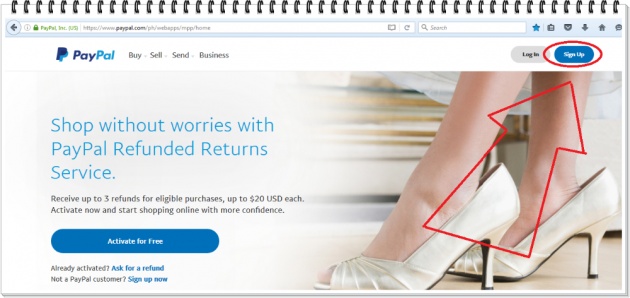 Click on sign up
choose receive payments with paypal
Enter your name & email address, & click "Continue".
Then fill the information that are need ( mostly, about your personal details) and click "Agree and Create Account".
You will be asked to link your credit / debit card. You can add your card now if you have, otherwise just click on "I'll link my card later".
After your account has been successfully created! Explore your paypal account.
2. Verify your email account ( in order to link your paypal and email account)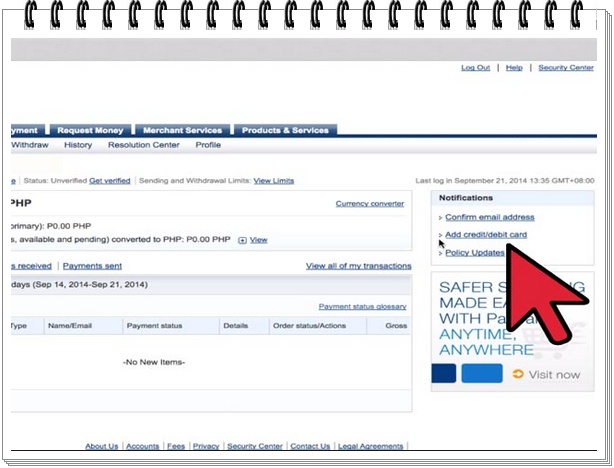 Image courtesy of http://happyl-ife.blogspot.com
Once you are at your account page, click on "Confirm email address" at the notifications tab on the right side.
then, login to your email account to find the confirmation email sent by PayPal, and click on the activation link "Yes, this is my email".
3. Verify your paypal account through credit/ debit card. By the way, I used SMART MONEY CARD and PAYMAYA Virtual card to verify my paypal.
Video courtesy of Uling Cyril
In verifying your paypal account, you can follow the video above if you are using smart money card. Actually, there are lots of video tutorials on youtube that you can use as a guide in verifying your paypal account depends upon to the credit/ or debit card you prefer to use.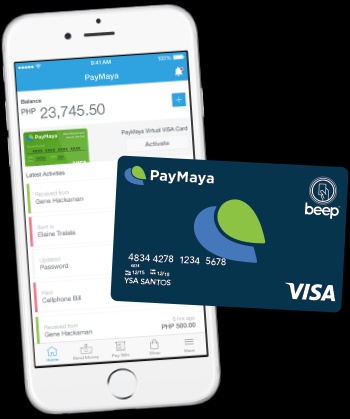 Image courtesy of https://paymaya.com
In my case, I found it hard to verify my paypal account so I tried paymaya instead. Paymaya is a virtual card that you can have instantly. All you need to do is to download paymaya through google playstore or just go to www.paymaya.com. Fill in the information needed and load your account for at least one hundred pesos and follow these steps:
Make sure that both accounts are open. (Paypal and paymaya accounts)
In your paypal account, click on "get verified" and fill in the information that are needed. Take note that the card number will be found in your paymaya account.
Wait for the verification code that will be send in your PAYMAYA ACCOUNT and type those four digits code in the box that will pop-up if you click on "get verified" in your paypal account again.
Then you will see a notification that your account has been successfully verified.
4. Link Your Bank Account or your debit/ credit card.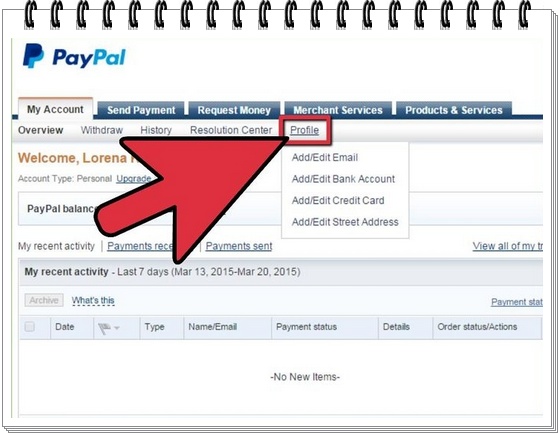 Image courtesy of http://www.wikihow.com
To transfer the money in your PayPal account to your bank account, you need to link your credit/ debit card to your paypal account. To do this, just follow the steps below:
In your paypal account, mouse over to your "PROFILE". Under that you will be able to view "add/edit bank account" .
Then fill in the details of your bank account in the form. For those who doesn't have bank account and only use SMART MONEY CARD, you can use this information, bank name: Banco De Oro
bank code: 010530667, make sure that you use your SMART MONEY CARD NUMBER because when you withdraw your money, you will going to click one "withdraw to my bank" then you will receive a text message in your phone where your smart money card has been linked when you receive your payment in your card.
That's it. You can enjoy using your paypal in withdrawing your money or even purchasing items online.
HOW TO WITHDRAW IN BITLANDERS?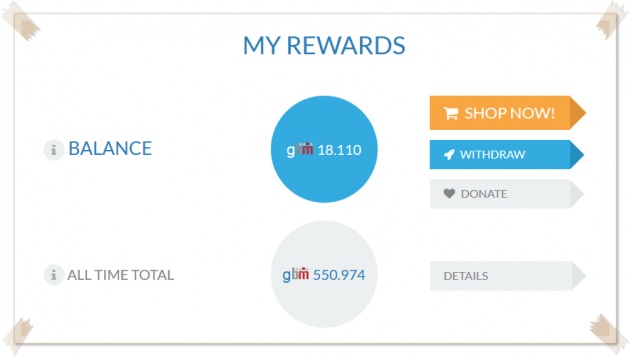 To withdraw your earnings, you should have at least 10 GMB or approximately 10 dollars. To view your earnings, click on the amount on the upper right corner next to your avatar if you are using desktop/ laptop or click on the customize gear and click on MY REWARDS to view your balance. Then, follow the procedures below:
Click on withdraw. Then it will leads you to payout page
Select on the payment method you want to use, whether paypal or payza, then selectt the amount that your balance can withdraw. Click on REDEEM
Then fill the box with your paypal or payza ID account.
FOR THOSE WHO ARE FIRST TIME TO WITHDRAW.
After following the procedures above on how to withdraw, check on your email account, the one which is linked to your BITLANDERS ACCOUNT. You will receive an email that requesting you to verify your bitlanders account. Send them a pictures of your two valid identification cards. BY THE WAY, NO NEED to take a picture of you holding your card or holding a piece of paper where your name on bitlanders has been written. Someone asked me about this, and I got shocked about the information he received from other user. No need to do that guys, all you need to do is to send a pictures of your double identification documents. Then after sending, wait for some business days and you will receive an email again from bitLanders that stating that your BITLANDERS ACCOUNT has been verified.
WHEN YOUR BITLANDERS ACCOUNT HAS BEEN VERIFIED.
When your account has been successfully verified, follow the steps again on how to withdraw in bitlanders, Then check on your orders section to view your transactions. Wait for some business days to receive your earnings, You will get a notification from your home page and email account when you receive your payments.
That's all! enjoy earnings bitsers!
Note: The content of this blog is my original work, please don't plagiarize.
Thanks for reading!
--> Shaiera