How to Write a Blog Post in Bitlanders

A Beginner's Guide
Video Credits: Blog Success Journal via YouTube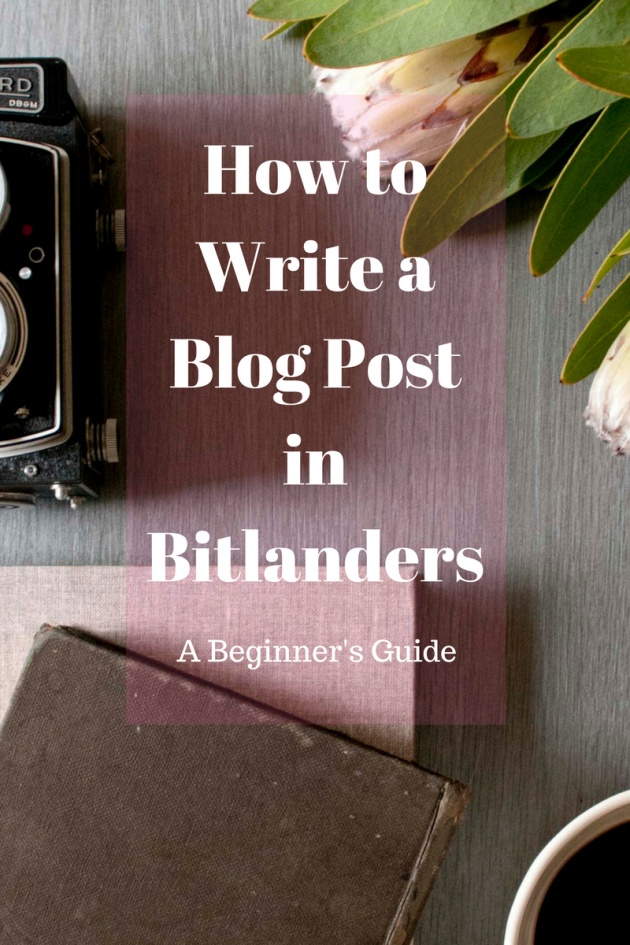 Image Credits: Sharon Lopez via Bitlanders
I've been in my more than two months of continuous activity with Bitlanders. When I returned from a deep slumber, I decided to give my full concentration to this site learning the ins and outs of the platform. I already considered Bitlanders as my second home since I spent most of my time herein than with any of my other online sites. Well, I can say that it is worth the time and effort. The benefits of being an active member and applying the different knowledge and skills I learned through that span of time is something I could truly be proud of. Although I have some regrets on why I hadn't focused on this site way back before, I believe that there is a good reason for everything. Now is my time and I want this moment given to me to be productive, happy and memorable. Productive, not only for me but for a great number of people especially those who are new as well as the returning members.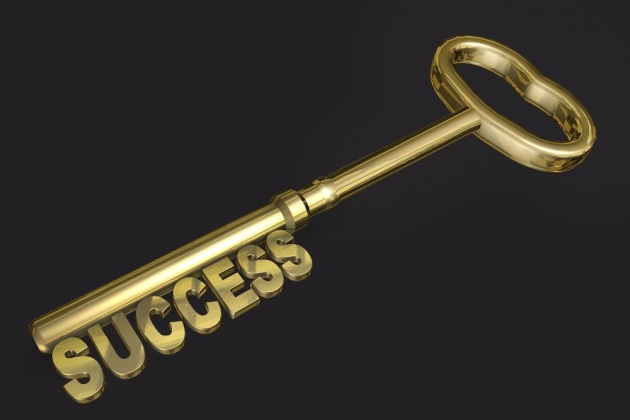 Image Credits: 472301 via Pixabay
One thing that I noticed is the great number of new members signing up for the site every day. However, despite the flock of people coming in every day, only a small percentage became successful due to several reasons. One of these is because of lack of guidance. I understand those members because I experienced the same thing when I was just starting to explore the platform. Although learning the system is also dependent on each of every one of us, having someone who could guide us is a big thing. This being written, allow me to share some of the knowledge I learned from the site.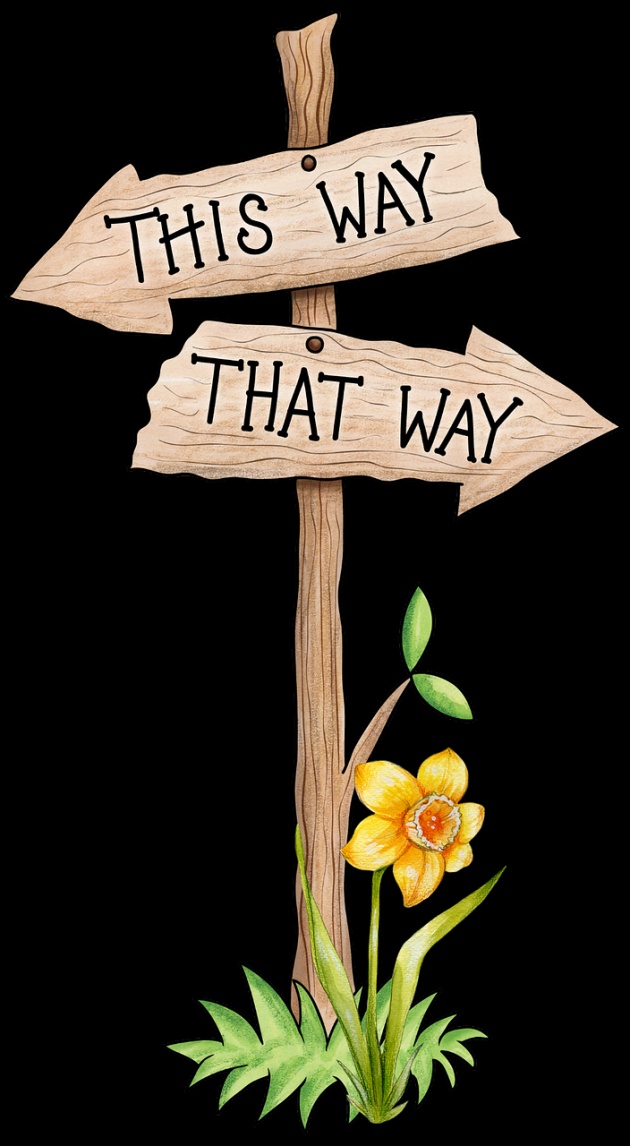 Image Credits; ArtsyBee via Pixabay
I have written several posts prior to this one. You may visit those blog posts for additional guidance. You can likewise place in the comment section any additional query that you may have.
Please allocate enough time to read the full text because I know this would help you especially if you are aiming to earn more from the site.
What device are you going to use?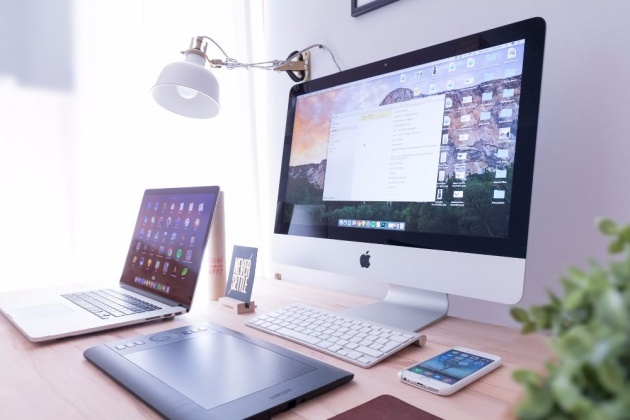 Image Credits: StockSnap via Pixabay
I would suggest that you use a PC or a laptop when writing a blog post. Although a mobile could equally be effective. Just use the browser when accessing the site because there is no option to write a blog post in the mobile apps. You may also start with your blog post using laptop or PC and then you can continue editing the whole thing with your mobile device.
How to Start Writing?
There are two options in order to open the writing dashboard.
First, you can click the PLUS (+) sign on the uppermost right corner of your monitor just beside the BUZZ Score. Second, you can click the PENCIL icon from the shortcut menu.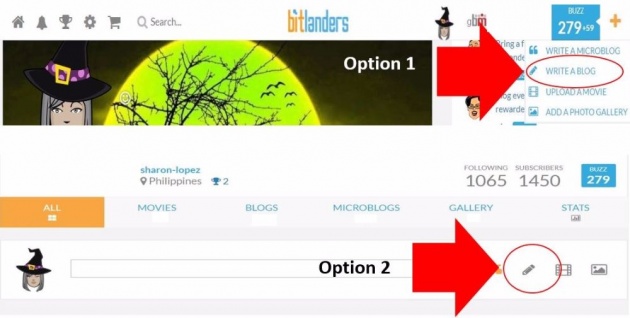 Image Credits: Sharon Lopez via Bitlanders
Once you click either the WRITE A BLOG button or the PENCIL icon, you will be brought to another page where you can start writing your blog.
Here is the photo page where you can write and edit your blog post: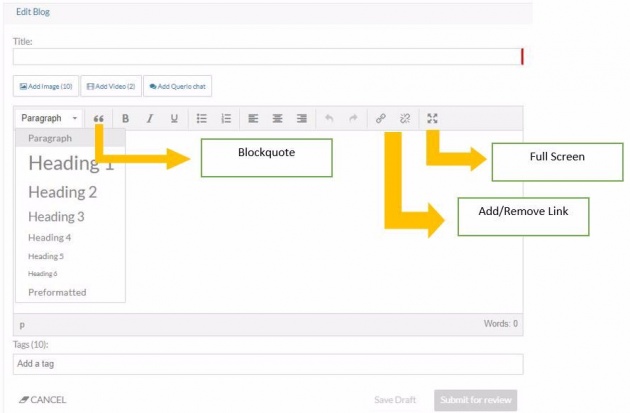 Image Credits: Sharon Lopez via Bitlanders
Explaining the above image:
Title
Create a good title for your content. Choose a title that would summarize the content of your blog post. The good thing about Bitlanders is that you can write on any topic so you don't have to focus on one particular subject. Make sure to place the most important keyword on the title. The length of your title should also be taken into consideration. The ideal length should be between 50-70 characters.
Body
This is the part where we will explain our topic. We need to write several sentences forming a paragraph to be able to present our topic. Ideally, a paragraph should contain single idea and should be between 100 to 200 words. If our main topic consists of several sub-topics, we should consider creating different paragraphs for each sub-topic. We can attach relevant images and embed videos to support our post. Make sure to give proper credits to sources of these images and videos.
As you can see, there are several options below the paragraph. You can use these headings when creating a subtopic. I used Heading 2 for the subtopics in this blog post.
Blockqoute
We use this feature to emphasize a point or a phrase. We can create our own quotes or we can get a popular phrase from other sources and insert it in the content. Don't forget to give proper credit to the source.
I have been successful probably because I have always realized that I knew nothing about writing and have merely tried to tell an interesting story entertainingly.
Edgar Rice Burroughs
Text Alignment
There are 3 text alignments allowed in the Bitlanders' writing platform, align left, align center, align right. We can use this feature to align our content. The justified alignment was already removed from the Wordpress editor because it has uneven browser implementation making the content less readable. Although if you are working on your own blog site, you can use plugins to restore those features.
You can read about the removal of the justified alignment from Ticket 27159.
Insert/remove link
This feature will enable us to add internal or external links to our post. When adding images to our posts, we are required to add credits and to place a link back to the main source.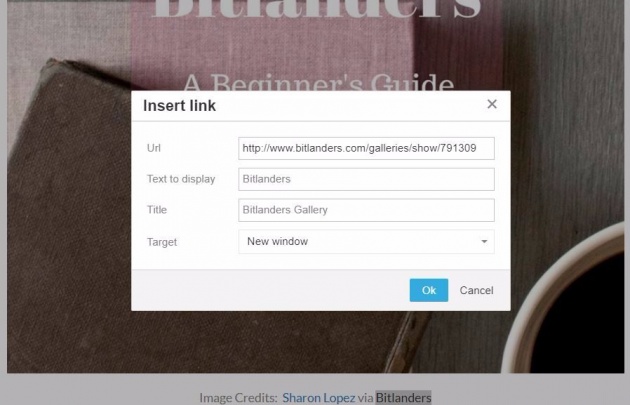 Image Credits: Sharon Lopez via Bitlanders
Full Screen
We can use this option if we wanted to view our work in full screen. Just click the button and click it again to return to the default setting.
Tags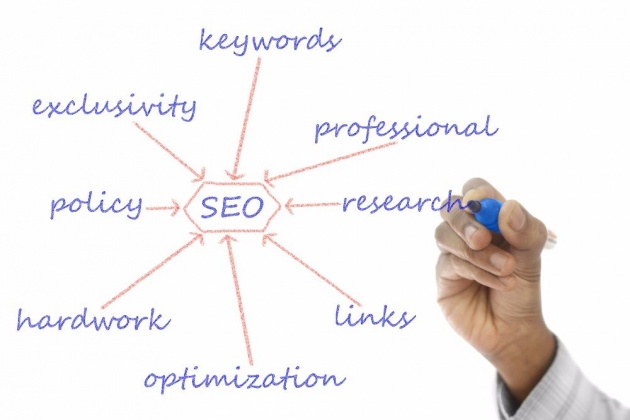 Image Credits: 742680 via Pixabay
Tags play an important role in our post. This is one way of making our posts searchable within the site or on the search engines. A tag is a crucial part of SEO. Our contents can be easily searchable which can help us as well as Bitlanders in ranking high in search engines. So, it is important that we choose our tags well.
Cancel
The cancel button can be used when we decided to undo previous actions.
Preview
We can click the Preview Button if we want to see the result of our work.
Save Draft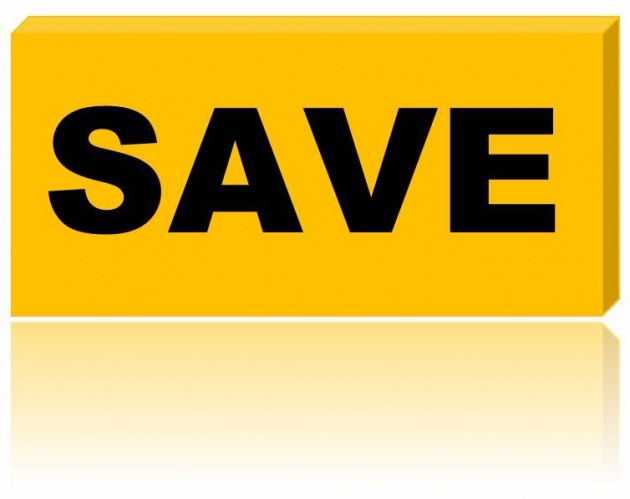 Image Credits: Sharon Lopez via Bitlanders
Don't forget to click this button before leaving the editor page. Otherwise, you might lose all your work. It is also advisable to save your work from time to time in order to prevent loss of data if there was an internet fluctuation. You cannot save the data when you are offline.
Submit for Review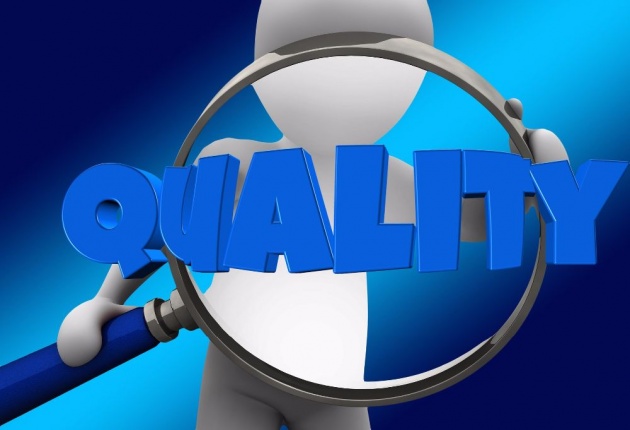 Image Credits: geralt via Pixabay
This is the final step in creating a blog post. Once you have finished reviewing your work, you can click the submit button. For new members, you are entitled to three (3) free submissions. After that, you will have to pay 10 GEMS for every submission. Wait for 4 to 7 days for the result of the review. Until such time, your content will remain offline until the site approved the post and published the same. Sometimes, the waiting period is shorter.
Here is another video for new bloggers. Remember we are using Wordpress platform here in Bitlanders. This video can help us towards writing a high-quality blog.
Video Credits: Campsbaygirl via YouTube
Good luck and I hope you learn from this post.
Thank you for reading.
___oOo___oOo___oOo___
Written for Bitlanders:
by: Sharon Lopez

Thank you for reading.
Please visit my blogs for more articles.
Sharon Lopez is a graduate of Bachelor of Science in Commerce Major in Banking and Finance and currently working in the government handling programs on Business Friendly and Competitive LGUs.
You may visit me on Facebook.
_oOo_
Disclaimer: The views and opinions expressed in this blog post are that of the author and does not in any way represent the agency or department she currently belongs.