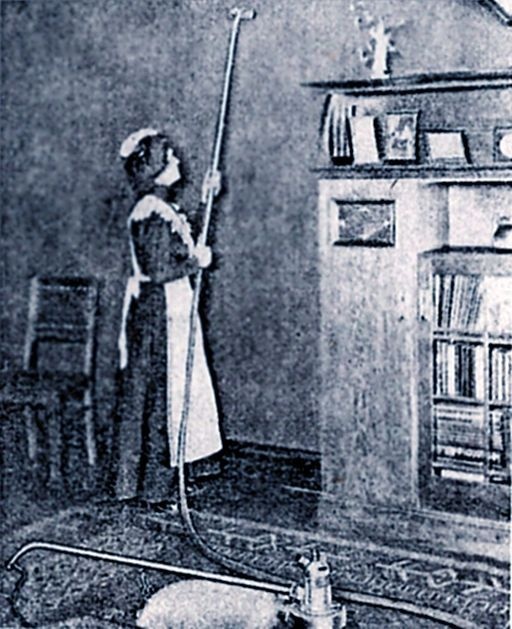 On August 30th 1901, British engineer Hubert Cecil Booth received the second patent for the first motorised vacuum cleaner.
The cleaner was inspired by the demonstration of an American device which blew dust off things. Booth decided he could reverse it and instead suck the dust up - a far better idea.
He is not as well known as his more successful competitor, W. H. Hoover, primarily because of how his machine operated. Instead of being something you push around, it was a large, industrial contraption drawn by a horse. This would be brought to the building that needed cleaning and hoses would be run in whilst a motor sucked air through the system.
Image: See page for author [Public domain], via Wikimedia Commons