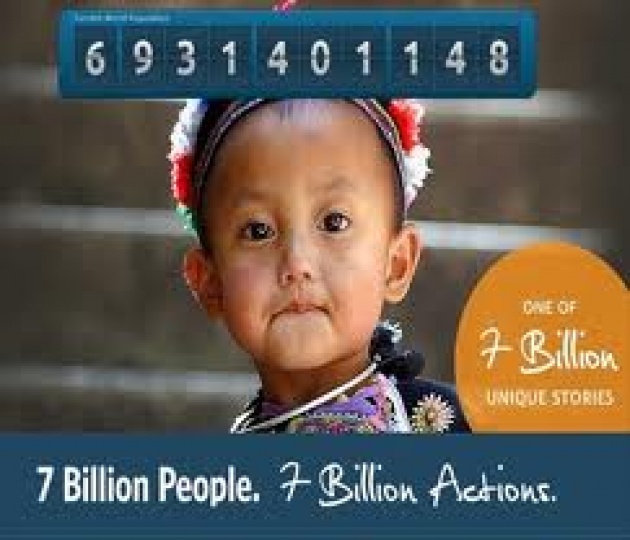 World Population Day is observed today, 11 July, and with it plans for solutions to accommodate a population of 7 Billion people and growing are being set forth. Needs must be met for earth's sustainability, resource management, healthcare, food supply, with an eye and focus on human rights and dignity worldwide.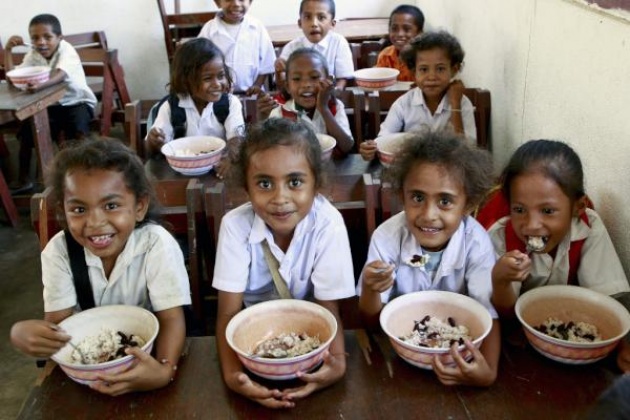 This year's theme for World Population Day is "Universal Access to Reproductive Health Services." Secretary-General Ban Ki-moon states: "Reproductive health and rights are integral to sustainable development and poverty reduction. Investing in universal access to reproductive health is a crucial investment in healthy societies and a more sustainable future."


"Working for the survival and the well-being of women and girls is a human right imperative. And in order to take advantage of women's full potential in the development of their nations, they must be able to plan their lives and families," the Executive Director of the UN Population Fund (UNFPA), Babatunde Osotimehin, said today. "This is why the international community is determined to making universal access to reproductive health a priority."


The World Health Organization (WHO) pledged to improving family planning and health services at the Family Planning Summit held in London today to coincide with World Population Day. This summit was hosted by the UK Government, the UN Population Fund, and the Bill & Melinda Gates Foundation. The Summit aimed to "mobilize global policy, financing, commodity, and service delivery commitments to support the rights of an additional 120 million women and girls in the world's poorest countries to use contraceptive information, services and supplies, without coercion or discrimination, by 2020." Lower and middle-income countries need safe and effective contraceptives fast-tracked with a wider variety option.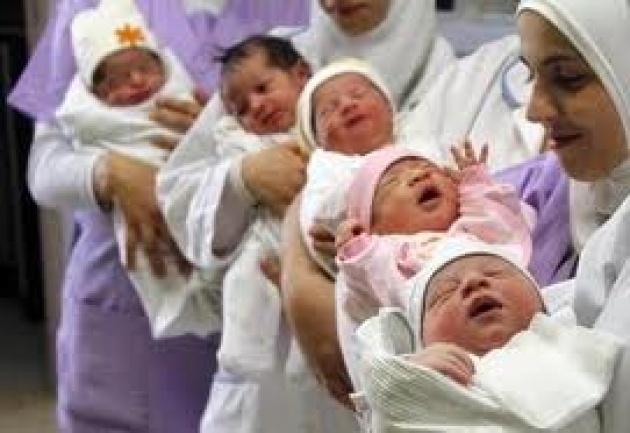 "Access to modern contraception is a fundamental right of every woman," WHO's Director-General, Margaret Chan, said in a news release. "Hand-in-hand with this right is a need to honour the dignity of women by giving them a range of family planning options and the freedom to make their own personal choice."


UN News Centre Source


According to UN data, an estimated 222 million women and girls in developing countries who do not want to get pregnant lack access to contraceptives, information, and services. In many countries, more than 30 per cent of women who want to use contraception are unable to get it.


WHO estimates that maternal deaths could be cut by a third if all women wishing to avoid future pregnancies had access to effective contraception. In particular, unmarried, young, poor, migrant and rural women often have no access to family planning counseling and services.


According to UNFPA, reproductive health problems remain the leading cause of ill health and death for women of childbearing age worldwide. Mr. Osotimehin said helping meet the needs of those 222 million women would help prevent 21 million unplanned births, and help prevent 79,000 maternal deaths and 1.1 million infant deaths.


"We also have to address the special needs of young people – particularly adolescent girls. Today, pregnancy and childbirth-related complications are the major cause of death among girls 10 to 19 years old in most developing countries, while the highest rates of sexually transmitted infections are among young people aged 15 to 24," the UNFPA chief said.


He added that family planning is a basic human right, but "it remains meaningless unless individuals and couples have access to contraceptives, information and services to enable them to exercise that right."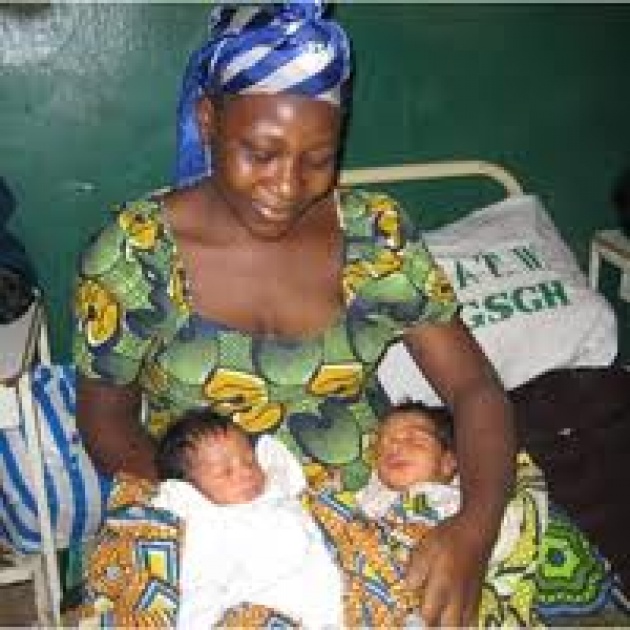 By, Susan Sacirbey



Facebook-Become a Fan at "Susan Sacirbey" & "Diplomatically Incorrect"


Twitter – Follow us @DiplomaticallyX







For more on the Bill & Melinda Gates Foundation and its work with GAVI (Global Alliance for Vaccines & Immunization) to combat childhood preventable disease, see our popular video blog: "Saving 4 Million Children's Lives By 2015 Is On Course" www.filmannex.com/posts/blog_show_post/saving-4-million-childrens-lives-by-2015-is-on-course-by-susan-sacirbey/28903


For many further current news event articles, see: diplomaticallyincorrect.org/c/humanitarian