First, there was this: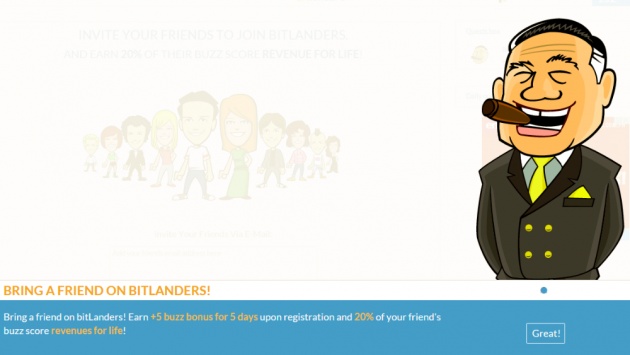 Yes you can invite friends before thru email or link but it will only give you 20% revenue of your referral's earnings. It was with Facebook invitation that we get additional five buzzes and five buzzes is a huge help to gain more scores here with bitlanders.

The good news was somehow been announced a few days ago and I have not worked on it until today. So I had sent one invitation to a friend using her email address. I also published my referral link on my Facebook page.

After a few hours, I was surprised with this message on my screen stating something about someone who had signed up under my referral. I was of course astonished and clicked the snipping icon so I can take a photo of that wonderful moment. That explains this photo below: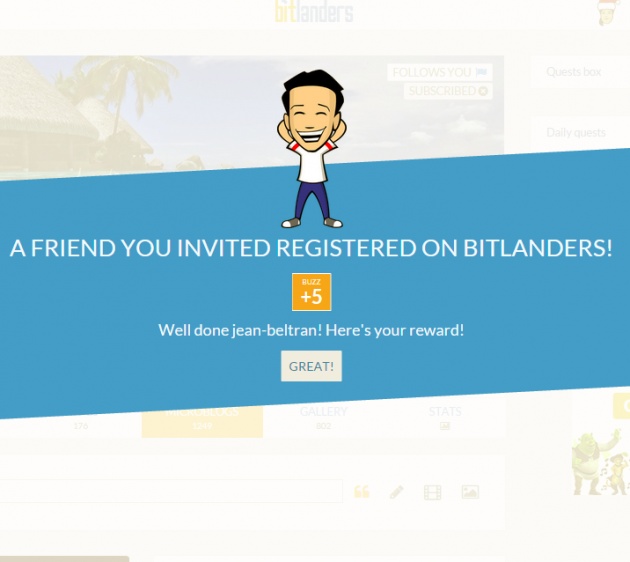 But then something strange happened, I thought it was a double notification which might be a glitch as per my conscience but then when I looked at my buzz balanced, behold it was two referrals!

Isn't it amazing? You should start sending those referral links and invite friends via email asap.