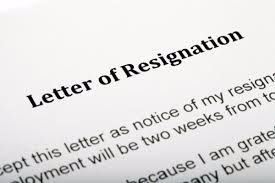 As of this moment I am tense, anxious, happy, relieve, excited and thankful all at the same time as I am writing a final notice of my resignation for my current employer. I have been thankful enough for this day because I know that as I leave this company's door, I will be able to do the career path that best suits for me and as well as having the feeling that I will be more secure for the next ground I will be staying.
For more than a year of being here, I have been blessed in many ways. I have been taught so well that I have learned so much not just in career point of view but as well as broadening my perspective about life. But of course, human as we are, we continuously look for innovation and satisfaction towards ourselves to make us feel more secure and happy towards our chosen career path.
This decision was not that easy for I know, I will not just leave a better company but I am also bidding a farewell to my family. Yes, I have treated them like that because they have always made me feel same way also. And the offer was a surprise but I haven't made a second thought of accepting it. For as to any criteria to make a better decision between my options, choosing the offer guarantees best choice and so that's what I did. For better future. God bless to me!