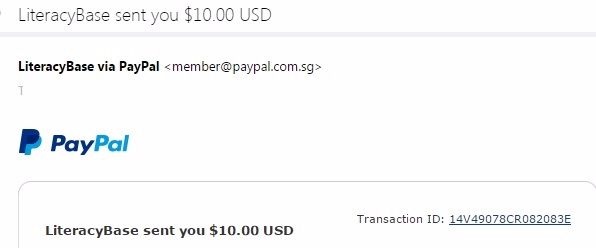 So happy to get paid!
I have been expecting this email since i click Redeem last month.
Literacybase is true to its promise to pay on the 10th of the following month.
Since I was waiting to get paid, I did not submit a single post this month. Even then, I login every day to leave a comment here and there, and to participate in forum discussion thread.
I also promote some articles. As of today, 10 June, I have $1.37. I will submit a couple of posts every day from now on, so that I will get paid for this month too.
If you are keen to join, here is the referral link. I think those who have active followers in social networking sites can reach payout just by commenting, and promoting.