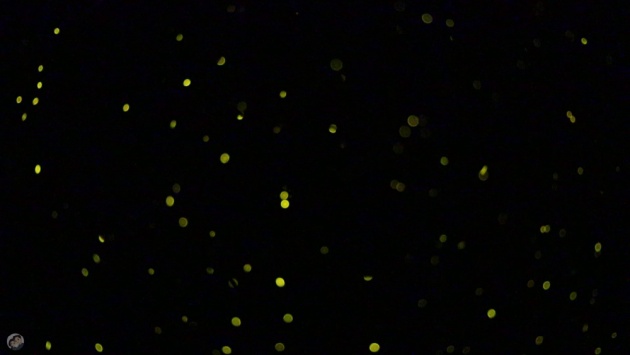 Image credits: Jean Beltran via bitLanders
Back in the province, when a certain spot, may it be a house, a tree, a land, a flower, a plant, or whatever it may be has a firefly in it means that is enchanted and a fairy or anything unlike us humans live in that spot. The story has been passed on from generation to generation but I am not sure if this legend is also true to other places or country across the globe.
Hi, there bitLanders! Today's blog is about my family's night exploration to find the most beautiful and enchanting firefly watching spot in Bohol. Come and join me in this one of a kind experience!
Fireflies and the Folklore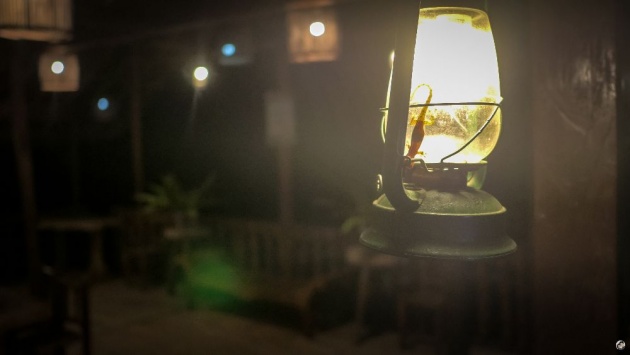 Image credits: Jean Beltran via bitLanders
When I was younger and full of innocence, when days were still were spent playing and what I have in mind is all about having fun and being a child, I always see fireflies, group of them flying around a tree nearby our house. I remember attempting to catch them and perhaps successful at one point in time at least once in my child time.
As soon as my grandmother knew my brothers and I were catching fireflies, she scolded us and told us the story of how fairies and such unseen elements around us might be disturbed as we try to catch the fireflies which are lighting up their homes. If we continue to do so, we might be punished by the fairies.
Video credits: Jean Beltran via bitLanders
Being a child, we all believed our grandmother, I stopped catching them although they look so magical. For a child, seeing something lit up flying is like seeing aliens trying to seduce me into abduction. It was a fascinating thing to observe and my tiny mind thought how come they got free lights? They also usually show up when the lights are out, or perhaps they were just very visible because of the absence of light.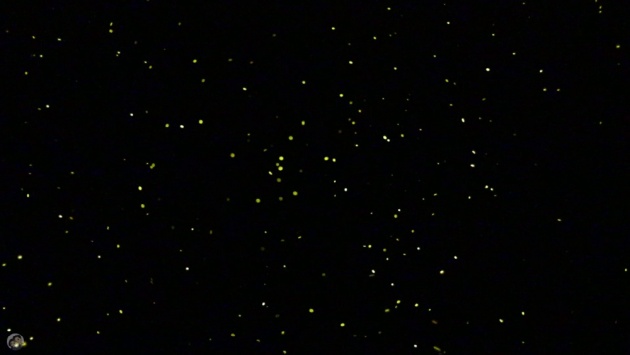 Image credits: Jean Beltran via bitLanders
I can't remember the last time I have seen a firefly, I believed in my heart that I had disturbed them, the myths and legend talks my grandmother had told us might be true, that the fairies had left the tree next to our house because I was not giving them peace.
Firefly Watching at Lungsodaan, Candijay, Bohol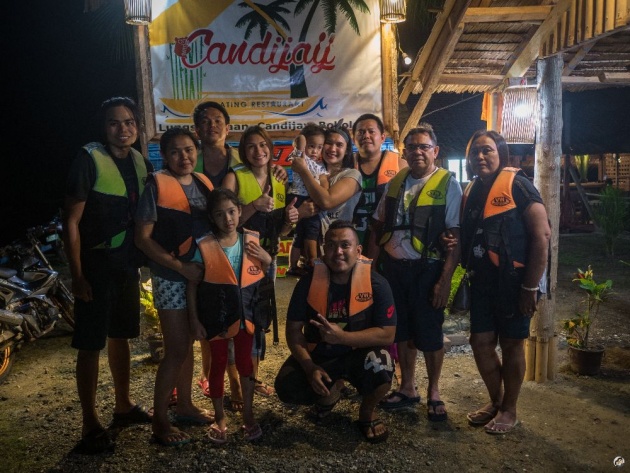 Image credits: Jean Beltran via bitLanders
Last weekend, my brother suggested we should check out our neighboring town's firefly watching pride. I had heard of such tourist spot quite some time now. There's one in Loay and another one in Loboc but I didn't know there's one in Candijay, this is a town next to ours so going there won't take long.
It was a final decision to go. We had dinner at the floating restaurant before treating our eyes and spirit with the utmost excitement and fascination with the fireflies. It was a sumptuous dinner which exceeded our expectations. I will talk about it in the next blog, for now, let's focus on the main event of that night which were the fireflies.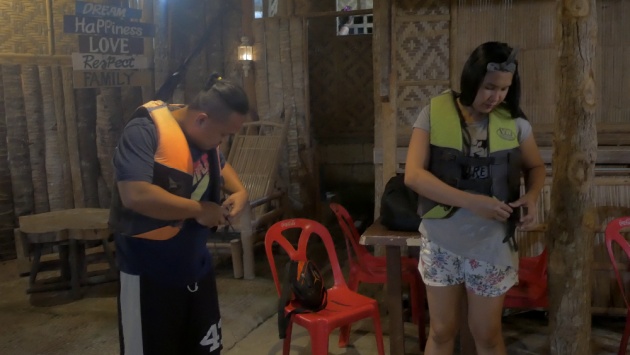 Image credits: Jean Beltran via bitLanders
According to our tour guide, Bernadette, who is a local of Lungsodaan, the fireflies here have been present for thousands of years. In fact, they were already here before she was born and her mother and her grandmother. It was the crab hunters, still local ones who had realized that their town's fireflies looked amazing and it should be shared with others too! Thus, two years ago, the fireflies had become of their local source of tourism.
My Expectation vs Reality
Video credits: Jean Beltran via bitLanders
So, I had to add this point because as my memory came flashing back on our way to the location, I only thought of a few numbers of fireflies here and there, perhaps scattered around the river and such but I was totally wrong but I like that I was wrong.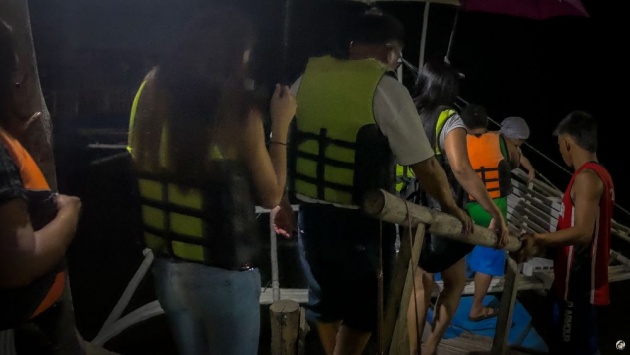 Image credits: Jean Beltran via bitLanders
As an SOP or standard operating procedure, all of us have to wear our life jackets. We were 11 in the group and the boat's capacity was 12 so it was perfect. There was a slight rain too but that didn't stop us. As the boat maneuvered to let us get in, Bernadette reminded us of the rules:
1. No catching of fireflies
2. Minimize your voice so as not to disturb any elements in the river
3. No standing up or moving around while the boat is running
4. No flash photography
5. Don't forget to enjoy!
True enough, we tried to follow these rules, but when the fireflies started to show up along the riverside, we couldn't help but get excited and started speaking appreciation on the wonders of these creatures!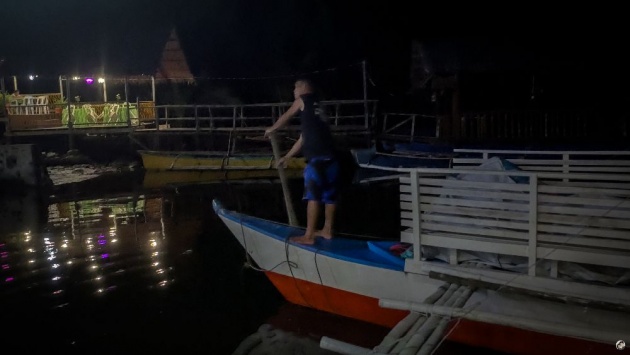 Image credits: Jean Beltran via bitLanders
It's a long streak of mangroves at the side of the Lungsodaan river that attracts these fireflies. According to our tour guide, the fireflies love mangroves, they fed on them!
There were around seven areas which have been covered by fireflies but the biggest of them all was the second to the last. But actually, the group of fireflies tend to lit up brightly when we are far from them, if we get closer, they dim their lights.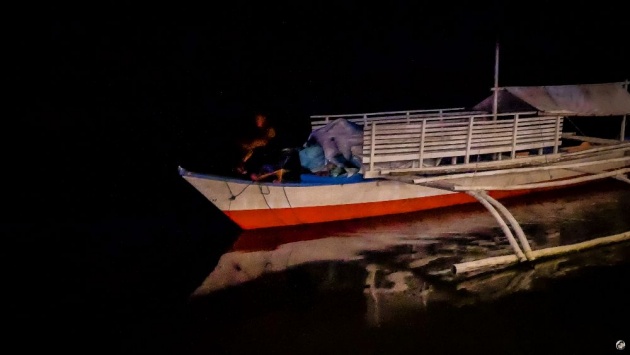 Image credits: Jean Beltran via bitLanders
The male fireflies have a brighter light, they are also larger than the females and they use their light to communicate with each other. These creatures live for only two weeks though. What's very interesting is that when we got closer to them, they smelled really aromatic.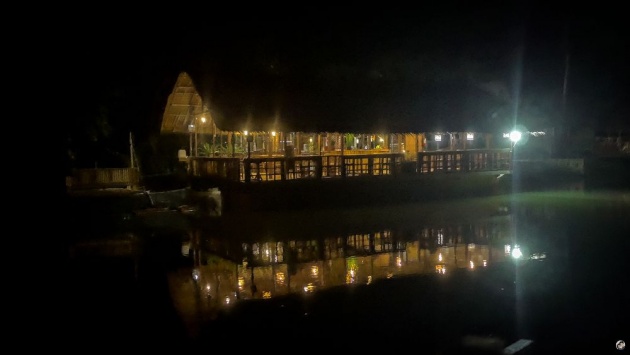 Image credits: Jean Beltran via bitLanders
Also, the lights they emit are cold ones, so even if the fireflies are always lit up, they won't get hot at all like how our normal bulbs work. Plus, they are waterproof! They can also swim into the water as they have their own gills like how fishes work! And yes, they can still see through the water, their butts will still lit up! It was quite amazing learning about these things though.
I Recommend Visiting the Firefly Watching of Lungsodaan, Candijay, Bohol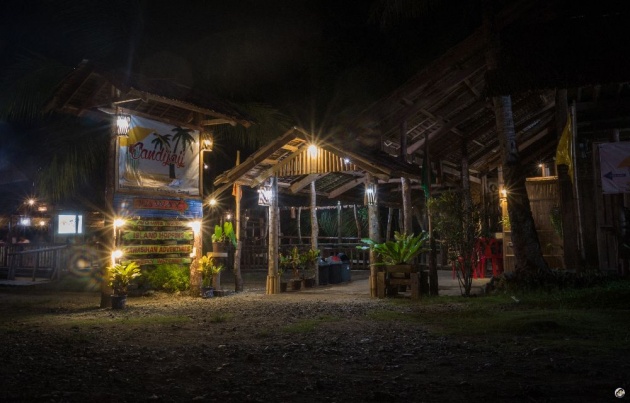 Image credits: Jean Beltran via bitLanders
Truly, it was an enchanting, very enticing, one of a kind experience, the legends, myth, and folklore about the fireflies being present when there are fairies around is uncertain but one thing is for sure, everyone must see them! Highly recommendable because it costs really affordable, for Php 1200 for the boat and Php 30 for the environmental fee per person.
I didn't regret coming and I am surely going to share this wondrous experience to everyone I know for them to also see these for themselves and promote Lungsodaan!
______________________________________________________________________________________________
This blog entry was written and published by Jean Beltran-Figues for bitlanders.com.
Join me, click here to sign up and claim your $1.
Let's talk about cryptocurries: altcoinstalks
Are you a traveler? Book your next hotel through Airbnb and claim your ₱1,600: jeanf3125