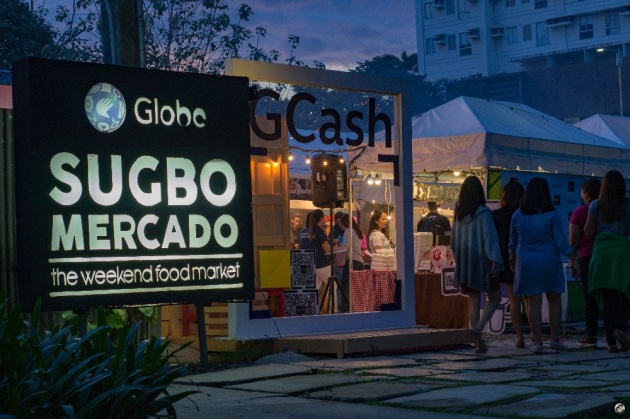 Image credits: Jean Beltran via bitLanders
Two days ago I found a post on Facebook regarding the Gcash Digital Weekend which was happening during this weekend obviously. In fact, a Facebook event was created for it and one of my friends have responded that she's going to be at the location.
As a GCash avid user, I decided to also join but I can only do so on its first day. And that was yesterday, Friday the 18th.
What is Gcash?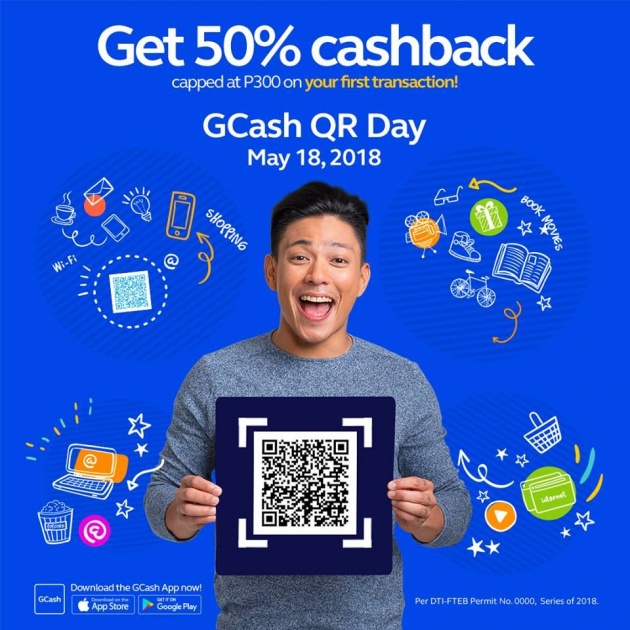 Image credits: Jean Beltran via bitLanders
I had been a GCash user for more than a year. I use it for the PayPal to GCash process because PayPal is where all my bitLanders payments get in and it is the best way to cash out my earnings into Philippine Peso cash.
GCash is an internationally-acclaimed micropayment service which transforms a mobile phone into a virtual wallet for secure, fast, and convenient money transfers at the speed and cost of a text message. GCash is a service for Globe & TM customers only which uses the cellular sim card as the account itself.


Information Reference: www.globe.com.ph
Video credits: The Freelance Channel via YouTube
What is Gcash Digital weekend?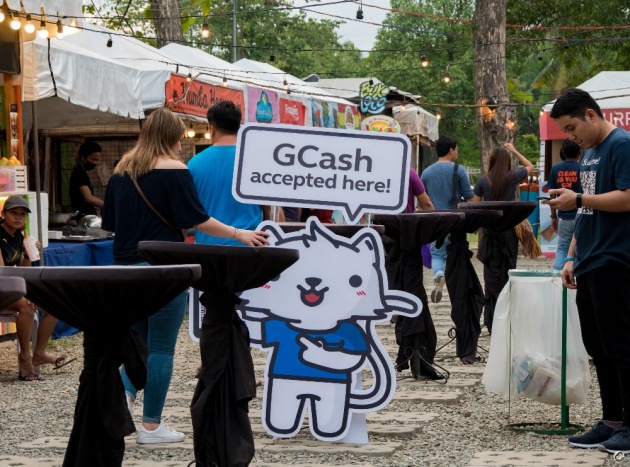 Image credits: Jean Beltran via bitLanders
GCash has its QR Day every month and that falls on the 18th. What's extra special with this event is the fact that they give 50% discount capped at 300 PHP for every GCash user who uses the QR Scan. So basically, a maximum amount of Php 300 is returned to every GCash user on that day and 10% cashback is returned in other days of the month. I had blogged about this before where GCash had been giving me free money.
Read the related blog: GCash Gives Me Free Money, Learn How
So the Digital Weekend was created in line with the QR Day. There are discounts, cash back, and games for all the Gcash users out there specifically in Cebu but most importantly, this event was created to promote GCash QR Scan or what they refer as the cashless shopping to those ho have not yet used this amazing application.
I Joined Gcash Digital Weekend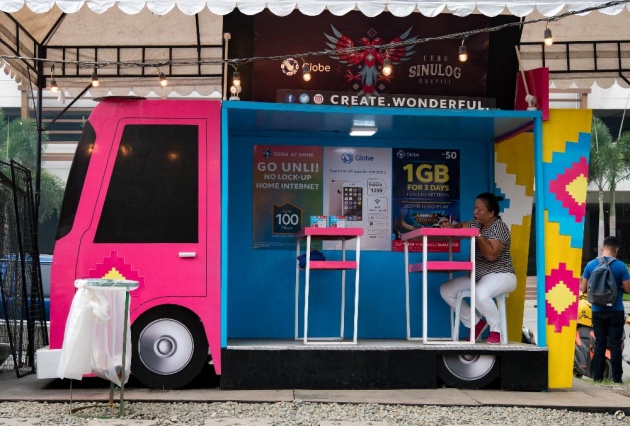 Image credits: Jean Beltran via bitLanders
The GCash Digital Weekend was held in Sugbo Mercado, this is a famous spot in Cebu and is referred as the Cebu's Weekend Market. This has been gaining a lot of attention and popularity in the city because of the many options in terms of food and they also set live bands.
Situated at IT Park, the Sugbo Mercado is part of the huge array of restaurants and food outlets along this technology hub of Cebu City. This is where most of the BPO companies are located and other businesses which have something to do with outsourcing and technology businesses.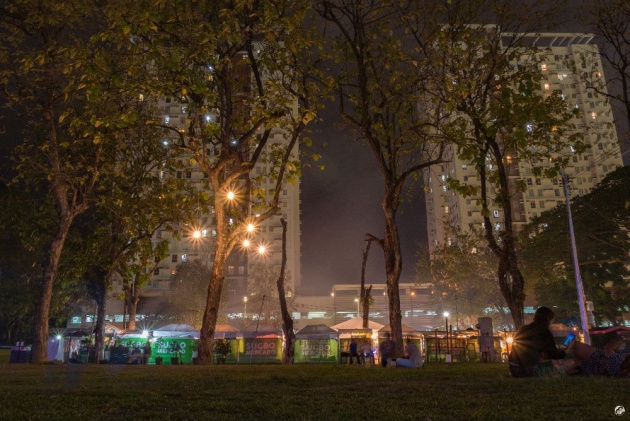 Image credits: Jean Beltran via bitLanders
And because this has a lot of restaurants, it is just the perfect spot for the said event because of the many outlets where GCash users can use their mobile devices to scan and pay.
At five in the afternoon on the 18th, I went to IT Park, this part of the city is one which I rarely visit because I don't work here and for some reasons, I have never really considered hanging out here until today.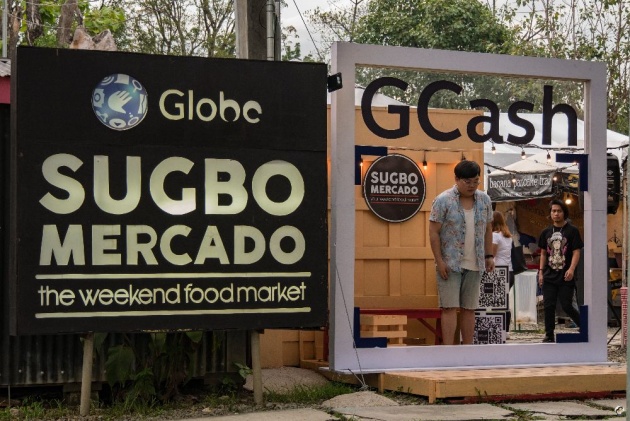 Image credits: Jean Beltran via bitLanders
A huge signboard was set up at the entrance of Sugbo Mercado that states its name and of GCash. And right next to it is a frame with seats at the back for all those who want to have a photo with the sign. A "Scan Me" note was also included.
Certain individuals wearing blue t-shirts with a "Scan Me" print were standing outside. There were only a few people around and that gave me an idea that the event has not started yet.
Digital Weekend Cashback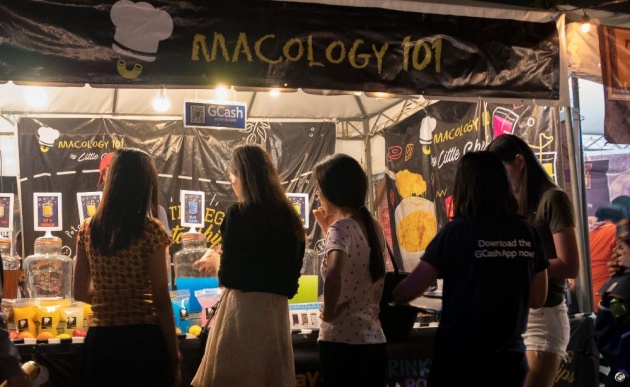 Image credits: Jean Beltran via bitLanders
Sugbo Mercado was working as normal except for their stand up prints with GCash promotional prints on them such as the Scan Me and the GCash functions, there were also booths selling Globe stuff like prepaid load, wifi devices and a lot more. One more special about today was the food stalls who accepted GCash payment had put up a GCash note in front of their stalls. The participating merchants were Macology 101, Fried and Tasted, Tokyo St., Hungry St., Cribs, and Uma.
Another booth was intended for those who are participating in the QR Day, new or old users can visit this booth to ask or inquire regarding the promos that they had in store for everyone.
At around six in the evening, the host opened up by introducing himself and Globe GCash while the rest of his companions were roaming around promoting GCash to those who have not yet used the said app.
Image credits: Jean Beltran via bitLanders
I was enjoying my Gambas Pasta and got a little thirsty so I thought I should buy a lychee drink at Macology. Then a GCash promodiser approached me.
First cashback was for old and new users who will be cashing in for a minimum of Php 150 will receive a cashback of Php 150 as well. So I, of course, agreed although I have balances on my GCash account. The cashback was immediate after providing my details, I received the Php 150 cashback afterward.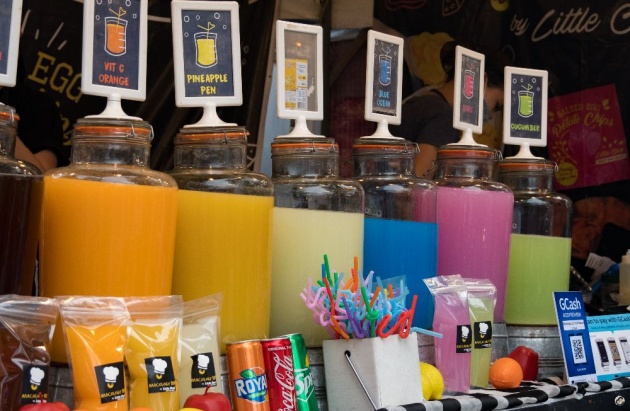 Image credits: Jean Beltran via bitLanders
I went back to the stall for Macology. Bought my lychee drink for Php 50 and the second cashback came. All first purchases in the GCash Digital Weekend will be refunded at 50% cashback.
The purchase cash back, however, will be rewarded in three days time. So far this has been consistent in my case and each time I am using GCash, I would receive cash back, may it be with paying bills or buying a load or even purchases.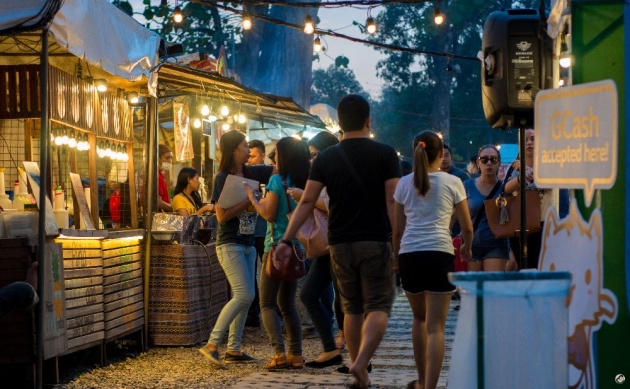 Image credits: Jean Beltran via bitLanders
As the night continues, the GCash host had set up games like the bring me games in exchange for some GCash items. I didn't join the games however, I had fun watching the participants run towards the stage and give whatever was the host asking like the Globe SIM, phone with the GCash application installed and a lot more.
Video credits: Jean Beltran via bitLanders
A one-man band started singing for all the audiences, those who were eating and the GCash participants as well. I, on the other hand, had to go as it was already late and our company team had another team out nearby. That ended my first GCash Digital Weekend.
This blog entry was written and published by Jean Beltran-Figues for bitlanders.com.