DO YOU KNOW THAT WILD WALLENDA WANTS TO WALK THE WIRE IN NYC?????????????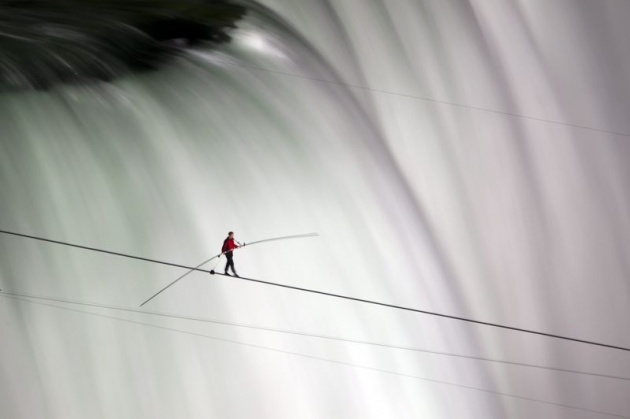 Crazy people don't consider themselves crazy, rather pretty normal. A recent individual that that goes by the name "King of the Wire" aka Nik Wallenda stunned the world when he completed a tightrope walk that took him a quarter of a mile over the Little Colorado River gorge near the Grand Canyon.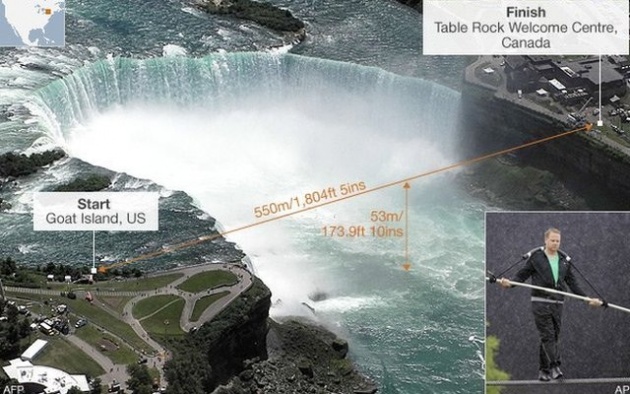 The stunt was broadcast live on the Discovery Channel giving the tight-rope stuntman an instant path to fame. Wallenda performed the stunt on a 2-inch-thick steel cable, 1,500 feet (457 meters) above the river without wearing a any type of safety-harness.
Winds were expected to range between 30 and 40 mph on the day of his stunt. Wallenda stated, "It took every bit of me to stay focused that entire time," Wallenda said. "My arms are aching like you wouldn't believe."
According to The Guardian, "He said he stopped and crouched down twice, first because of the wind, the second because the cable had picked up an unsettling rhythm. He spat on his hands and rubbed it on the sole of his shoe for grip as the cable had gathered dust."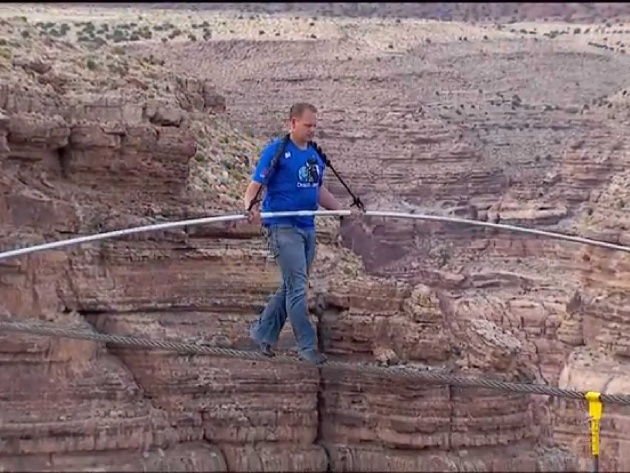 The crazy man, according to our standards of sanity, always had the daredevil gene, coming from a well-known family of performers, The Flying Wallendas; he stated, "It was a dream-come-true. This is what my family has done for 200 years, so it's part of my legacy."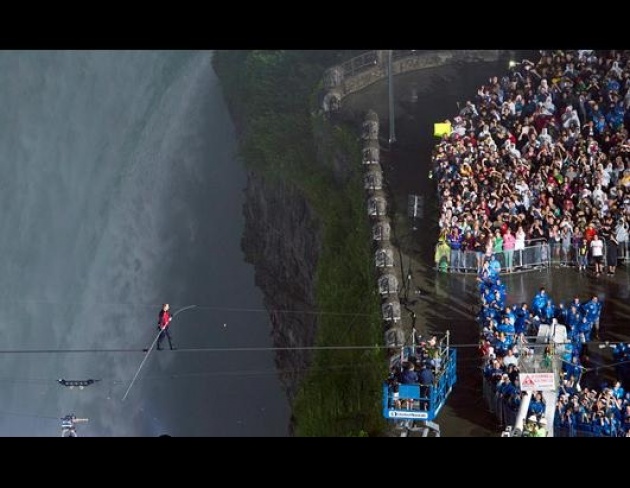 However, not all viewers were amazed, some felt disrespected. Native Americans including a group of"Navajos, Hopis and other Native Americans stood along a nearby highway with signs protesting against the event," according to the Guardian, because they view the Grand Canyon as a sacred place that should not be tarnished for the purpose of a stunt or tourism... Nonetheless, Wallends sparked a great deal of conversation, awe and downright shock as he made his 22-minute walk over the Little Colorado River.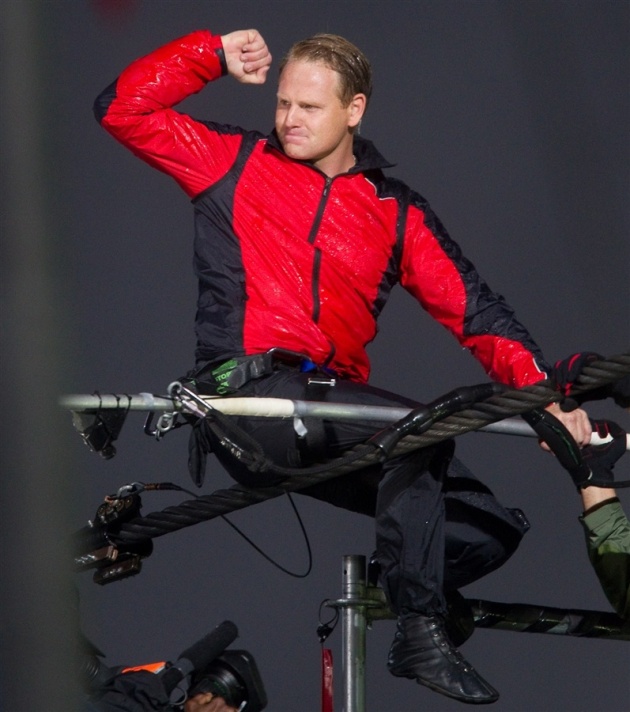 He doesn't want to stop there either. Wallenda is asking for legal permission from Police Commissioner, Ray Kelly to make his next aerial trip between the Empire State and Chrysler buildings in the heart of New York City.
However, Kelly shut him down saying it was dangerous and the stunt would affect thousands of Americans. Regardless, this crazy "King of the Wire" will continue his journey in aweing the American public and scaring the bejesus out of his spectators.
;p