One of my goals in this year was to meet or perhaps watch Alyssa Valdez in a volleyball match and I can't believe that just happened a few days ago. Today's blog is all about what happened and how I was able to watch Alyssa Valdez in motion. But not just Aly alone but with Ateneo and Creamline too! Read on!
Video credits: Jean Beltran-Figues via bitLanders.com
I had blogged about Alyssa Valdez quite a lot of times before here in bitLanders and how I adore her as an athlete and as a person in general which is why she has been my top favorite athlete and of someone whom I would definitely love to see in person.
Check out one of my blogs about her here below: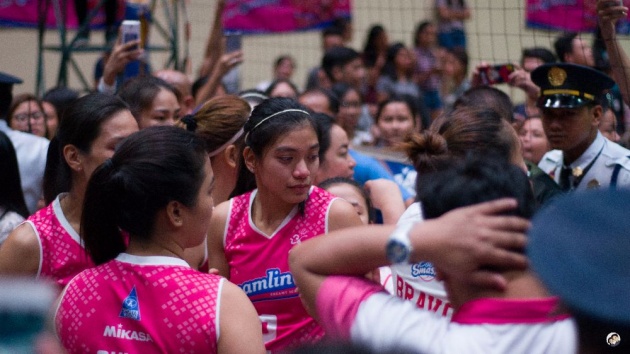 Image credits: Jean Beltran-Figues via bitLanders.com
Yes she has been referred as the Phenom which basically means she is phenomenal. Unfortunately, at different instances, I did try to get to certain places where I was hoping to see her but that only occurred this month after several attempts. Thank goodness to San Jose Recoletos for giving the Cebuano fans like myself this kind of chances.
EVENT:
My sister in law surprised me with a message link for the event below:
Image credits: Ateneo Lady Eagles FB page
As soon as I realized this is an event happening just a few kilometers away from our home, I didn't hesitate anymore and I said yes! We have to get the VIP section for this matter so we will be able to see the players clear and near!
More details were provided about the event after I read on their banners. That this event was actually running for two days but they already have another one before the weekend which was for the kids, a volleyball camp kind of thing.
There were specific beneficiaries of this event with the help of Deanna Wong's family, everything came into being and realization. They got the venue, they were able to accomplish the necessary requirements for the tickets and the fees for Creamline because this is a commercial team and even got the entire Ateneo Lady Eagles Team to come to Cebu!
Image credits: Ateneo Lady Eagles FB Fan page
VIP Seats
Having connections is really a great thing in life. When your network is huge, you'll get to have privileges which makes life even easier and more comfortable. Just like in our case when we were trying to get VIP seats, my sister in law's partner was able to get all five of us without sweating. No lines, no reservations as she had asked a dear friend to do it for her. All we had to do was actually send the money via a money remittance and we were all set!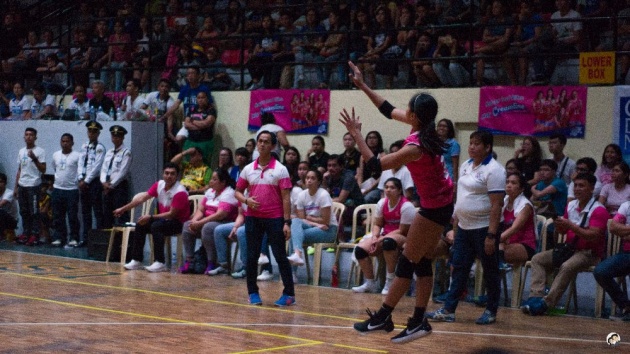 Image credits: Jean Beltran-Figues via bitLanders.com
On the day of the event, we regret not coming very very early. In fact, I was rushing towards the venue at San Jose Recoletos Basak Campus' Coliseum as we still have to get the tickets, secure our seats and just make sure we have a clear view of the players.
Upon arrival, we got to the ringside corners where there were less heads and definitely a good spot for taking photos! However, I realized that we would only be seeing their backs in that case but it was good not having no seats at all.
First Match: USJR vs SWU
We were not aware that there's a first game before the actual match but it didn't disappoint us either. The match was between the women's volleyball team of USJR, the hosting school and SWU, the defending champion of the year's CESAFI tournament!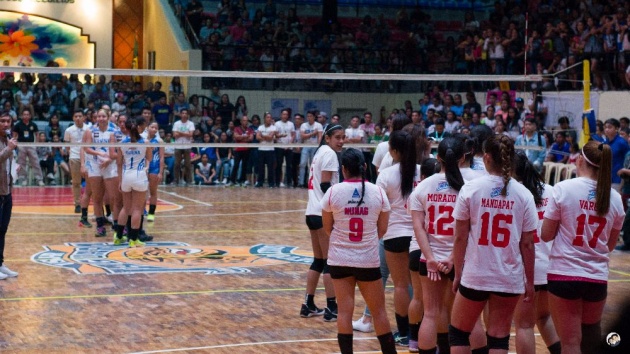 Image credits: Jean Beltran-Figues via bitLanders.com
The players were college students of course and they had showed a great match as it was a 3-1 win by the SWU team!
I can see potentials in these girls as well as they have the skills which I believe can pass to the national level. They have the height as well so they might only need consistency in terms of practice and exposures!
As mentioned, it was a four set game and the players had served, jumped, covered, blocked and spiked their way out of the game. They did perform well plus the audience as well had cooperated with the intensity of the match.
When the USJR team was able to get a set on the third, everyone in the coliseum had rejoiced for it but the hopes were cut by the more industrious team of the South Western University girls.
Second Match: Creamline vs Ateneo Lady Eagles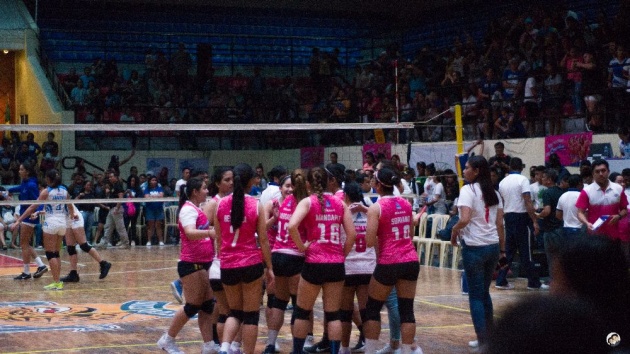 Image credits: Jean Beltran-Figues via bitLanders.com
As soon as the first match ended, everyone in the coliseum were glad that the main event would commenced in a few minutes. It was already thirty minutes after five in the afternoon and thus, everyone has been waiting for quite some time for the stars of the game.
Of course the Creamline team is a commercial team who has sponsored this event. Creamline is actually an ice cream brand, thus the team is referred as Creamline Cool Smashers. The team is composed of talented individuals including the Phenom, Alyssa Valdez.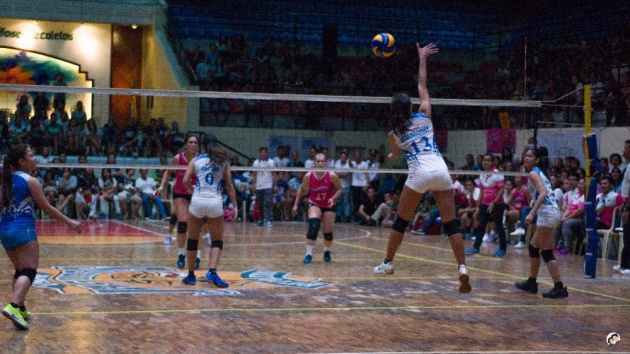 Image credits: Jean Beltran-Figues via bitLanders.com
On the other side of the court is the university team, Ateneo Lady Eagles! This team is quite famous as well in the UAAP, a collegiate league between universities in Manila. They had won a championship which was also a very dramatic and was referred as a cinderella run win for the title. This happened twice with the help of Alyssa Valdez.
Obviously, Alyssa Valdez is a part of the college whom she was fighting against in that event. But it was more of a training ground than a fighting match though for them as the UAAP is about to open again in the next few months.
After everyone was introduced and the beneficiaries provided their speeches and after the entire coliseum got seated and cooled down, the official warm up session started.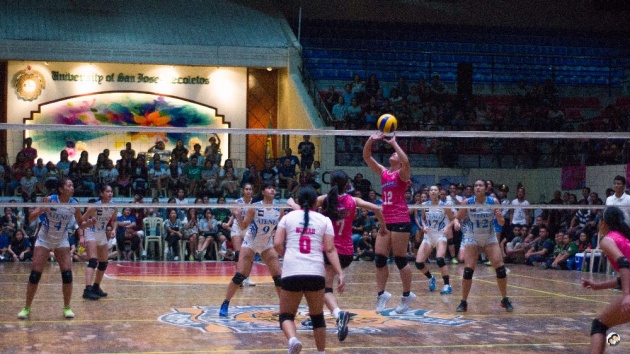 Image credits: Jean Beltran-Figues via bitLanders.com
Of course that was also the perfect opportunity for the fans to take photos as much as possible and call on the names of their idol athletes. I was like the others, a fan calling out to Alyssa Valdez. She was indeed the star on that day.
It was definitely fun watching her play in person. She has great talent and her dedication to the sport has paid well as she has been given great opportunities both in the country as well as outside. She played as an import in Thailand as well as in Taiwan!
Back to the match, the game was also an exciting one. In the first two sets, the Creamline won with the cooperation of Morado as their ace setter, the mighty spikes of Alyssa and Vargas as well as the quick attacks of Pau Soriano. Not to forget the great blocking of Ivy and the floor defense of their liberos.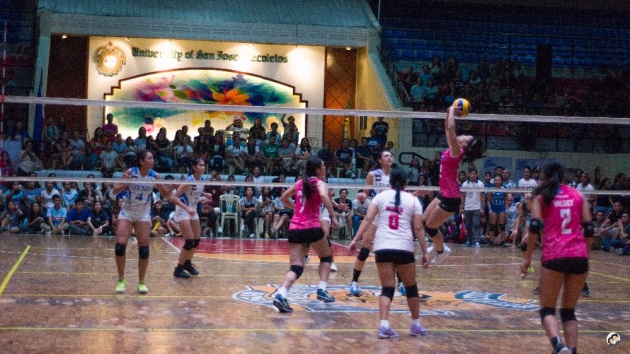 Image credits: Jean Beltran-Figues via bitLanders.com
The third and fourth set up to the third set were all dominated by the Lady Eagles, to the disappointment of the ladies in pink! The ladies in blue upset the cool smashers as they took the game on their hands.
The setting of Deanna Wong had made magics for her team although I can say that she need more training and guidance from Morado herself. But the dedication of the spikers like Joanna Maraguinot, Ponggay Gaston (bubbly as ever), Gequillana (rookie), Jules Samonte and even Maddy Madayag had paved the way for them to win every sets after the second.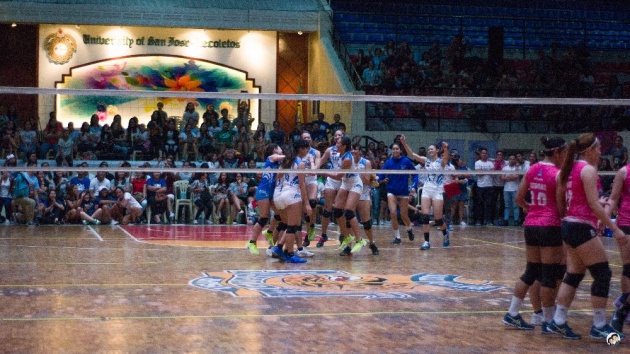 Image credits: Jean Beltran-Figues via bitLanders.com
Also, it was evident that the floor defense has made the team stay focused in every spikes they receive. The team has indeed showed promise for the upcoming UAAP season 80.
I was a bit sad that Bea De Leon, the new team captain of the Lady Eagles was not able to join them for the first day event because of her final exams. She was there on the second day though but I was not anymore able to watch that.
Video credits: Jean Beltran-Figues via bitLanders.com
Overall, it was fun, the fans were crazy and wild. There were dancing and shouting and screaming so they could be noticed by their idols. There were different gimmicks made by fans to catch their attention and I was just there smiling, cheering and just happy to be there and see Alyssa Valdez in person. She acts and plays just as how she does in the television where I used to watch her even until now.
I hope you had fun with today's blog. I hope I can share new travel topics in the next days.
Cheers guys!
Blog entry written and published by Jean Beltran-Figues, A Pinas traveler and photography hobbyist, find more travel blogs in my blog section, click here.